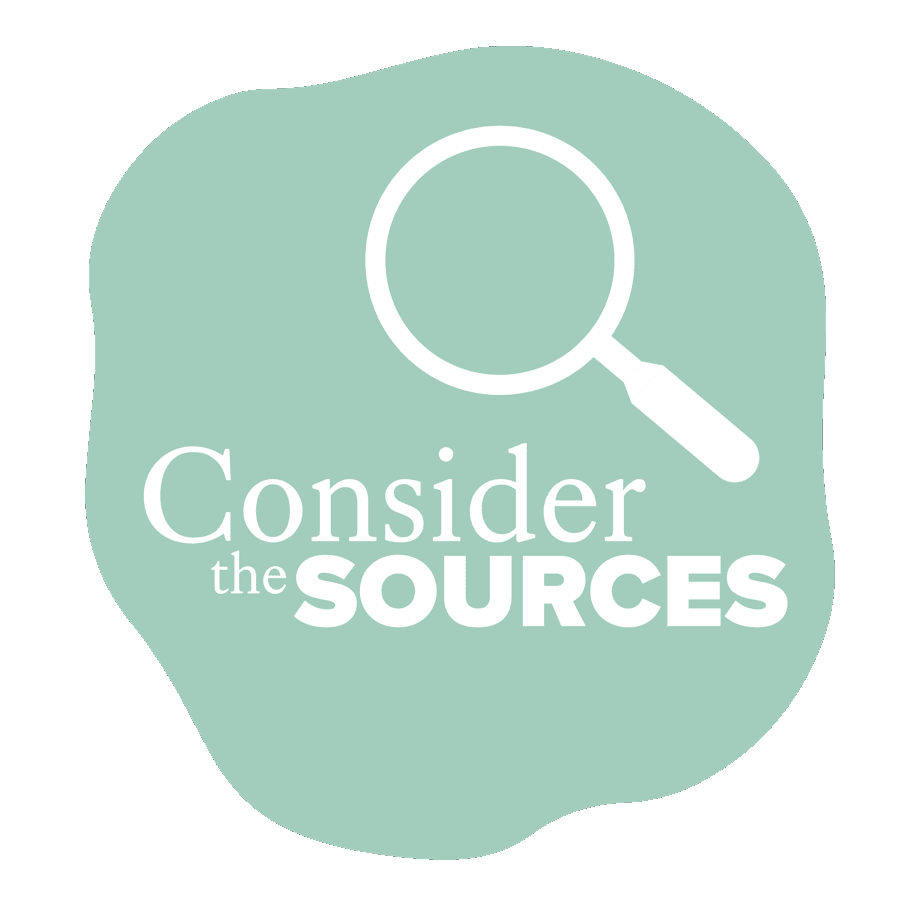 How do we know what we know? Each month, this livestream program introduces you to experts making discoveries about the past, shares ingenious methods of preserving and presenting what we've learned, and gives you a peek at aspects of Colonial Williamsburg rarely seen during a typical visit.
Consider the Sources will return in the fall with new programs. In the meantime, you can find past recordings below and explore our other livestream series for students, history enthusiasts, and everyone in between.
Previous Consider the Sources Programs
Photographic Collections Exposed
Photography collections play a critical role at Colonial Williamsburg. They provide important visual evidence that compliments documentary records and are used to illustrate a wide variety of presentations, publications, exhibitions, social media posts, and promotional materials produced by departments throughout the Foundation. With half a million analog photographic formats and over 440,000 digital assets, preserving, organizing, and cataloging the vast archive of images is daunting. Meet Visual Resources and Media Collections staff and learn about their strategies for storing and caring for the collections, improving access and retrieval, and facilitating outreach through public programs and exhibits to underscore the value of photographic repositories. Visit the visual archives to see highlights of pre-restoration, restoration progress, and local history collections and media collections to find out how the Foundation continues to expand and update its photo collections through an active institutional photography program and digital asset management system.
Architectural Collections
Conserving architectural collections, separate from those still in Colonial Williamsburg buildings, takes specialists. Chris Swan, Senior Conservator of Furniture, and Dani Jaworski, Manager, Architectural Collections will share how these primarily wood objects are conserved, stored, and displayed. This program will also explore how these objects are used to reconstruct elements missing from other buildings, and what they can tell us about decorative and utilitarian woodworking in colonial Virginia homes.
Covering America with Quilts
What comes to mind when you think of a quilt? Family, friends, warmth, and tradition? Perhaps you think of a quilt as a striking art object hung on the wall, or even a history lesson that makes a statement about a particular society at a given time. For many, quilts are a direct highway to the past. Join Kim Ivey, senior curator of textiles, for a personal tour of the exhibit, Art of the Quilter, and a look at how and where Colonial Williamsburg's antique quilts are stored when they are not on display. A special guest appearance by quilt volunteers will illustrate quilting techniques and show how reproduction quilts are created for the bedsteads in the Historic Area.
Anatomy of An Exhibit
Ever wonder what it takes to plan and implement a new exhibition in a museum? See what is done at Colonial Williamsburg's Art museums to bring an exhibit to guests.  From inception to theme development, object choices to label writing, gallery design to mount construction, join us for a visit with the conservation, curatorial and exhibits staff.
Orr House Overmantel Painting
Explore with us, the only known painted overmantel from an original historic area building. From the Orr house here at Colonial Williamsburg, the painting was originally incorporated over a fireplace mantel. The story of the how the painting was made and necessary care for exhibition are the focus of this program. Using analytical tools, Shelley Svoboda, Senior Conservator of Paintings, and her colleagues, will share their in-depth examination of this special painting.
Historic Interiors & Collections Care
How are the many buildings in the historic area of Colonial Williamsburg kept clean, safe, and secure?  The Historic Interiors & Collections Care staff of the Conservation Department are the heroes here!  Learn about what happens behind the scenes before we open our doors each morning, the skills it takes to create the historic settings and displays, and how we work with other departments to provide safe and creative care of collections that are open to guests daily.
The Color Tells the Story
Are you curious about the paint colors we use in Colonial Williamsburg? Did you know that those paints often reflect the actual colors used on our buildings? If you are interested in learning how analysis of tiny paint samples tells the big story, this program is for you! Join us online to learn more about how high-powered microscopes and scientific analysis combined with documentary research, archaeology, and field work helps us learn about the colors of the past, and more. This session will be led by Kirsten Moffitt, Conservator and Materials Analyst, and Matt Webster, Executive Director of the Department of Architectural Preservation and Research.
An Exploration of Iron
How do archaeologists, conservators, and craftspeople at Colonial Williamsburg work to bring a story of raw materials, growth of industry and the study of iron to our guests? We look at that question and more to learn about the importance of iron in early Virginia.  Explore with us the processing of iron, forging objects of usefulness and beauty, finding iron in archaeological settings, and the science of preserving iron for future generations.  Join Kate McEnroe, Associate Conservator of Archaeological Materials, Sean Devlin, Senior Curator of Archaeology and Ken Schwarz, Manager of the Anderson Blacksmith and Armoury, in this story of early American iron.
Presenting Costumes for Exhibition at Colonial Williamsburg
Did you ever wonder what mannequins wear under those historic garments? Have you thought about the ways fragile antique clothes are cared for in a museum setting? Do you know the difference between a conservator and a curator? Join Colonial Williamsburg staff Gretchen Guidess, Conservator of Textiles, Jacquelyn Peterson-Grace, Assistant Conservator of Textiles and Neal Hurst, Associate Curator of Costume and Textiles, for a live discussion on these topics!