Giving Tuesday is just around the corner! This worldwide movement occurs on the Tuesday after Thanksgiving and encourages support of the non-profits that impact us. The Colonial Williamsburg Foundation is a private, not-for-profit 501(c)3 educational institution that does not receive state or federal funding, and thus relies solely on generous tax-deductible donations of all amounts. This year, Colonial Williamsburg is celebrating Giving Tuesday with several virtual events to highlight our gratitude for our donors who help us share the many voices of the past that shaped the American story.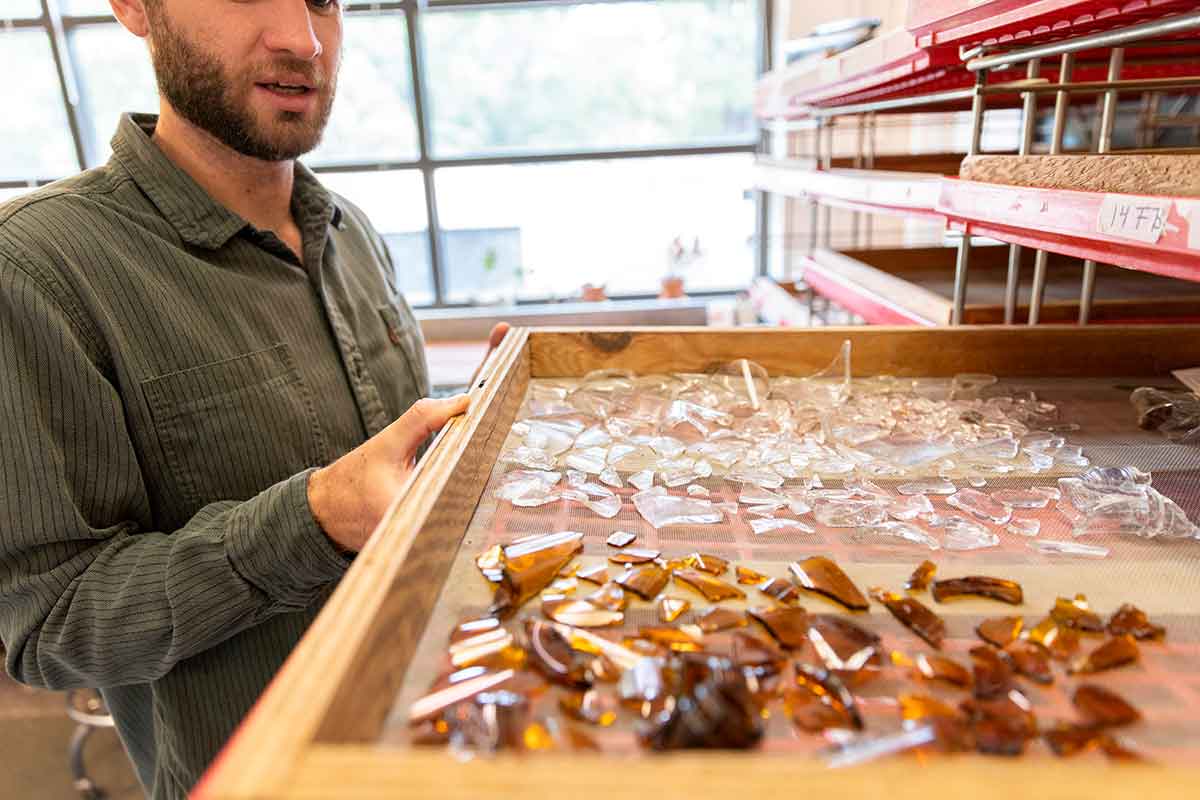 Join us November 29 on our website and social media channels as we celebrate with special opportunities to dive deeper into Colonial Williamsburg and the work we are doing to uncover and interpret an accurate portrayal of 18th-century Virginia, which is only possible because of philanthropic giving.
During Giving Tuesday, we will host a livestream event on our Facebook page where several Nation Builders will come together to answer your live questions and discuss what it means and the effort it takes to portray these influential figures.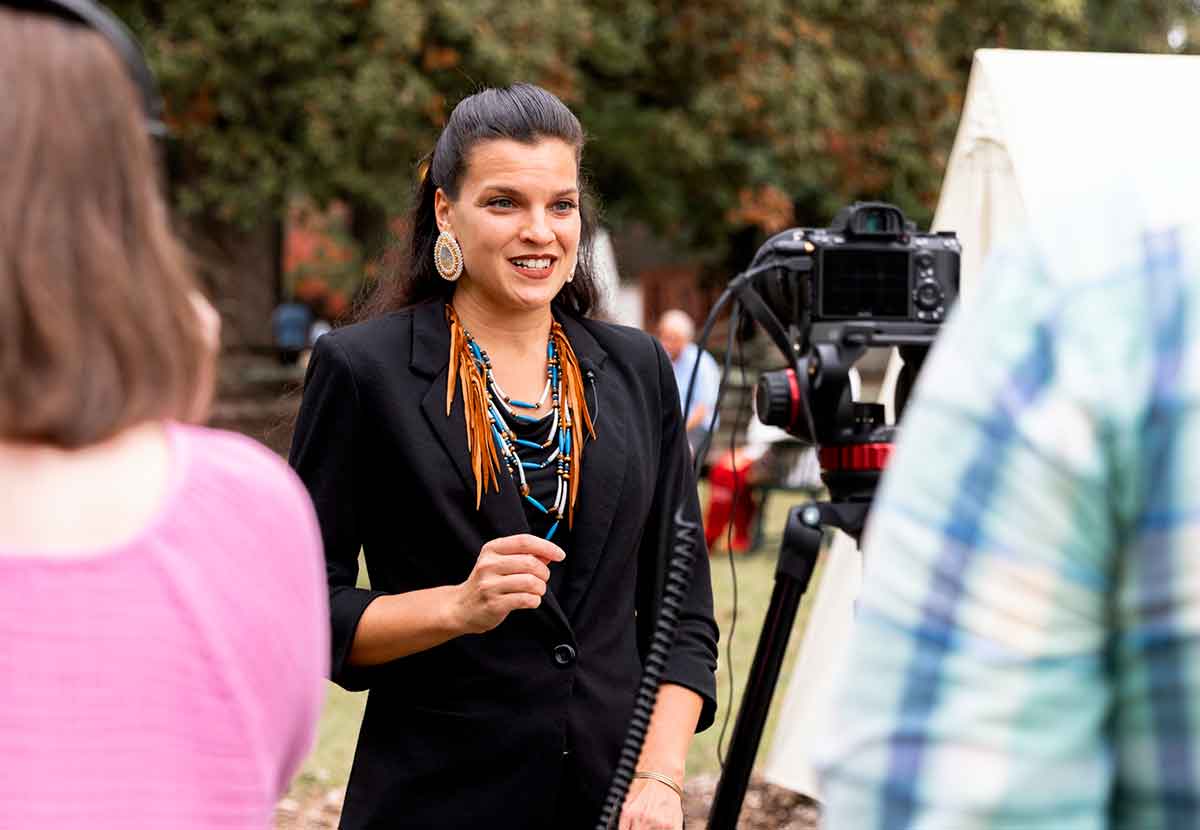 Also, stay on the lookout for six videos on critical discoveries and exciting projects, and hear from the experts in those fields on why donor support is so important to their work. Throughout the day, we will debut videos on a variety of initiatives including the Campbell Archeology Center, Historic Farming, research, the Powder Magazine, American Indian interpretation, and the Bray School and Historic First Baptist Church.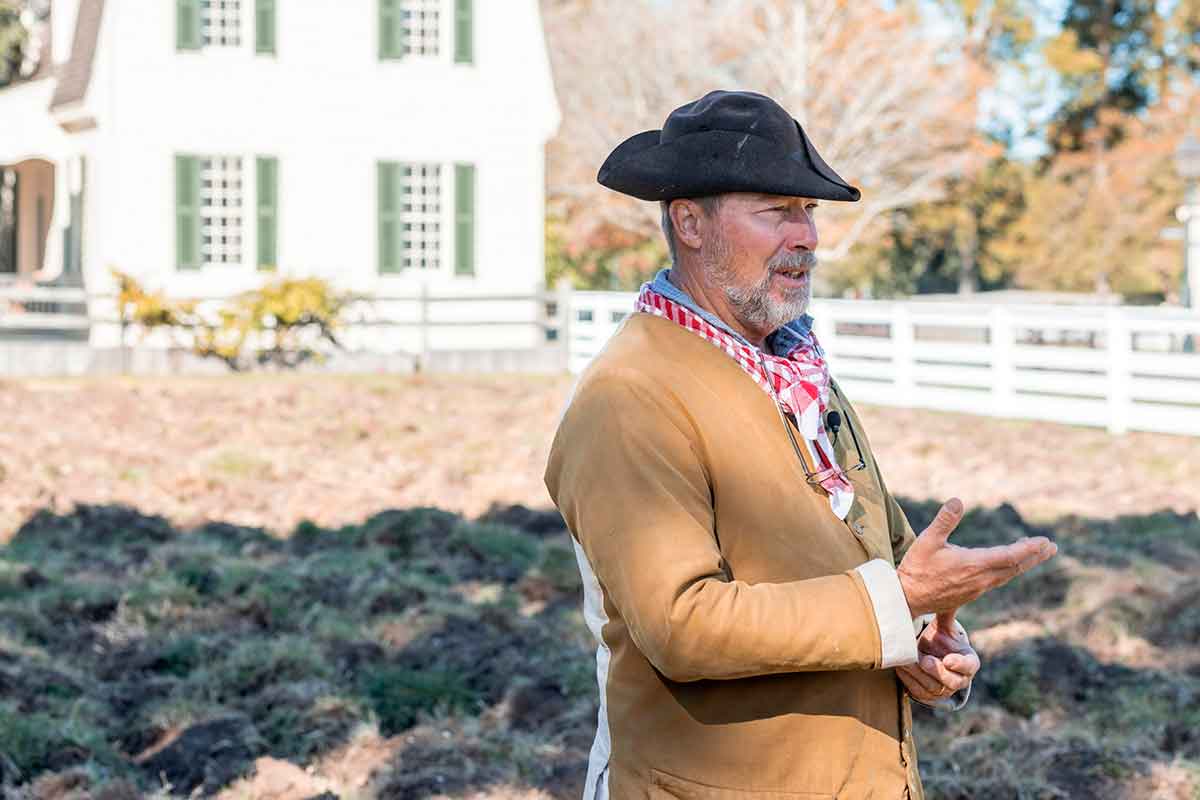 These projects, along with much of the programming you experience online and on site, are supported by the generosity of donors. With your help, we can continue offering engaging, authentic and inspirational programming that fulfills our educational mission: That the future may learn from the past.
Keep History Alive!
Our donors help us achieve a deeper understanding of America's founding ideals and how they relate to the world and this country today. Because we are not state or federally funded, your support is crucial to preserving the wonder of Colonial Williamsburg. Give now to keep history alive for generations to come.
Colonial Williamsburg is the largest living history museum in the world. Witness history brought to life on the charming streets of the colonial capital and explore our newly expanded and updated Art Museums of Colonial Williamsburg, featuring the nation's premier folk art collection, plus the best in British and American fine and decorative arts from 1670–1840. Check out sales and special offers and our Official Colonial Williamsburg Hotels to plan your visit.