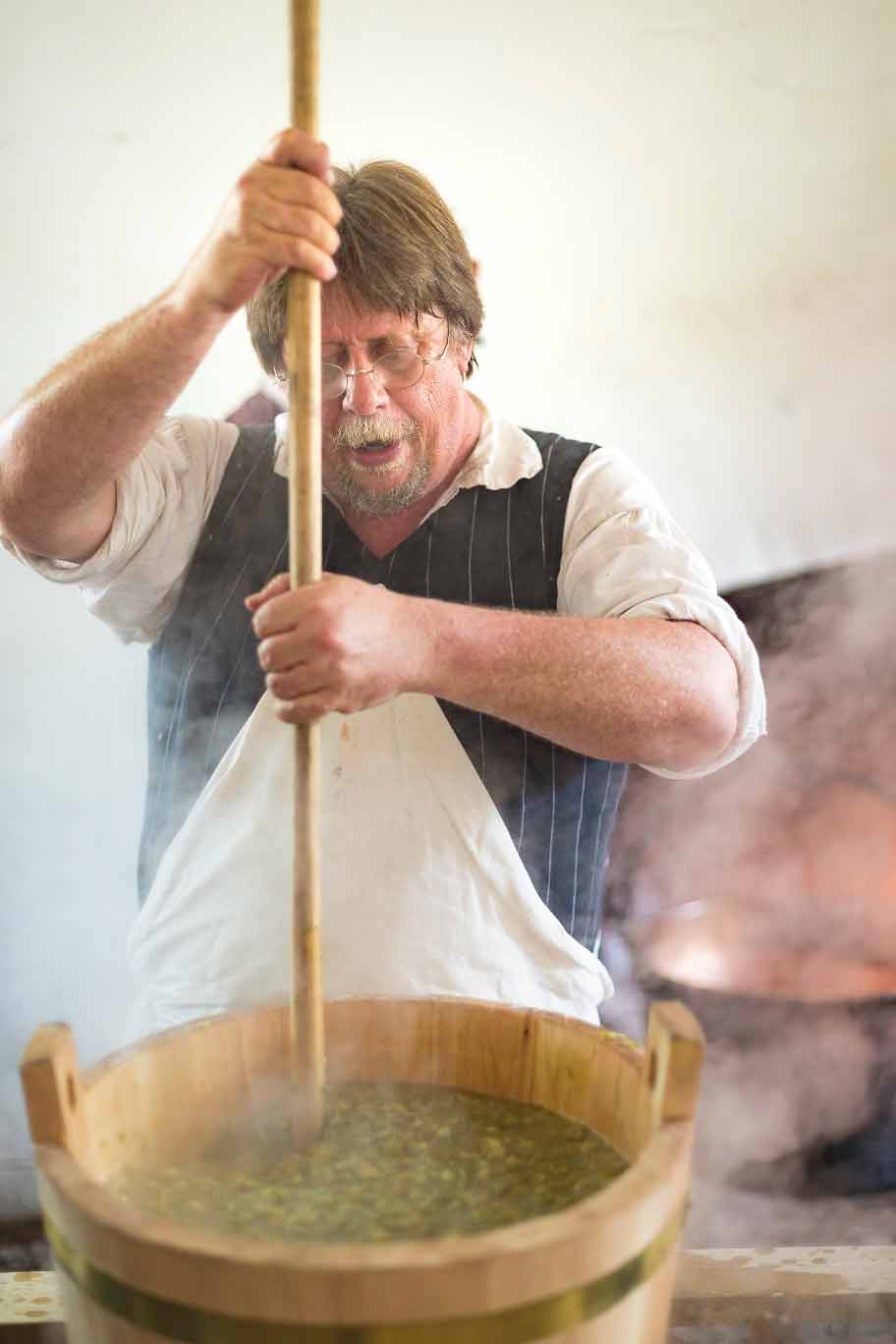 November 12-14, 2021
Join us in-person or virtually!
Join us for an exciting weekend of beer and history! Beer is the oldest recorded recipe in the world. The ancient Egyptians first documented the brewing process on papyrus scrolls around 5,000 B.C. Then, beer eventually made its way from the Middle East across the Mediterranean to Europe, where it became an integral part of life and was valued both for its nutritional value and as a safe alternative to contaminated drinking water. Beer arrived in the New World with the first European colonists and Americans have been brewing ever since.
Keynote speaker, Pete Brown, will start off the conference by discussing the Highs and Lows of Researching Beer History. Travis Rupp, from the University of Colorado at Boulder, explores the production of beer in Roman Britain, while Stan Hieronymus, lifelong journalist and author gives insight into Breaking the Lupulin Code, and George "Butch" Heilshorn takes us Back to the Future of Botanical Beers. Award-winning author Martyn Cornell joins us to examine the sometimes-controversial origins of pale ale, and food and drink historian Marc Meltonville discusses a venture with the FoodCult project reconstructing a Tudor Brewery and producing beer from a 16th century recipe. Craig Gravina takes us on a journey through 400 Years of Beer and Brewing in New York's Hudson Valley, while Mitch Steele of New Realm Brewing takes a look at lost beers, and Ron Pattinson considers the transformative story of UK brewing during the Great War. Kyle Spears and Dan Lauro from Carillon Brewing Co. will explore operating an historic brewery in the modern world, and renowned author Lee Graves joins Colonial Williamsburg's Frank Clark to discuss Molasses, Beer, Hops and Slaves: Brewing in 18th Century Virginia, while maltster Andrea Stanley will round out the weekend with an optional workshop on making blown malt.
Ales through the Ages offers a journey through the history of beer with some of the world's top beer scholars. We will explore ancient ales and indigenous beers of the past, examine the origins of brewing, and discover the ingredients brewers have used through time. Don't miss your opportunity to have a pint from the past, November 12-14, 2021!

Please note that, due to safety guidelines, we have a limited in-person capacity. Please see conference website for additional details.

For the full conference agenda, fees, additional details, or to register, please CLICK HERE.

Don't forget to sign up for emails below so that you will be the first to know when registration launches.

Additional questions? Please contact us at educationalconferences@cwf.org.
Want to learn more about any of our upcoming conferences?
Sign up to keep informed about new offerings, registration windows, and more.