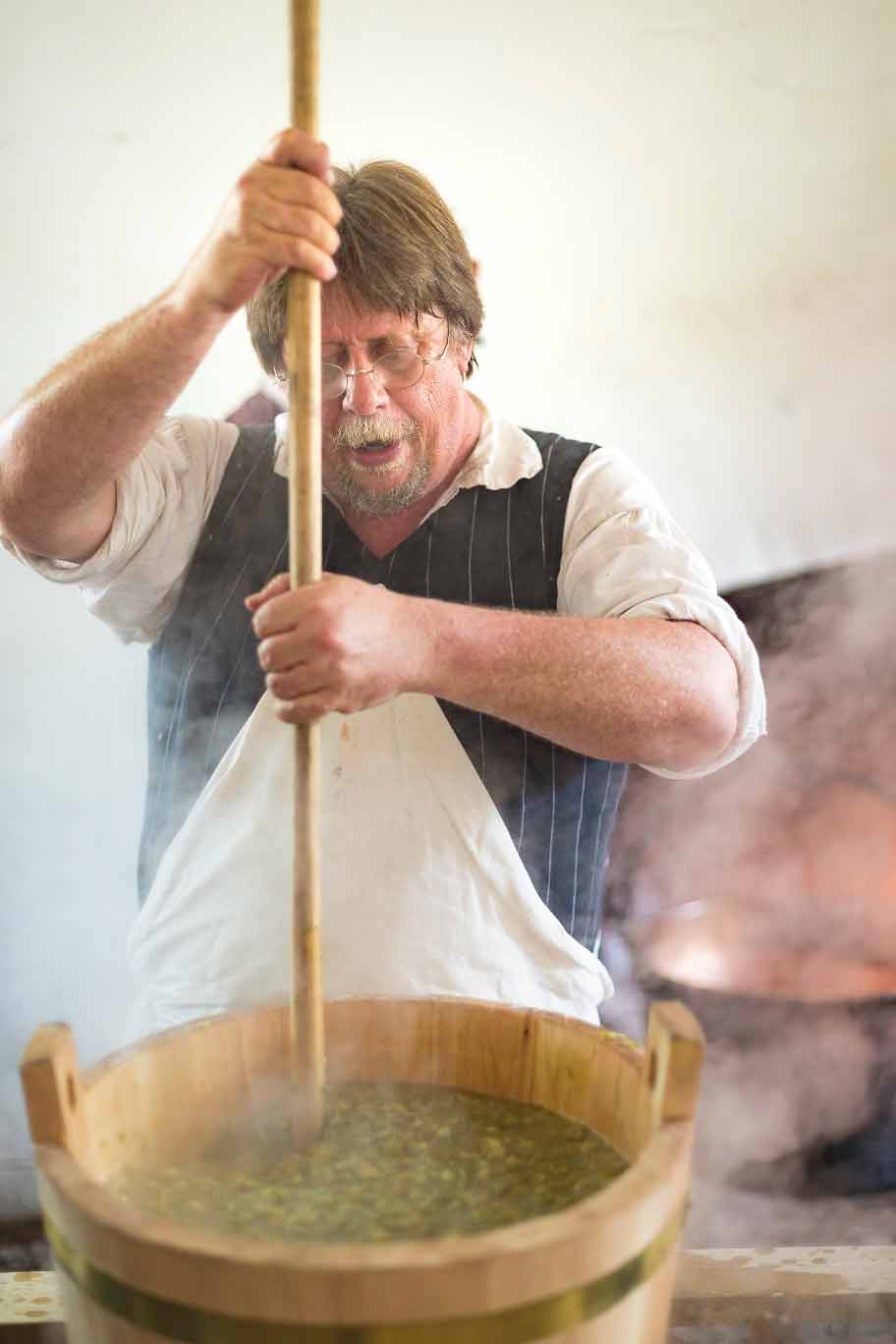 November 12-14, 2021
A Virtual 'Taste' of Ales Through the Ages: The Evolution of English Ale Brewing
Join us this November for a virtual 'taste' of next year's in-person Ales Through the Ages, as this year we focus on the evolution of English ale brewing spanning across centuries. 
Travis Rupp, from the University of Colorado at Boulder, explores the production of beer in Roman Britain, while esteemed food and drink historian Marc Meltonville will discuss the era of the Tudors. Forbes beer writer Tara Nurin joins renowned author Lee Graves and Colonial Williamsburg's Frank Clark to discuss the Who, What & How of Brewing in 18th Century Virginia, and Kyle Spears and Dan Lauro from Carillon Brewing Co. will explore operating a historic brewery in the modern world, and more! 
Each speaker will also participate in a Live Q&A, and all content will be available for registrants to view through November 30, 2021. 
The $75 registration fee also includes a 7-day ticket voucher to enjoy Colonial Williamsburg's Historic Area and Art Museums, redeemable through May 30, 2022. 
Grab your favorite pint and settle into the comfort of your own home and join us for this exciting weekend of beer and history—and plan to join us in person for a real pint from the past next year!

For the full conference agenda, fees, additional details, or to register, please CLICK HERE.

Don't forget to sign up for emails below so that you will be the first to know when registration launches.

Additional questions? Please contact us at educationalconferences@cwf.org.
Want to learn more about any of our upcoming conferences?
Sign up to keep informed about new offerings, registration windows, and more.