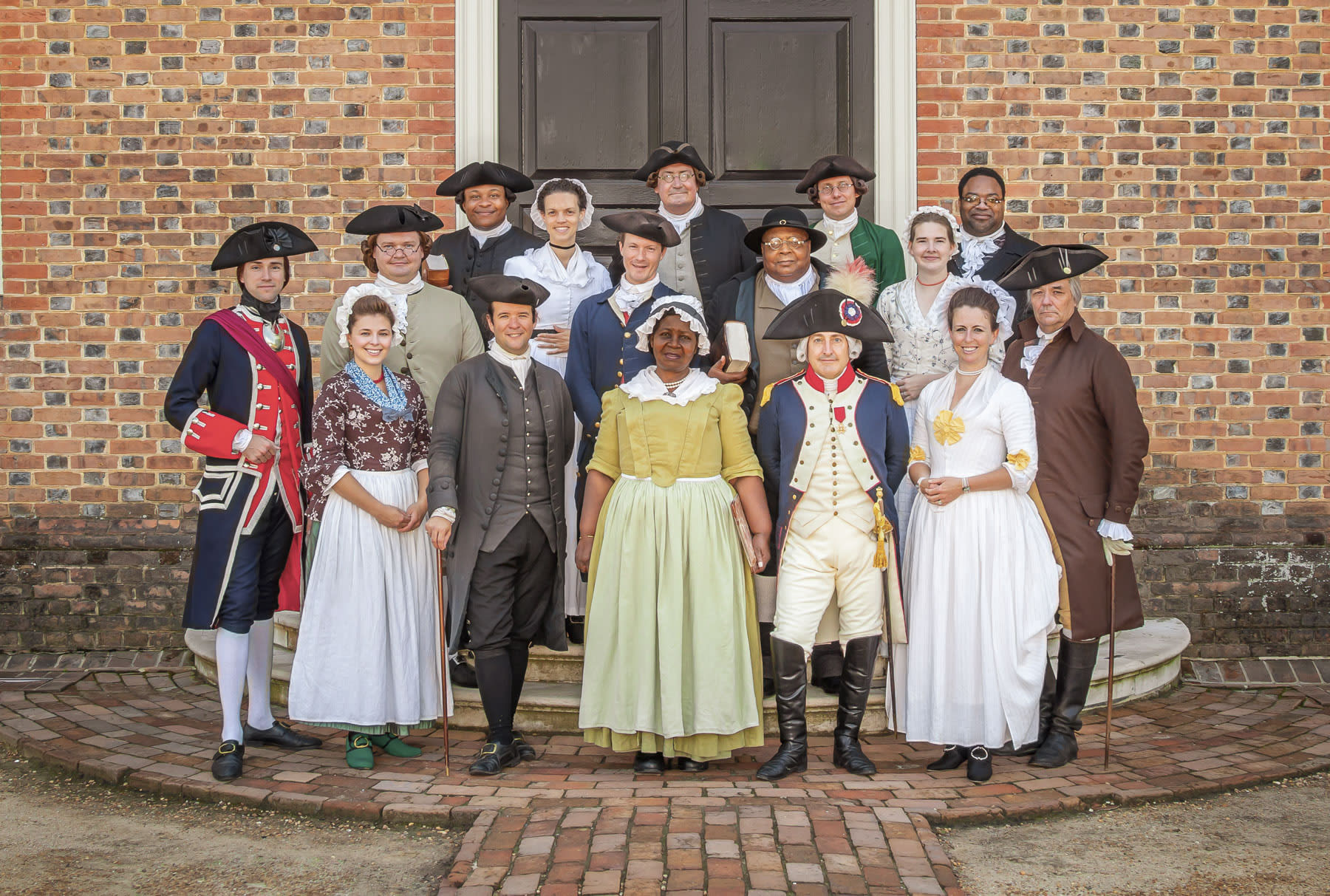 Find a Nation Builder
In addition to programs on the events calendar, various Nation Builders can be found during the Spring season daily from 10 – 11 a.m. at the Wythe House, and Monday, Wednesday, Friday 2:30 – 4:30 p.m. around the Palace Green (weather permitting). Learn more about these historic figures.
Read More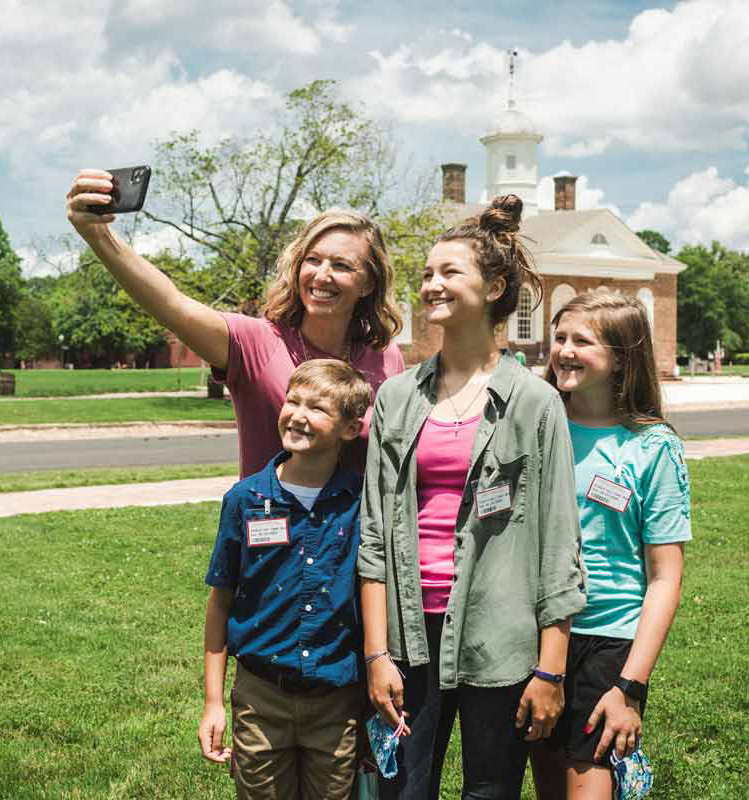 Colonial Camera
Did you know you can use our custom Colonial Williamsburg picture frames on the CW Explorer App? Download the App, and select "Colonial Camera" in the menu to see yourself as George Washington, a woolly lamb, and more! Tag your pictures #CWPlus and we'll share our favorites on our social media channels.
Get The App
Orientation
Visit our Orientation Zones, marked with purple circled "X"s on the map, or use the links here for help planning your day.
Stage Notes
Go behind-the-scenes with program directors and actors who develop and perform our programs.