Road Trip to this Historic Small Town in Virginia
Whether we're your destination, or a stop on your WanderLove Road Trip, Williamsburg is worth a stop! Take a day (or a few!) for a romantic getaway or fall family trip to see what the historic colonial capital and surrounding modern small town has to offer. Fall is the perfect time to visit. Beautiful autumn colors line local shopping and dining and fires lit in historic hearths will welcome you to learn something new.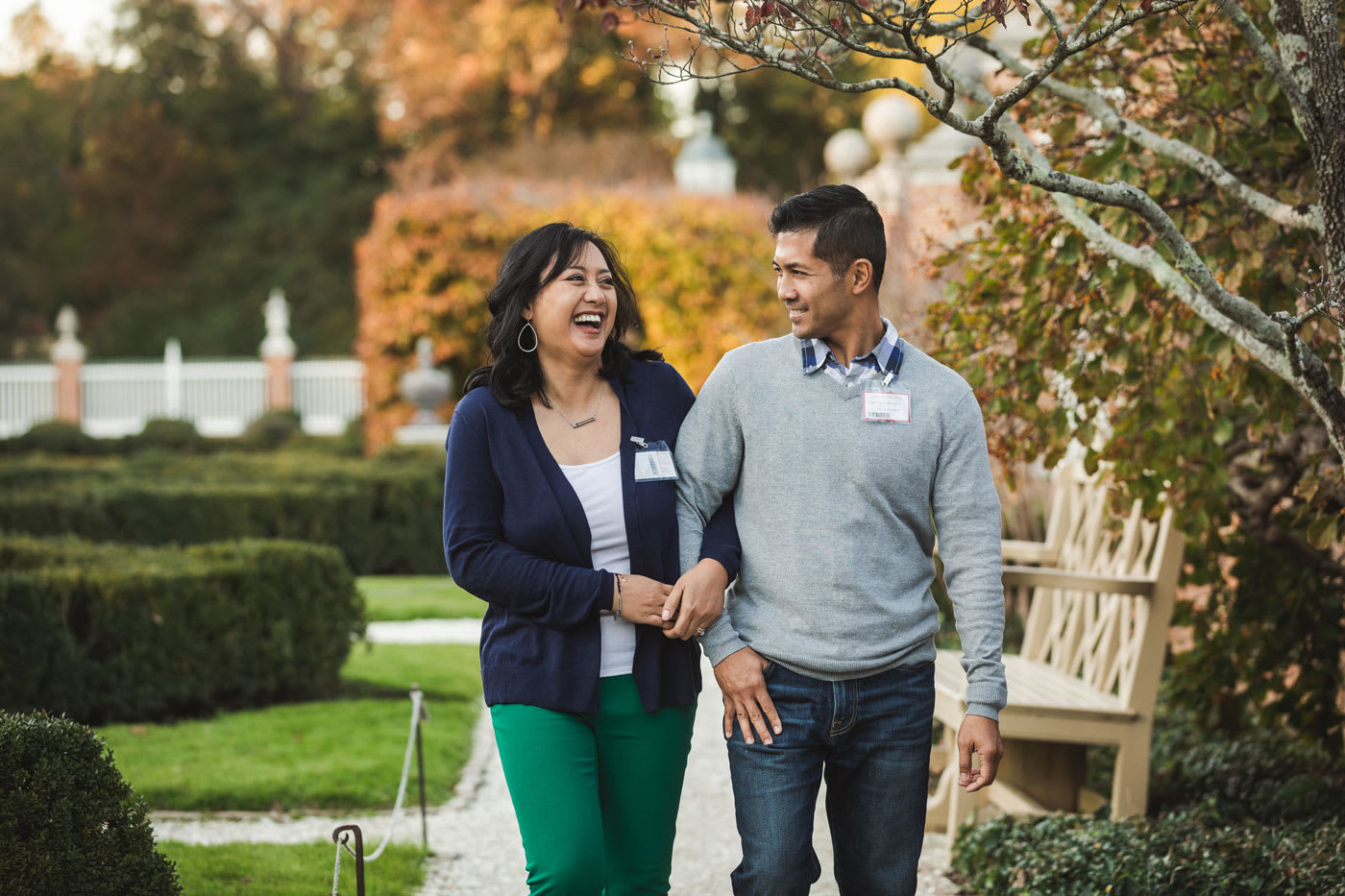 Meet a Nation Builder: Nation Builders portray real historic figures associated with 18th-century Williamsburg who made significant contributions to the American story. Hear the stories of these recognizable figures as well as those not found in history books in our outdoor amphitheater or in limited-capacity auditorium performances at the Art Museums. Check the events calendar for the schedule!
Take a Carriage Ride: Visit a ticketing location first thing in the morning to book your horse-drawn carriage ride. Pro tip: Carriage Rides are significantly discounted for admission ticket holders!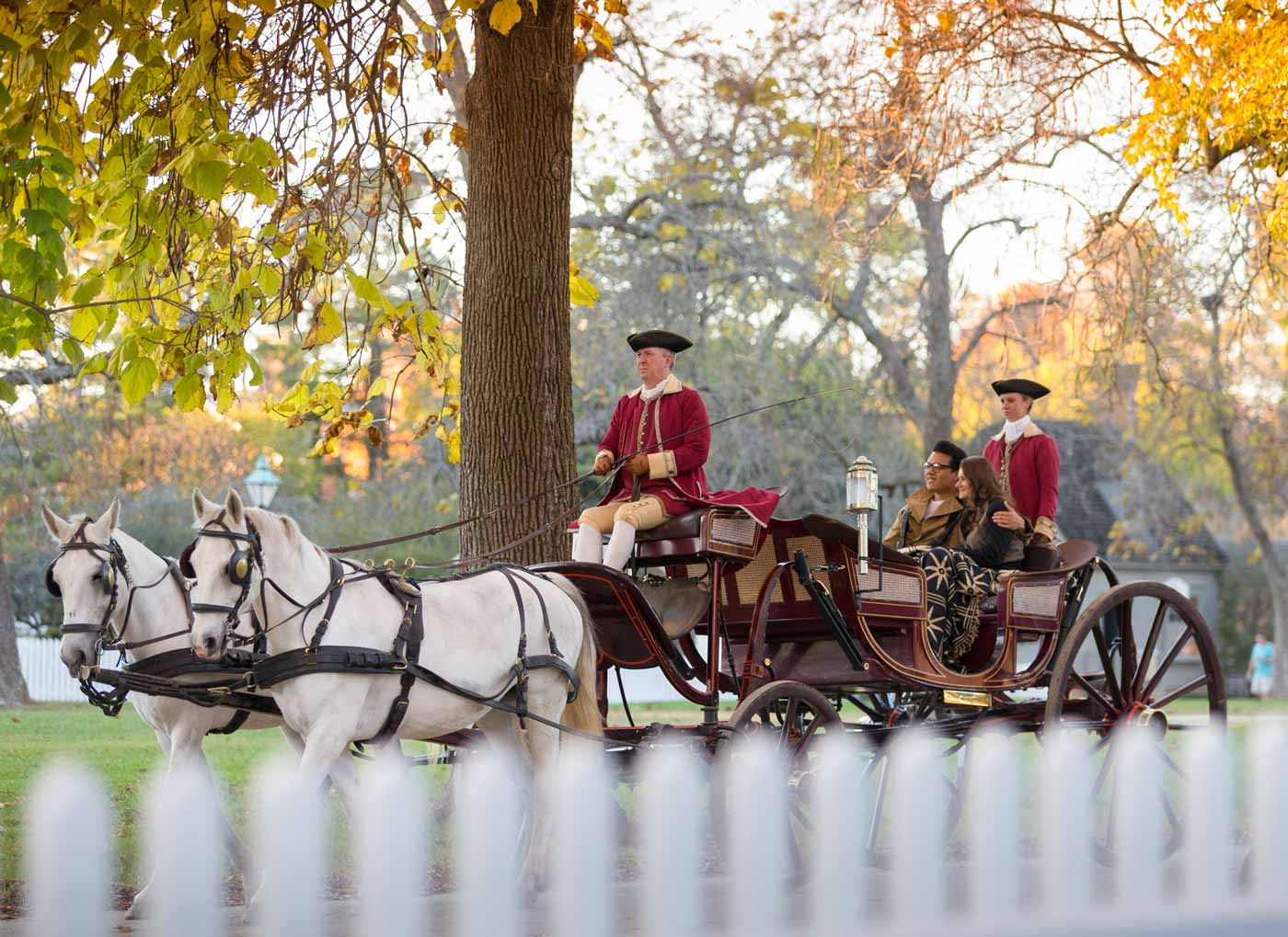 Explore Trades and Sites: Expert tradespeople practice 18th-century crafts like blacksmithing, weaving, and carpentry throughout the Historic Area. Visit their trade shops and yards. Check the events calendar and toggle to "Sites" to see what's open, or look for the Grand Union flag out front of open sites.
Visit our Archaeologists: Say "hi" to the archaeology team excavating Custis Square, open Monday through Friday
See the Art Museums exhibitions: Check out new exhibitions at the newly updated and expanded Art Museums of Colonial Williamsburg, with more of the collection on display than ever before. You can even take an audio tour, featuring 10 must-see items.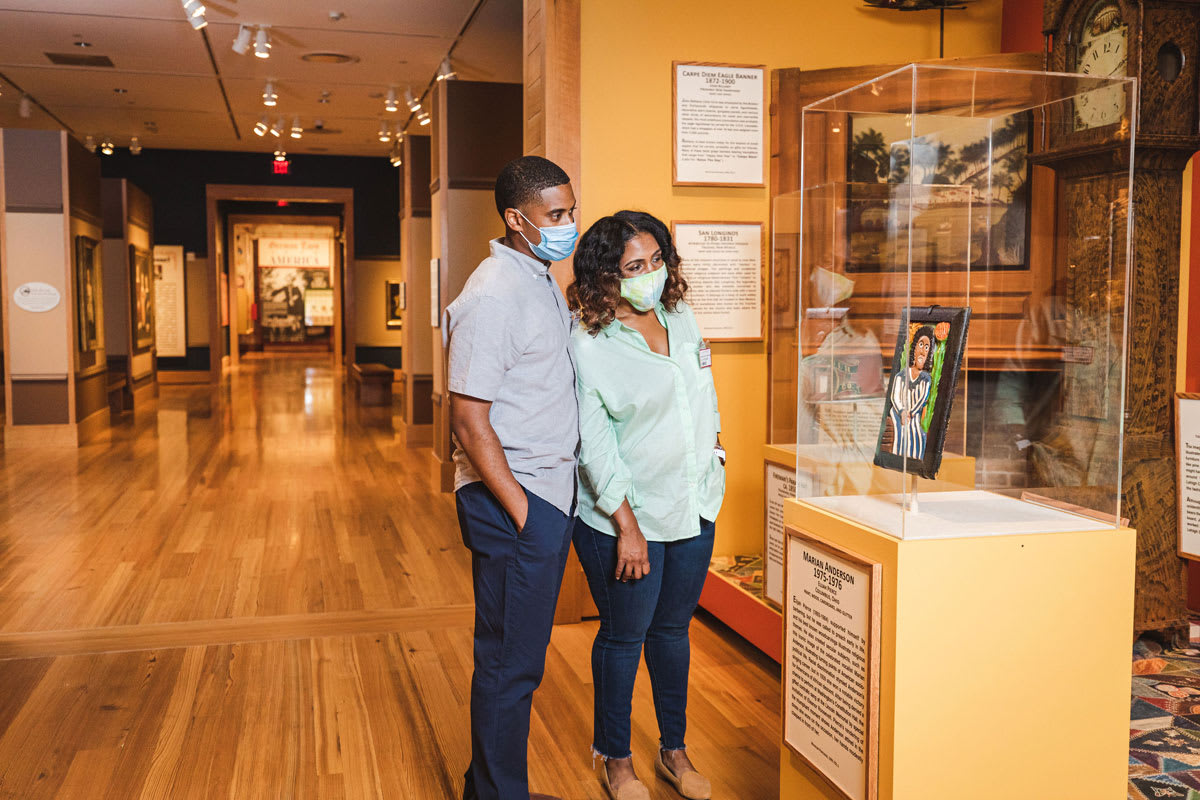 Get outside: Relax and enjoy the great outdoors on our 1.4 mile Bassett Trace Nature Trail. Scenic views and informative QR codes along the way are the perfect fall activity.
Brave Haunted Williamsburg: Take a Haunted Williamsburg ghost tour, the only tour with exclusive access to historic outdoor spaces, featuring costumed storytellers who share their unnerving tales. From authentic 18th-century colonial ghost stories to creepy modern-day encounters, this one-hour candlelit walking ghost tour takes you strolling through town, into gardens, and beyond the barriers to our most haunted sites.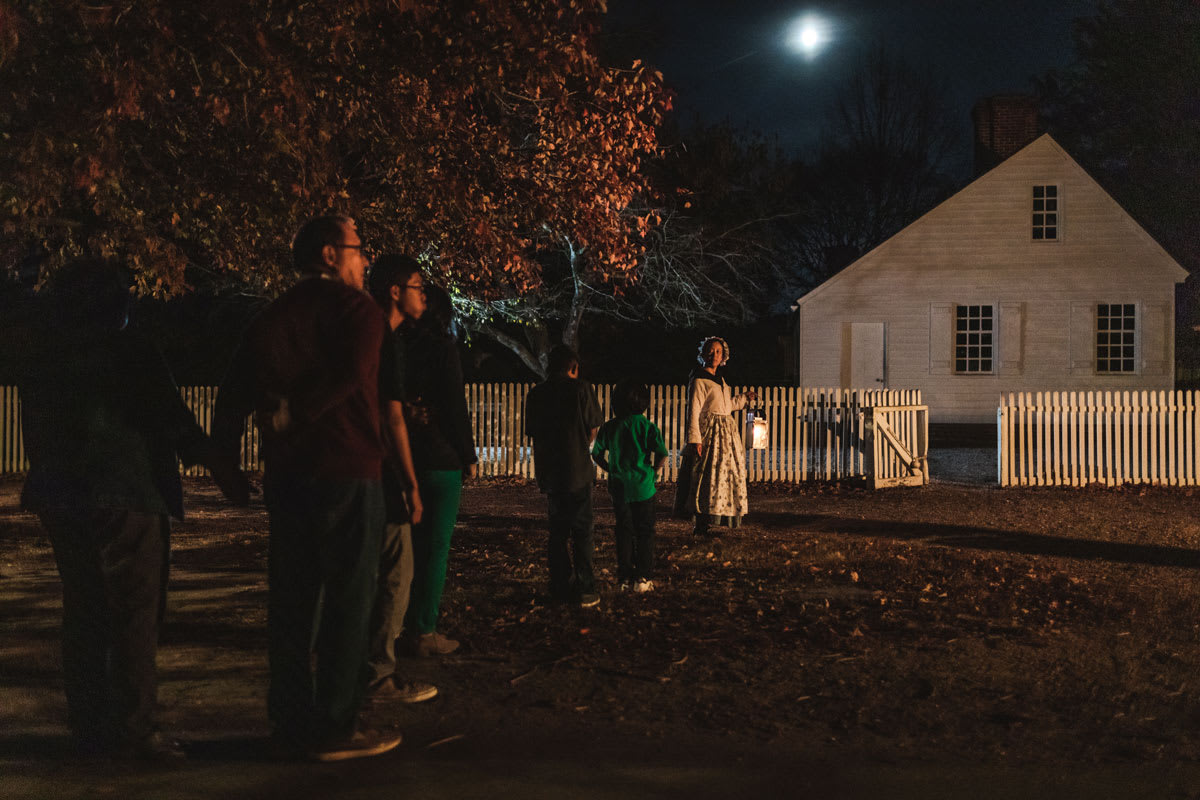 Have dinner in (or outside) a historic tavern! Chowning's Tavern offers 18th-century-inspired pub fare to fuel your colonial. Check here for current dining offerings.
Did you know our recent Art Museums renovation includes a brand-new Museum Café? Enjoy lunch on the patio or in the spacious dining area.
Colonial Williamsburg is the largest living history museum in the world. Witness history brought to life on the charming streets of the colonial capital, plus, explore our newly expanded and updated Art Museums of Colonial Williamsburg featuring the nation's premier folk art collection, plus the best in British and American fine and decorative arts from 1670–1840. Check out sales and special offers to plan your visit.
Learn More