Carnations
Ahead of Mr. Jefferson's Palace Garden Party on May 3, 2019, make your own carnation to elevate your 18th-century look for the soiree.
Download Now
Fabric-Covered Box
Milliner Janea Whitacre made a fabric-covered box inspired by one that can be found in The Art Museums of Colonial Williamsburg collections. Present your loved ones with gifts in your own fabric-covered box this holiday season.
Download Now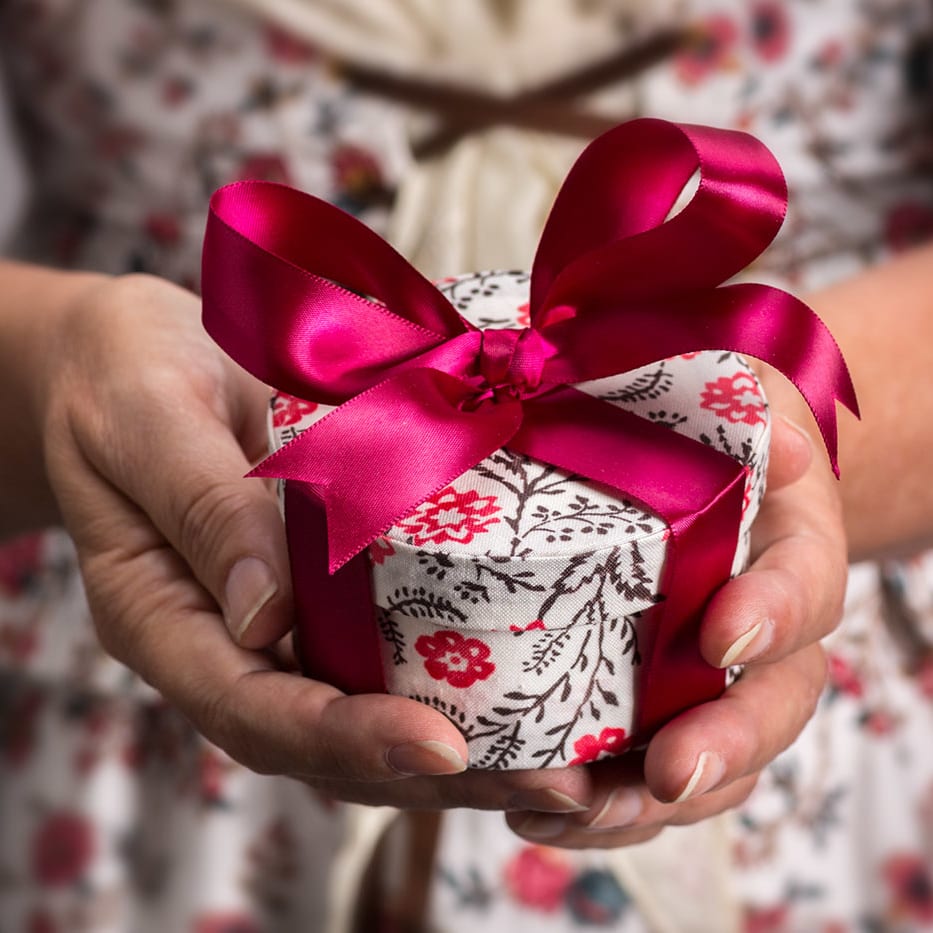 Ornament
Make an ornament inspired by the floral motif on a painted cupboard that is on display at the Art Museums of Colonial Williamsburg.
Download
Bouquet
Inspired by the 18th-century flower making trade, milliner Janea Whitacre of the Margaret Hunter Shop designed a bouquet using silk fabric.
Download
Punched Tin Lantern
A lantern from the collection of The Art Museums of Colonial Williamsburg sparked the idea for this punched tin lantern project.
Download
Bird Wreath
Martha Ann Honeywell was a 19th-century artist who created intricate cutwork pieces, one of which was the inspiration for an ornament that hangs on the Christmas tree at The Art Museums of Colonial Williamsburg – and for our holiday wreath.
Download
A Valentine Heart
This project was adapted from a watercolor and ink family record from the 19th century that is housed in the Abby Aldrich Rockefeller Folk Art Museum.
Download