What was everyday life like in segregation era Williamsburg? How did African Americans socialize, further their education, build businesses, develop community bonds, and cultivate their talents during a time of "separate but equal" facilities? The photographic lens of Albert Durant offers answers through a visual perspective on African American experiences in Williamsburg, Virginia from the late 1930s to the 1960s. Durant chose to focus upon the achievements that gave the community a sense of hope, purpose, and progress.
Albert Wadsworth Durant was born on February 2, 1920 to Samuel and Bessie Durant in New York City. Upon the death of his father at age nine, Albert moved with his mother and siblings back to her hometown of Williamsburg, Virginia. Albert attended James City County Training School, a segregated school for Williamsburg's African American residents located at the corner of Botetourt and Nicholson Streets. An accomplished athlete, Albert played on the school's basketball team. He also discovered his love of photography and began taking pictures of classmates as they engaged in daily activities.
While it is not known how he received his training as a photographer, community residents speculate that it may have been via classes he audited at the College of William & Mary. As an adult, Albert Durant ran a chauffeuring and limousine business that served as his principal source of income. He became well-known as a sought-after guide to the historic sites of the area for distinguished visitors to the city. Among the famous individuals he chauffeured were the Queen Mother of England, Prince Akihito of Japan, and numerous United States government officials. Durant combined his photography skills with his chauffeuring services by offering to take portraits of his clients at historic sites. He also began frequenting many African American events and offering his photographic services. Eventually, he became the first licensed African American photographer operating a business in Williamsburg.
Albert Durant also achieved several other "firsts" in the community. He took a keen interest in civic affairs and became involved with helping to defend equal property rights for African Americans in Williamsburg. A regular attendee at City Council meetings, Durant served as a spokesperson for many of his neighbors. His civic activism led to his eventual appointment as the first African American Justice of the Peace and later Bail Commissioner Magistrate of the General District Court in Williamsburg, offices he held from 1962 to1975.
Acquired by the Rockefeller Library in 1992, Albert Durant's photographic output provides a fascinating glimpse into the African American communities in Williamsburg, Virginia, and surrounding areas. Durant's visual history of their life is priceless and offers an important and much-needed perspective on local African American achievements in education, entertainment, religion, and civic life. The selection below provides a glimpse behind the lens of Albert Durant, who created a lasting visual legacy of his community.
FAMILY & RELIGIOUS LIFE
The family unit provided an important source of strength for African Americans. Portraiture gave Albert Durant a steady source of commissions and he regularly documented family bonds and important life events.
Churches offered African Americans in Williamsburg another source of community and support during the era of segregation. In addition to offering spiritual solace, they sought to educate their members about the importance of participating in their community, government and holding public offices.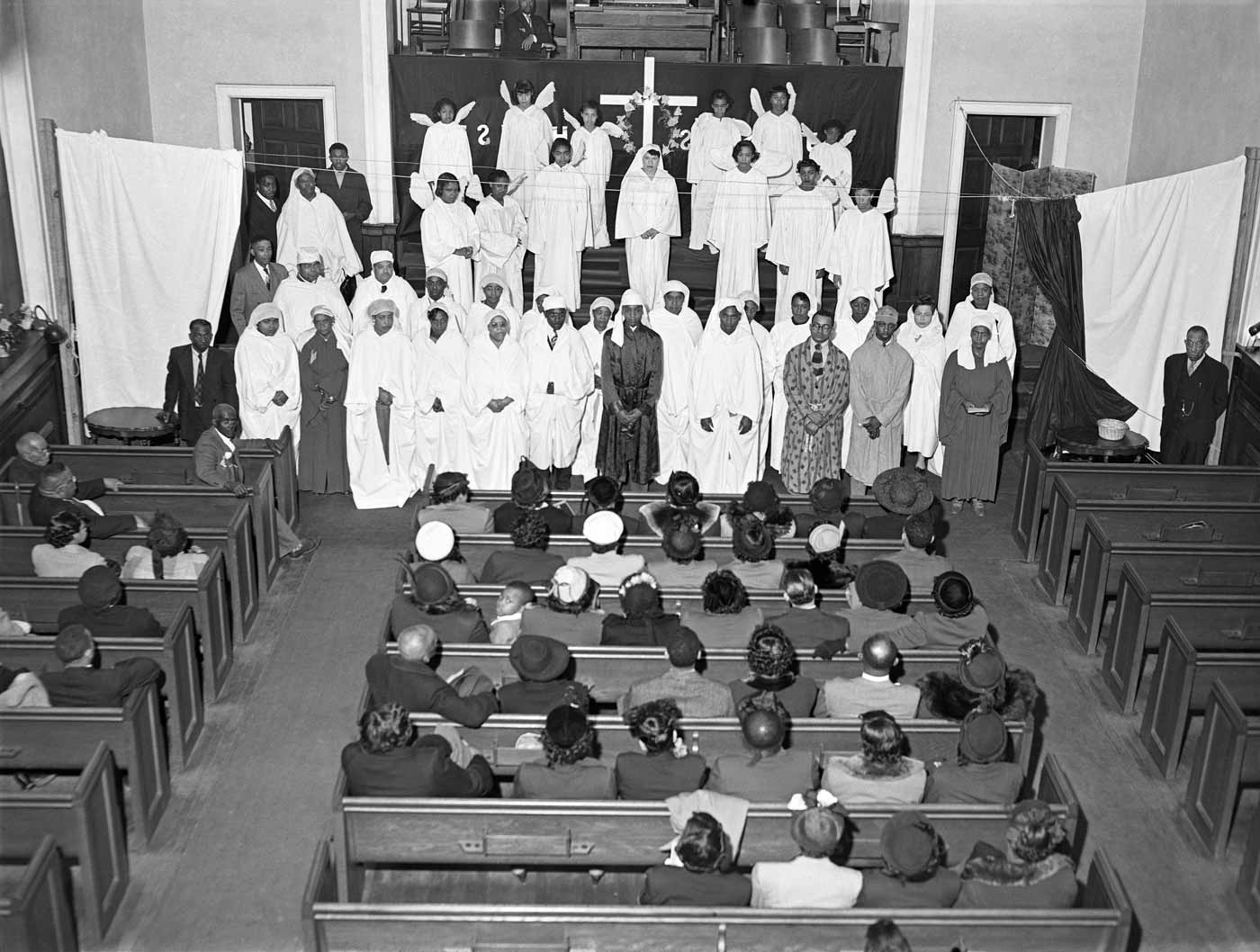 EDUCATION AND COMMUNITY AFFAIRS
While attending James City County Training School, Durant began developing his interest in photography by taking images of student activities. As an adult, Durant acted as a portrait photographer for proms and homecoming events and also documented the sports teams, marching bands, students, and faculty at Bruton Heights School in Williamsburg.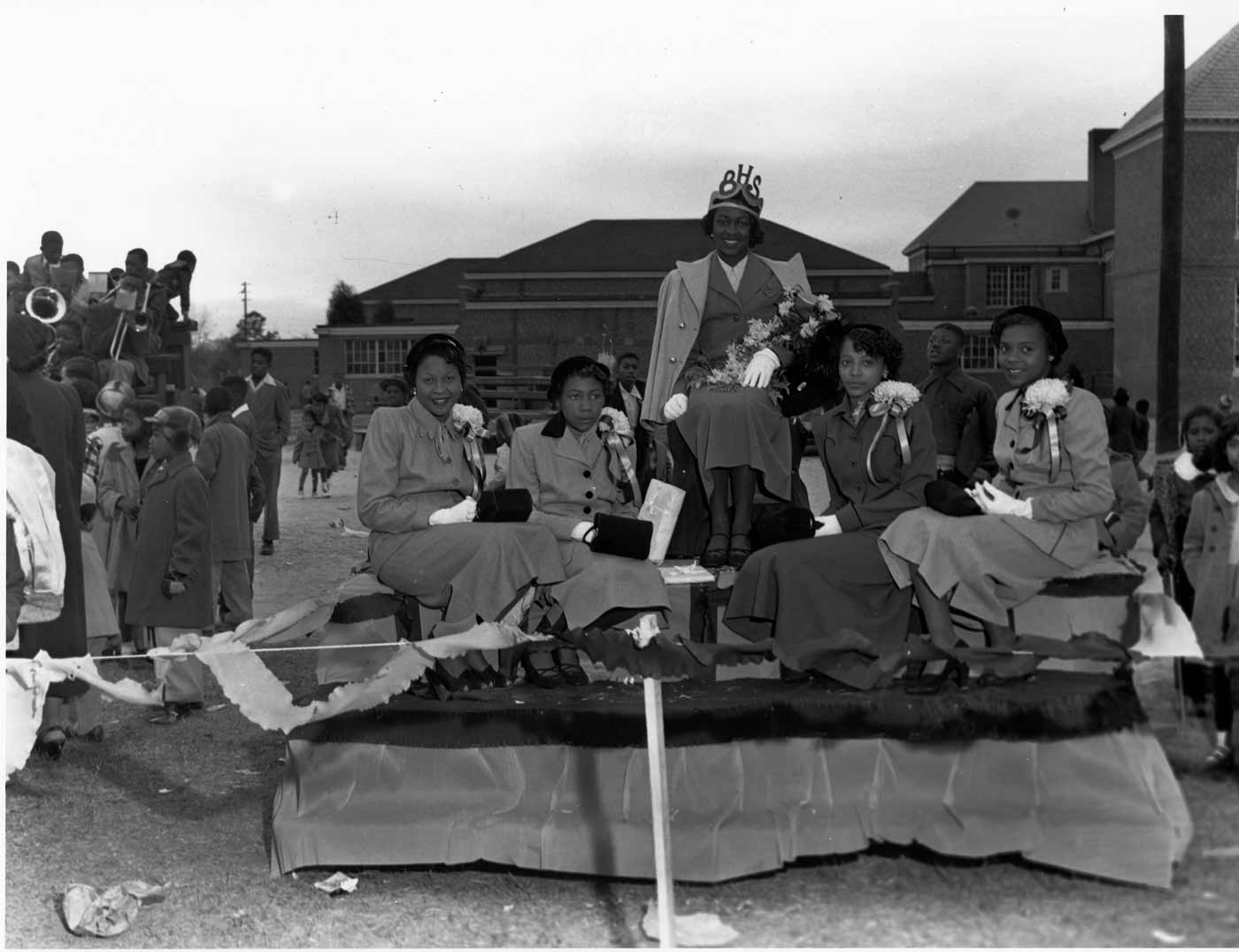 Durant built his successful photography business by being a constant presence at Williamsburg events. Longtime residents recall that Mr. Durant, though he worked in the background, was always present to observe and document city activities through the lens of his camera. His images of community affairs range from African American participation in regional events, such as an AAA Glidden Tour that originated at the Williamsburg Inn, to the trial run of the SS United States.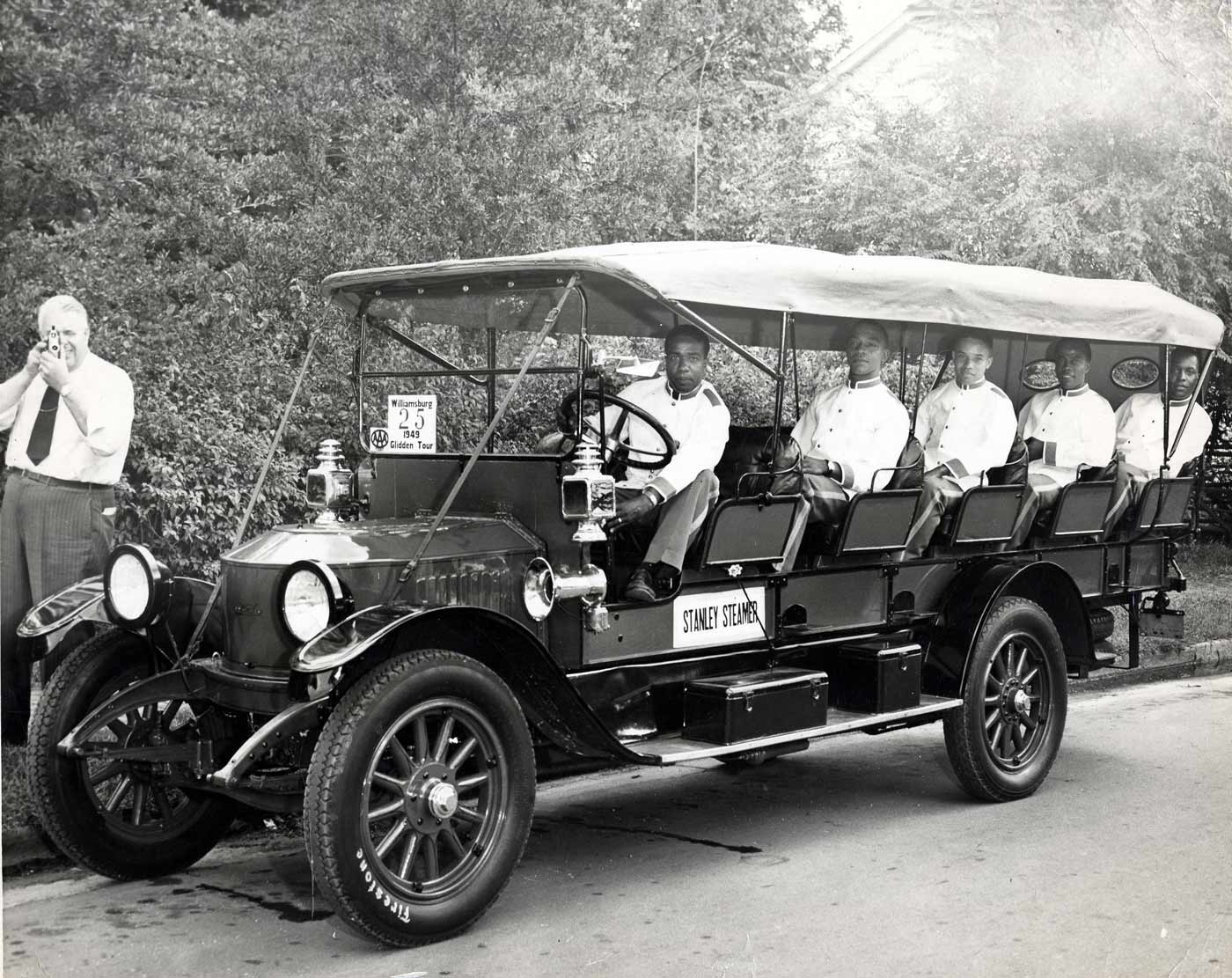 LOCAL BUSINESSES & ORGANIZATIONS
The era of segregation forced Williamsburg's African American community to develop an array of businesses and organizations to meet their needs. Enterprising residents rose to the challenge and became respected for their important contributions to various professions in the area.
The Triangle Block, housing several African American businesses, was bounded by Scotland Street, Prince George Street, and Harris Street. They included Clarence Webb's grocery store and Charlie Gary's West End Valet Dry Cleaning.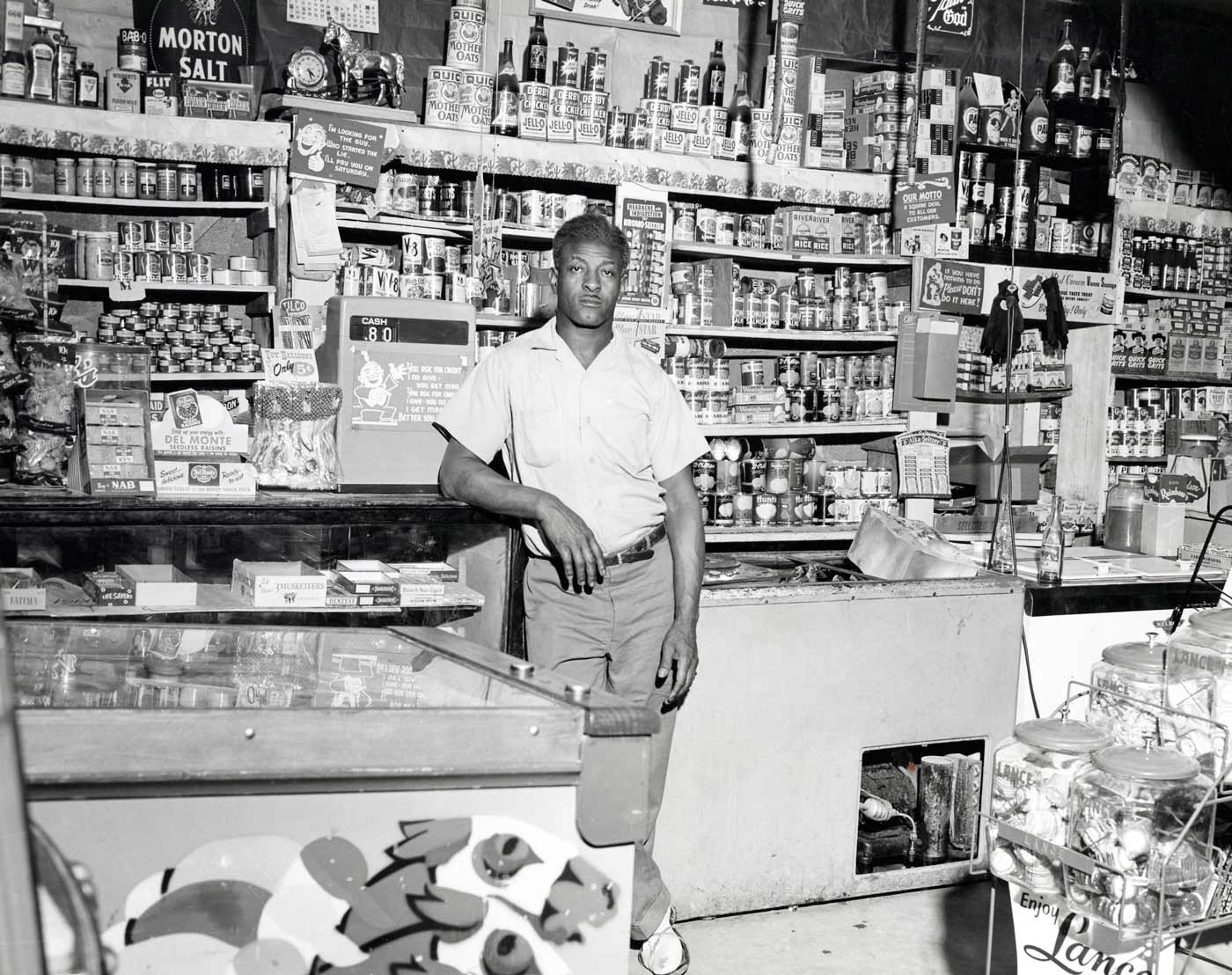 Participation in local organizations, ranging from hunt clubs to the NAACP, added meaning and purpose to the lives of African Americans. Clubs and associations also bonded groups of individuals together to fundraise for various important causes or to build important skills and strength of character.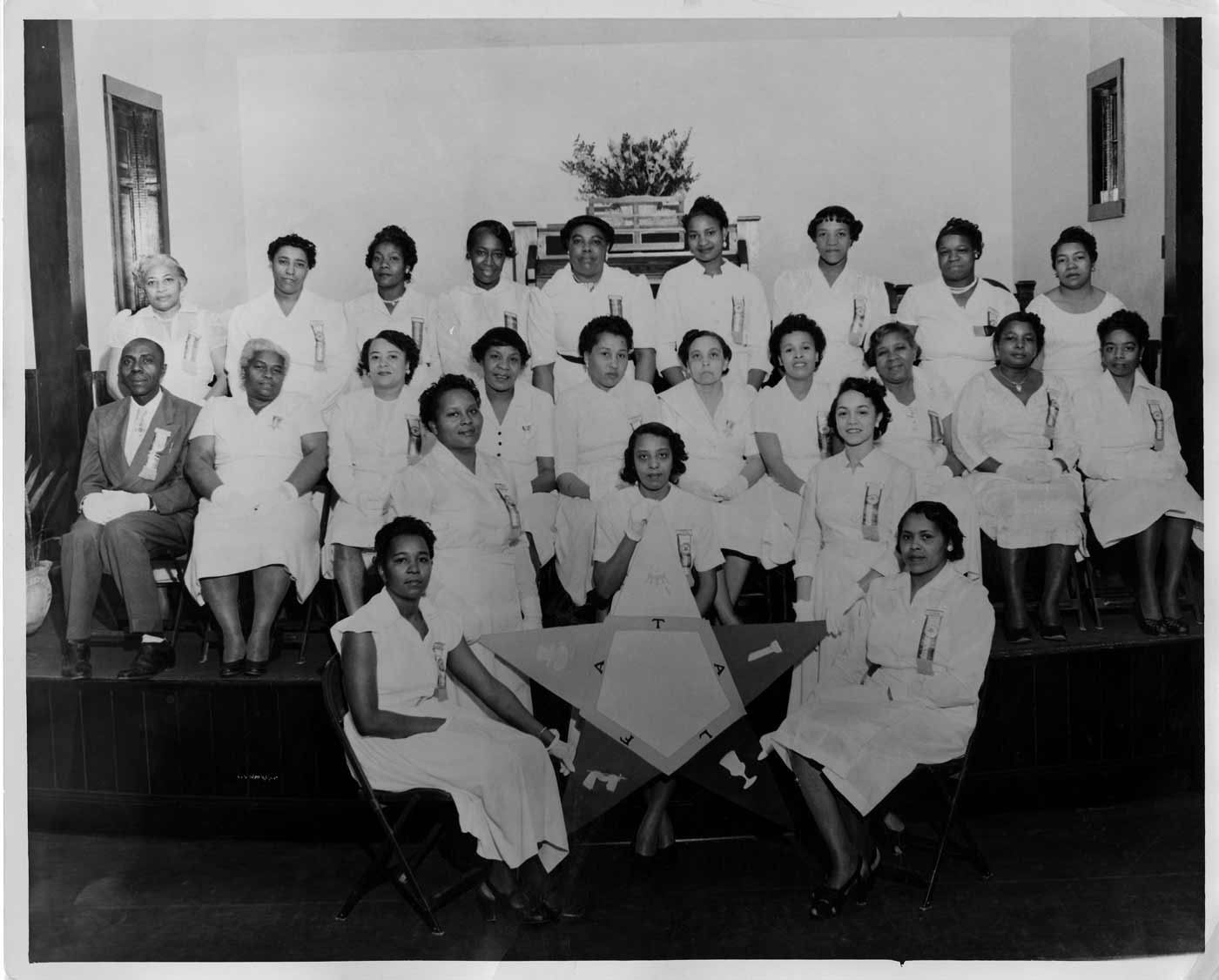 ENTERTAINMENT & RECREATION
During the era of segregation, African Americans had to create their own venues for entertainment and recreation. Several nightclubs existed in Williamsburg where African Americans could socialize, dance, and listen to music. According to Durant's wife, Elsie, "He was a great fan of jazz and blues. He would even go to New York to meet people in the bands and take pictures of them." Albert Durant circulated through Yorkie's Tavern in Lightfoot before performances to take group photos which he later sold in keepsake souvenir envelopes.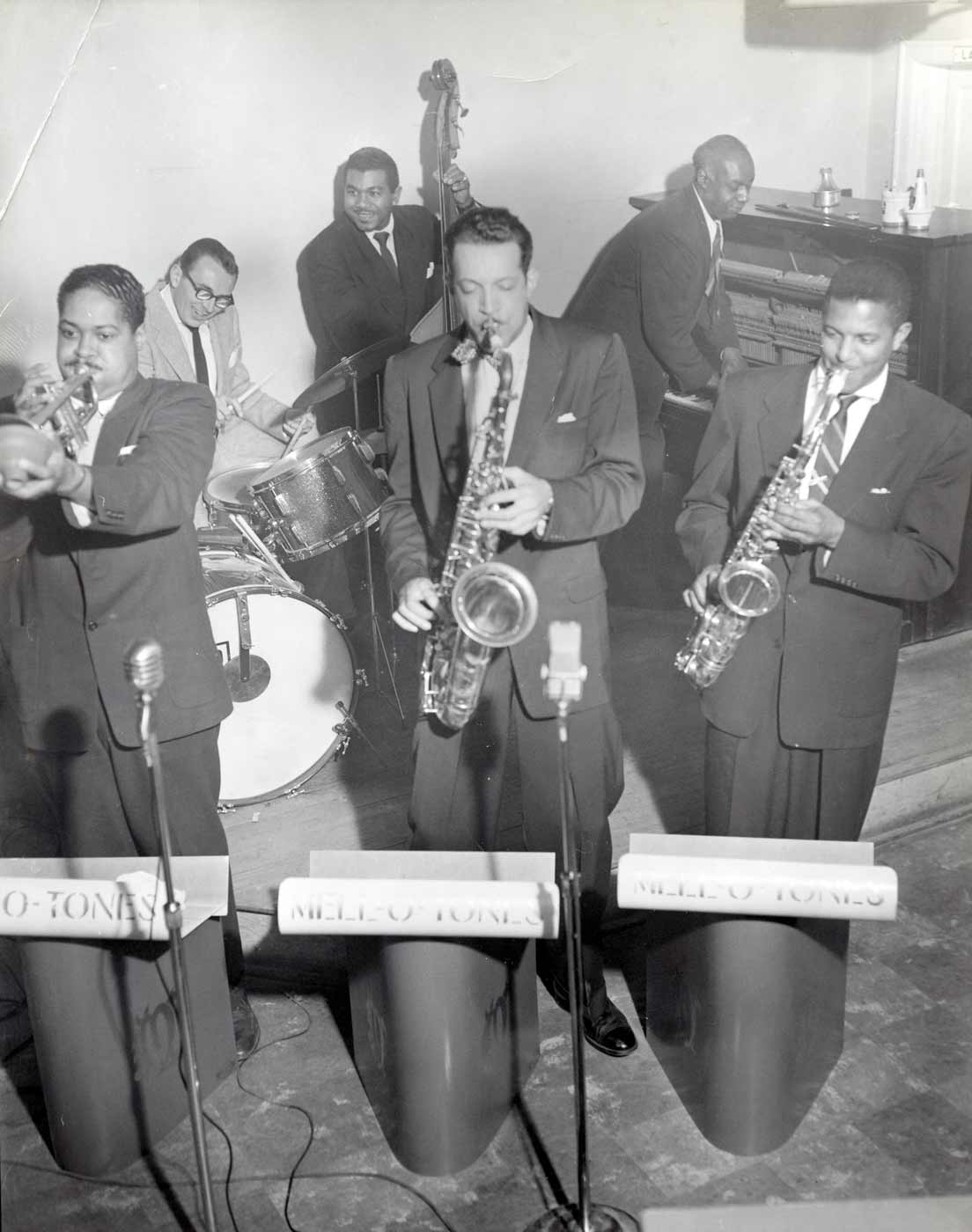 School playgrounds and gyms offered an arena for sports events, where students and adults could practice softball, baseball, football, and basketball. Durant's photos capture a wide variety of school sporting events, ranging from the Bruton Heights football players to girls' basketball teams.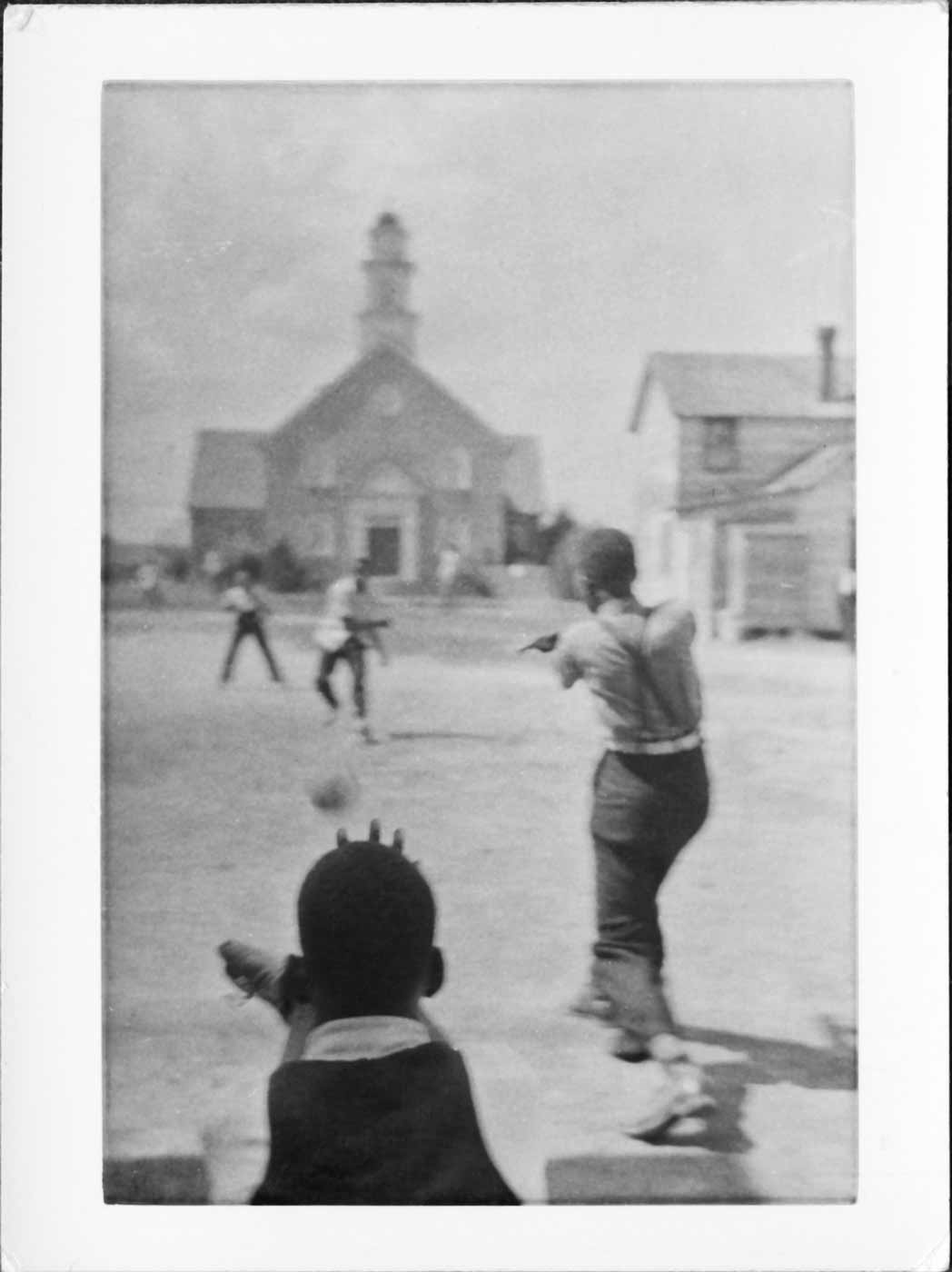 Log Cabin Beach, once located on the James River at the end of Ron Springs Road in Grove, served as a segregated recreational area for African American residents. The "cabin" part of the facility, built to resemble a log cabin, gradually became a destination for performers on the Chitlin Circuit, a network of nightclubs, theaters, and restaurants owned by African Americans and located up and down the East Coast and in the Midwest. African American musicians relied upon the Chitlin Circuit, so called because of the soul food served by the proprietors at many of the locales, for performance opportunities during an era when racial discrimination barred them from booking with major entertainment venues. Many well-known musicians, including Fats Domino, Ruth Brown, and Little Richard, gave concerts at Log Cabin Beach during the 1950s.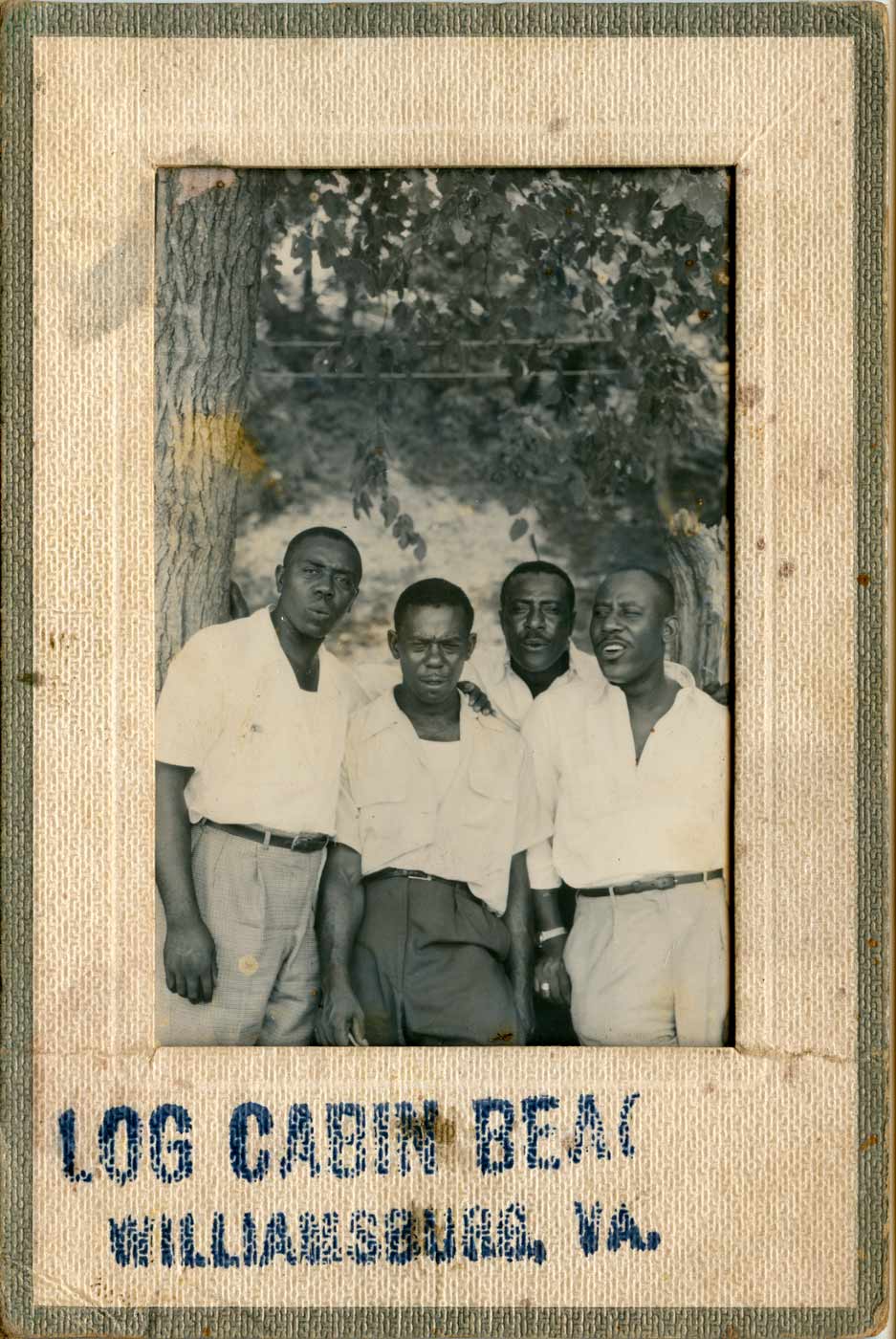 To view additional images by Durant, please browse these online highlights from the collection.


Marianne Martin began working with African American archives at the African American Museum & Library at Oakland. Her first assignment at the John D. Rockefeller Jr. Library involved processing the Albert Durant Photography Collection and she continues to pursue projects connected with it to highlight the important contributions of Williamsburg's African American residents. Her current position as Visual Resources Collection Services Librarian allows her to combine her archival and visual materials experience to care for photos, drawings, and postcards relating to Williamsburg's restoration and the continuing story of Colonial Williamsburg.
Colonial Williamsburg is the largest living history museum in the world. Witness history brought to life on the charming streets of the colonial capital and explore our newly expanded and updated Art Museums of Colonial Williamsburg, featuring the nation's premier folk art collection, plus the best in British and American fine and decorative arts from 1670–1840. Check out sales and special offers and our Official Colonial Williamsburg Hotels to plan your visit.