How Louise Bang Fisher developed the Colonial Williamsburg style of flower arrangement
Louise Bang Fisher moved to Williamsburg in 1930 when her professor husband John Fisher accepted a position at the College of William & Mary — arriving, so she said, with one truckload of furniture and two truckloads of flowers.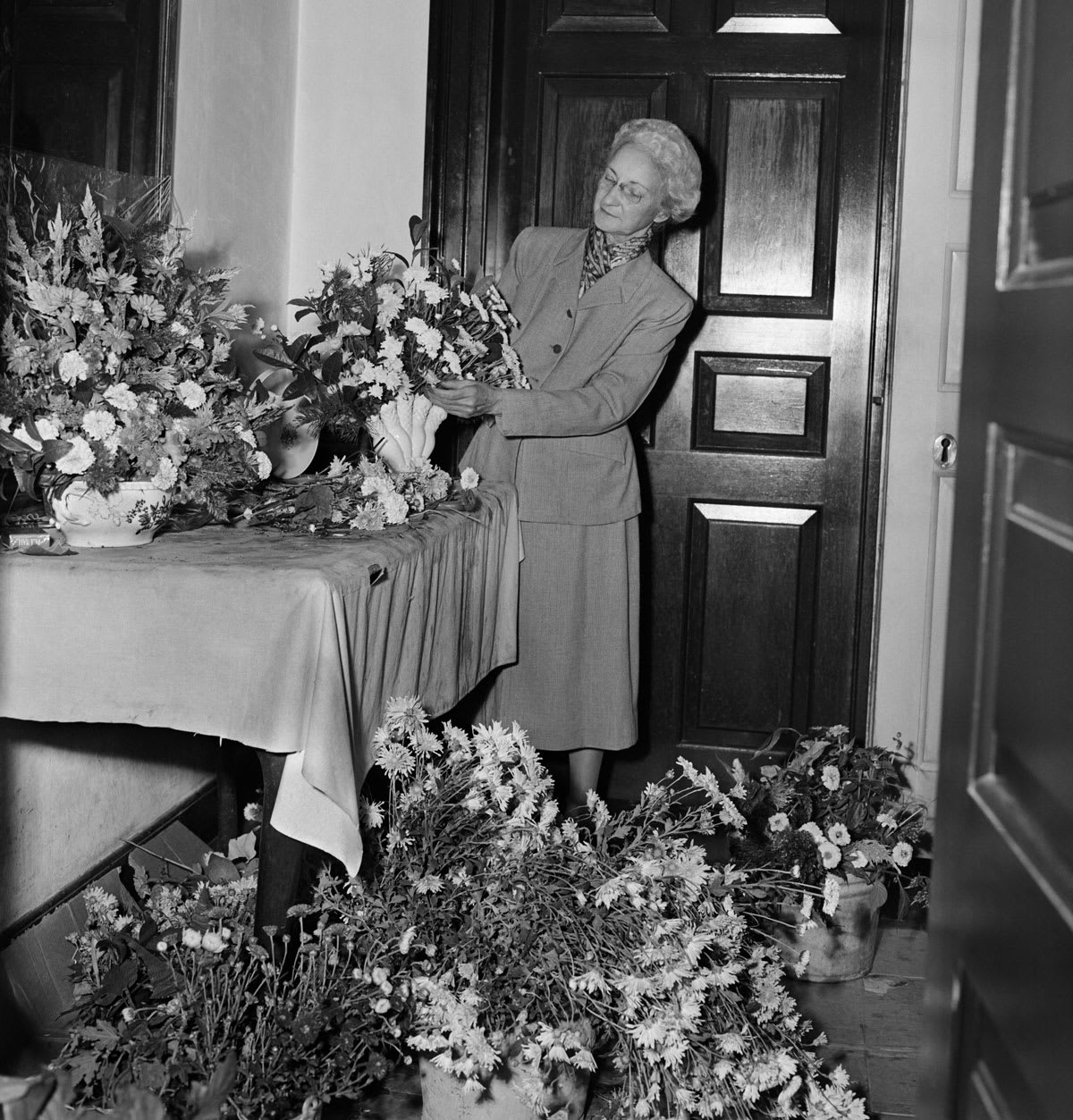 Long an avid gardener, she became involved with flower arranging for Colonial Williamsburg when she became a hostess at the Raleigh Tavern, the first exhibition building that opened in 1932. Fisher began providing flower arrangements for the Raleigh in an effort to provide a homier feel for visitors and she soon expanded her efforts to other exhibition buildings.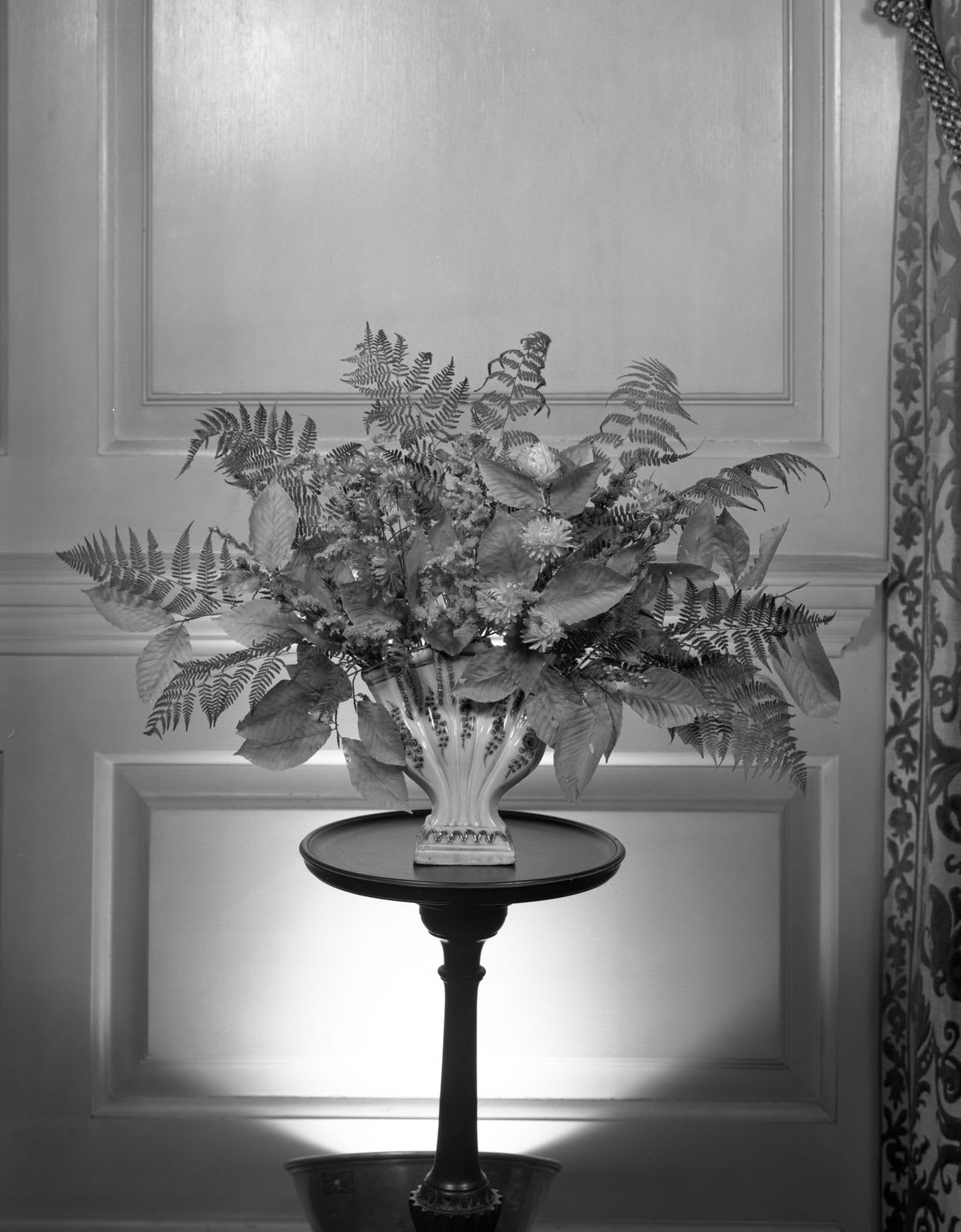 By 1942, the job of flower arranging had become so burdensome due to the increasing number of open exhibition buildings that Fisher was appointed the first employee solely responsible for flower arrangement. As a result of her insistence on authenticity based on extensive research into 18th-century English and colonial gardening and flower arranging, Fisher developed what became popularly known as the Colonial Williamsburg style of flower arrangement.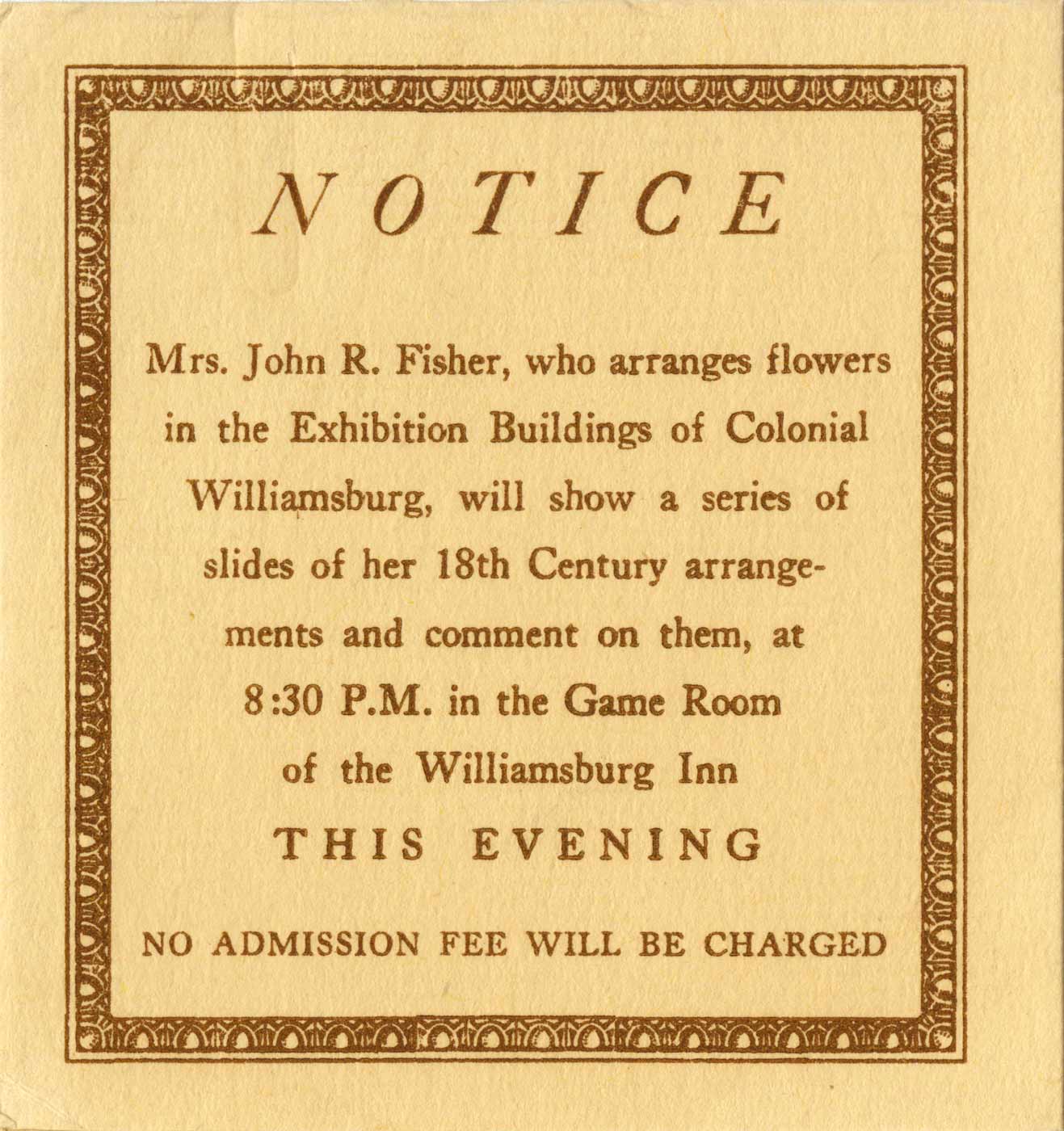 Fisher used only flowers that could be identified in historical documents and prints or grew wild in the Williamsburg area. She arranged them only in period correct containers (delft flower bricks, the famous fingered posy holders, etc.) purchased by her and by other Restoration interior designers. She relied on a looser, less formal style of flower arrangement than was dominating the floral world of the time.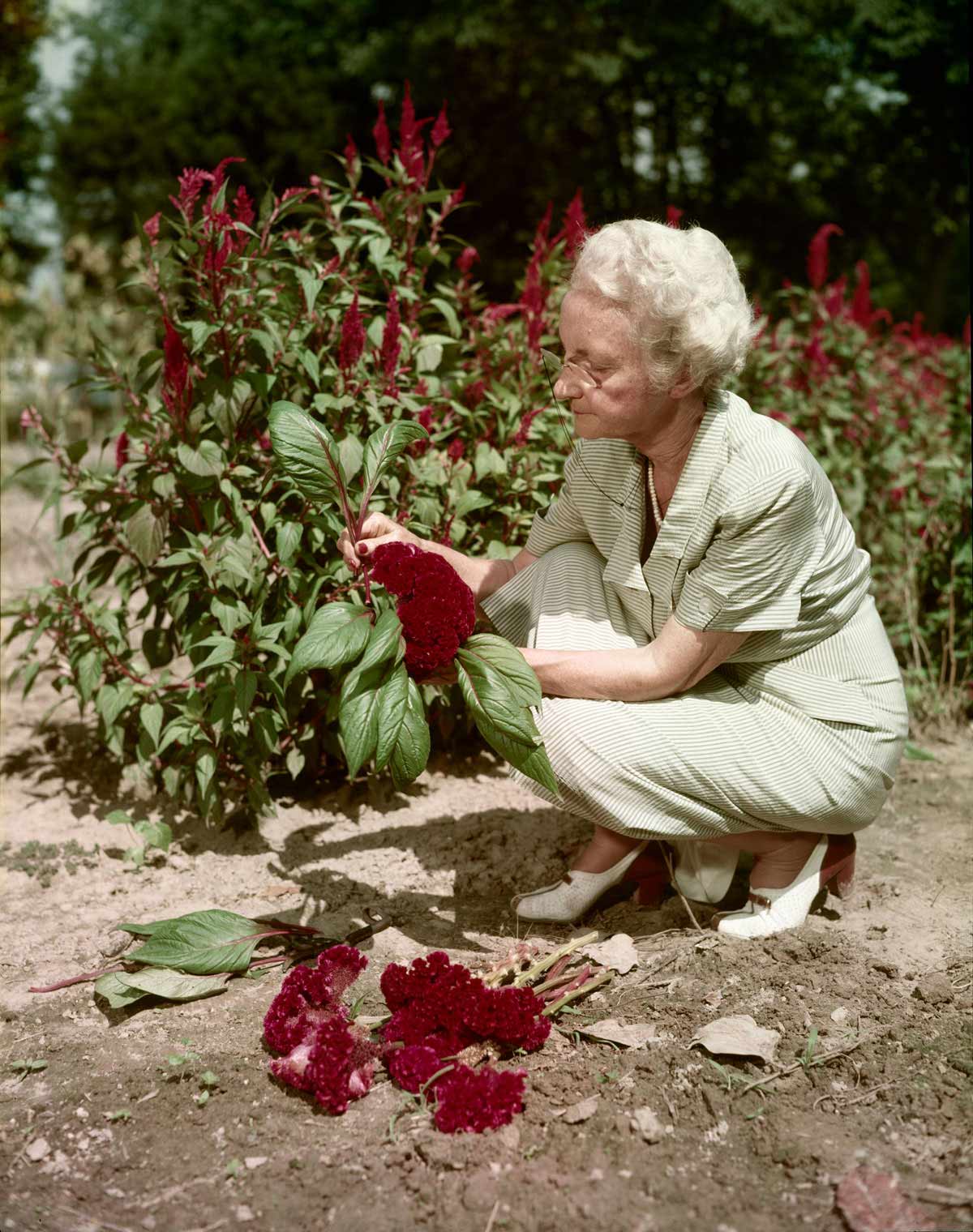 During the colder months of the year, Fisher utilized flowers that she had dried over the previous months. At Christmas, she created natural decorations using fruit and flowers inspired by old prints and the work of the Italian sculptor Della Robbia. She lectured widely to groups across the United States and in 1951 published a career-summarizing book titled An Eighteenth-Century Garland: The Flower and Fruit Arrangements of Colonial Williamsburg.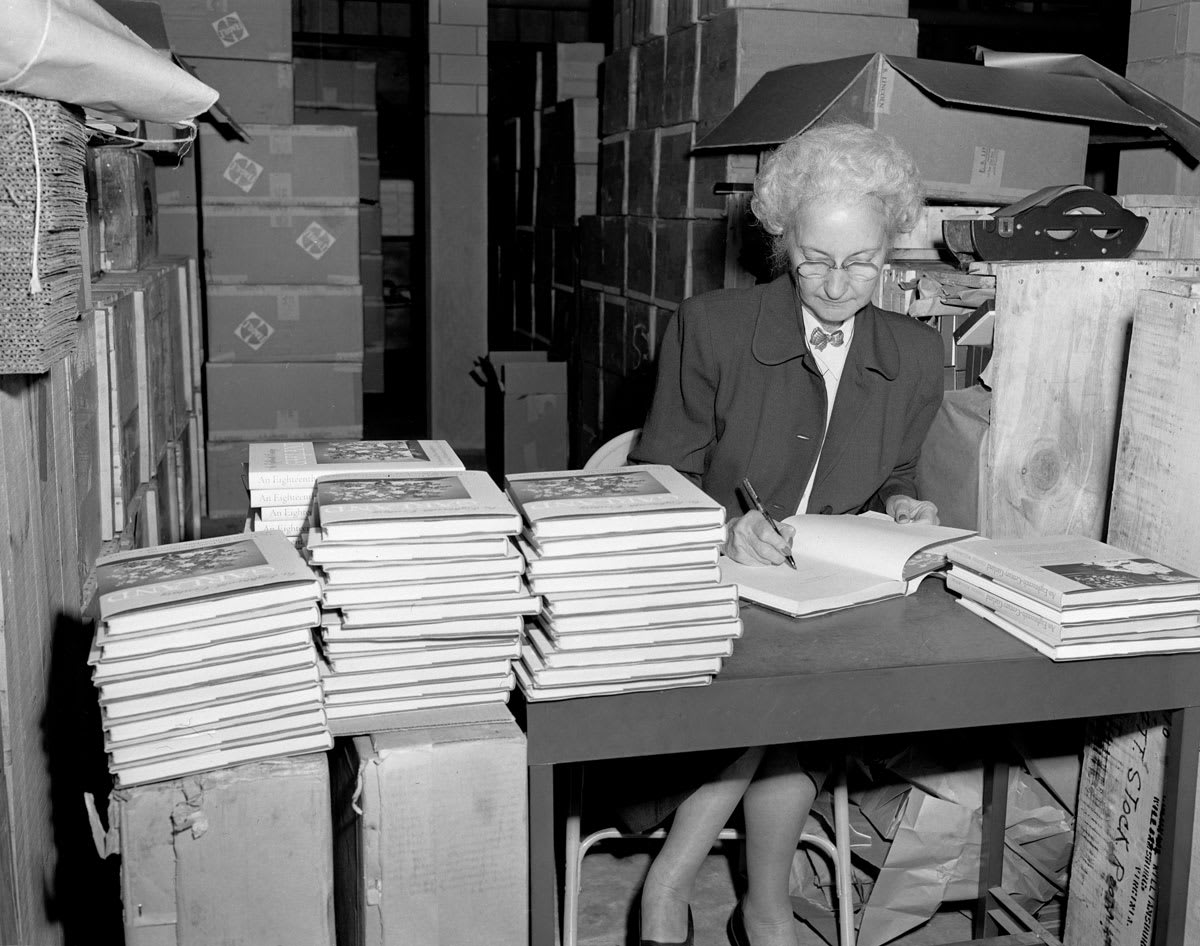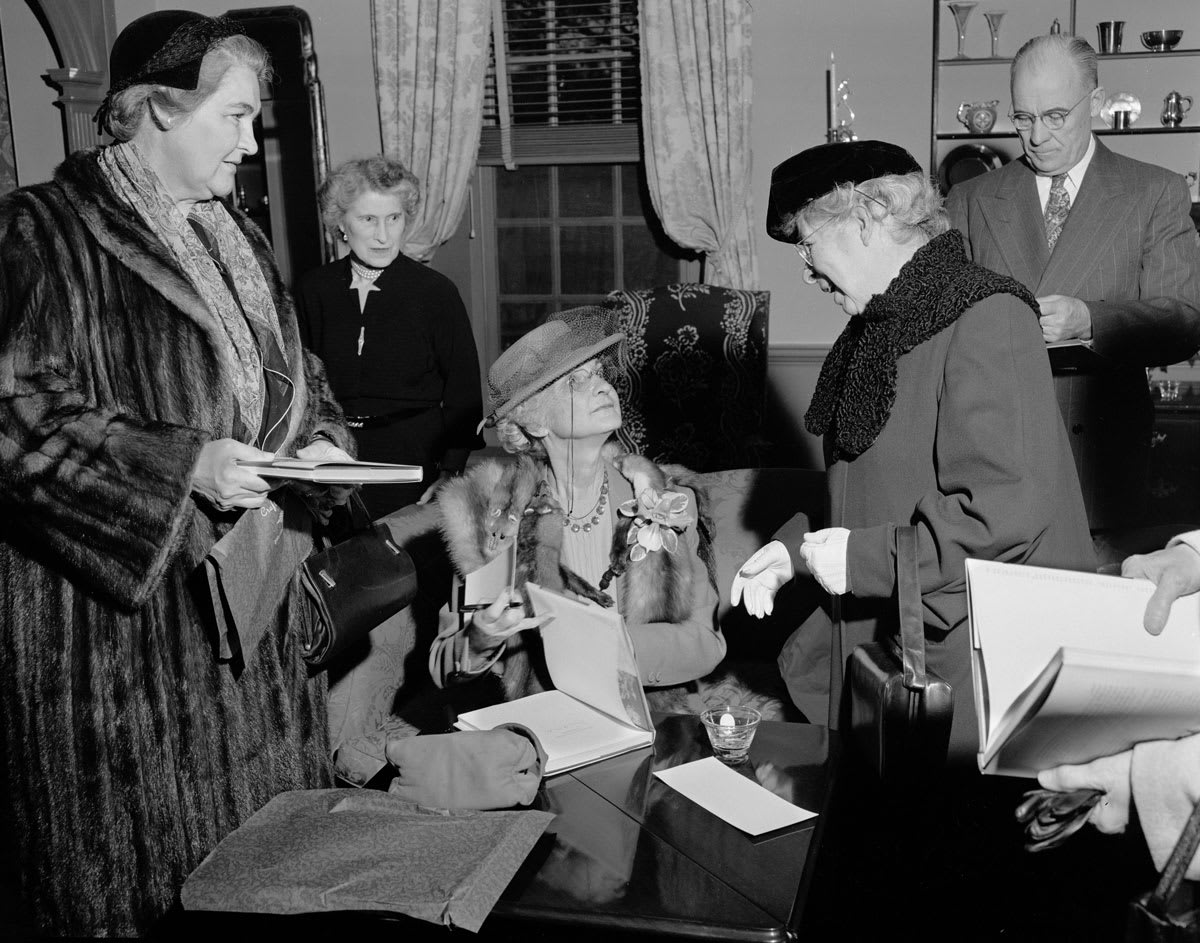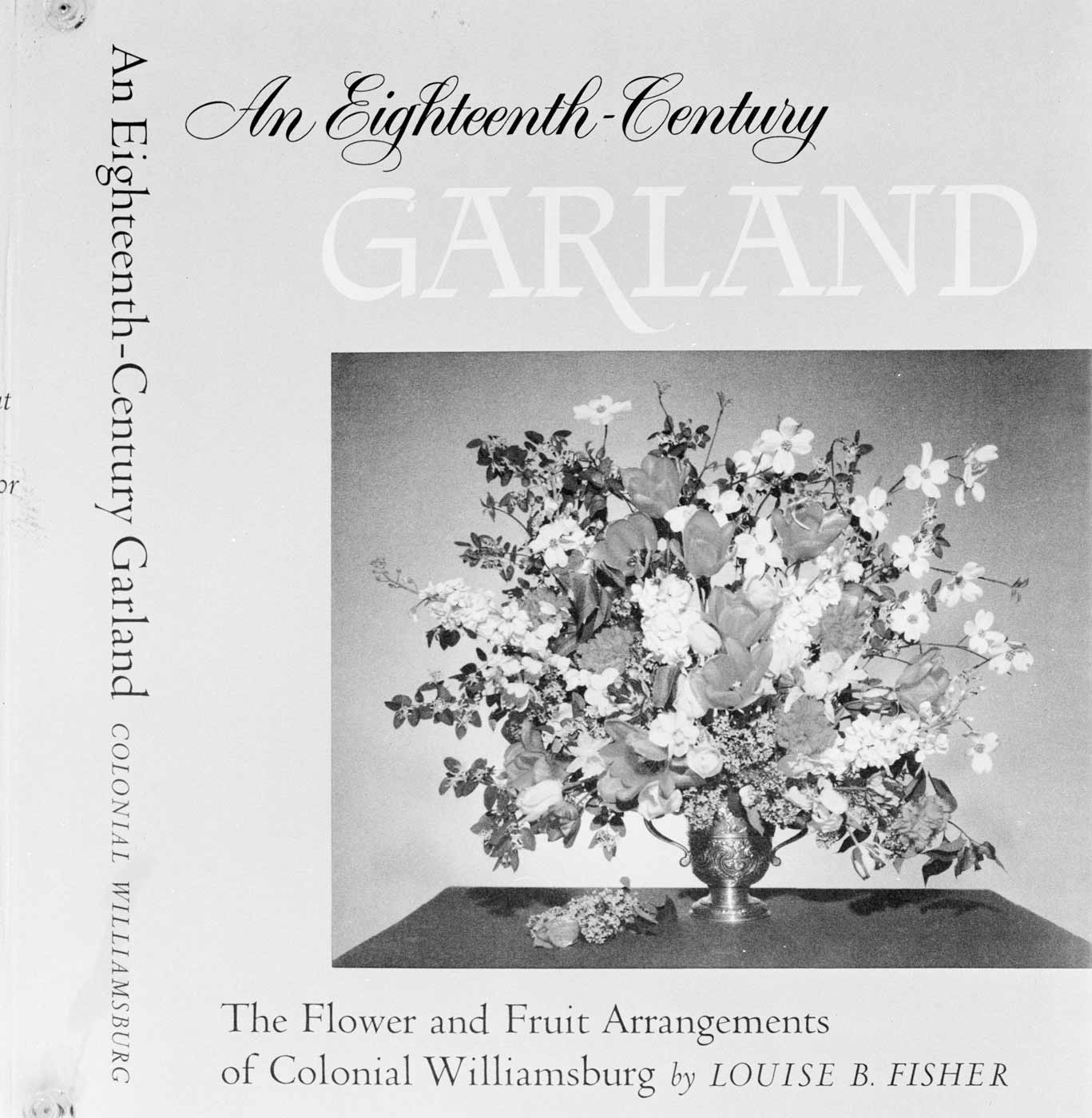 Perhaps Fisher's greatest contribution to the Restoration was to assist in spreading the Colonial Williamsburg look and brand to the American public as interest in the Colonial Revival style exploded in interior decorating and gardening culture. Today, her influence can still be seen at Colonial Williamsburg in the live and dried fruit and flower arrangements that so beautifully decorate the town at Christmas time as well as in the funny fingered posy holders still available for purchase in Colonial Williamsburg's stores.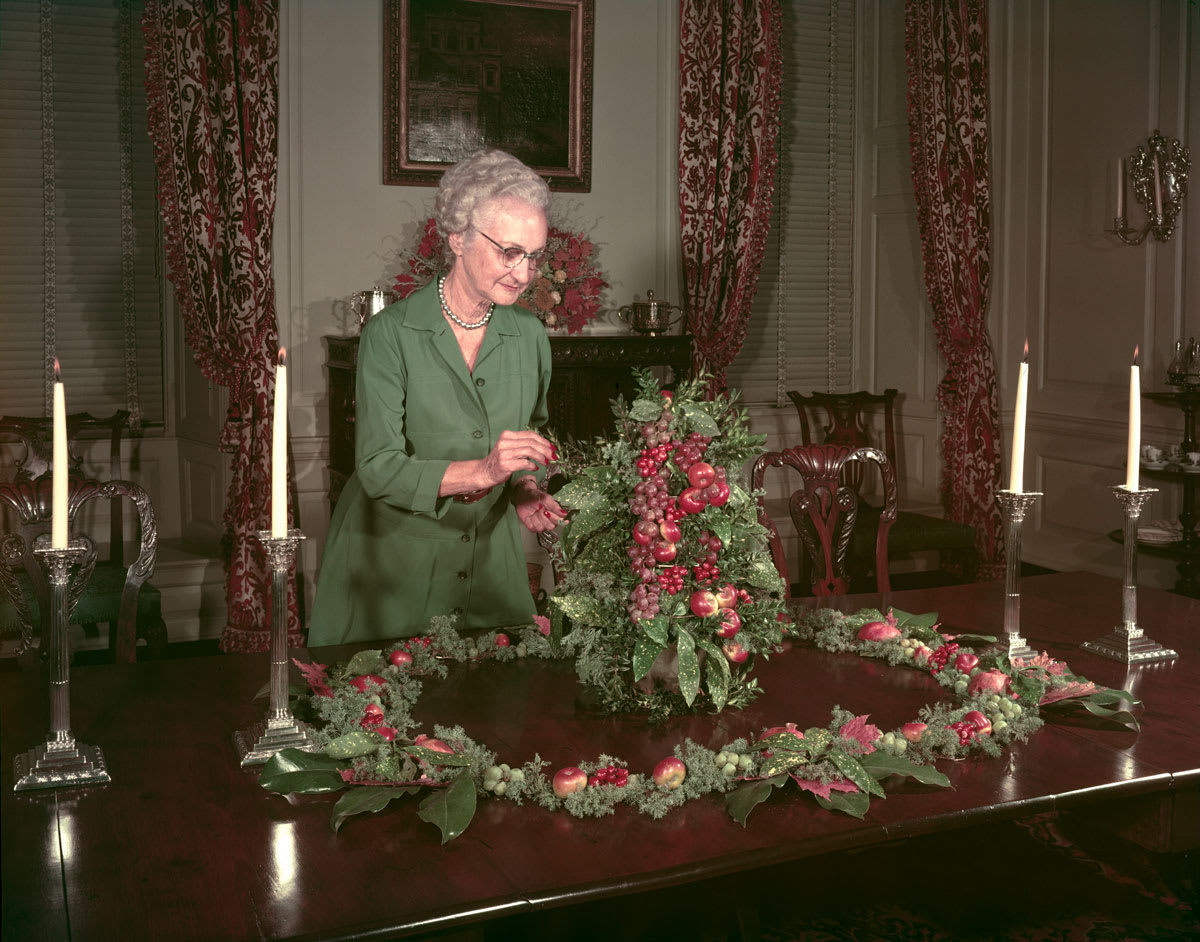 Sarah Nerney is an associate archivist in the Corporate Archives and Records department of the John D. Rockefeller Jr. Library. It is no accident that her first day at the Foundation in 2015 was April Fool's Day. Prior to coming to the Foundation, she was immersed in debt, murder, and divorce as a processing archivist at the Library of Virginia in Richmond. Her favorite things about the Foundation are the creepy folk-art cat paintings in the Art Museums, the landscape and Historic Gardening crews (who can always answer a plant question) and stalking the lambs in the spring. In her spare time, Sarah likes to read mysteries, foster kittens for the Humane Society, and watch movies in which people with accents wear a selection of amazing hats.