The Art Museums of Colonial Williamsburg are home to a breathtaking range of folk and decorative art. Uncover the history behind beautiful objects in masterfully curated exhibitions in our series "Amazing Stories. Beautifully Told."
Today we're looking at a painting on view in the Clark Gallery. It's part of an exhibition entitled "We the People: American Folk Painting" which was made possible through the generosity of Don and Elaine Bogus.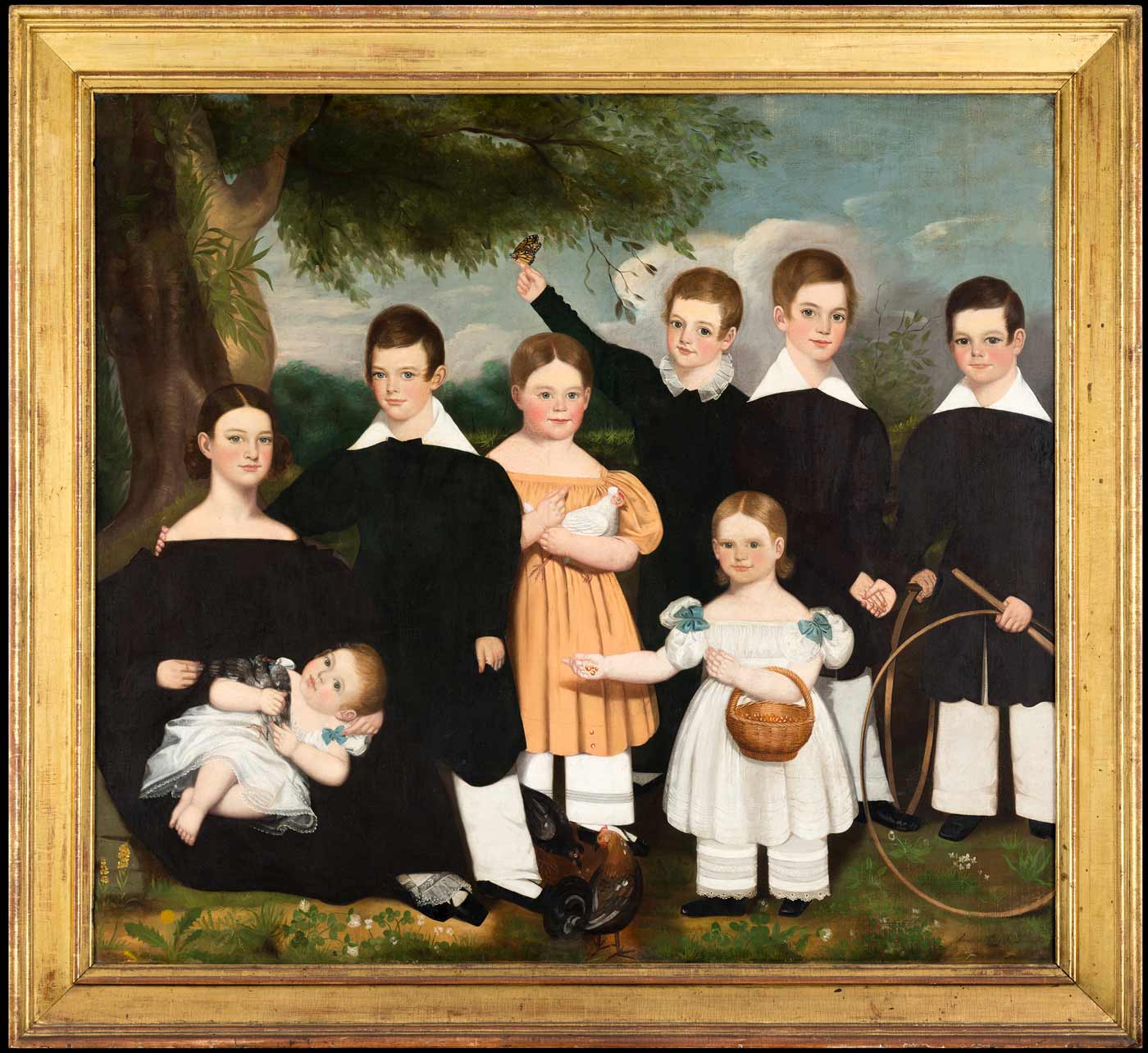 What is it?
At over 5 feet tall, this nearly life-size painting portrays a group of 8 children of the Jennison family of Brooklyn, New York. The portrait's artist, Jefferson Gauntt, included the family's pets, toys, and even a butterfly to add to the overall endearing composition.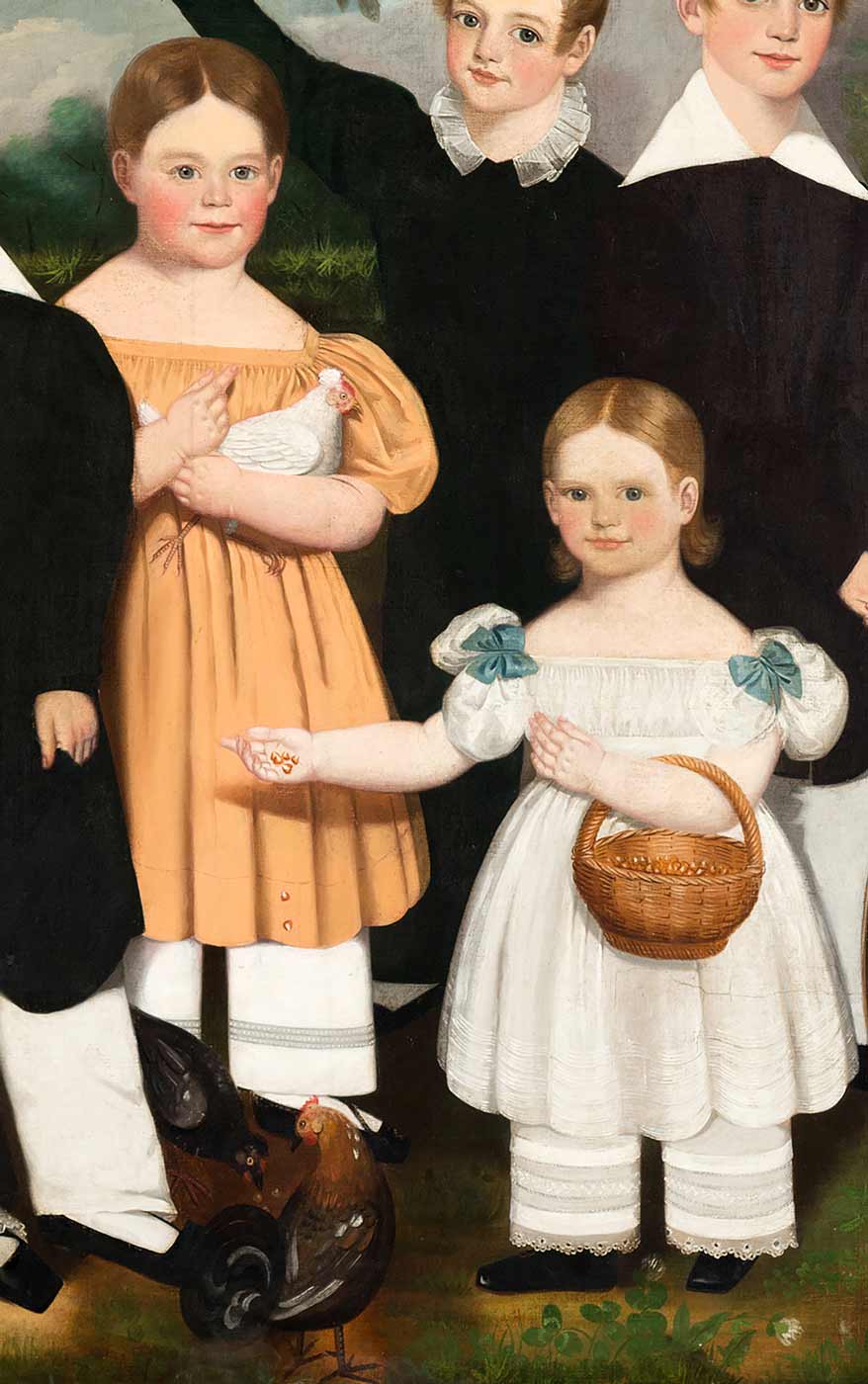 What's the story?
While the task of painting a portrait of 8 different family members can be daunting, Jefferson Gauntt was able to execute a thoughtful and warm image of loving siblings enjoying a spring day. Gauntt exhibited works at the Philadelphia Academy of Fine Arts and the National Academy of Design in New York City and may have received some training from Thomas Sully. He worked much of his early career as an itinerant artist, working in North Carolina, Pennsylvania, and New Jersey before establishing a permanent studio in Brooklyn in 1834. His surviving journals log his commissions, including this one which is recorded as being completed in 1836.
The portrait was commissioned by the children's father, William Jennison, a prominent merchant who had brought his family from Baton Rouge to Brooklyn in 1832. It depicts the eldest 8 children born to William and his wife, Marie Antoinette. At least 4 more children were born following the completion of this painting. The way that Gauntt portrays each child either physically connected or overlapping each other speaks to the close connections between the siblings.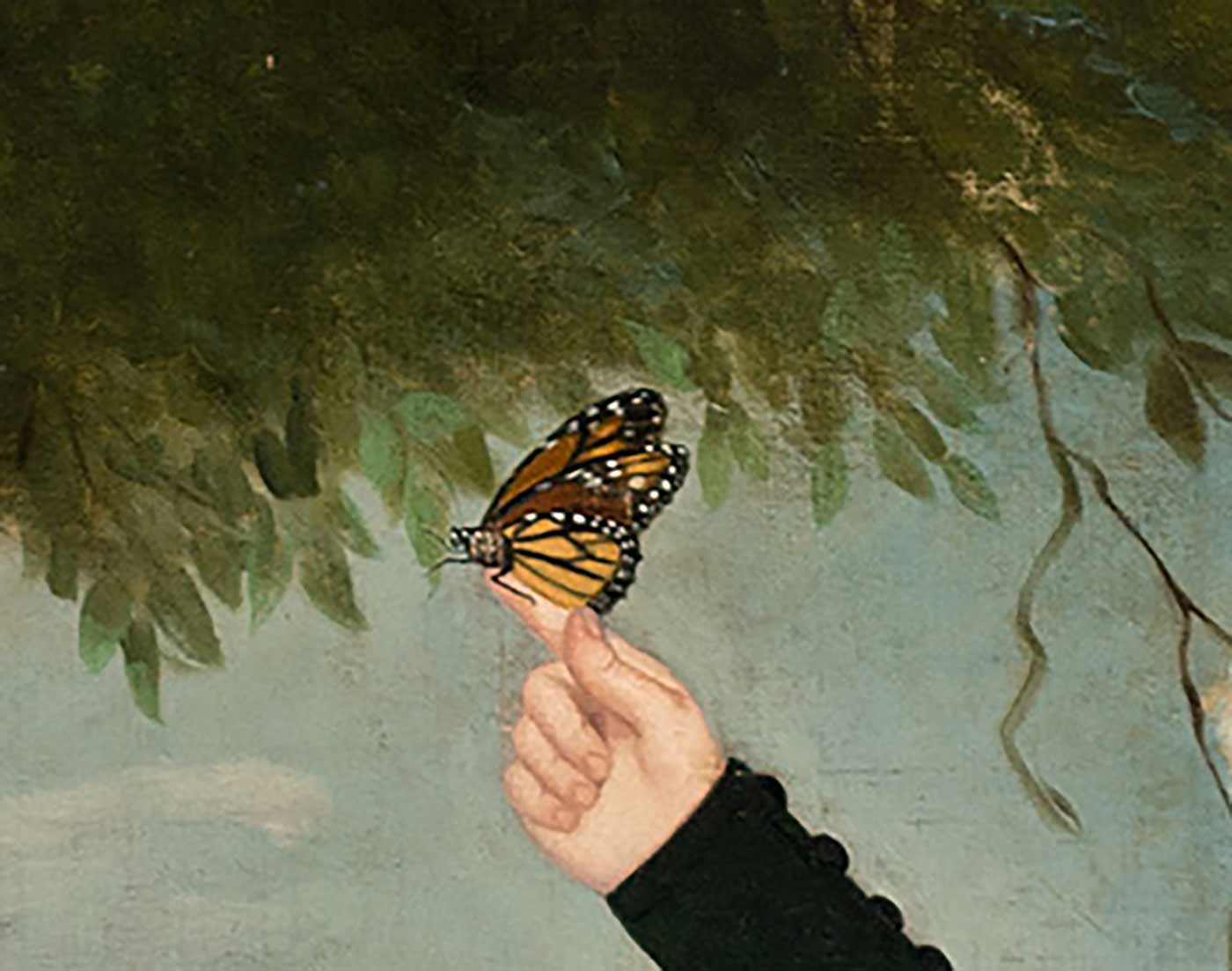 Why it matters?
This type of portrait may have been referred to as a "fancy portrait" when it was completed. The term, which originated in England about a century earlier, refers to a type of hybrid composition which combines elements of genre paintings, portraiture, and landscapes. As fancy pictures grew in popularity, they frequently featured children and often took on sentimental overtones. Gauntt's depiction of the Jennison children seems to fit neatly into this category with the affectionate siblings, their chickens, and their toys seemingly in conversation with both each other and the viewer.
This painting was indeed sentimental to the Jennisons and descended through the family of Charles, the young boy on the far right with the hoop, until it was donated to Colonial Williamsburg in 2016. That something this size, which was transported to Michigan in the mid-19th century survives is astounding.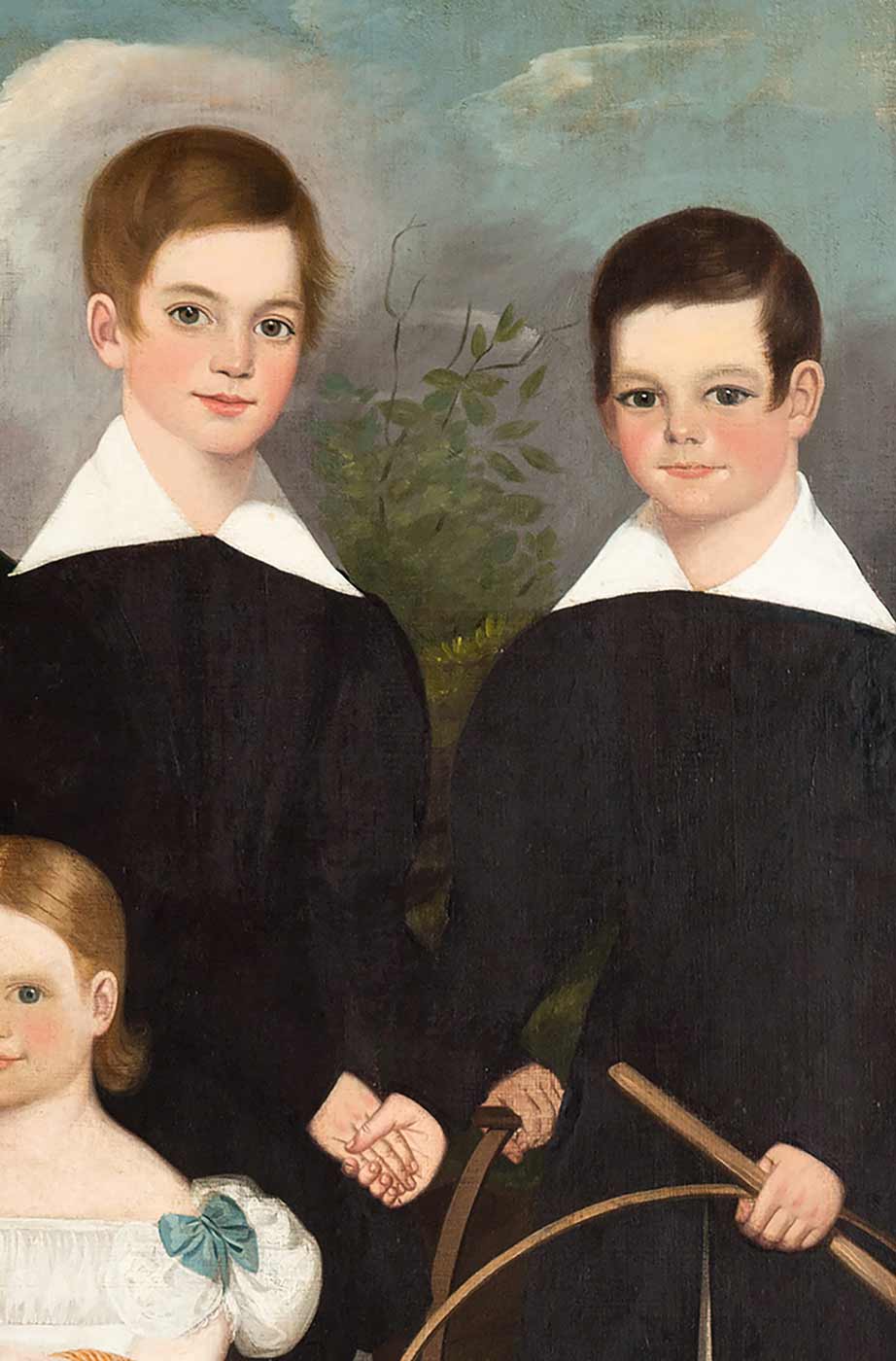 See for yourself
Colonial Williamsburg is the largest living history museum in the world. Witness history brought to life on the charming streets of the colonial capital and explore our newly expanded and updated Art Museums of Colonial Williamsburg, featuring the nation's premier folk art collection, plus the best in British and American fine and decorative arts from 1670–1840. Check out sales and special offers and our Official Colonial Williamsburg Hotels to plan your visit.
Together, with You
We count on you to fulfill our mission that the future may learn from the past. Together, with you, Colonial Williamsburg strives for excellence through nationally recognized preservation of this living museum, world-class educational opportunities and thought provoking civic engagement programming. Make a gift now to support and advance this important work.
Learn More