Good Day! My name is Victoria Lawhon, and I'm a site interpreter. If you're a frequent visitor, we may have met at sites such as the Governor's Palace, the George Wythe House, and Charlton's Coffeehouse.
As a site interpreter, one of my favorite things is answering questions from guests. One of the more frequently asked is "Why are there houses with small signs that say 'Private Residence – Not Open to the Public'? Do people still own houses and actually live here?"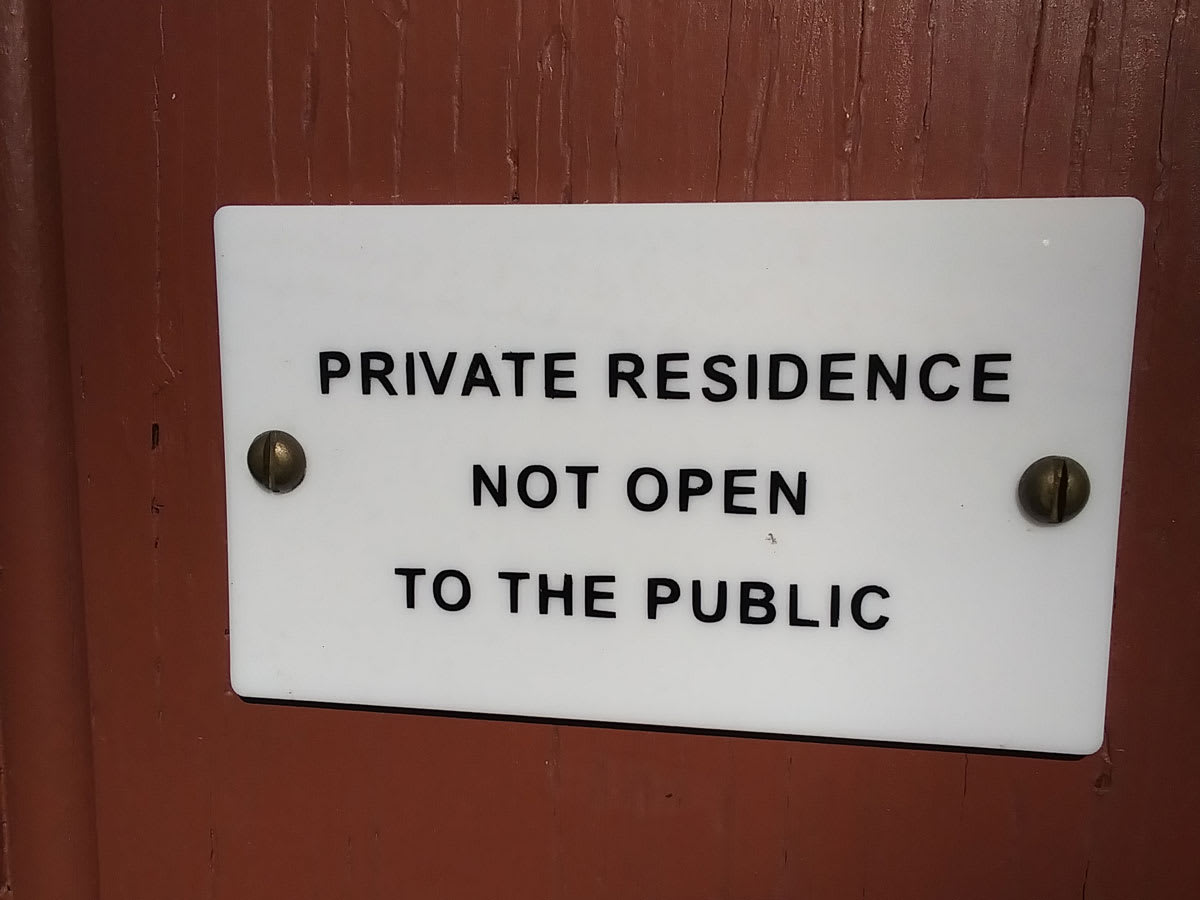 Glad you asked! Those houses and outbuildings are owned by Colonial Williamsburg and are rental properties available to employees and volunteers. I am happy to say that as of October 2018, I rent one of the reconstructed buildings, the Prentis Kitchen. It was always a dream to be able to live in the Historic Area, and is indeed as good as I had imagined, and then some!
The next question is usually "Do you have to live like they did back then?" While I love my job very much, I'm glad to say no. I do have electricity, running water, a bathroom and small kitchen. I even have an air conditioner, ceiling fan and working fireplace. I haven't used the fireplace yet, as I'm ashamed to admit I'm not very good at starting a fire! The interior has 18th-century reproduction doors, hardware, and woodwork. It's perfect for me and my Jack Russell, Danny.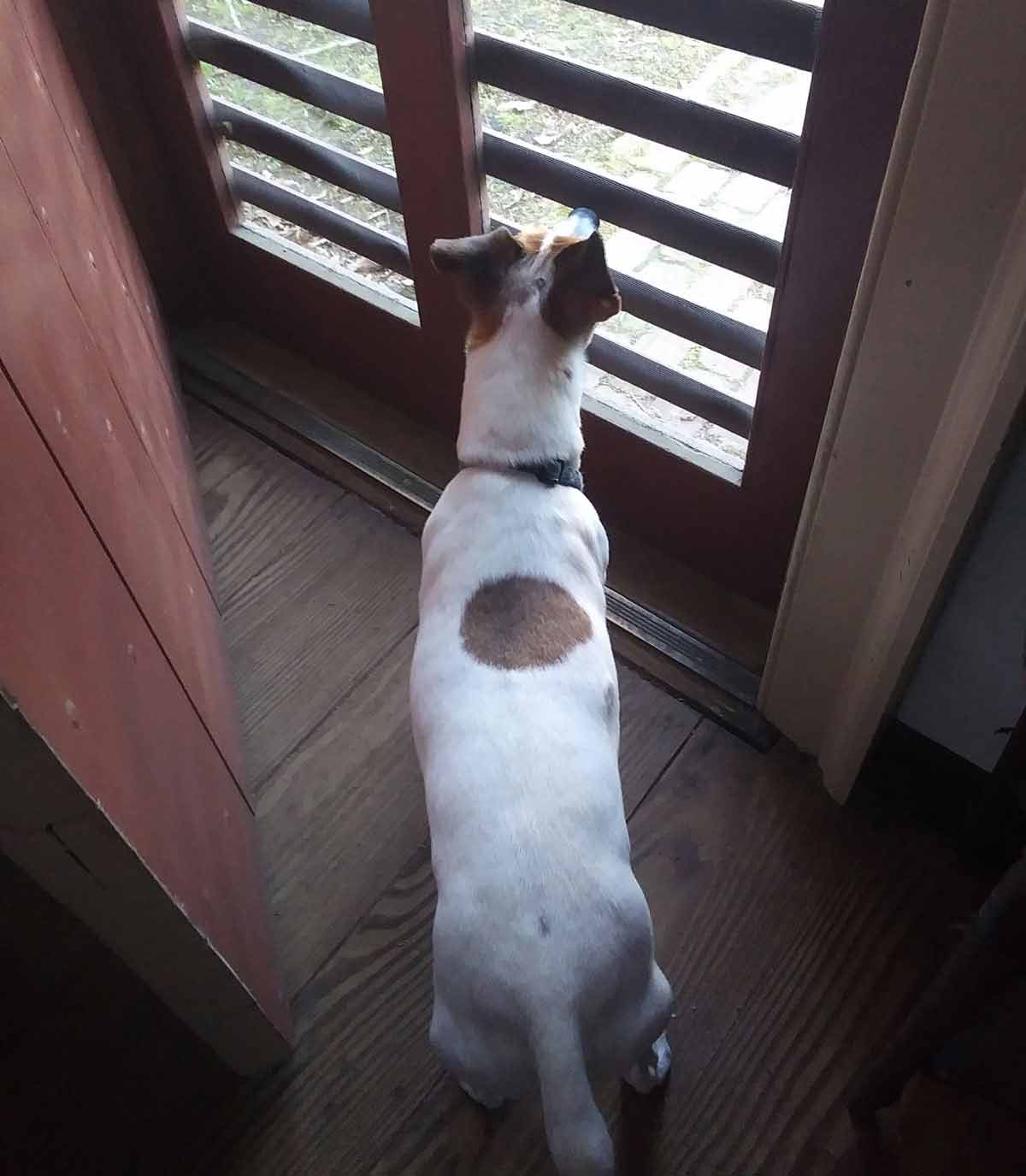 I enjoy all the "perks" of living in the Historic Area: being able to walk to work, having a front row seat, so to speak, for events such as "Drummers Call", Fourth of July fireworks, and Grand Illumination. Other benefits include having a place to park near my house, where the small lot is hidden from view. I have my "wash yard" where I can hang laundry, grow my own plants, or just have a place outside to sit and relax.
As I walk Danny in the mornings, I enjoy the views of the capital city of the largest, wealthiest, and most populous of the 13 colonies – here since 1699. Williamsburg has been continuously lived and worked in for 321 years! First as the capital, then a quiet college town, and now the largest living history museum in the world. It has survived wars, economic downturns, and yes, disease. Now that we are reopened, I'm able to see my beloved sites once again along our walks. Best of all, I'm reunited with my colleagues and get to do what I do best – sharing our nation's history with our wonderful guests, and continuing our mission.


Victoria Lawhon began working for CW in November 2015. First as a tavern hostess, then a school and groups leader, and finally a site interpreter. She is an actor/storyteller in several of our Evening Programs. In her spare time (what's that?) she likes to walk her dog, read, sew, binge watch Star Trek Voyager, The Simpsons, Monty Python and Men in Black.