We're celebrating the re-opening the Art Museums of Colonial Williamsburg by getting dressed up! In Animal Crossing: New Horizons, that is.
We may have all been living in yoga pants and joggers for the last couple of months, but in the 18th century what you wore told the story of who you were.
"18th-century men and women had diverse wardrobes," says Neal Hurst, Associate Curator of Costume and Textiles at Colonial Williamsburg Foundation. "While your station in life played a role in the clothing you owned and wore, uncontrollable things such as weather also helped to decide your fashions."
We've selected several original 18th-century garments from Colonial Williamsburg's collection that you can model for your villagers in Animal Crossing: New Horizons. The next time Label comes to visit be sure to impress her with your new wardrobe!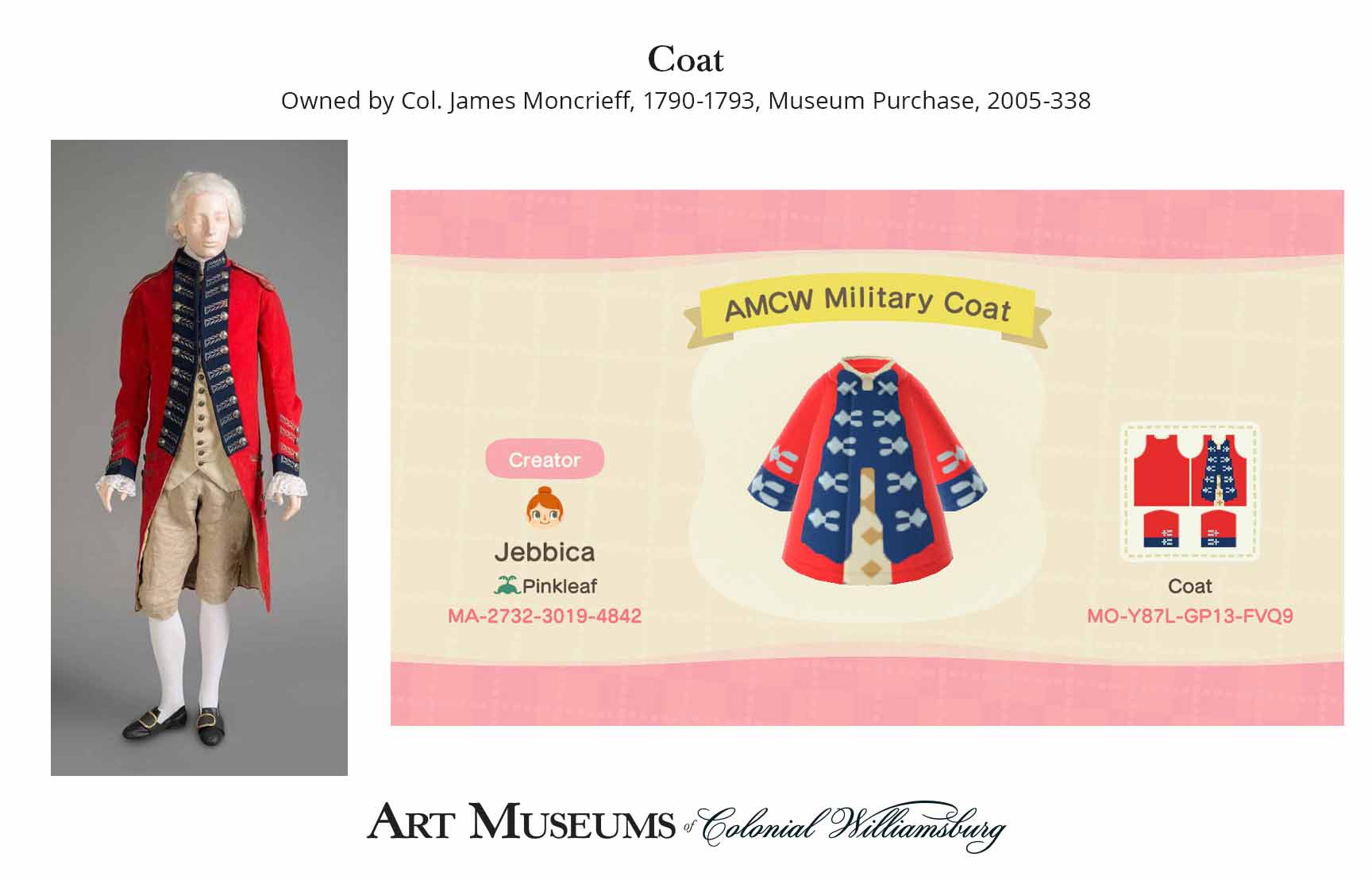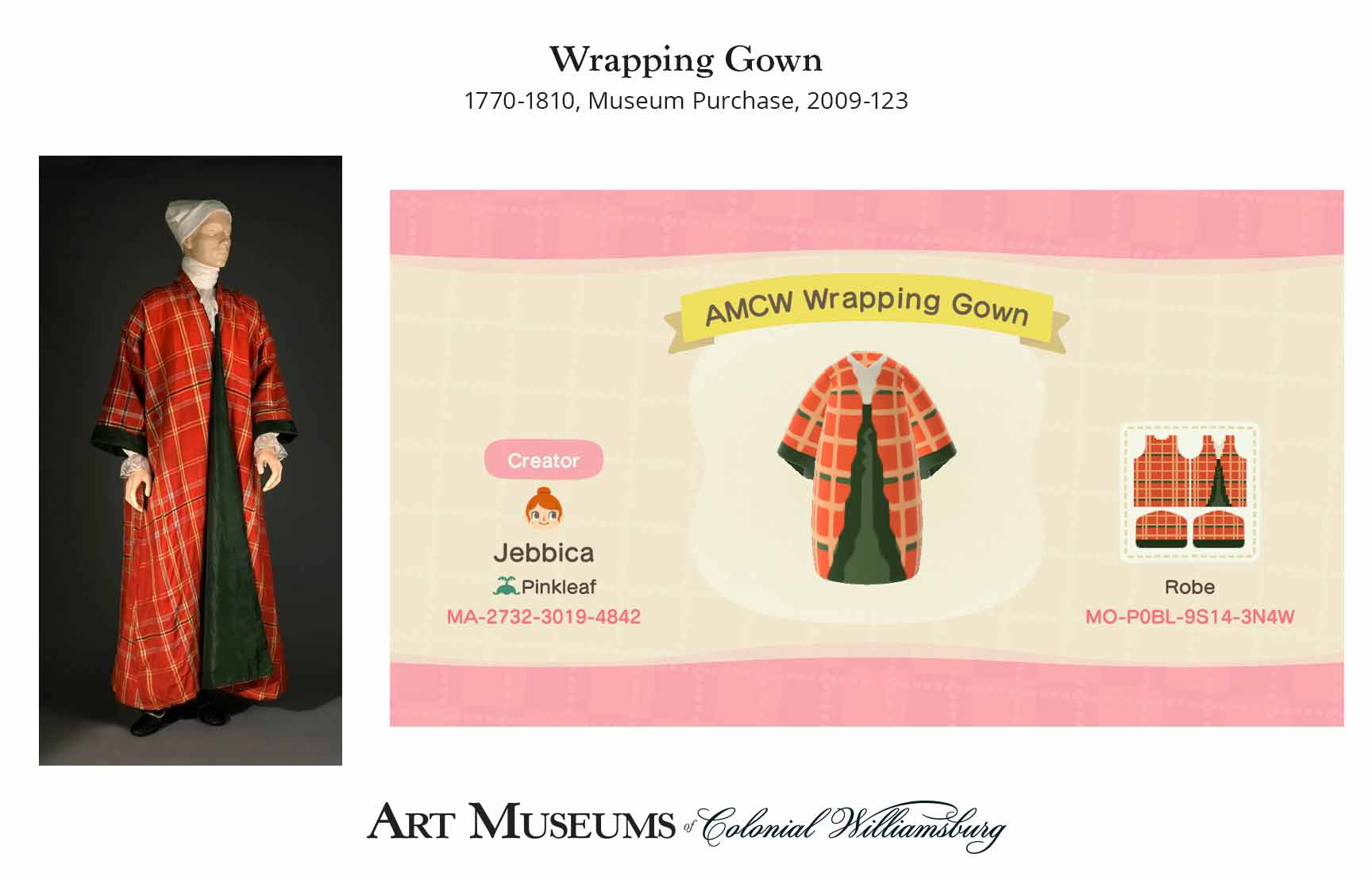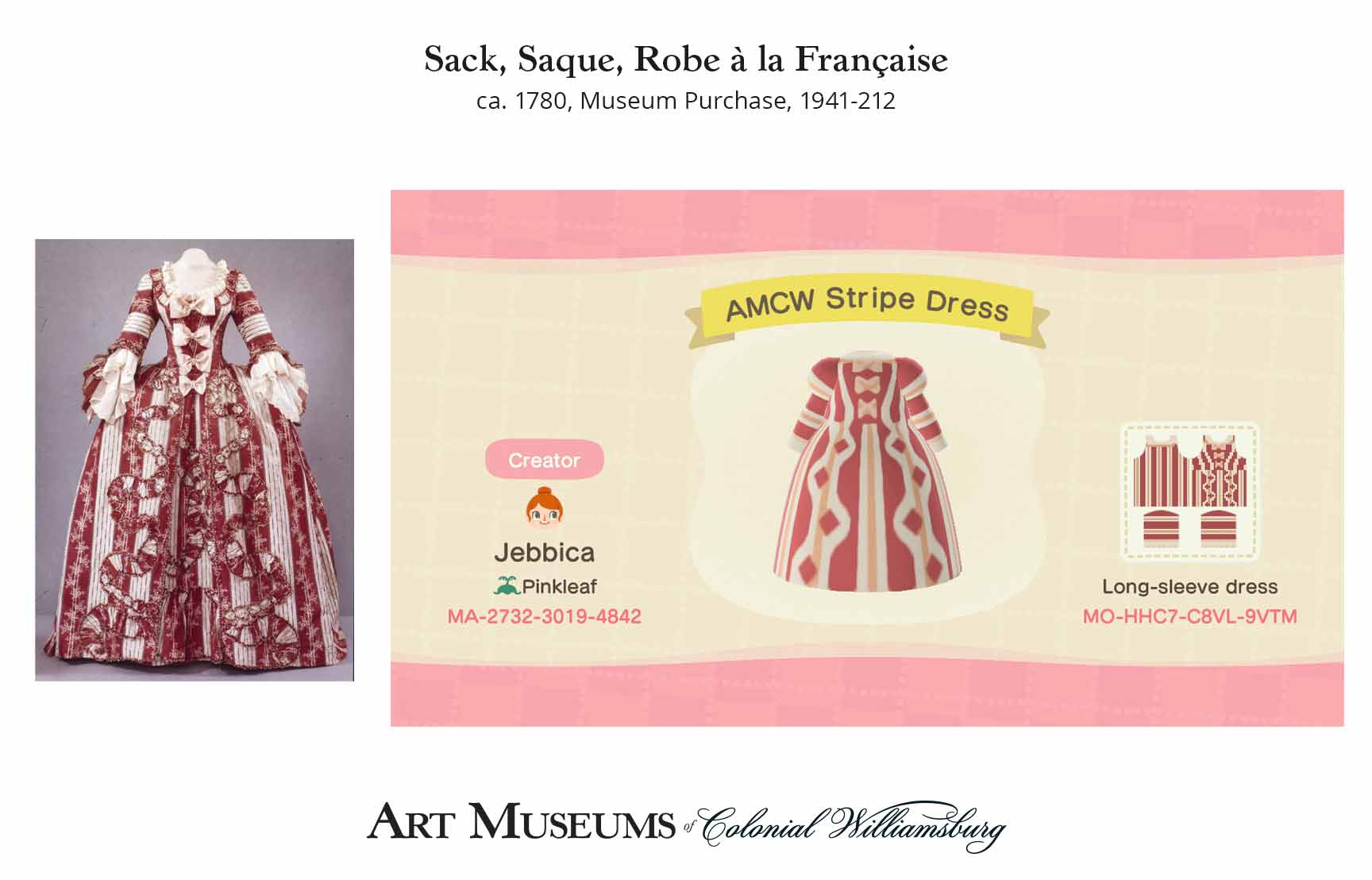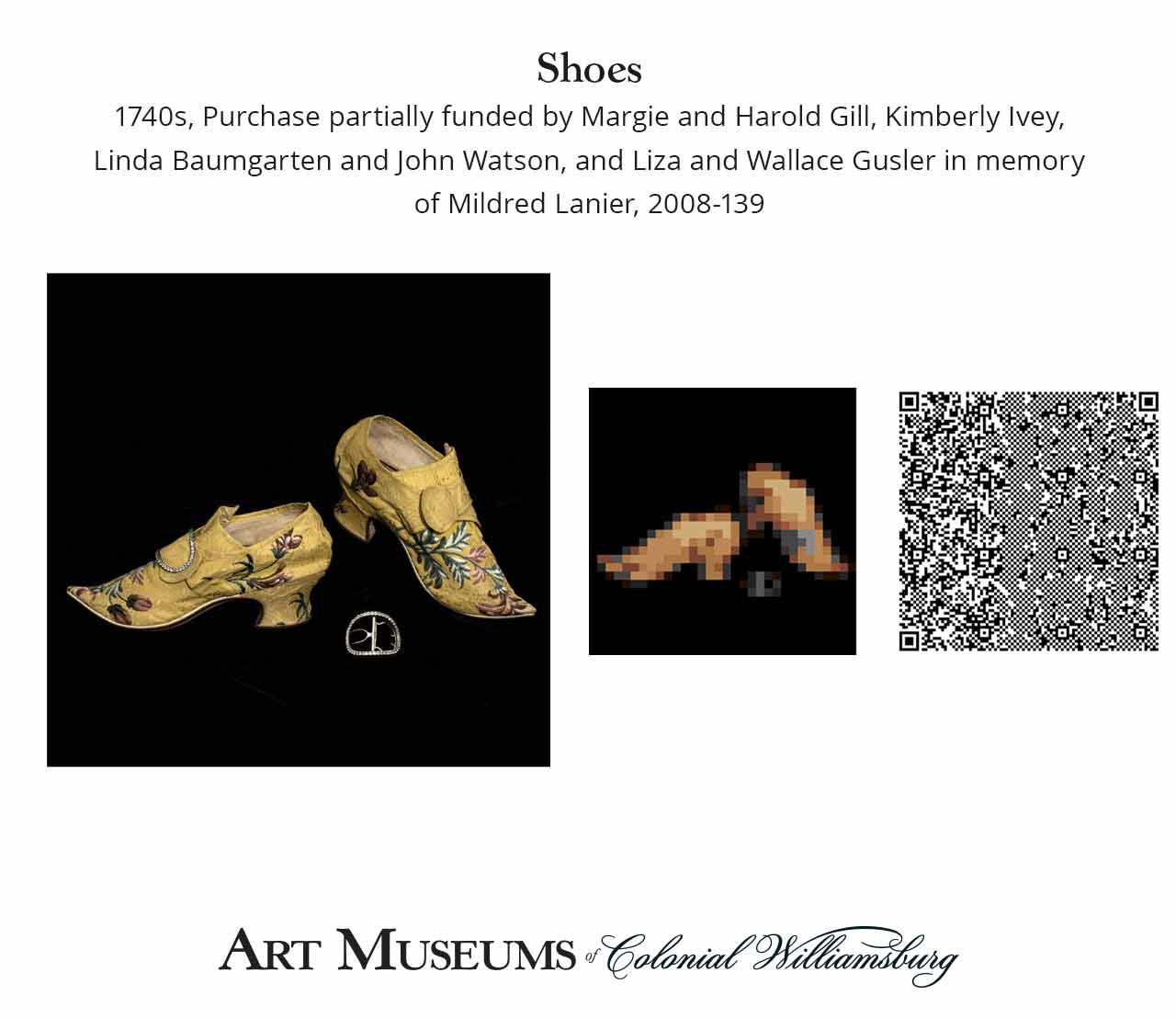 The Colonial Williamsburg Costume Collection encompasses over 1,500 garments and accessories for men, women, and children from about 1600 to 1840. The collection includes everything from elaborate court wear to plain everyday clothing. An extensive assemblage of costume accessories comprises hats, shoes, stockings, handkerchiefs, aprons, gloves, and pocketbooks are also included in the collection. Explore more of the collection here.



Valerie Eppolito is the Senior Exhibits Graphic Designer at the Art Museums of Colonial Williamsburg. After studying archaeology and museum studies, she moved back to her hometown Buffalo, New York. Go Bills! Tired of the winters and looking for a new challenge, she moved to Williamsburg, Virginia, where she can often be found playing with her dog and listening to a podcast.
Jessica Fisher is the Associate Exhibits Graphic Designer working at the Art Museums of Colonial Williamsburg. Originally studying illustration in college, she incorporates her love for drawing into her graphic design projects. When not designing, you can catch her playing a video game or diving into a new DIY project.