Since the early days of the Restoration, horse-driven carriages were a very visible part of the street scene at Colonial Williamsburg, guided by the skill and expertise of Black coachmen. Not merely talented drivers, these men were also high-profile ambassadors, charged with bringing back to life the bygone days of this Capital city and its community. Black coachmen and the carriage tours they provided of the restored area created an unparalleled opportunity for 20th-century visitors who came to Williamsburg to experience 18th-century life and provided an incomparable visual for onlookers of the colonial past. Costumed coachmen were highly knowledgeable and visible hosts and tour guides, providing millions of guests with enduring memories of their visit.
In the 18th century, the enslaved forebears of these coachmen transported founding fathers and the gentry class who frequented the city and could afford to own such a grand vehicle as a sociable carriage. A sociable is an open four-wheel carriage with two double seats that face each other. Driven by a coachman on a box seat in front of the passengers, a sociable is pulled by either a single horse or pair of horses and features folding hoods that when deployed can protect passengers in both seats from the elements. A ride in a sociable carriage gave the gentry an opportunity to showcase their wealth and provided an optimal view of the city. In turn, it gave the inhabitants of the city an optimal view of these elite – carriages served both to be impressed by and to impress. But the carriages by themselves did not complete the visual. By adding striking looking horses and smartly attired enslaved coachmen and footmen, the gentry demonstrated their wealth and power through a superior visual experience.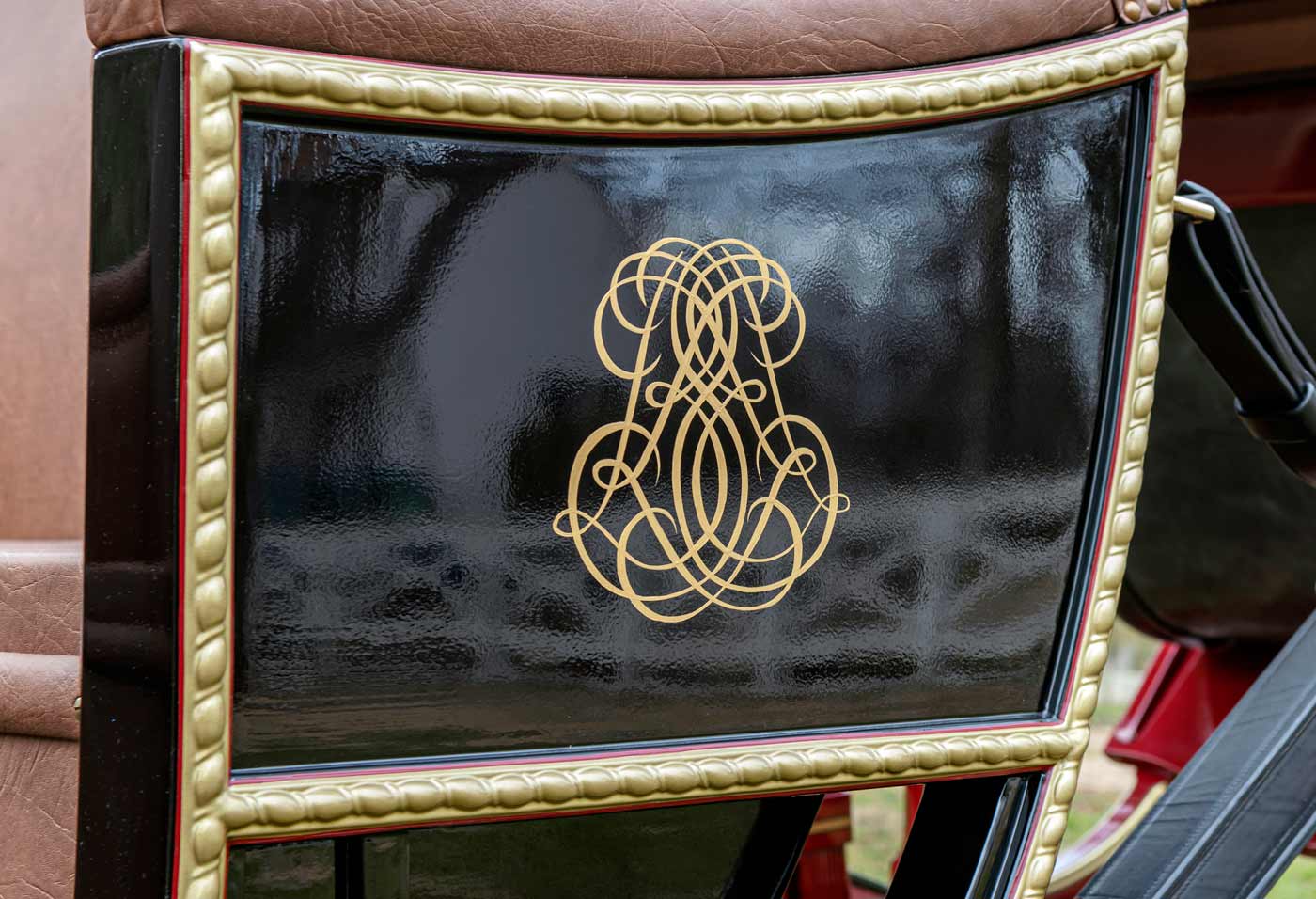 Colonial Williamsburg's 20th-century Black coachmen were often members of local descendant families who have given generations of their labor to the Foundation. They were masters of multiple areas of knowledge and expertise and until now have rarely been acknowledged for the immeasurable impact that they have had on Colonial Williamsburg's past, present, and future. Black coachmen had an outsized role in popularizing carriage and oxen rides as an interpretive experience for millions of visitors to the Historic Area. These men conveyed countless visiting dignitaries, great men of government, and even royalty around the restored city, skillfully handling important guests and valuable cargo on busy city streets. They were also veterinarians who cared for and healed rare breed horses while also training them to respond to the slightest touch of the pull on the reins. These men who had rhythm and quiet fingers, who whistled and often sang to the horses themselves. These men with the ability to drive four in hand, six in hand, postilion and long set, while dressed in fine livery represented the history they brought to life with courage, style, and excellence. They had the wherewithal to sit tall and erect on the box seat, realizing they were a modern image of those who served in the same positions in years past, not by choice but as someone's chattel property.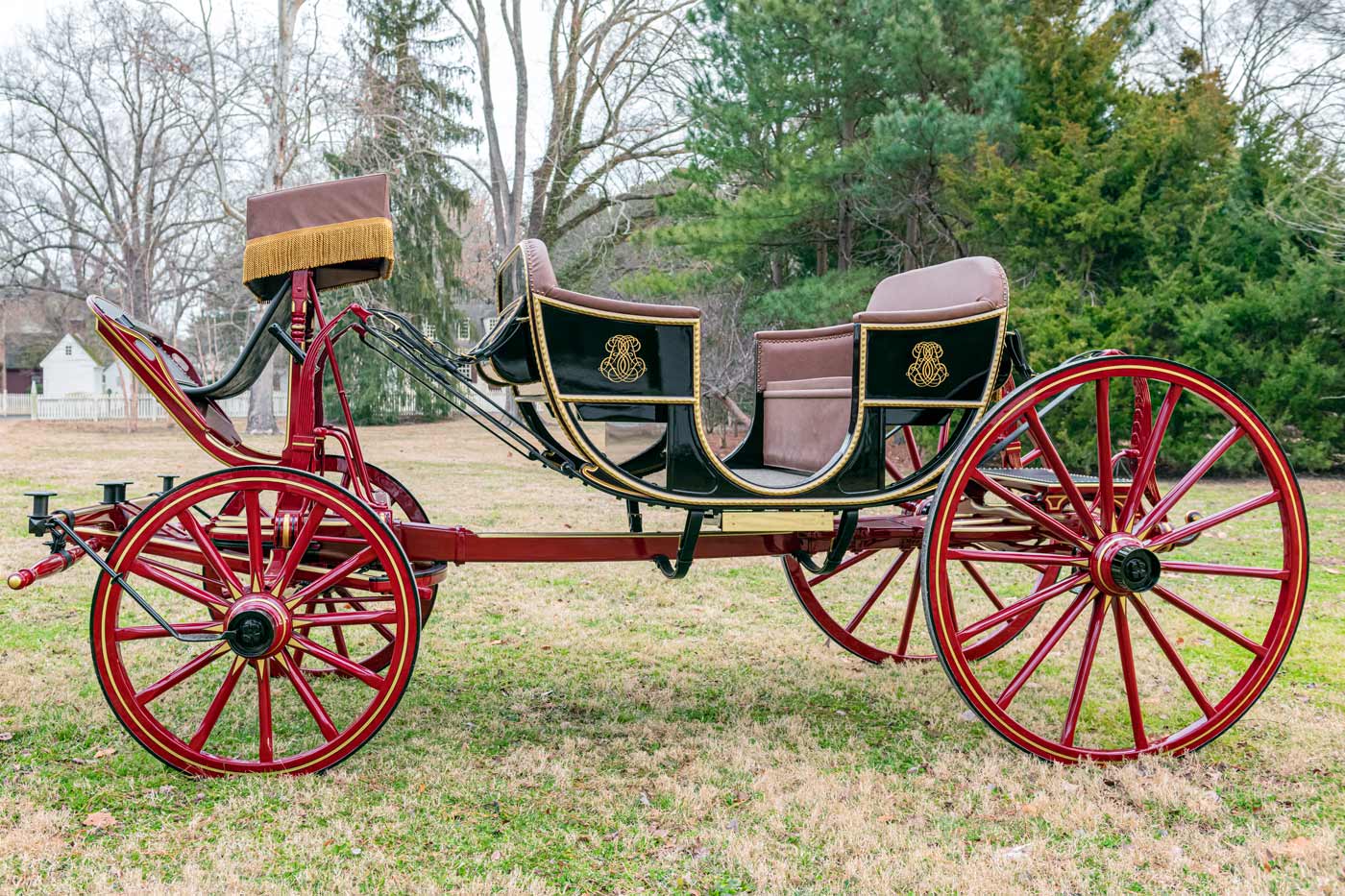 At long last, with the building and naming of this new carriage, Colonial Williamsburg honors the essential contributions of these Black coachmen. The Spraggins sociable has been intentionally created to honor the legacy and life of Mr. Benjamin Lewis Spraggins, Sr., who was one of the most well-known coachmen at Colonial Williamsburg for 19 years. But the carriage further represents an expression of appreciation and recognition for the contributions of the many other skilled carriage drivers, coachman, groomsmen, and oxen drivers, who gave so much of themselves to Colonial Williamsburg, its visitors, and the community. It gives thanks and appreciation to these men, their families, and the communities that loved them. These men illuminated the town and community with their personalities, smiles, immeasurable skills, and most of all their humanity. They extended a welcome to one and all.
Meet the black coachmen of Colonial Williamsburg
Benjamin Lewis Spraggins, Sr.
Willie Meekins
John Wesley Shepperd, Sr.
Willie Lee Fitts
Joseph Louis Jones
Willie Stringfield
Harmon Washington Jr.
James Woodfield Sampson
Junious Winder Bartlett
Kaley Dover Edwards
Charles "Charlie" Preston Jackson
Watch the Carriage Dedication
About the Author
Janice Canaday was born and raised in Williamsburg, Virginia. She is the mother of six grown children and grandmother of seven. She has been employed at The Colonial Williamsburg Foundation for over 20 years. Currently she serves as a historic area supervisor for the Peyton Randolph House. Before becoming supervisor, she has served in the capacity of a museum educator and interpreter. She has worked with the Teachers Institute at Colonial Williamsburg. She also participates in teaching history about the African American community that existed in the 18th and 19th century in Williamsburg by using music and storytelling.
In her spare time, she enjoys reading and baking. She is the owner of "Rhythms In The Kitchen," where she makes and sells flavored breads and her mother's homemade yeast rolls that won first place in the Virginia folk festival in 2007 at the Smithsonian Museum in Washington, D.C. Janice serves as a member of the racial reconciliation committee with the Historic Bruton Parish Church and is a member and trustee of the historic First Baptist Church of Williamsburg, Virginia.
Colonial Williamsburg is the largest living history museum in the world. Witness history brought to life on the charming streets of the colonial capital and explore our newly expanded and updated Art Museums of Colonial Williamsburg, featuring the nation's premier folk art collection, plus the best in British and American fine and decorative arts from 1670–1840. Check out sales and special offers and our Official Colonial Williamsburg Hotels to plan your visit.
Together, with You
We count on you to fulfill our mission that the future may learn from the past. Together, with you, Colonial Williamsburg strives for excellence through nationally recognized preservation of this living museum, world-class educational opportunities and thought provoking civic engagement programming. Make a gift now to support and advance this important work.