For clarity and consistency, The Colonial Williamsburg Foundation has been using the term American Indian since the establishment of the American Indian Initiative program in 2003. The term refers to the peoples of the North American continent and their descendants, who have lived here since before the European settlement began in 1492. It has also become the de facto term to describe not only people, but also the programming and subject matter related to American Indian culture. There are many reasons for this, not least that there was often confusion when people used multiple different terms, ones that have been used in the past. Misunderstanding was often intensified when guests were unsure about what was or was not an appropriate term to use. This lack of certainty has occasionally been a barrier for our guests and staff in engaging appropriately with American Indian subject matter – hence the desire to establish a more specific and widely accepted term when the American Indian Initiative was created.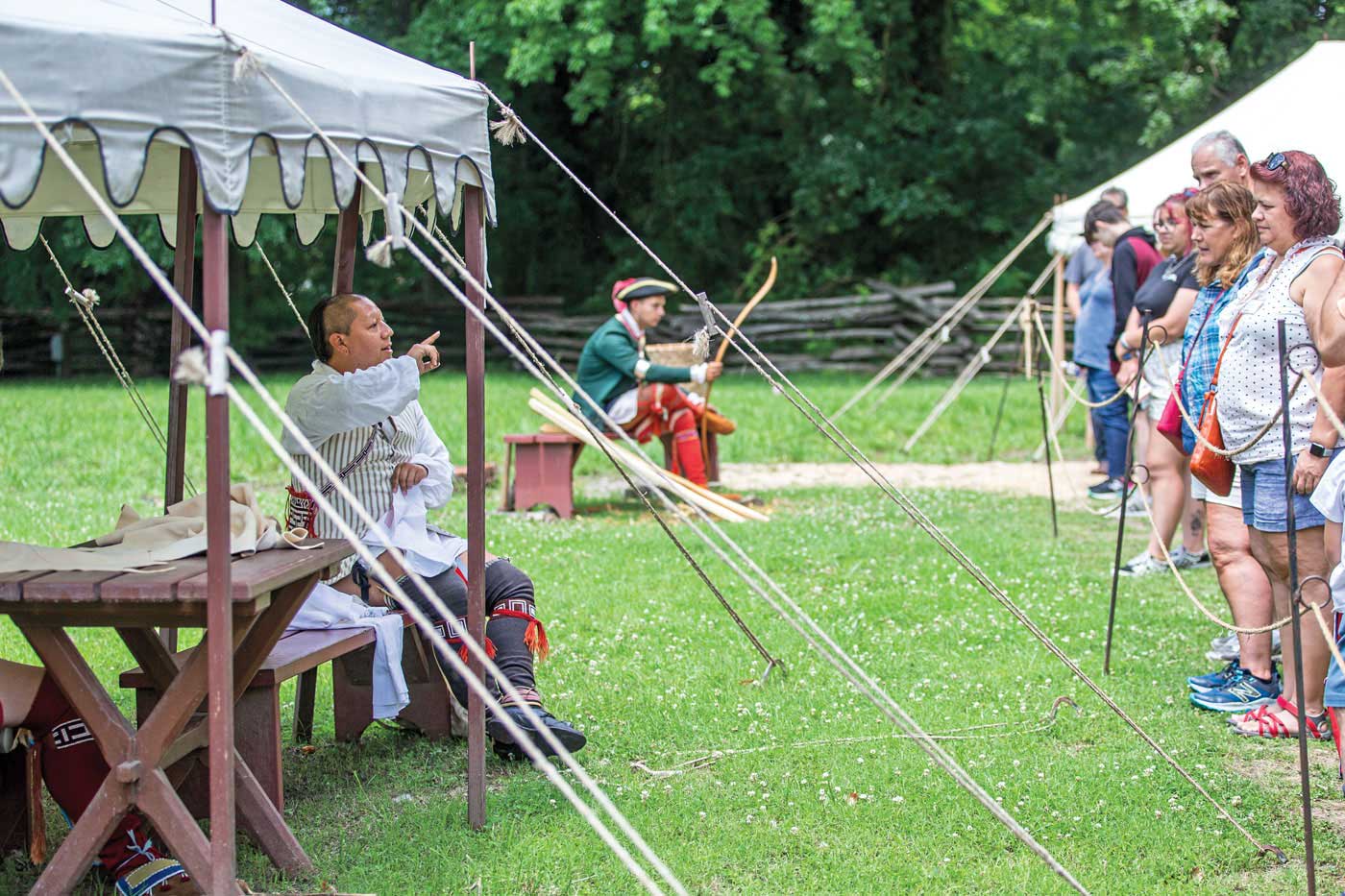 This simplification of language masks a very complex situation. American Indian identity is often significantly connected to, and formed from, close associations with place, environment, and ancestors. American Indian culture is dynamic and has changed much over time, and this was often significantly affected by contact with European peoples. Its peoples should be seen both as individuals and as tribal members. While it is recognized that the term American Indian is not a self-applied descriptor, it is now the accepted term used by the United States Government, and by the National Museum of the American Indian. Commonly, American Indians have as many different terms for themselves as there are tribes. The National Congress of American Indians (NCAI) states that there are "574 federally recognized Indian Nations (variously called tribes, nations, bands, pueblos, communities and native villages) in the United States. Approximately 229 of these ethnically, culturally and linguistically diverse nations are located in Alaska; the other federally recognized tribes are located in 35 other states."
So, where do the words American Indian fit in with the development of history on the North American continent? The term Indian is an import from European languages, originating in North America in the 15th century. It is commonly understood that when Christopher Columbus set off west from Europe, he was attempting to land in India, on the Asian continent. Consequently, when Columbus landed in the Caribbean, he assumed it was "…Islands of India beyond the Ganges". Hence, Columbus and the Portuguese colonists called the indigenous inhabitants "indeos" – the Portuguese for what we call in English "Indians." It was the term that was to remain in use in western culture to the present.
The term America is thought to be associated with the explorer and map-maker Amerigo Vespucci. Shortly after Columbus's landing in 1507, the German cartographer Martin Waldseemüller created a map of land of the American continent. He applied the Latin name of the Italian explorer Amerigo Vespucci "America" to the land illustrated on the map. Thereafter it gradually became common to call the people and places of North American continent American.
We should also consider the origins of some of the other English words that are commonly used to describe the people of North America. Native and indigenous are terms that specifically apply to people born in a place, but this does not necessarily describe the first people from a place. For instance, you can be a native of Williamsburg, born here, but that does not make you a Powhatan Indian (the American Indian people who lived in this vicinity prior to European settlement). Similarly, the term aboriginal, most familiar from its use for the first people in Australia, literally refers only to initial inhabitants of a place. These terms are generally applied to peoples in a place to contrast them with incoming peoples, such as the European settlers arriving in Virginia. In using these terms, it is important to understand their origins and implications, and while they are generally acceptable, American Indian people would really prefer to be called by the name of their specific tribal affiliation.
When you visit Colonial Williamsburg's Historic Area, you will have an opportunity to speak with people of American Indian heritage. Our American Indian interpreters represent the nations that came to Williamsburg regularly in the 18th century to discuss matters of trade, warfare, and diplomacy. You can also explore with them the diverse cultures of American Indians striving to preserve their traditional way of life and learn about the roles they played in creating a new country, as well as maintaining it today. Be sure to visit our American Indian encampment, watch our programming, and don't hesitate to speak to our interpreters. It is okay if you get some things wrong, sometimes that's the best way to learn!
Dr. Peter Inker is the Director of the Historical Research and Digital History Department. He is passionate about the past and living history museums. Originally from Wales, UK, he now lives permanently in Virginia.
Colonial Williamsburg is the largest living history museum in the world. Witness history brought to life on the charming streets of the colonial capital and explore our newly expanded and updated Art Museums of Colonial Williamsburg, featuring the nation's premier folk art collection, plus the best in British and American fine and decorative arts from 1670–1840. Check out sales and special offers and our Official Colonial Williamsburg Hotels to plan your visit.
Together, with You
We count on you to fulfill our mission that the future may learn from the past. Together, with you, Colonial Williamsburg strives for excellence through nationally recognized preservation of this living museum, world-class educational opportunities and thought provoking civic engagement programming. Make a gift now to support and advance this important work.
Learn More