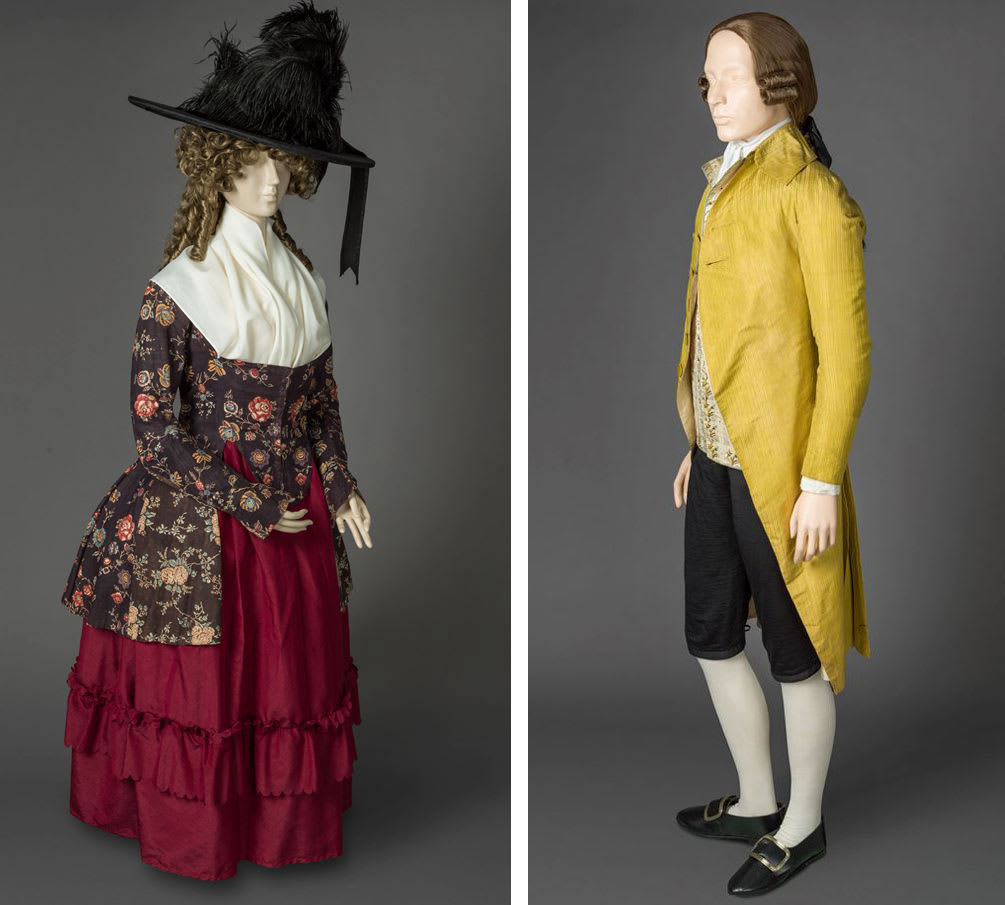 This Symposium celebrates the connections between collections of historic clothing, their collectors and the studies made possible through the preservation and care of dress and related artifacts.
Throughout the symposium, we will be celebrating:
The opening of the Mary Turner and Clinton R. Gilliland Gallery at the Art Museums of Colonial Williamsburg and the inaugural exhibit, Elegance, Taste & Style: The Mary D. Doering Fashion Collection (winter 2023)
90 years of historical dress and costumed interpretation at Colonial Williamsburg (1934)
70 years of the Margaret Hunter Shop, which was the first curated exhibit of clothing and accessories at Colonial Williamsburg (1954)
And 40 years of mantua-making in the Dept. of Historic Trades (1984)
Click Here to learn more.
Call for Juried Papers
Deadline: October 15, 2023
*Please note that when we refer to historical dress it is inclusive of the entire ensemble (i.e., clothing, shoes, jewelry, etc...)
Possible avenues of explorations include, but are not limited to:
Stories of collectors and their journeys in building their collections
Curators as collectors for institutions
How collections of historical dress are used as resources for learning
Objects studied and discoveries made through the interaction between scholars and collections
The 21st century re-imagining of collections through technology
Study resulting in making and insight gained through wearing a copy of an original piece
Making reproductions as a form of preservation
Today's challenges in representing historical dress in public and private collections (including but not limited to African American, Native American, size, gender diversity, etc.)
Inter-disciplinary collaborations enabling new insights
Relevance of historical dress collections in today's world
Diversity of dress
Creating spaces for exhibition, interpretation, and enjoyment of historical clothing
*Preference may be given to papers focusing on pre-1840s dress
Abstract Submission Format for a 20-minute Presentation
500 word abstract. 1 image allowed, must have permission to publish
Please format using 12-point Times New Roman font.
Double-spaced with single-spaced footnotes and bibliography in the Chicago style.
Short biography and image of speaker that may be included in the printed or online program.
Abstracts should be in docx. form
To Submit
Send to nhurst@cwf.org no later than October 15, 2023:

Include "2024 Historic Dress Symposium Abstract" in the subject of your email

Accepted papers will be contacted no later than January 15, 2024
Accepted presenters will receive complimentary registration for the conference (additional workshops, dinners etc. and travel accommodations not included).
WANT TO LEARN MORE ABOUT ANY OF OUR UPCOMING CONFERENCES?
Sign up to keep informed about new offerings, registration windows, and more.