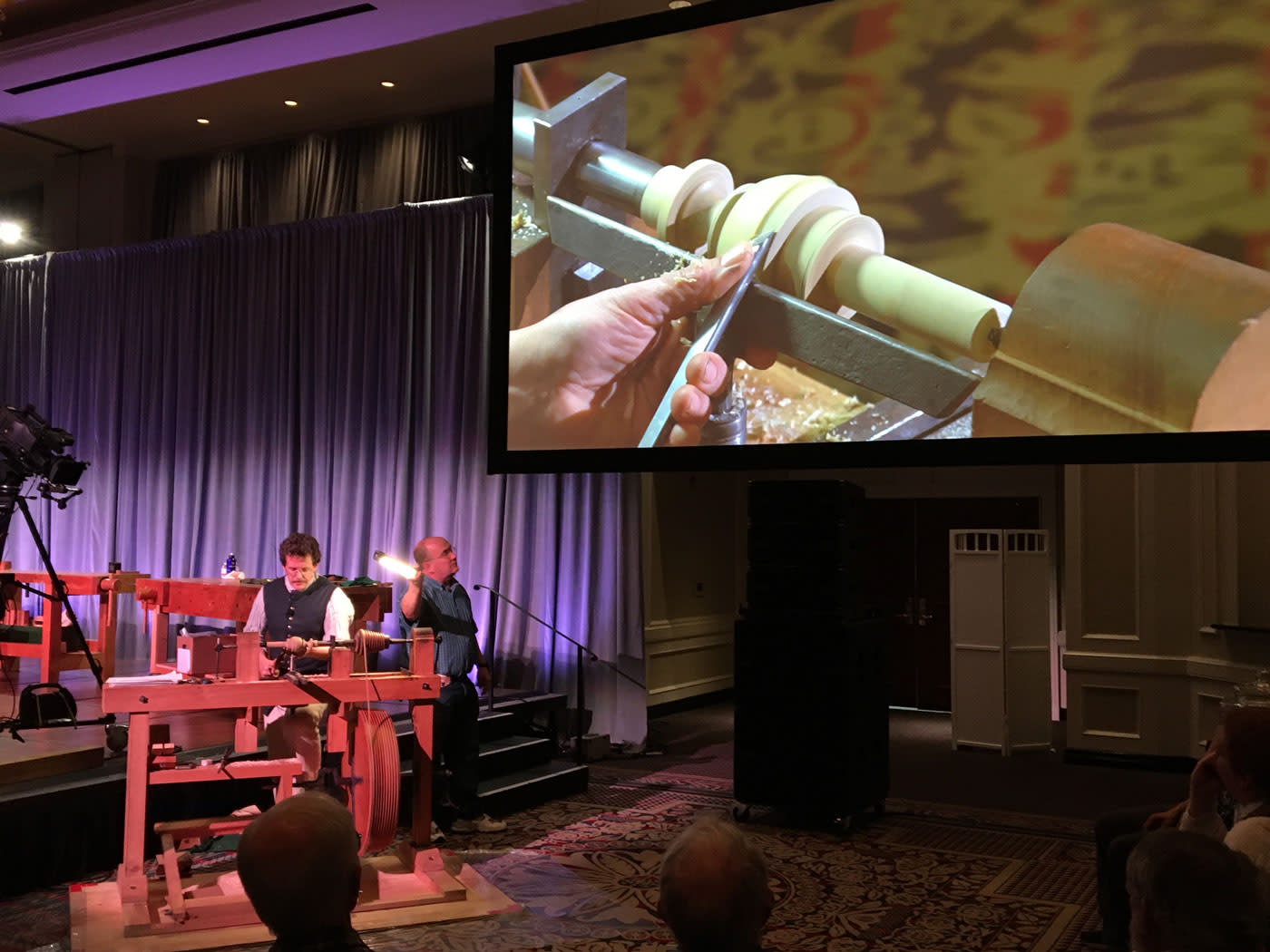 For over twenty years Colonial Williamsburg's Working Wood in the 18th Century has brought together woodworkers and scholars from around the country for three and a half days of craft demonstrations, lectures and fellowship. With a focus on period furniture, architectural woodwork, and allied trades, the conference is a must-see event for professional and amateur woodworkers alike. Attendees have the opportunity to learn and interact with presenters, including craftspeople and scholars from Colonial Williamsburg and other renowned professionals in the field. Expert camera work and large, high resolution screens give conference goers a close-up view of the action during demonstrations. The conference also features ample time to talk shop with fellow woodworkers at breakfast, during breaks, and at our annual banquet. A tool swap, several pre-conference workshops, and behind the scenes tours round out the experience. All of this unfolds within the inspiring atmosphere of Virginia's recreated Colonial Capital and the Art Museums of Colonial Williamsburg.                

Check back here for more information about The 23rd Annual Working Wood in the 18th Century Conference.
WANT TO LEARN MORE ABOUT ANY OF OUR UPCOMING CONFERENCES?
Sign up to keep informed about new offerings, registration windows, and more.