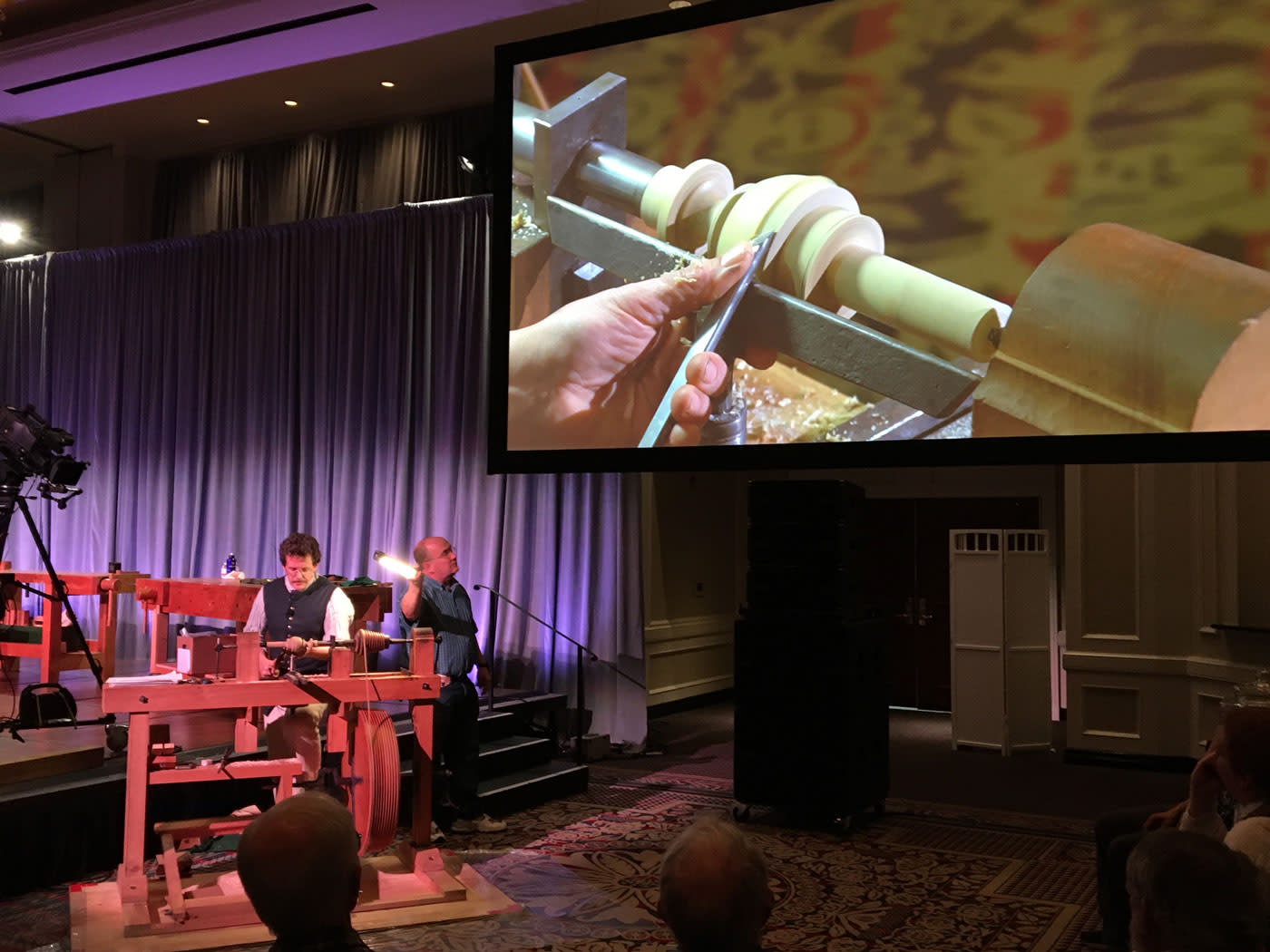 Back to Work: Functional Furniture for Home and Shop
January 14-17, 2021
"Back to work!" Whether you are back in your regular workplace, or working from home, we all know this sentiment well. Work, in the 18th century, took many forms from gentry avocations to the daily vocations and labors of most people regardless of race, gender or age. At this year's conference, we invite you to join us virtually as we explore furnishings, fixtures, and tools designed for work at home and in the shop. Catch livestreamed and on-demand lectures and demonstrations, interact virtually with speakers and other attendees, and enjoy exclusive looks at furniture and places rarely explored by the public, all from the comfort of your own home—or shop!
Christopher Schwarz, renowned woodworker, author, and founder of Lost Art Press, joins us to explore period work holding techniques drawn from years of research into historical workbenches. He will also demonstrate techniques used for building the staked seating furniture that is nearly ubiquitous in images of early work environments. From out of the shop and into the home, Bob Van Dyke (woodworker, teacher, and founder of the Connecticut Valley School of Woodworking) will guide attendees through the construction and decoration of a Federal era lady's work table for needlecrafts. Colonial Williamsburg's master cabinetmaker, Bill Pavlak, demonstrates a mahogany writing table with a ratcheting top and a drawer that includes its own ratcheting writing surface - the perfect piece for writing, reading, and drawing. Apprentice cabinetmakers John Peeler and Jeremy Tritchler will straddle the line of fine furniture and workaday utility with an intricate mahogany apothecary's chest from the London shop of Philip Bell.
Meanwhile, back in the shop... Brian Weldy, journeyman-supervisor joiner, demonstrates the construction and use of a treadle lathe based on numerous period illustrations and surviving examples. Apprentice joiners Amanda Doggett, Scott Krogh, and Peter Hudson explore a handful of shop-made woodworking tools and fixtures. As to the people working within these long-ago shops, the significant presence and role of skilled black craftspeople (enslaved and free) has often been left out of the literature. Carpenters Ayinde Martin and Harold Caldwell along with coachman Adam Canaday will lead a panel discussion on black tradespeople from the past, how we can learn about them, and how we can interpret their stories today.
Architectural historian Jeffrey Klee will tie these disparate subjects together in an opening keynote that explores how we can understand work in the 18th century from the design, use, and evolution of buildings from within the Historic Area and beyond. In this same spirit, master carpenter Garland Wood and orientation supervisor Janice Canaday will look at the Randolph House Kitchen from the perspective of the enslaved carpenters who would have participated in its construction and the enslaved people who worked and lived within its walls.


Should you have questions regarding our Educational Conferences, Forums & Symposiums, please give us a call at 1-800-603-0948, or send us an email at educationalconferences@cwf.org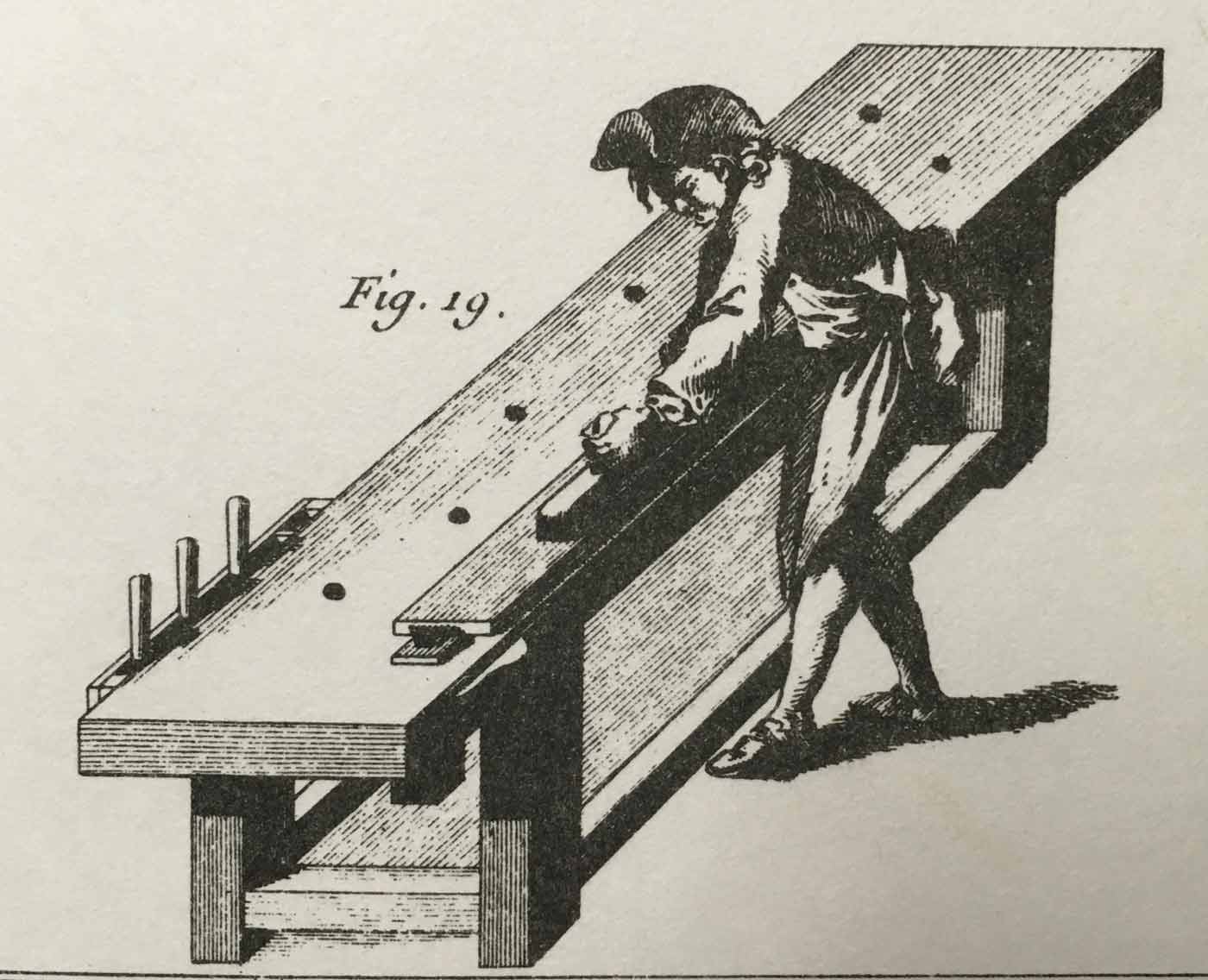 WANT TO LEARN MORE ABOUT ANY OF OUR UPCOMING CONFERENCES?
Sign up to keep informed about new offerings, registration windows, and more.