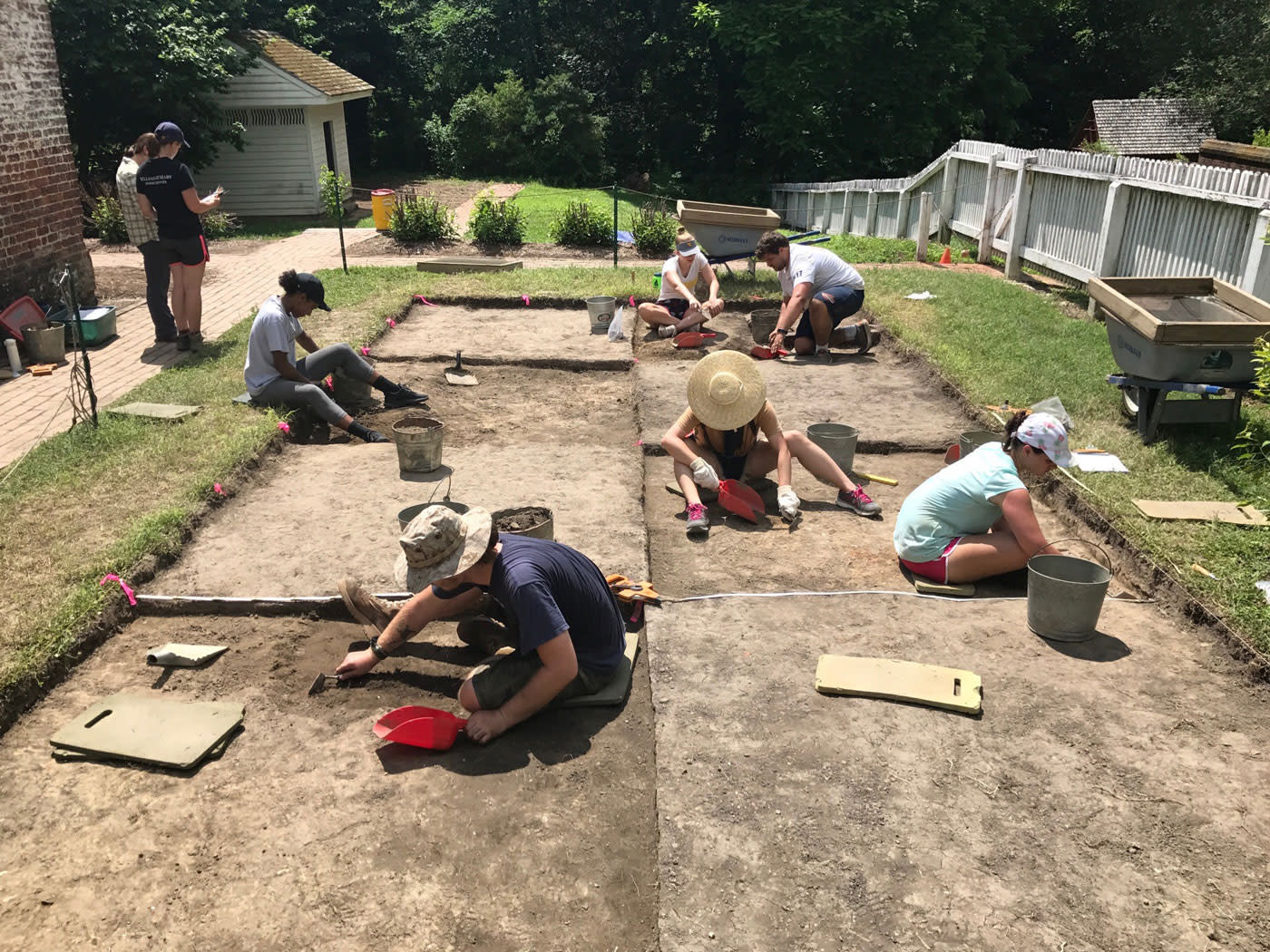 Colonial Williamsburg Public Archaeology Institute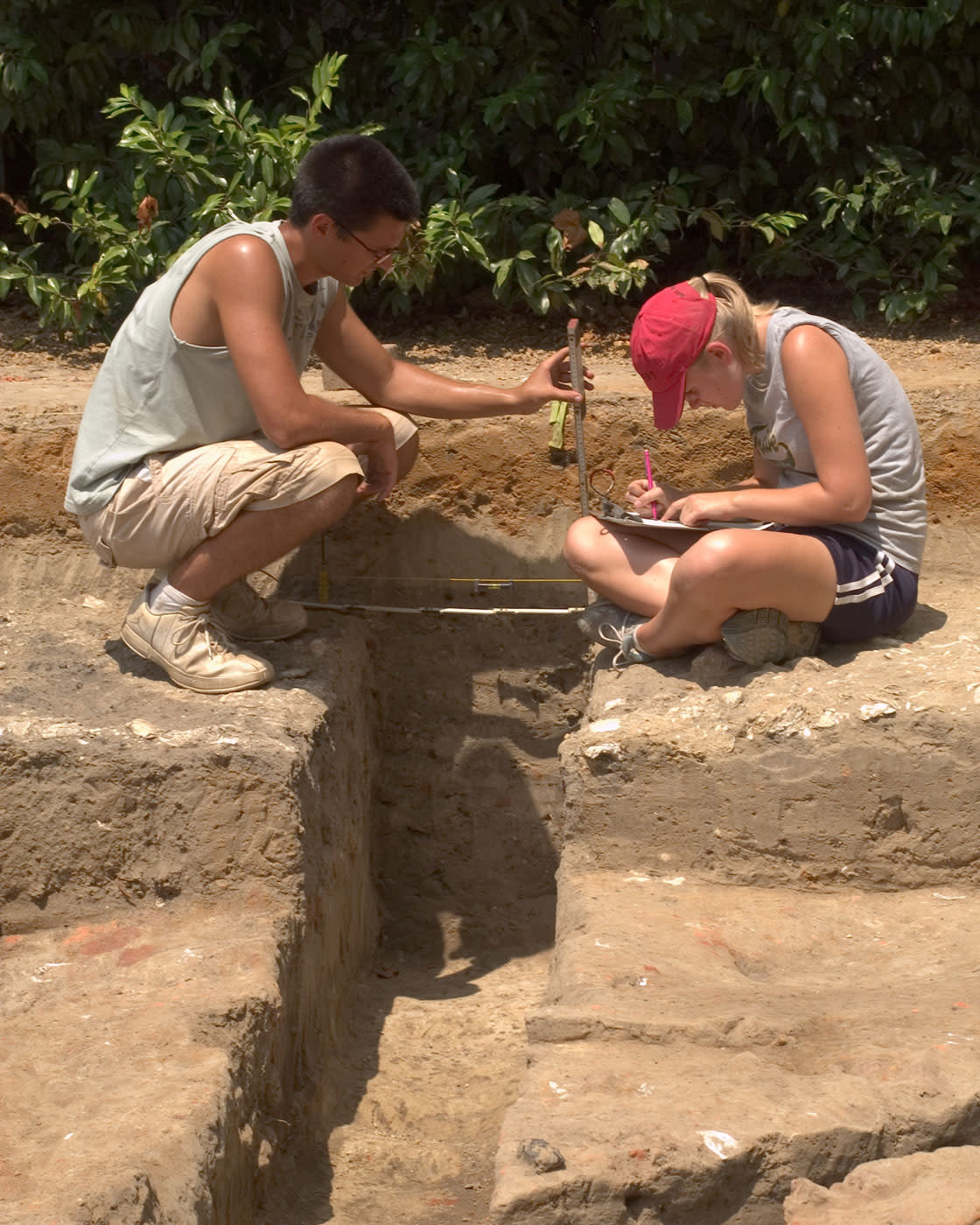 Program Overview
The Colonial Williamsburg Department of Archaeology introduces the Public Archaeology Institute (PAI). This unique program invites students, entering grades 9-12, to work alongside archaeologists in the field and explore the connections between documentary and archeological evidence, and how they work together to convey a unified interpretation in a public history setting.
In each session of the PAI, students will receive approximately six hours of "class time," during which a history of Custis Square and Williamsburg's Public Hospital will be examined along various artifacts types, including ceramics, architectural materials, faunal remains, and small finds. Students will spend the remainder of the week practicing archaeological field methods, site recording, and interpretation of findings through hands-on field work and speaking with visitors. The week will conclude in a site tour showcase, in which each student will guide one archaeological site tour for visitors, family members, and friends. Each 30-minute tour will discuss the site's history, project objectives, and observations made in the field. Certificates and PAI t-shirts will be awarded upon successful completion of PAI learning objectives.
The 2020 Public Archaeology Institute has been cancelled.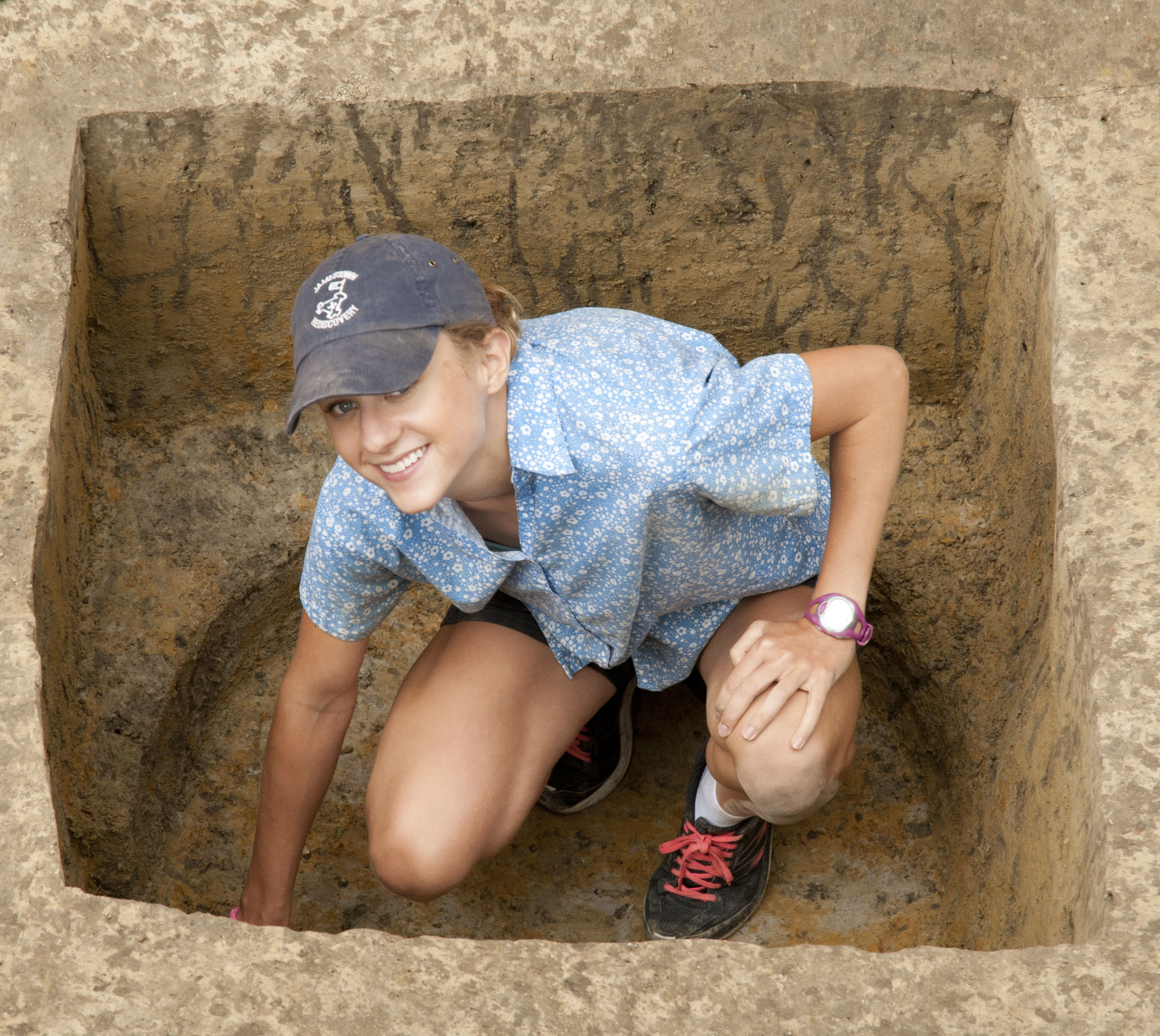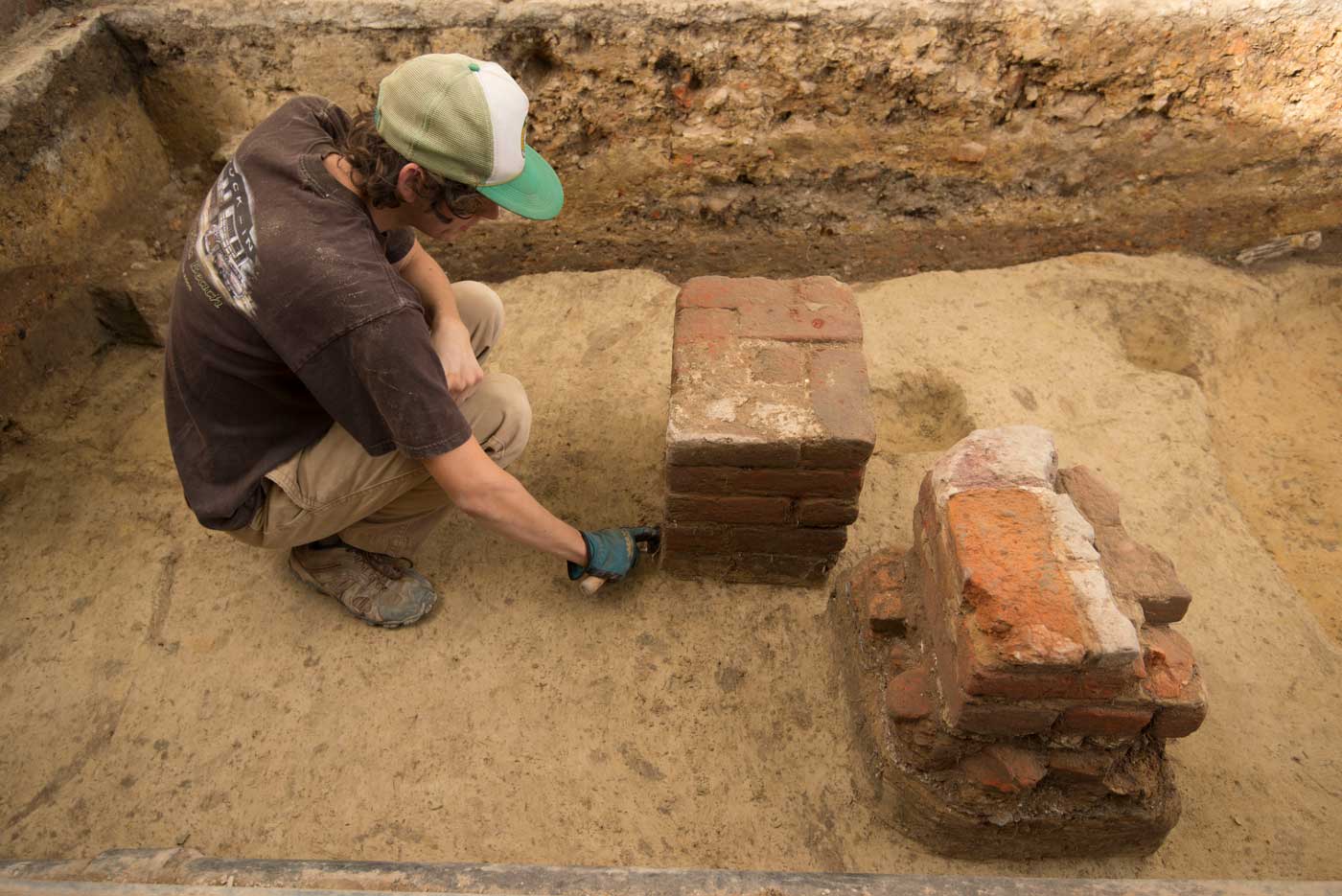 Program Overview
For more than 30 years, College of William and Mary students have learned excavation techniques and recording, as well as the identification of common eighteenth-century artifacts at Colonial Williamsburg field schools. This summer we are excavating at Wetherburn's Tavern, one of the historic area's surviving 18th-century structures, which operated as a tavern through the Revolutionary period.
This class provides students with practical training in archaeological field methods and public historic site interpretation. You will work with professional archaeologists to excavate an eighteenth-century tavern along Colonial Williamsburg's historic main street. Participants in this course will learn how to: preform archaeological excavation techniques, identify archaeological artifacts and features and effectively communicate archaeological results to members of the public.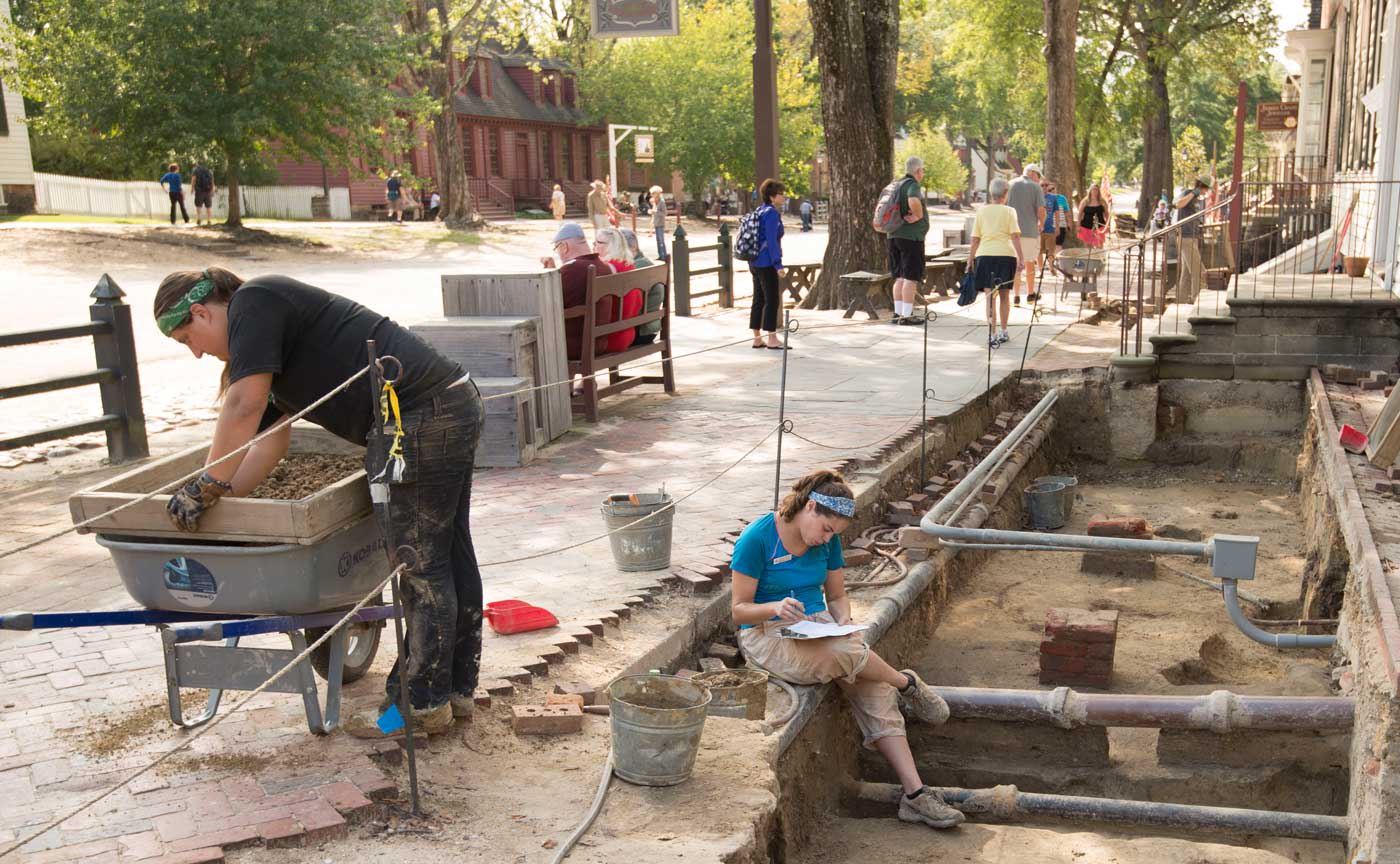 Sessions
Session 1
June 1st- July 3rd 2020 [Cancelled]

Session 2
July 6th-August 7th 2020 [Cancelled]