We are excited to announce that King's Arms Tavern opens today after temporarily closing due to COVID-19. With new health and safety precautions in place, we are excited to welcome dinner guests back through our historic tavern doors to enjoy the finest in the King's grand tradition.
Like every experience throughout the Historic Area, this tavern has an 18th-century story to tell. In 1772, Jane Vobe opened the King's Arms Tavern and it became one of the town's most genteel establishments, catering to Virginia's colonial elite and most politically influential people. The King's Arms was a common tavern name in England and the colonies, but as the political climate shifted, the tavern's name adjusted. Known as "Mrs. Vobe's" during the Revolution, it later became the Eagle Tavern.
As the wealthy owner of the tavern, Mrs. Vobe had a high reputation and managed properties. She was also a slave owner. And with her permission, her enslaved right-hand man, Gowan Pamphlet, became a Baptist preacher who preached equality to fellow African American believers. He founded First Baptist Church, which continues to this day. In fact, under the guidance of the modern congregation, our archaeology teams are excavating the original site of the this church. Learn more about the unique master-slave relationship between Mrs. Vobe and Gowan in a limited run of "The True Master" on the Hennage Auditorium stage this fall.
After you've explored the lives of those who worked and dined in the 18th-century King's Arms Tavern, visit and enjoy the colonial chophouse for yourself! The historic taverns are a great way to enhance your colonial adventure. Welcomed by our costumed staff, take your pick of dinner favorites including peanut soupe, colonial game pye, and our signature Mrs. Vobe's Tavern Dinner.
But don't take our word for it. Here's what a few recent guests had to say:
"Best food I ever ate."

—Celeste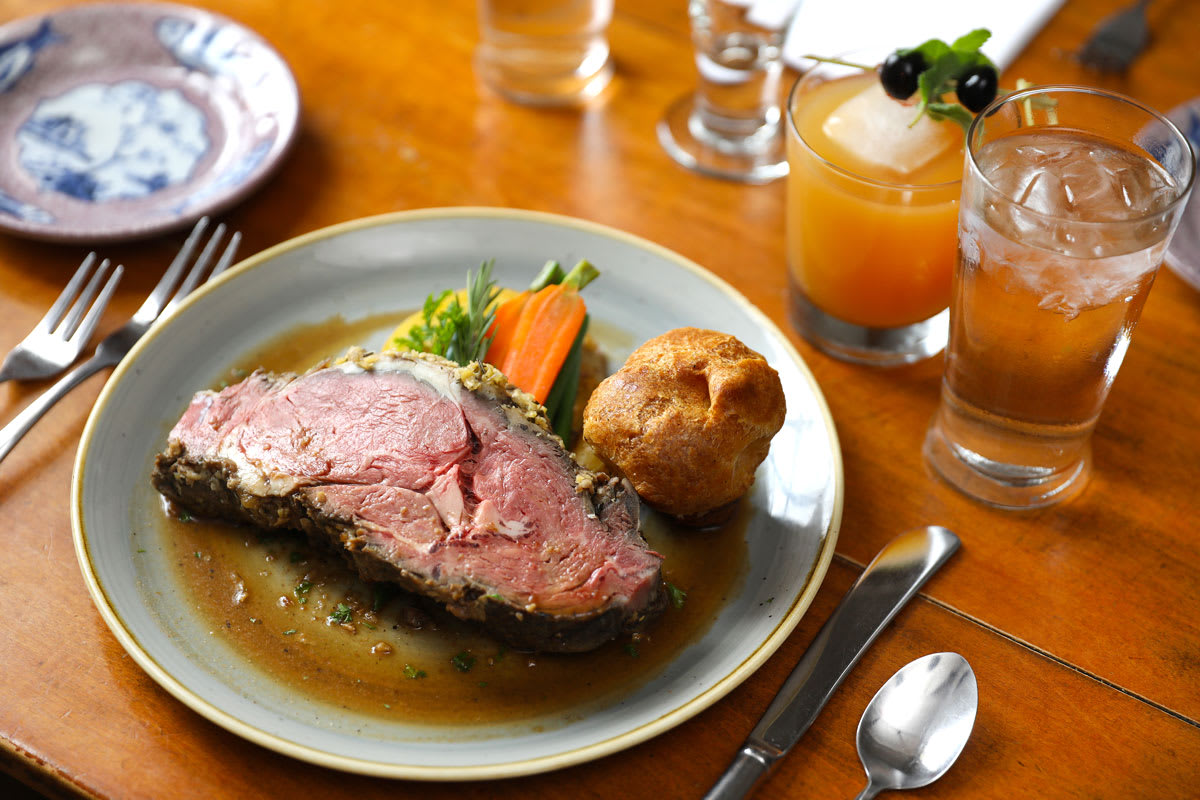 "Exceptional. Definitely making a return trip."

—Tina
"Dinner at the King Arms was superb."

—Kenneth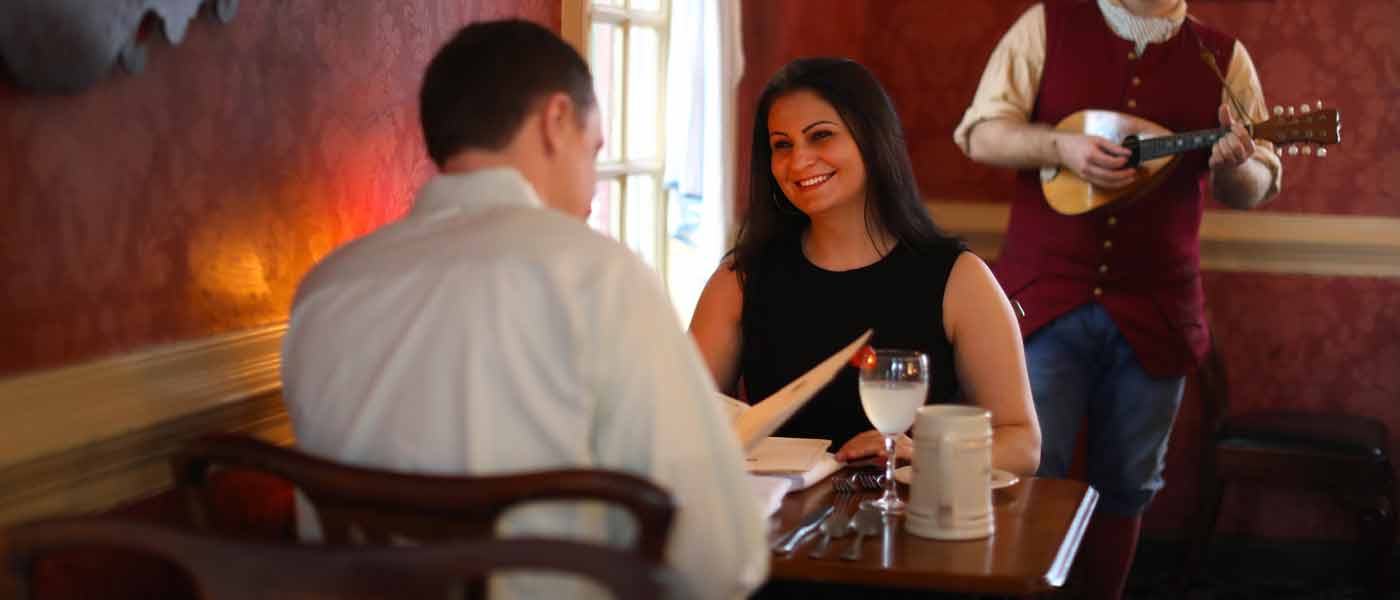 "The service and food were both top notch!"

—Amie
We can't wait to see you for dinner at the King's Arms, now open at 5 p.m. Wednesday-Sunday for reservations only. Reservations are required and available through Open Table.
To learn more about historic taverns, watch our recent livestream on the subject:
Colonial Williamsburg is the largest living history museum in the world. Witness history brought to life on the charming streets of the colonial capital, plus, explore our newly expanded and updated Art Museums of Colonial Williamsburg featuring the nation's premier folk art collection, plus the best in British and American fine and decorative arts from 1670–1840. Check out sales and special offers to plan your visit.
Learn More