The fun doesn't end when the sun goes down. Evening entertainment includes signature favorites and new enchanting experiences. Get tickets to take a spooky ghost tour or enjoy all of the fun without the fright on Haunted Williamsburg or Ghost Walk Junior, the official ghost tours of Colonial Williamsburg. Plus, enjoy other seasonal storytelling and staged experiences!
Discounts on evening programs are available to all Annual, Good Neighbor, and Collegiate Pass holders, and CW Resort Hotel Guests. To receive that discount, passholders must purchase tickets in person at any Colonial Williamsburg ticketing location, or by calling (888) 965-7254.

To receive a refund on ticket orders, performances, or programs, you must cancel your reservation 72 hours prior to arrival or the performance date. If planning to park at the Colonial Williamsburg Visitor Center please make sure to check the bus schedule.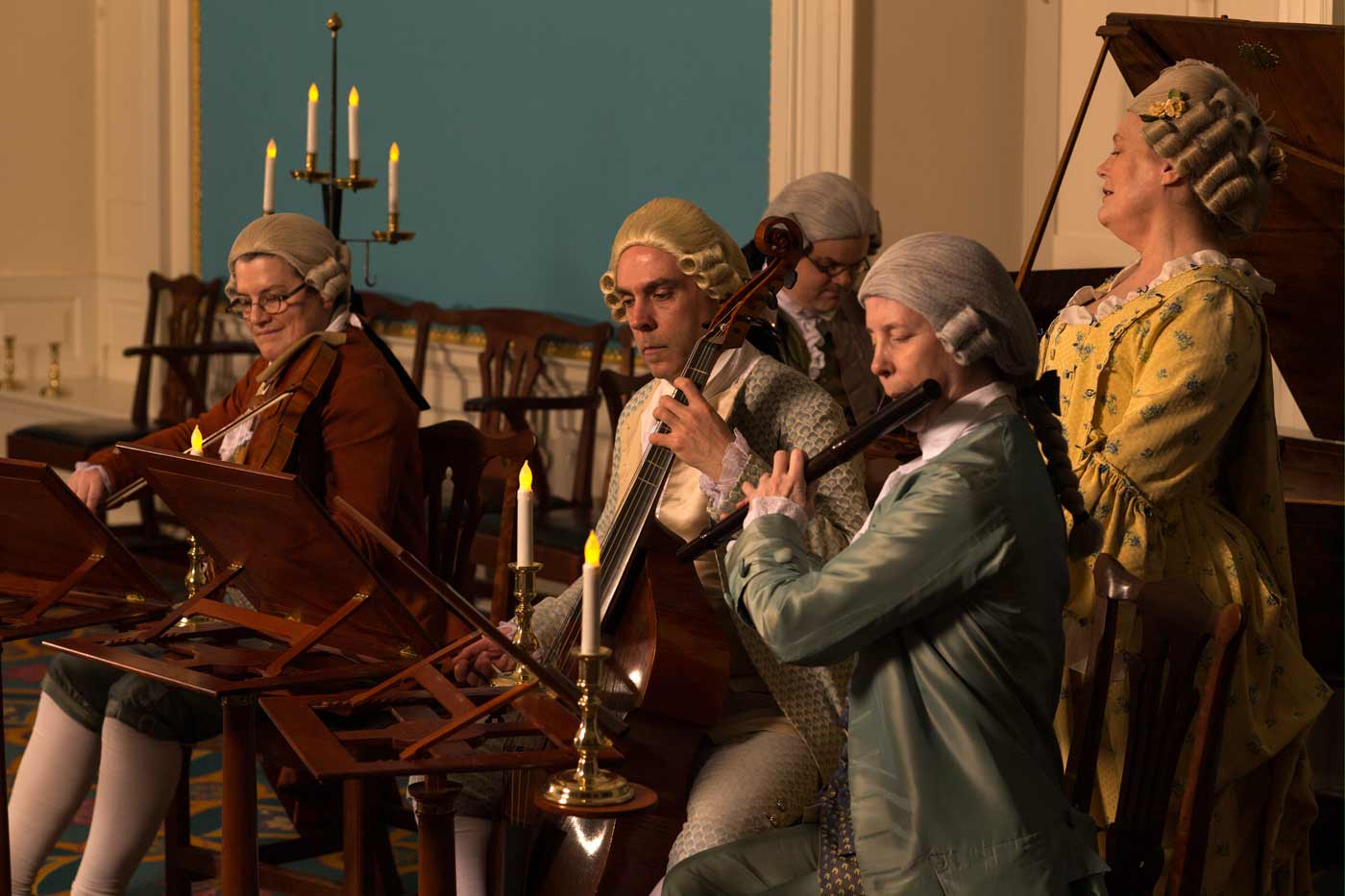 Palace Concert
The regal Palace of the royal governor comes to life as Colonial Williamsburg's early music ensemble, the Governor's Musick, offers an elegant evening of chamber music showcasing 17th- and 18th-century music for harpsichord, voice, flute, and strings.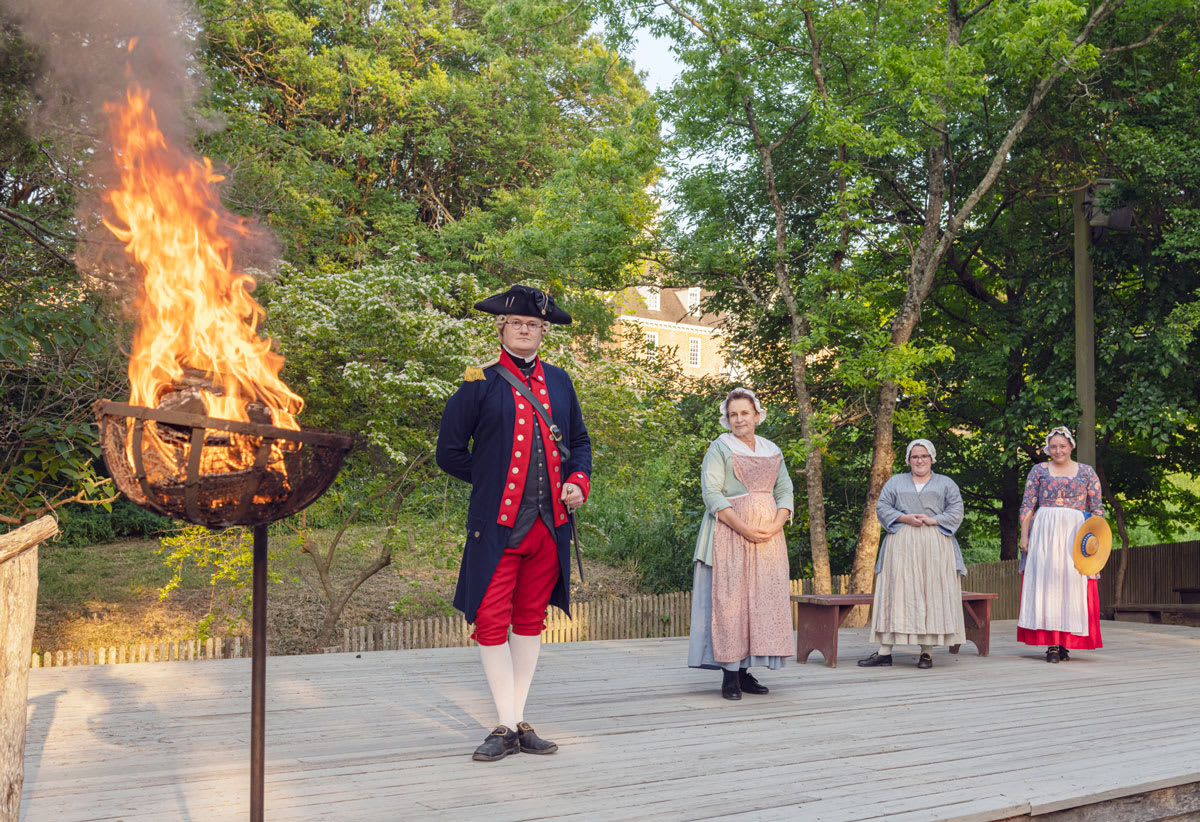 Revolutionary Points of View
Step back in time and encounter points of view that run the gamut. Then, engage in the most crucial debate in our nation's history–you will decide whether we remain British or become Americans?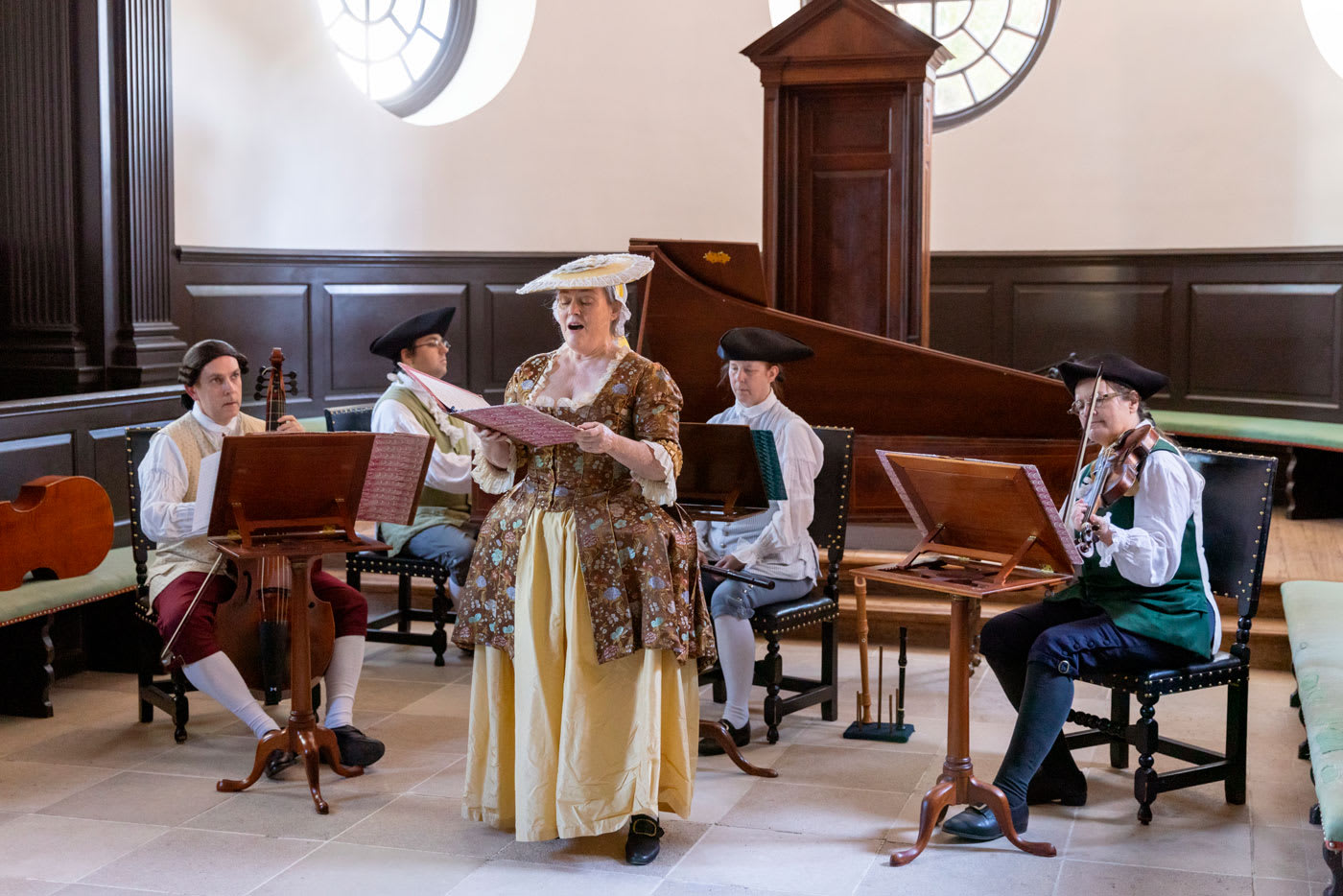 Capitol Concert
Join our Governor's Musick Ensemble in the resonant Hall of Burgesses for a special evening of chamber music.