May 27-29, 2023
Join us over Memorial Day Weekend to explore America's founding ideals and honor the men and women who died defending them.
Sign up for our emails to receive Memorial Day Weekend updates
Remembering Ssgt Talmadge Horton Alphin, Jr.
Click Here to learn more about Ssgt Talmadge Horton Alphin, Jr.
Liberty Lounge
To enjoy the Liberty Lounge, guests need a blue star sticker on their admission ticket. To get this free sticker, please visit any Colonial Williamsburg ticket location and show the ticket agent appropriate proof of military service, and present (or purchase) any type of current admission ticket, including a Single-day, Multiday, Annual, Good Neighbor, Collegiate or service-related complimentary pass.
Learn More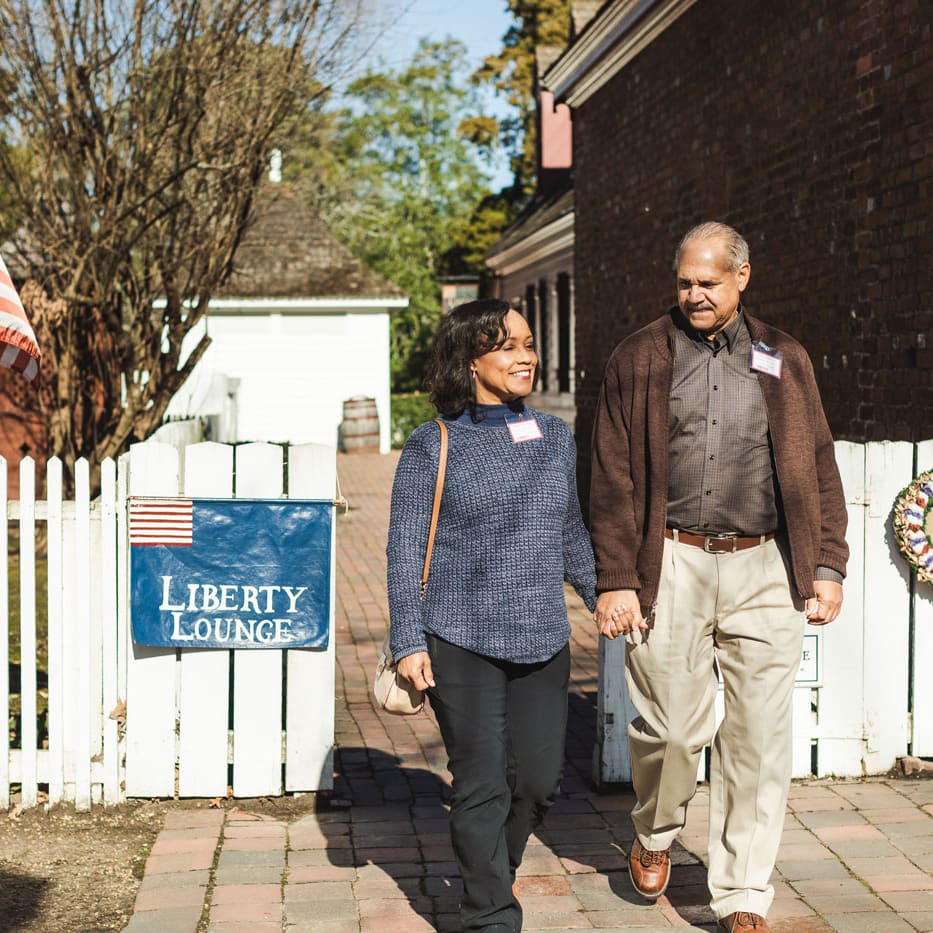 Special Offers for Military Visitors
To thank the dedicated men and women who have worn the uniform to defend America, we offer these exclusive military discounts. (Cannot be combined with any other offers or the discounted single day or multi-day tickets.)
Learn More