FREE Admission Honoring Service to America
Colonial Williamsburg is offering FREE admission during Veterans Day weekend, Friday through Sunday, November 11-13, to all active duty Military, Reservists, Retirees, Veterans, National Guardsmen and their immediate dependents.*
Your free admission includes:
Admission to historic trades and sites
Admission to our two world-class art museums
Complimentary shuttle service
Made possible by a generous grant from The Home Depot Foundation as part of its ongoing commitment to improving the homes and lives of U.S. military veterans and their families.
Sign up for our emails to receive Veterans Day Weekend updates
Liberty Lounge
To enjoy the Liberty Lounge, guests need a blue star sticker on their admission ticket. To get this free sticker, please visit any Colonial Williamsburg ticket location and show the ticket agent appropriate proof of military service, and present (or purchase) any type of current admission ticket, including a Single-day, Multiday, Annual, Good Neighbor, Collegiate or service-related complimentary pass.
Learn More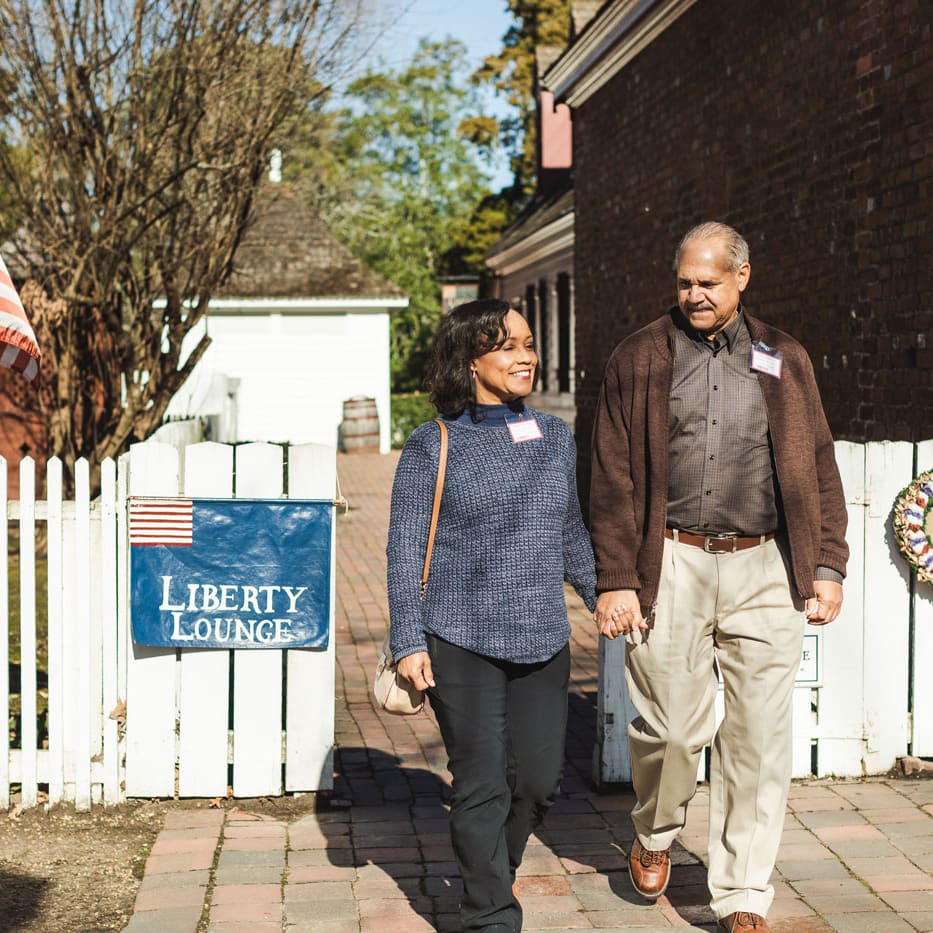 Special Offers for Military Visitors
To thank the dedicated men and women who have worn the uniform to defend America, we offer these exclusive military discounts. (Cannot be combined with any other offers or the discounted single day or multi-day tickets.)
Learn More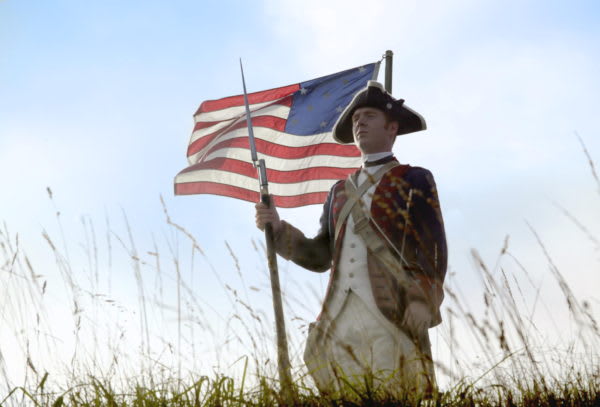 Special Conditions
*Tickets are only valid for November 11-13, 2022. Guests must visit a Colonial Williamsburg on-site ticket sales location to receive their free admission ticket. Locations include the Colonial Williamsburg Regional Visitor Center, the Lumber House, and the Art Museums of Colonial Williamsburg. All guests in party must be present to receive their free admission ticket. Only one per person.
This offer is only available to active duty Military, Reservists, Retirees, Veterans, National Guardsmen (and their dependents) with proper ID, which includes a Department of Defense photo ID or DD Form 214. Military veterans who separated before retirement can bring a copy of their honorable discharge paperwork, DD Form 214, as identification of service. If the service member happens to be deployed, dependents may take advantage of the offer without their service member, though an adult must accompany minor dependents, and dependent ages 10 and over must present valid dependent ID.