The Liberty Lounge offers support to the brave men and women, and their families, who are dedicated to upholding the ideals and values that took root here in Colonial Williamsburg more than two centuries ago.  Located in the heart of the Revolutionary City, the Lounge offers service members and their families beverages, wireless Internet access, a children's area — and, in general, a place to relax and recharge with fellow military personnel (active duty, veterans, and retired) and their families.

Honoring a tradition started by John D. Rockefeller, Jr., who supported the USO during World War II, the Liberty Lounge is the first facility in Williamsburg to serve active and retired military since that time.

Please support our efforts in Honoring Service to America by making a tax-deductible donation today specifically designated for the Liberty Lounge.  Thank you.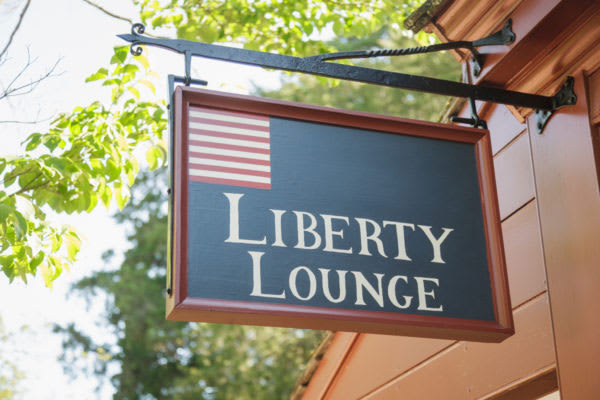 In addition to your donations, the Liberty Lounge is made possible by a generous gift from an anonymous donor in addition to corporate support from Lowe's, Royal Cup, and The Fresh Market.