The Art Museums of Colonial Williamsburg are home to a breathtaking range of folk and decorative art. Uncover the history behind beautiful objects in masterfully curated exhibitions in our series "Amazing Stories. Beautifully Told."
Today we're looking at a silver teapot featured in "'Every Article Suitable for this Country': Furnishing Early Williamsburg," now on view in the June Stedman Hennage gallery at the DeWitt Wallace Decorative Arts Museum, home to remarkable objects that are useful as well as beautiful.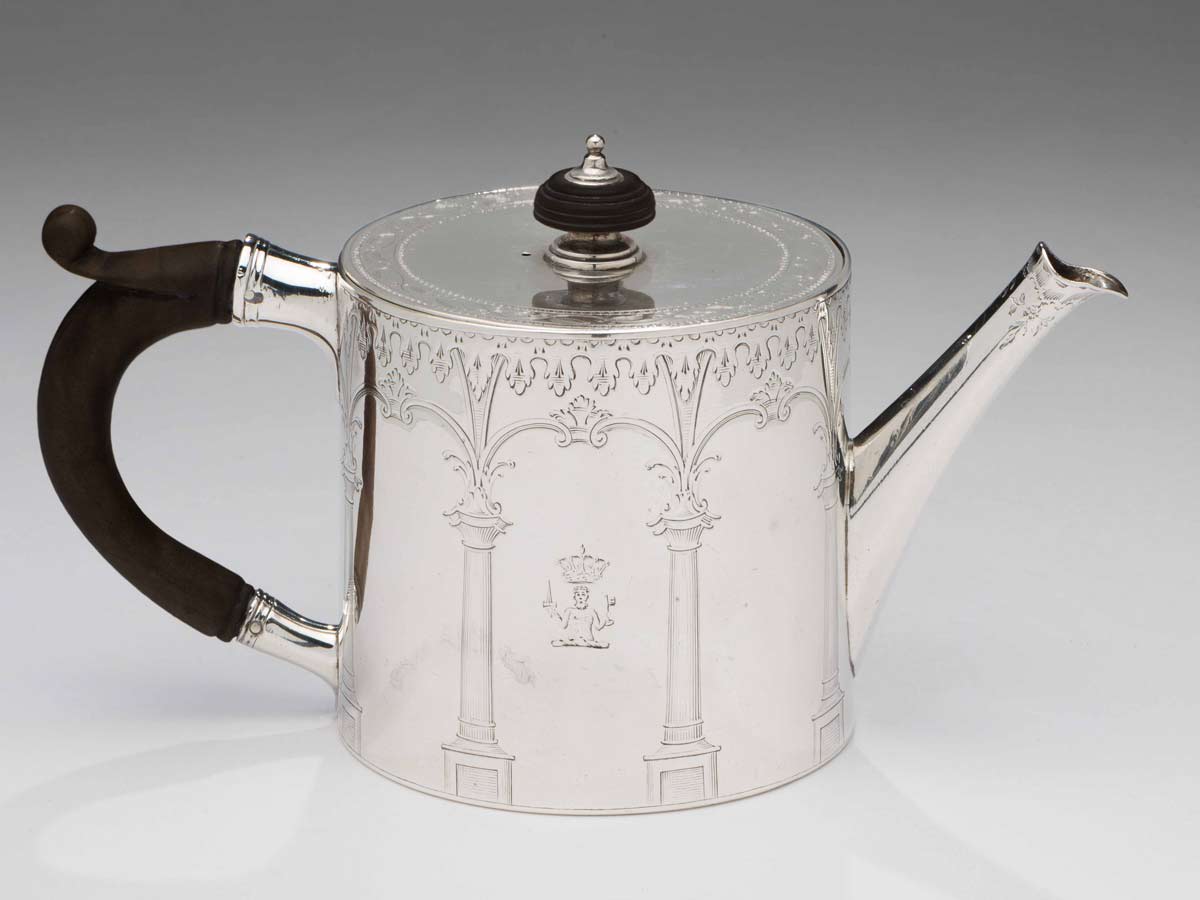 What is it?
Standing just four and one-half inches tall, this diminutive teapot was almost sent to auction by its previous owner because it was too small to be useful as it would serve only one or two people. Made in London in 1771-72 by the Swedish-born silversmith Andrew Fogelberg, the teapot is sterling silver with a fruitwood handle and knop.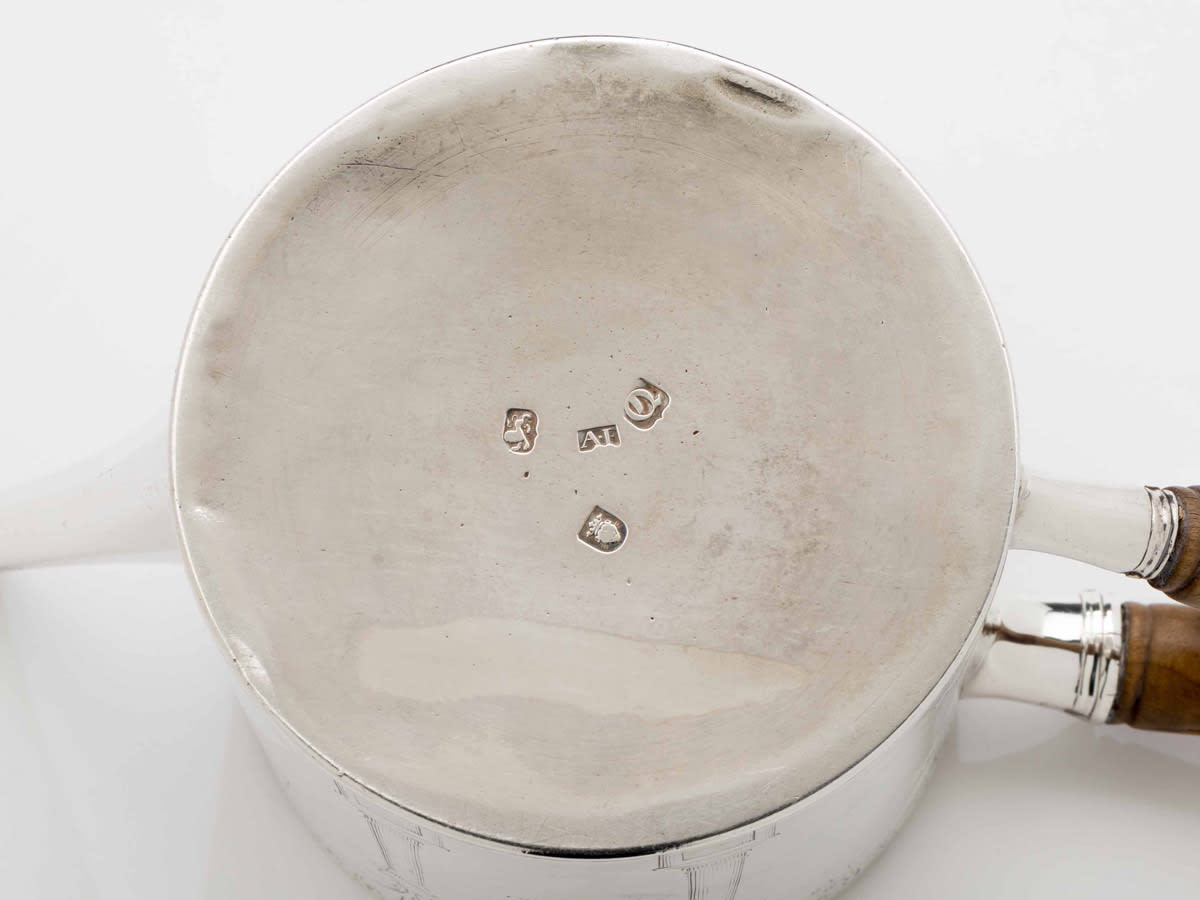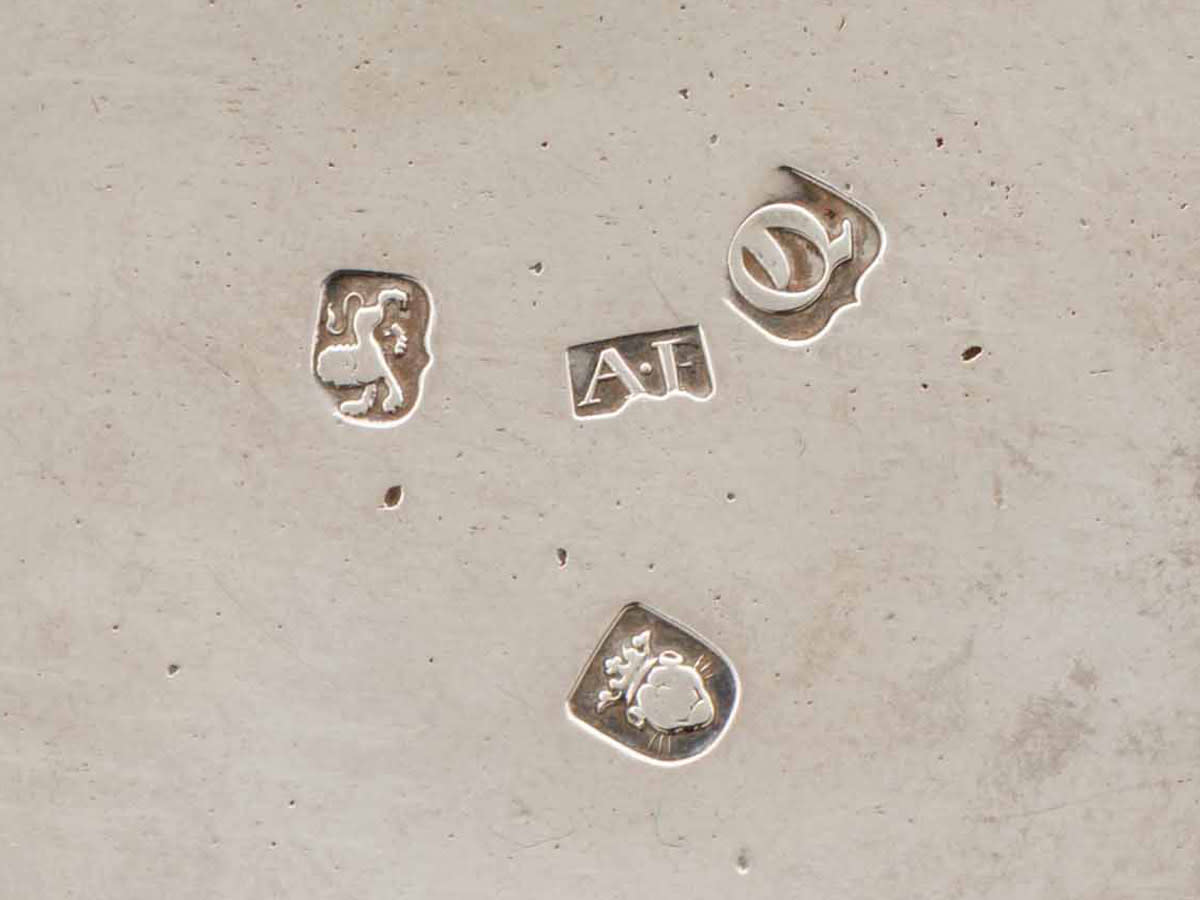 What's the story?
What makes this teapot special is the little engraving on one side. It pictures a bearded man with raised arms beneath an earl's cornet — the heraldic crest of the Murray family. Once the date, maker, and crest were identified, the history of the teapot became clear and it was donated to Colonial Williamsburg in 2018.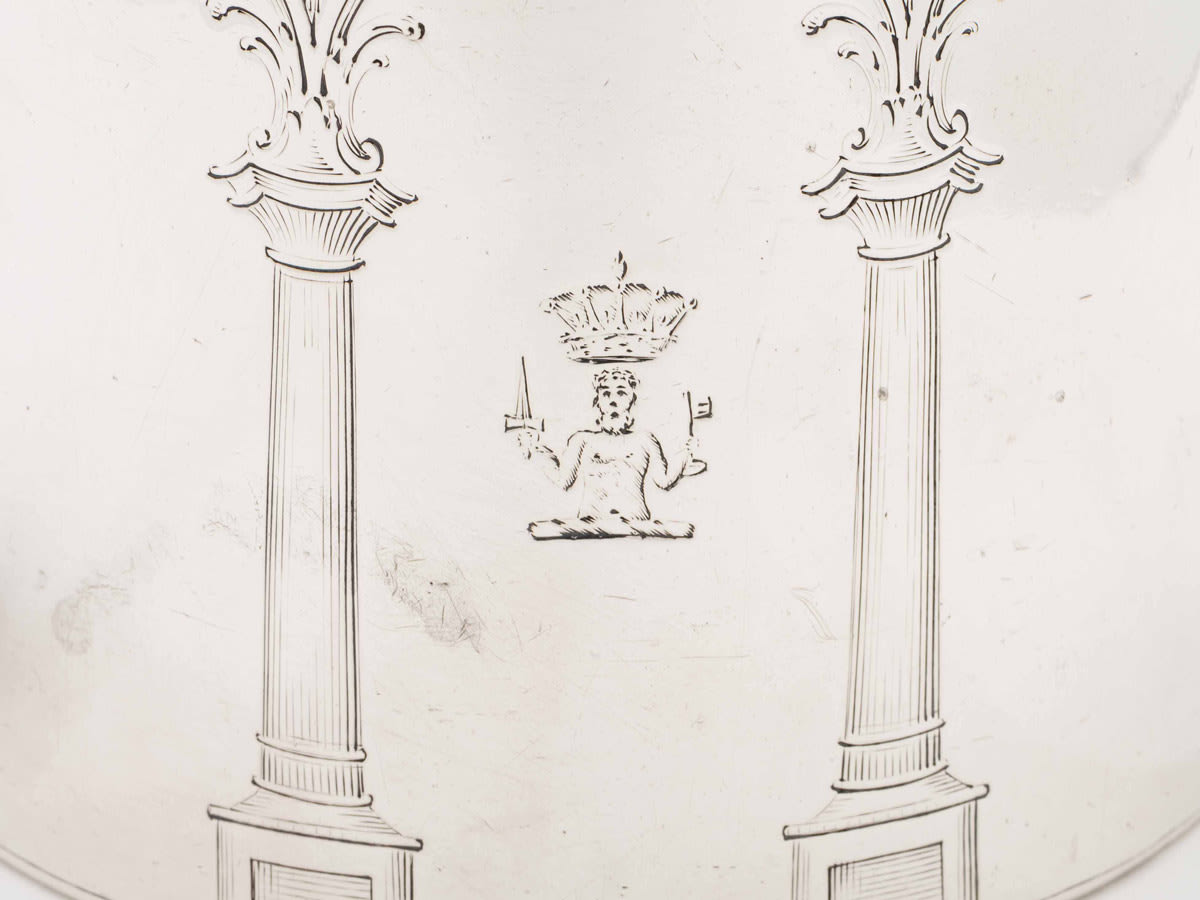 The teapot had been given to the donor by a family member, Lady Evelyn Murray Cobbold, daughter of the 7th earl of Dunmore, but it had originally belonged to John Murray (ca. 1730–1809), fourth earl of Dunmore, a Scottish peer and colonial governor in America and The Bahamas. Lord Dunmore probably acquired the teapot during the earliest years of his residency in the American colonies, where he served first as the royal governor of New York and then as royal governor of Virginia.
Lord Dunmore's time in Williamsburg was not a happy period. In constant conflict with the colonists, he made the rash decision to seize the colony's store of gunpowder in April 1775. By June, Lord Dunmore was in fear for his safety. Having already sent his wife and children back to the motherland, he fled to an English warship anchored in the Chesapeake Bay. As a small, yet valuable item, the Fogelberg teapot probably returned to Great Britain with Lord Dunmore's family. It passed down among his descendants until its presentation to Colonial Williamsburg in 2018 by Angus Sladen of Hampshire, England, a descendent of the fourth earl of Dunmore.
Why it matters:
Sometimes details really matter; without the Murray family crest this teapot's well-traveled past would not be known. Made in England by a Swedish-born silversmith, it went to the New World as part of the personal possessions of an English aristocrat. When the American Revolution started, it returned to Great Britain and ended up hiding in plain sight. Once its history was revealed, a generous donor returned it to Williamsburg to help tell the story of a pivotal point in our nation's history.
See for yourself:
You can find Lord Dunmore's teapot here and tens of thousands of objects in online collection here. We also invite you to see this remarkable object in person at the Art Museums of Colonial Williamsburg and discover even more amazing stories, beautifully told.

Janine E. Skerry has worked at Colonial Williamsburg since 1993, initially serving as curator of ceramics and glass and since 2009 as senior curator of metals. She loves everything to do with setting a stylish table and has never been known to decline a cup of tea.
Learn More