The cat is likely out of the bag, at this point: the Colonial Williamsburg brickyard, through the generosity of our lovely donors, is moving from its current location at the bottom of the hill below the cabinetmakers' shop to the much more scenic and accessible spot behind the carpenters' yard on Botetourt and Nicholson Street.
The new site of the brickyard allows the brickmakers a level piece of ground with plenty of sunshine to go about their business of making and burning bricks. Guests will be able to find us with more ease, our yearly delivery of clay and sand should be simpler for drivers, and we're excited to be more connected than ever to the other residents of the Historic Area.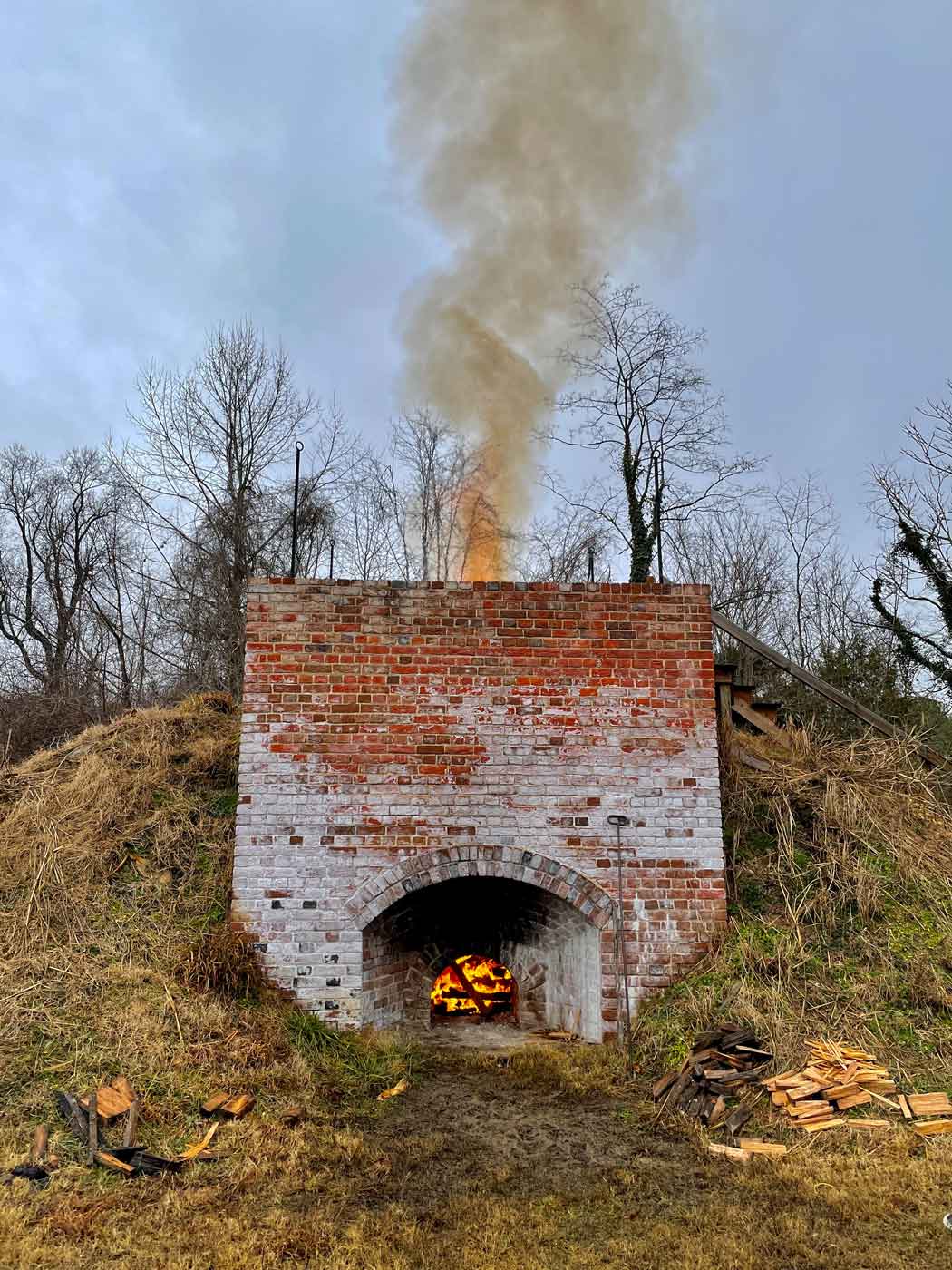 And though we're referring to this as the "brickyard move," to be completely honest, there is not much we're moving. We'll bring up all our cooperage and our wheelbarrows and spare molds, but the carpenters will be raising a handful of new buildings will be constructed right there on site. Since we will be actively participating in that work, we will not making bricks this summer. Naturally, that also means that our annual kiln or clampe firing will not be happening this year.
This news will likely cause some disappointment. After all, the yearly firing of bricks is a big deal here at Colonial Williamsburg. Five straight days and nights of fire and toil, makes for some fun interpretive moments for brickmakers and guests alike! But the clampe is built from the bricks produced all summer, and if there's no production, there's no clampe to burn.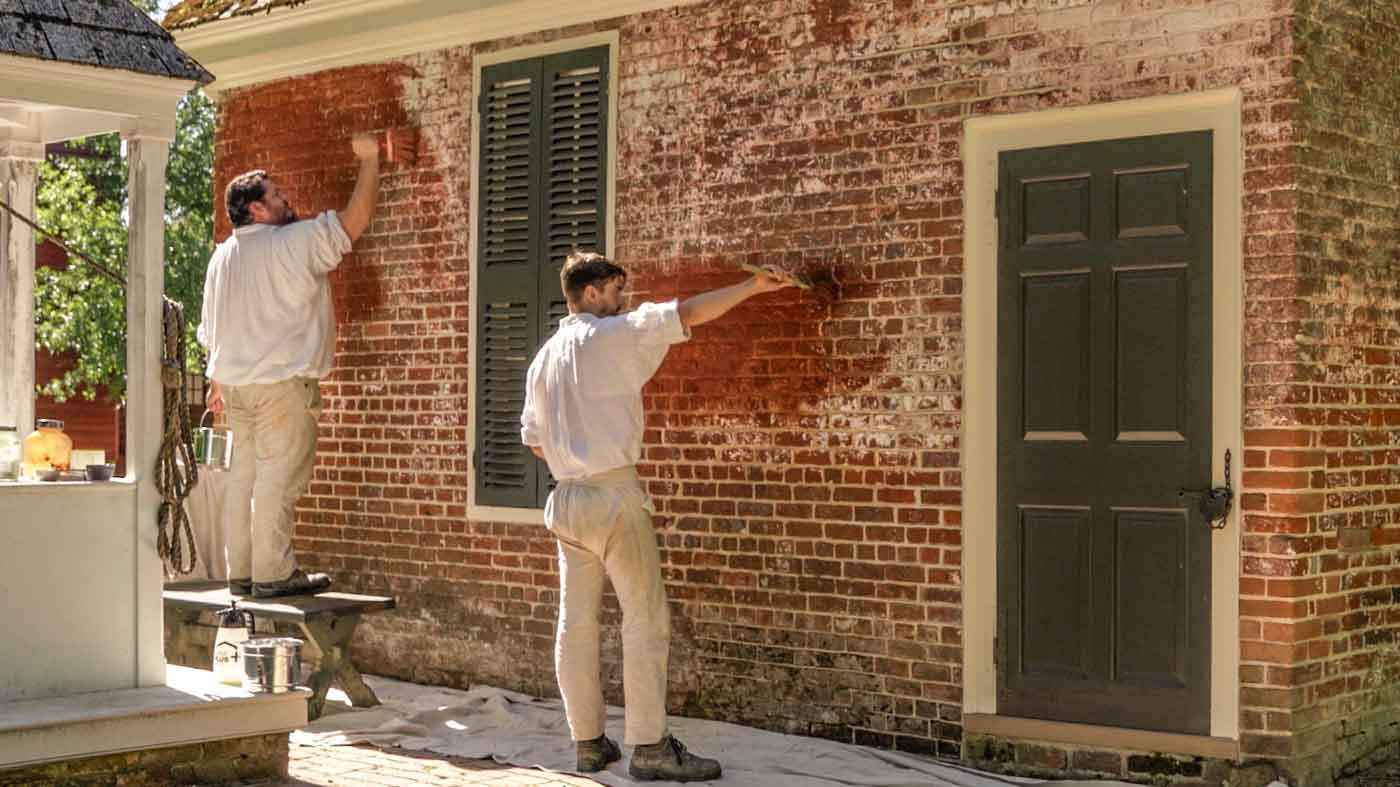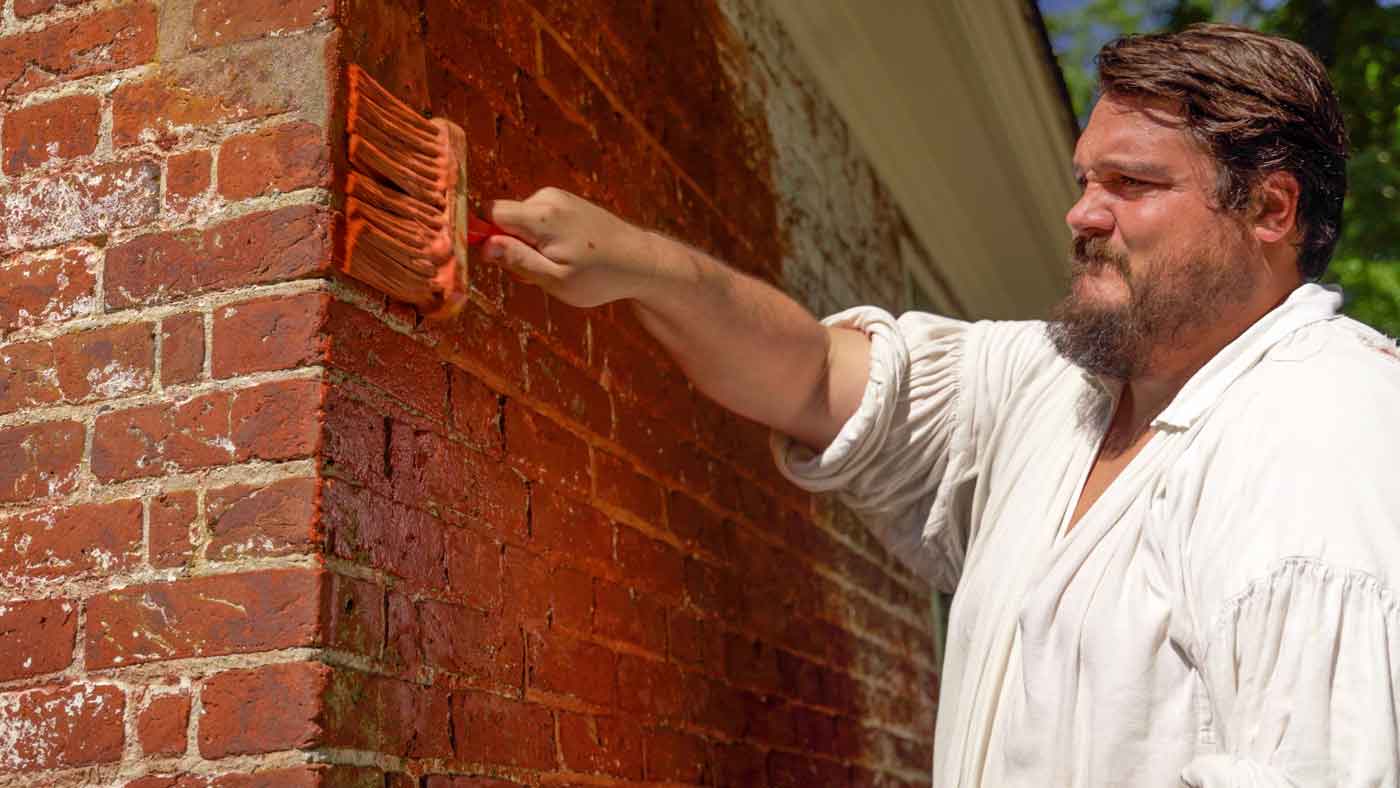 Worry not, though, as the brickmakers will not be sitting on their hands. In collaboration with our colleagues in Colonial Williamsburg's Historic Architectural Preservation Department, we'll be hard at work on some of the Historic Area's original buildings. Since we're interpreters as much as we are preservationists, we're always happy to put down our trowels and chat with guests about the importance of restoring and preserving the historic architecture unique to Colonial Williamsburg, along with the science behind the materials we use. We've also got plans to apply an 18th-century-appropriate color wash to the Grissel-Hay Kitchen; these sorts of breathable stains used to be all the rage in masonry construction, and our project will be the first time anyone's color washed a building in generations here in Virginia. Keep your eye out for us and bring your questions!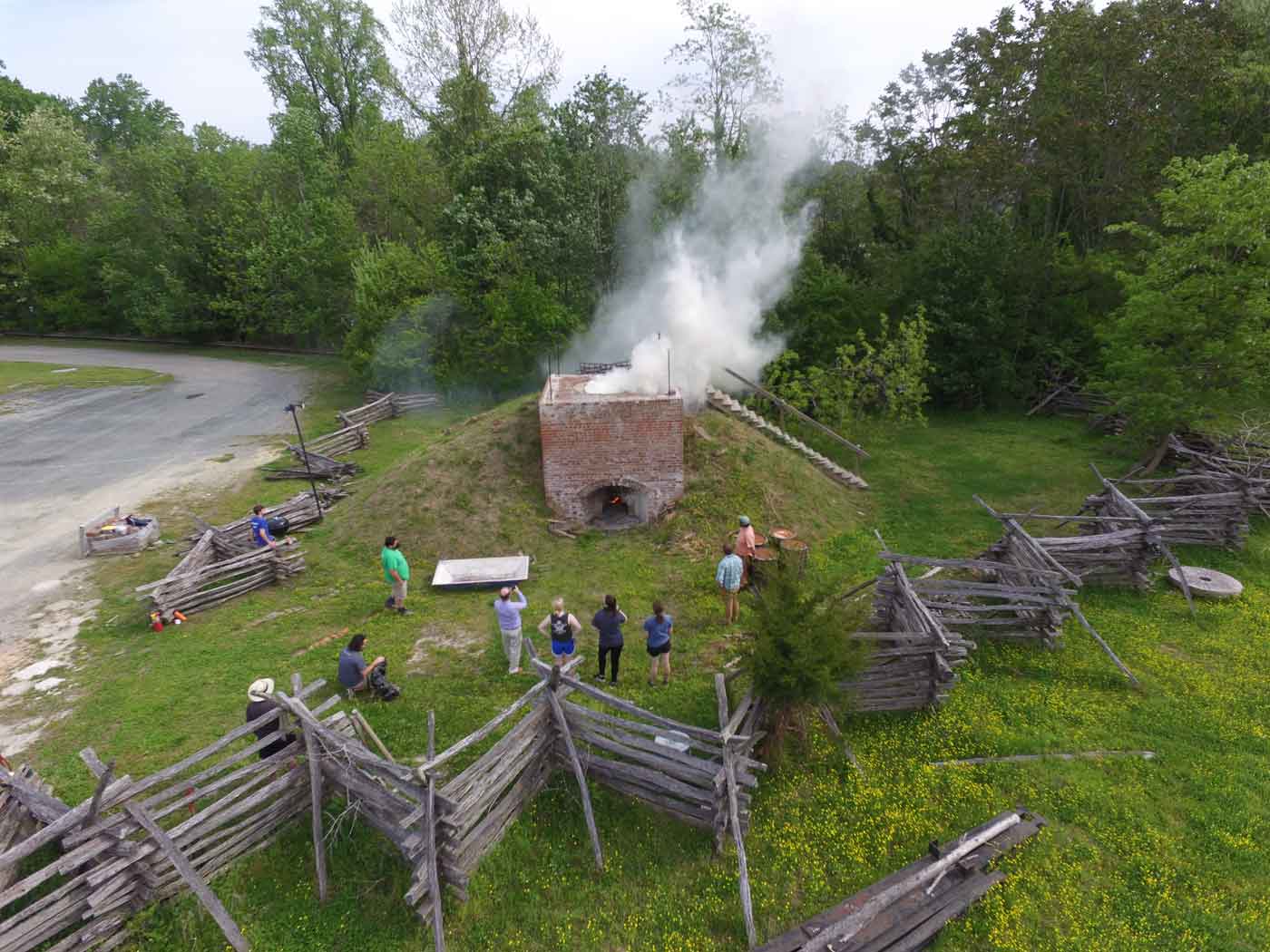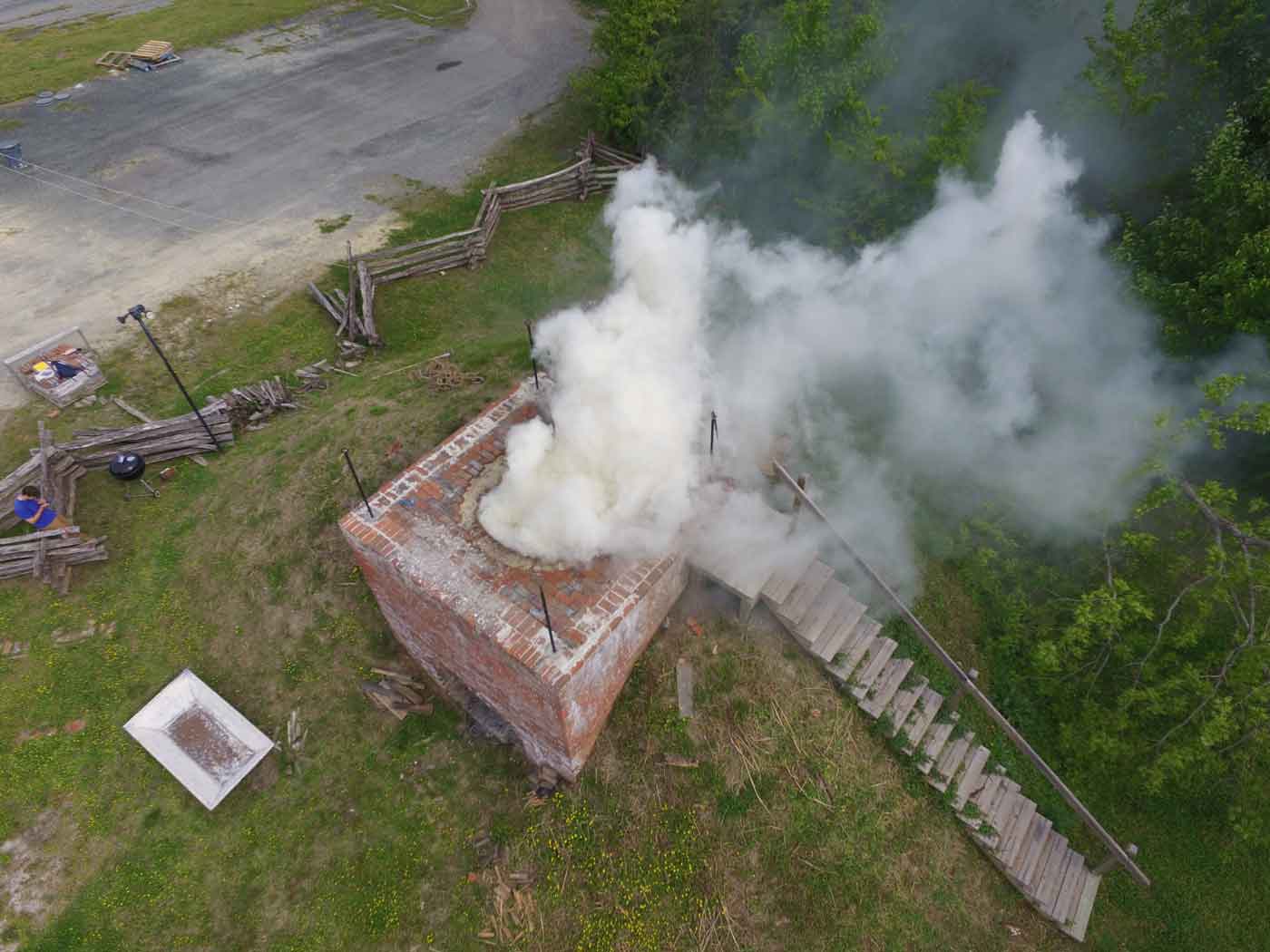 We know many of our longtime friends love the smoke and fire we're notorious for producing, and we don't want you to feel left out. We've successfully conducted a few test firings on a lime kiln, so we can turn regularly scheduled lime burns into some fun science programming. While they only last a day or so, as opposed to a brick firing of five days, it's the perfect way to get your fix. Like our annual brick firings, this will be very weather dependent.
We hope to see you in the Historic Area soon and at our new site eventually. In the meantime, here's a recent livestream video where we discuss and share the more about lime kiln burning process.
Josh Graml is the journeyman-supervisor of Colonial Williamsburg's Brickyard. His first job at Colonial Williamsburg was as a singing/dancing pirate alongside a certain Nation Builder (ask around). He graduated from Christopher Newport University last century with a degree in history, with an emphasis on Latin American studies. A native of central New York, he lives in Williamsburg and enjoys wistfully staring off into the distance, imagining a life at sea.
Together, with You
We count on you to fulfill our mission that the future may learn from the past. Together, with you, Colonial Williamsburg strives for excellence through nationally recognized preservation of this living museum, world-class educational opportunities and thought provoking civic engagement programming. Make a gift now to support and advance this important work.
Colonial Williamsburg is the largest living history museum in the world. Witness history brought to life on the charming streets of the colonial capital and explore our newly expanded and updated Art Museums of Colonial Williamsburg, featuring the nation's premier folk art collection, plus the best in British and American fine and decorative arts from 1670–1840. Check out sales and special offers and our Official Colonial Williamsburg Hotels to plan your visit.
Learn More