Remembering American Indian Servicemen and women on Memorial Day
When we think of a Native American warrior, we conjure in our minds the image of a war party galloping across the plains, in their last stand, to meet the cavalry. That proud image of a people who resisted colonization until they no longer could. Although these romanticized images are based in the commonly known relationship the United States has with American Indian people, it draws us away from the more uncommon story about the men and women who served and sacrificed in the US Armed Forces.
Today American Indians currently make up the highest number of service members per capita despite being just under 2% of the overall American population. The majority of these service members are women. It is a very different image from what we might imagine. Since America's inception, beginning with the American Revolution to our present-day military engagements, American Indian men and women have been present in every conflict in service to their communities and nation. Whether in defense of their sovereignty or for the shared ideology of American Independence, they were there.
During the American Revolution, each tribe withstanding their own sovereignty, the option to enlist in the American Revolution, was a voluntary one. Although some were enticed by the English to assist the crown, many American Indians joined the fight for American independence. They fought to protect their sovereignty, families, and homes in their shared interest with the fledgling nation. For better or for worse, they were there. This was the beginning of a long-standing military relationship with the new United States.
During World War I, though they were not yet considered US citizens, over 10,000 American Indian men and women were drafted and voluntarily enlisted in the military. These soldiers used their native languages, like Cherokee and Choctaw, to help safeguard military communications. Apart from their sacrifice to this nation it helped to ensure their families and communities would be able to call it home. In 1919, America recognized the veterans of WWI as US citizens. This occurred 5 years before all American Indians were recognized as US citizens in 1924.
In World War II, America developed the idea of utilizing American Indian languages, like Navajo, and created the now well-known role of "Code Talkers."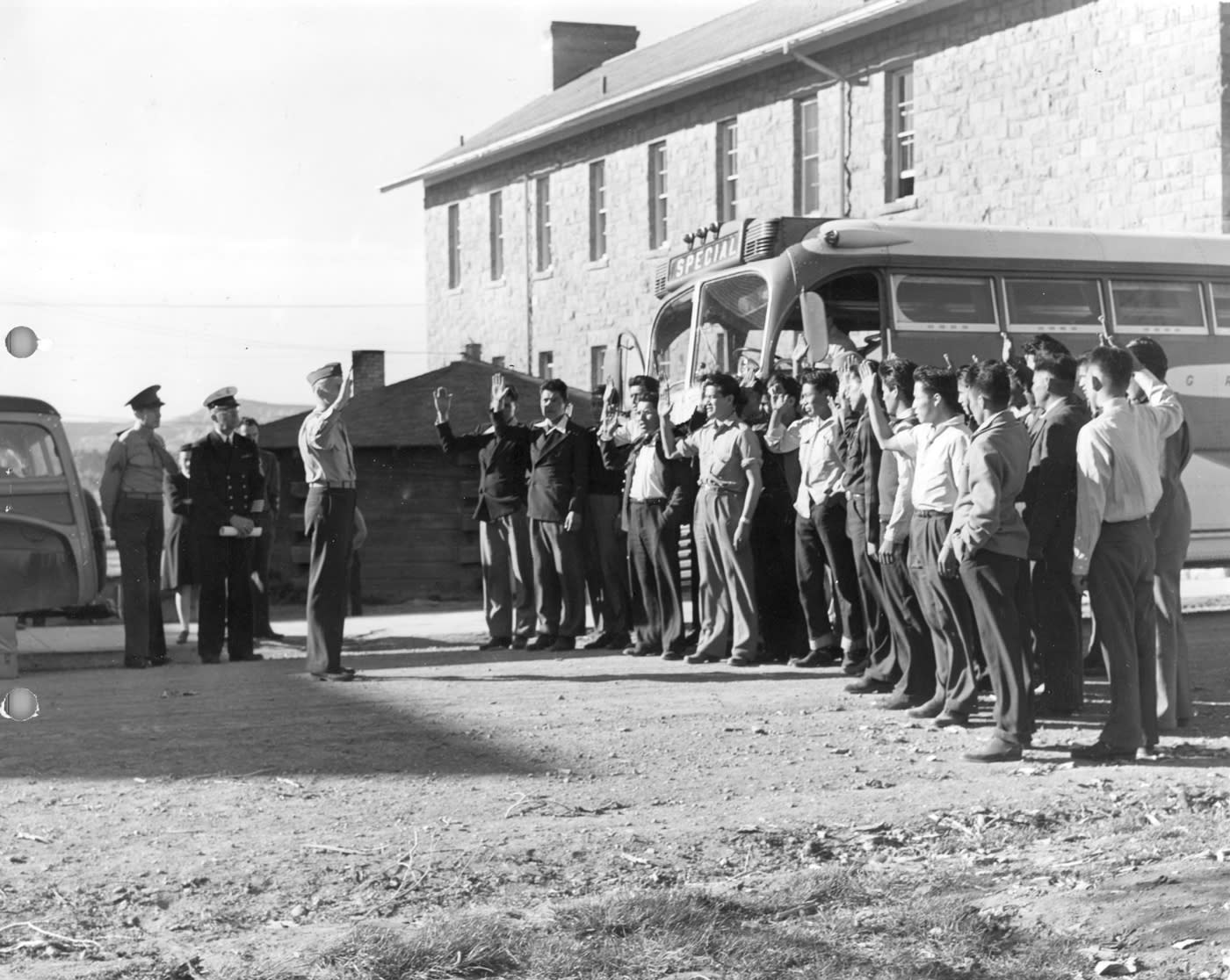 American Indian men and women found themselves again serving by land and sea in the European, Asian, and African theaters. Through Korea and Vietnam, although many were drafted into service, a larger number of American Indian service men and women volunteered for duty.
During later conflicts like Grenada, Panama, the Gulf War, Operation Enduring Freedom, and currently Operation Freedom Sentinel, American Indian men and women have carried on the culture of their ancestors in answering the call to serve their communities and nation, some never to return. It is difficult for American Indian people to separate themselves from their communities, and even harder so as some never come home. On days like Memorial Day, we are called to collectively reflect on the sacrifices made by our ancestors. Whether that be our family members who served recently or our grandmothers and grandfathers who served 200 hundred years past, warriors stood there.


Kody Grant is an enrolled member of The Pueblo of Isleta and has worked as an actor interpreter for five years at the Foundation. Previously, he contracted with the American Indian Initiative for seven years while working within the historical and cultural education field in his other community of the Eastern Band of Cherokee Indians via the Cherokee Historical Society. He is the son of retired United States Navy and Airforce veterans. In his free time, Kody enjoys experimenting with new recipes in the kitchen and playing with his two dogs.
Learn More