Whether you're in the area for a romantic autumnal getaway or fall family road trip, vibrant fall colors are the perfect backdrop for your colonial adventure.
According to landscape manager Jon Lak, the end of October and beginning of November are typically the peak foliage-admiring weeks, though we're already seeing warm colors peak from the trees and some fall to the ground for collecting. Maples, sweet gums, crape myrtles, and ginkgos provide brilliant fall foliage in the Historic Area.
Here are the best ways to take in the fabulous foliage in Colonial Williamsburg, and if you're asking us … in all of Virginia!
1. Take a Carriage Ride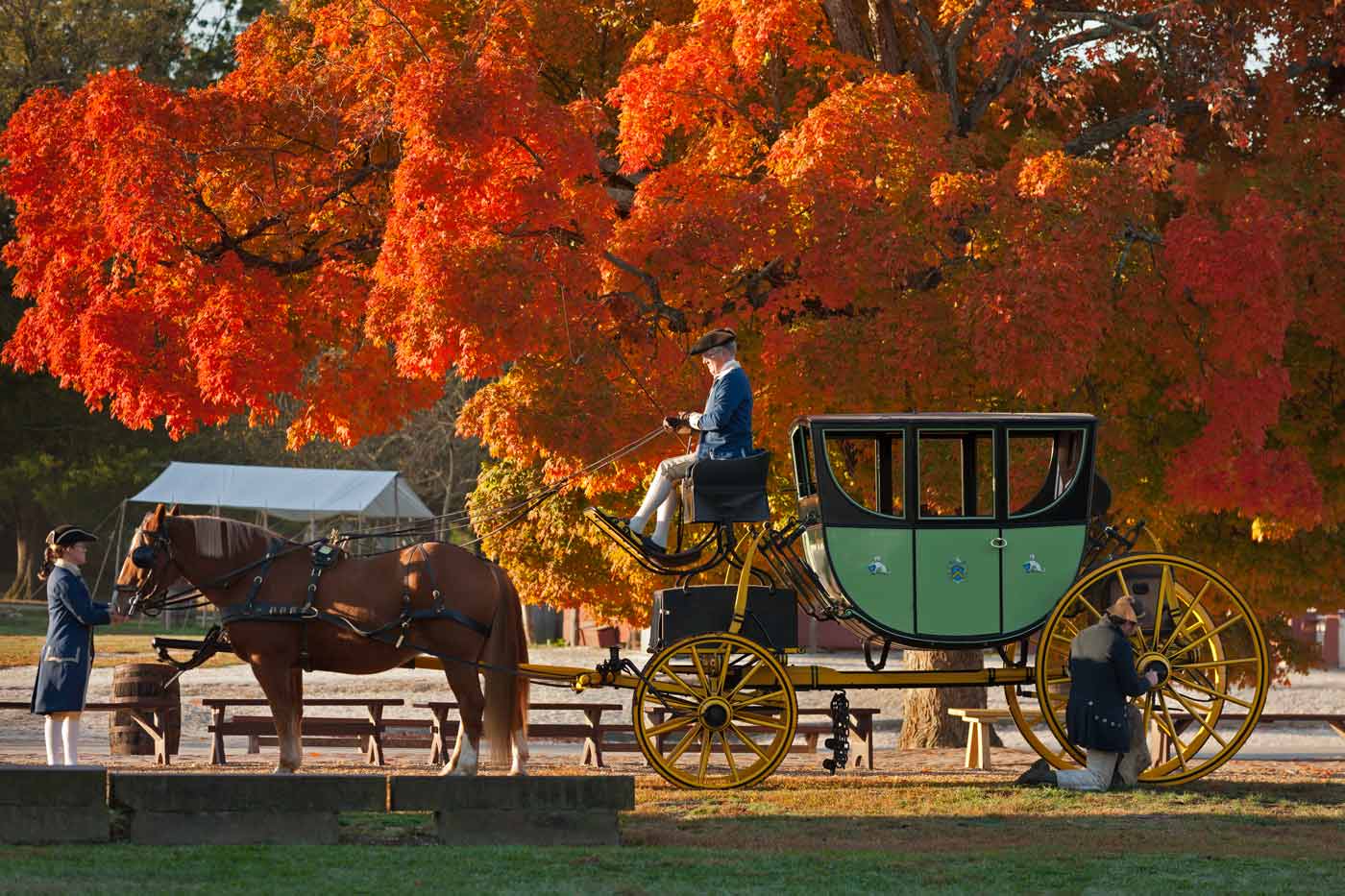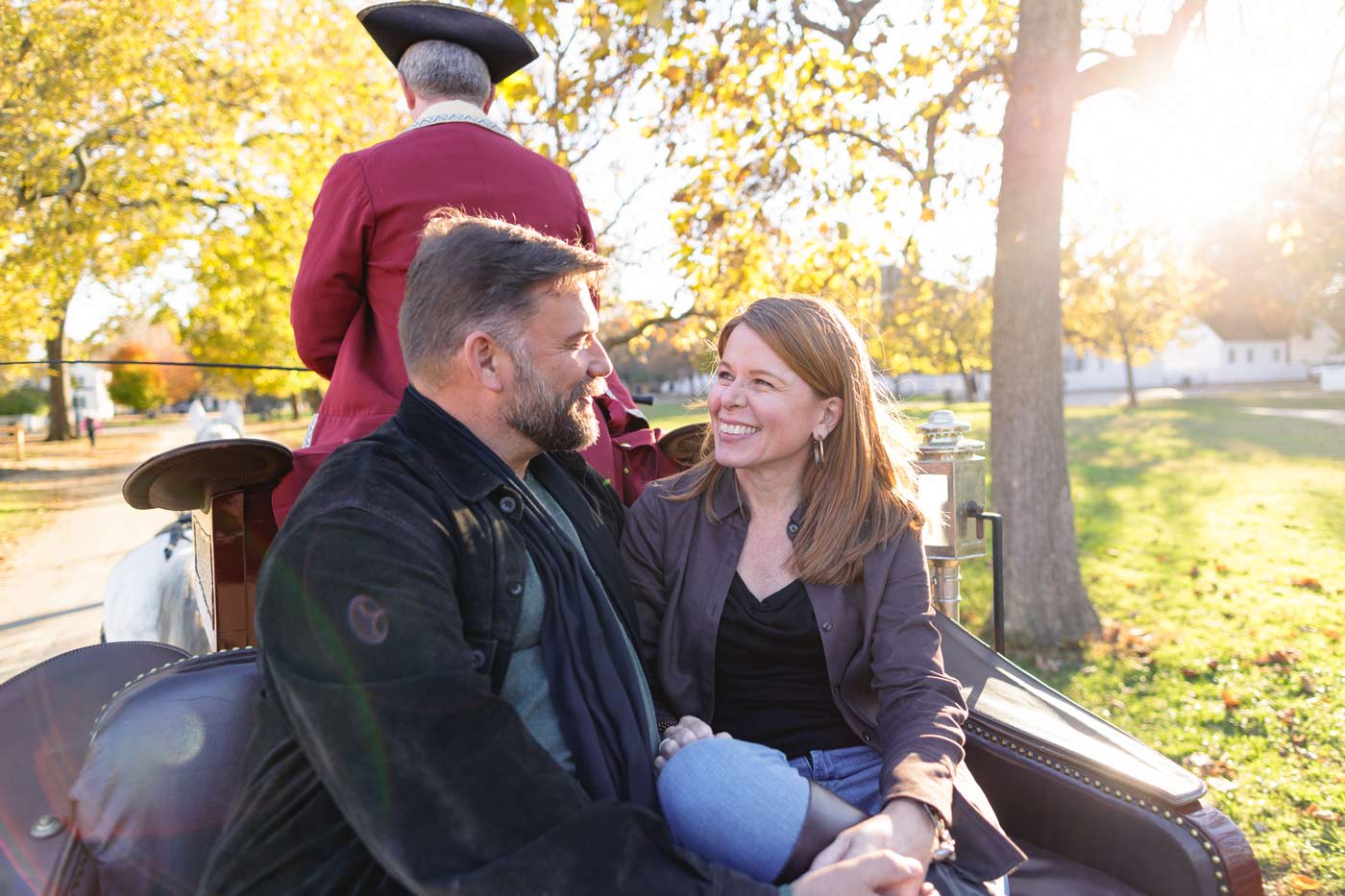 What better place to take in the beauty of the capital city in autumn than on a horse-drawn carriage ride! Be sure to get an admission ticket or pass for $15 off your carriage.
2. Visit the Colonial Gardens
Admire the fall harvest at the colonial gardens and meet a historic gardener with your admission ticket. Learn from their wealth of knowledge and take it with you as you admire the turning leaves in our 30 historic gardens.
3. Trek Bassett Trace Nature Trail
Hear the soft crunch of leaves beneath your feet and look up in toward your wooded surroundings as you take a self-guided tour of the Bassett Trace Nature Trail.
4. Visit the Palace Gardens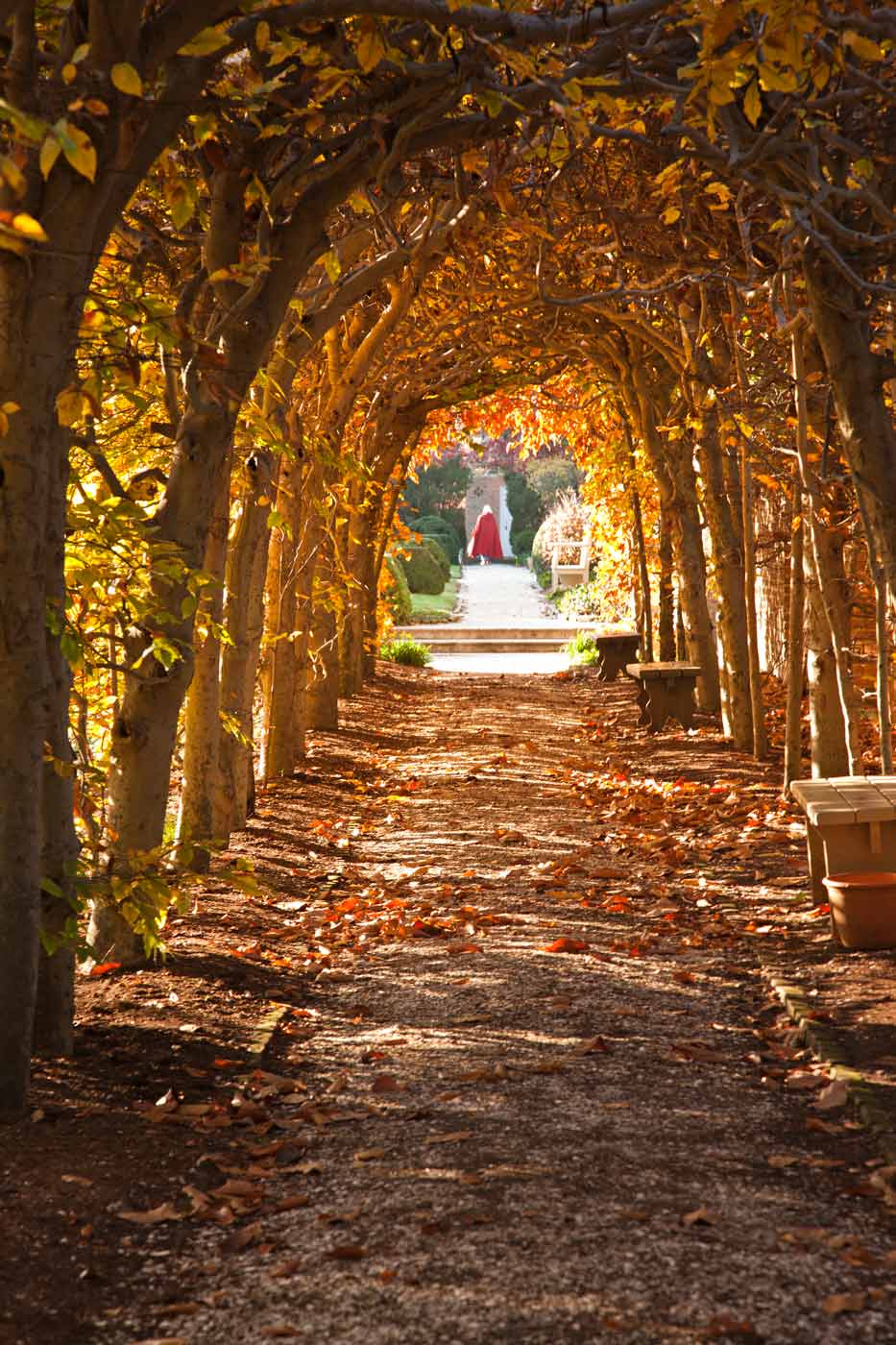 One of the best autumnal photo-ops in the Historic Area is the arbor in the Palace Gardens. Use your admission ticket to go beyond the gates where orange branches arched into a perfectly cozy natural tunnel provide perfect backdrop for a family photo or stolen kiss.
5. Check out the Arboretum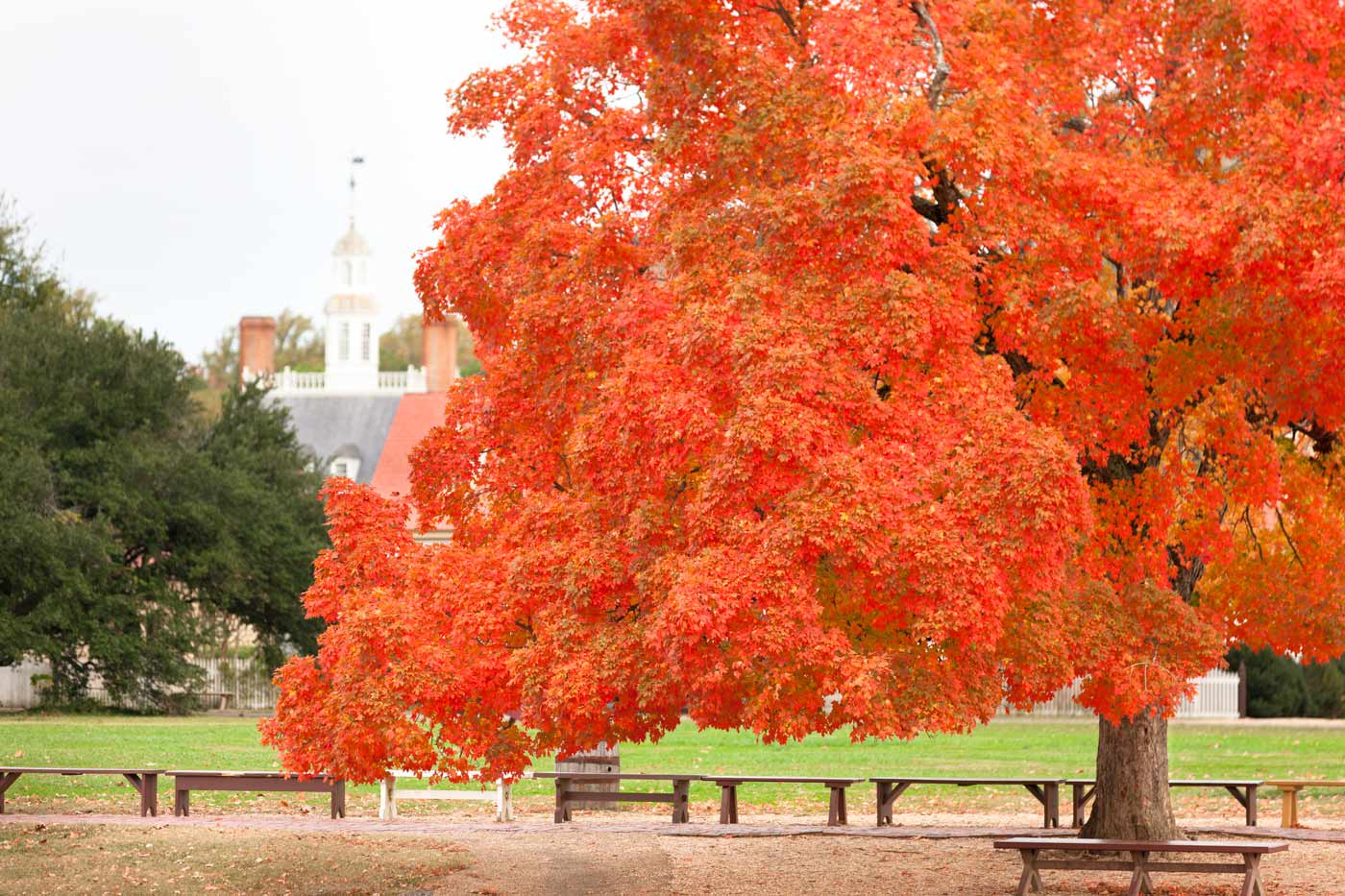 Take in the fall displays of 25 period species of oak tries, 20 Virginia state champion trees, and two national champion trees. You can use our map and scan the QR codes throughout the Historic Area to learn more about each species in our Level 2 certified arboretum.
6. See the Vibrance Reflected in the Art Museums Exhibitions
If you're visiting to natural admire beauty, there's no doubt you should round your trip out with a visit to the exhibitions at the Art Museums of Colonial Williamsburg, included in your admission ticket. From artists who took inspiration from nature to vibrant colors that just happen mimic those warm hues you'll find in the Historic Area, something's sure to catch your eye at the newly expanded and updated Art Museums of Colonial Williamsburg.
Colonial Williamsburg is the largest living history museum in the world. Witness history brought to life on the charming streets of the colonial capital, plus, explore our newly expanded and updated Art Museums of Colonial Williamsburg featuring the nation's premier folk art collection, plus the best in British and American fine and decorative arts from 1670–1840. Check out sales and special offers to plan your visit.
Learn More