With thousands of objects on display in more than 20 exhibitions, Historic Area programming, and dining and shopping amenities, you could easily spend a whole day at the Art Museums of Colonial Williamsburg.
Newly expanded and renovated, a beautiful new entrance on South Nassau Street welcomes guests through bricked archways toward a grand concourse, connecting modern amenities and the two world-class art museums housed under this building.
Check the schedule
Start by checking the schedule for programs during your visit. Check this month's programs on our website here for daily staged performances and expert talks in the Hennage auditorium, activities, tours, and more.
In the galleries
When you arrive, be sure to look for special pop-ups in the galleries. Harpsichord-makers, silversmiths, tailors, and more of our tradespeople (on rotation) are demonstrating their techniques and tools in the galleries daily. Plus, you'll hear music played on period instruments if you're visiting on a Wednesday. View our events calendar to check for gallery pop-ups during your visit.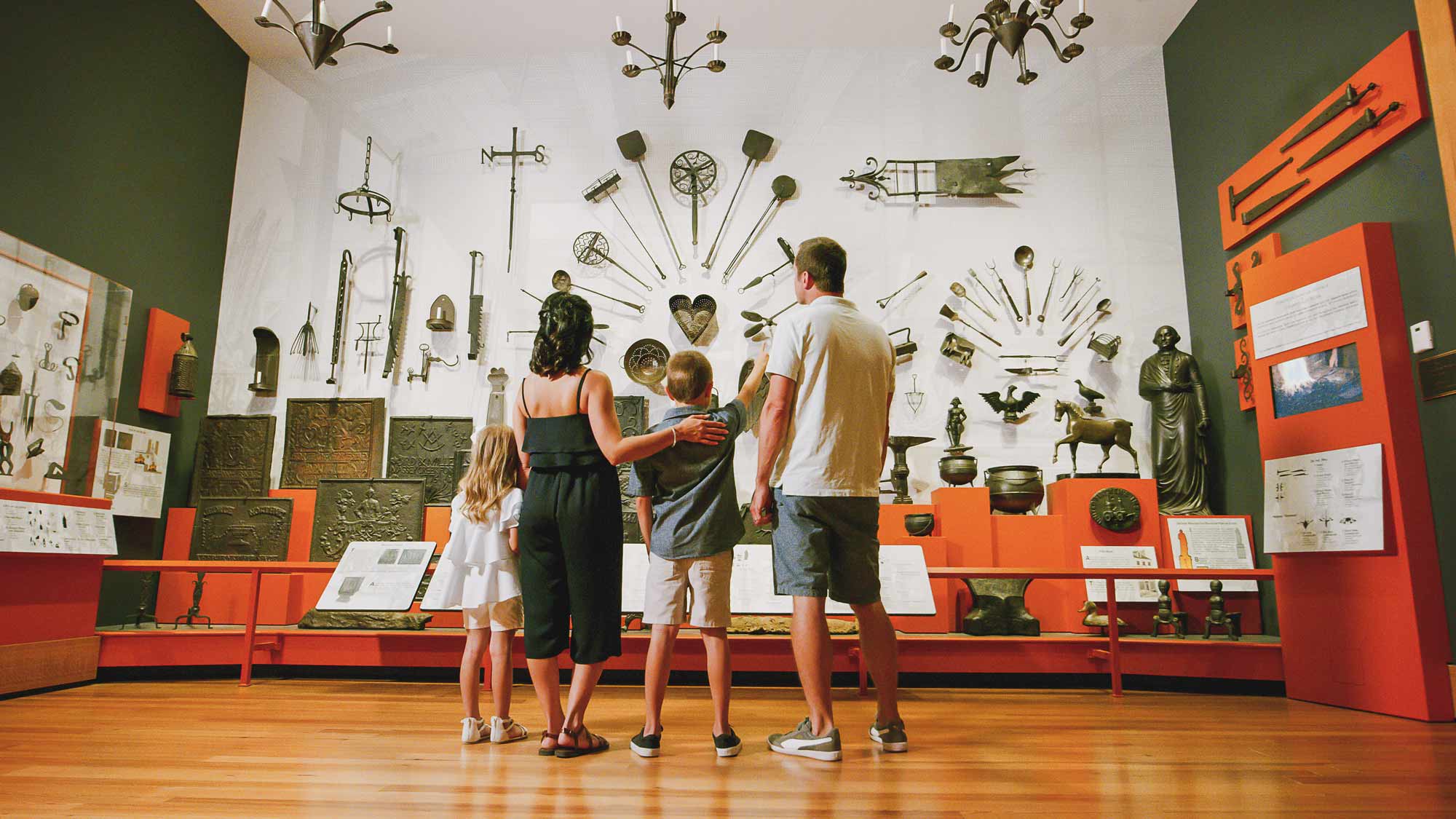 Tour the Folk Art exhibitions
Discover the colorful and whimsical folk art created by amateur artists and artisans in the Abby Aldrich Rockefeller Folk Art Museum. Home to the nation's premier collection of American folk art, this museum is home to more than 7,000 folk art objects made during the 18th, 19th, and 20th centuries.
Click here and scroll horizontally to learn more about our current Folk Art exhibitions or learn more about what Folks Art is here, then discover all kinds of one-of-a-kind objects during your visit!
Tour the Decorative Art exhibitions
The DeWitt Wallace Decorative Arts Museum exhibits the best in British and American fine and decorative arts from 1670–1840. But what are the decorative arts? They're objects that are all around us — things that are useful as well as beautiful. Most interestingly, there's a fascinating story behind each object, and our curators are masters at creating exhibitions that share those stories with you.
Learn more about what the Decorative Arts are here, click here and scroll horizontally through our current Decorative Art exhibitions, then discover the amazing stories, beautifully told during your visit.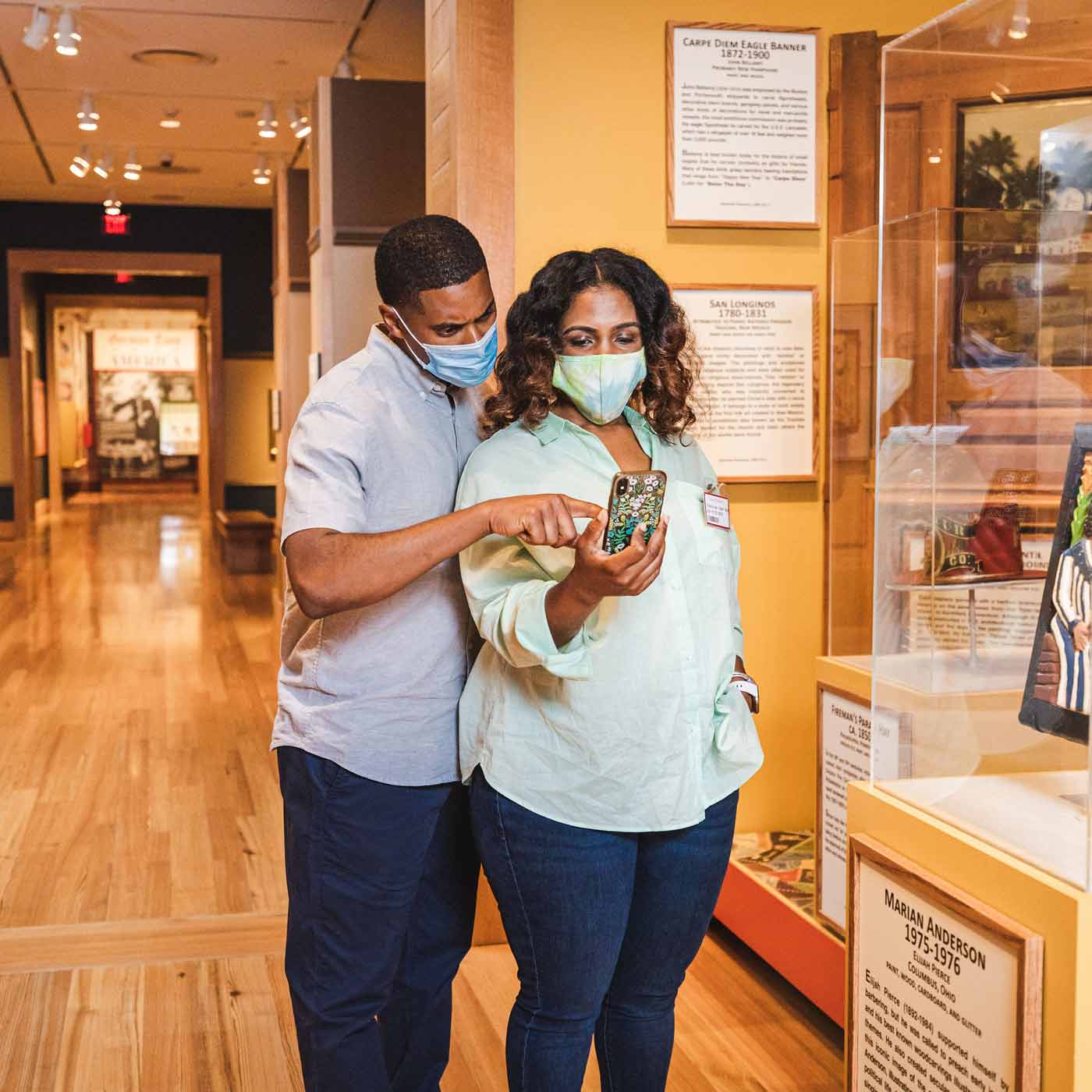 Try a Different Lens
To see the exhibition through a new lens, check out some of our self-guided tours. Ask our front desk staff about provided guides including By African American Hands, which will guide you through examining 12 objects created by enslaved and free men and women of color. For younger guests, American Pets guides visitors through the galleries in search of pets in art.
You can also download our audio tour, written and narrated by local teens, for a contactless and youthful guide to notable objects.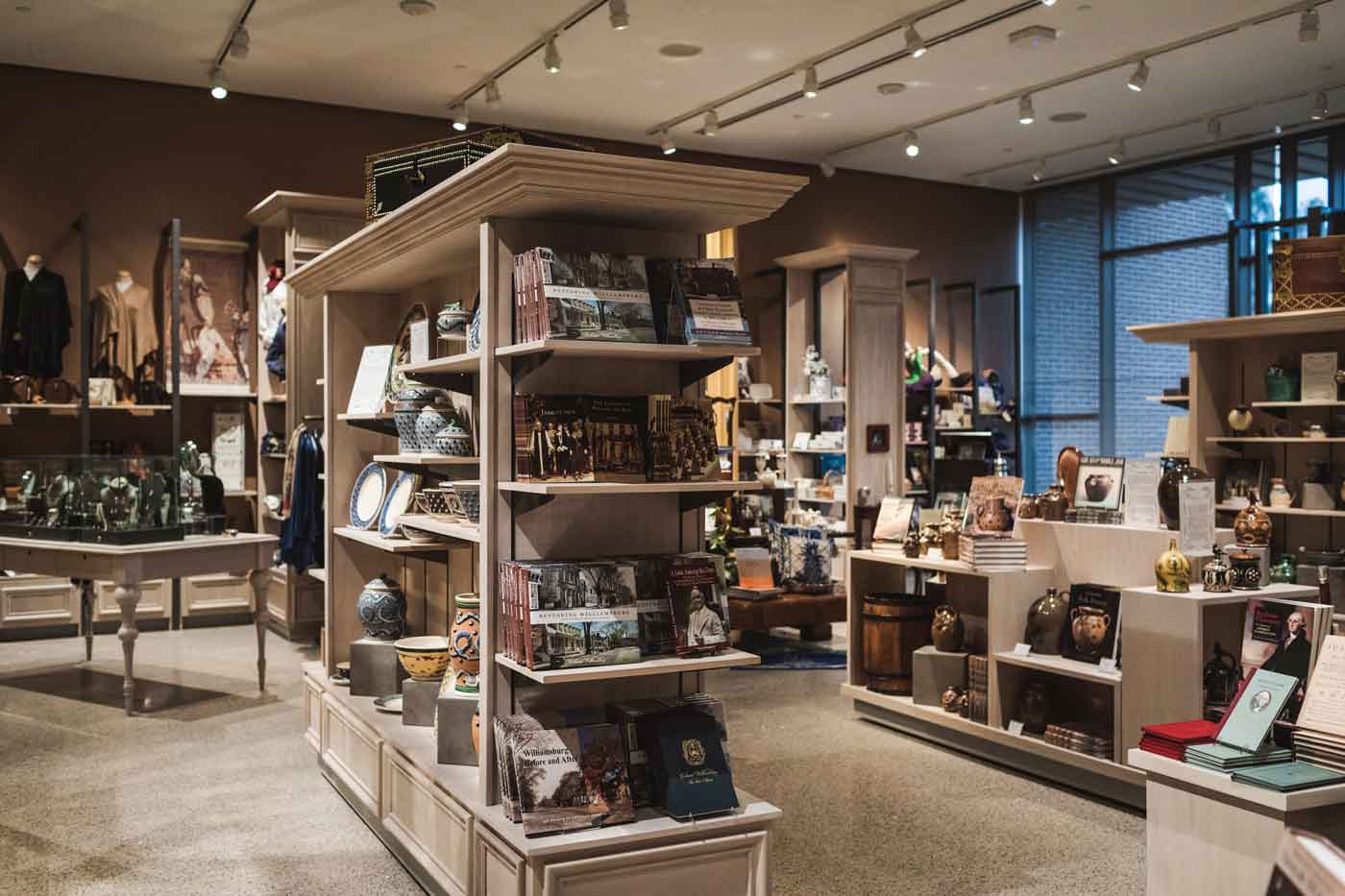 Shop Inspired Finds
After discovering treasures from centuries past in the galleries, stop by the Museum Store to pick up a treasure of your own. The new space boasts an expanded selection of unique jewelry, needlework, books, reproductions, and more. Handmade pottery, glassware, and framed prints inspired by the museum's folk art collection make great gifts or a memento for yourself!
Did you know Art Museum of Colonial Williamsburg members receive 10% off at the Museum Store? Learn more about membership here.
Share a Meal
With a menu featuring fresh ingredients and even adult beverages, a new spacious light-filled dining area, and outdoor patio seating, the new Museum Café is the perfect place to enjoy a meal before or after a visit to the galleries.
Did you know Art Museum of Colonial Williamsburg members receive 10% off at the Café? Learn more about membership here.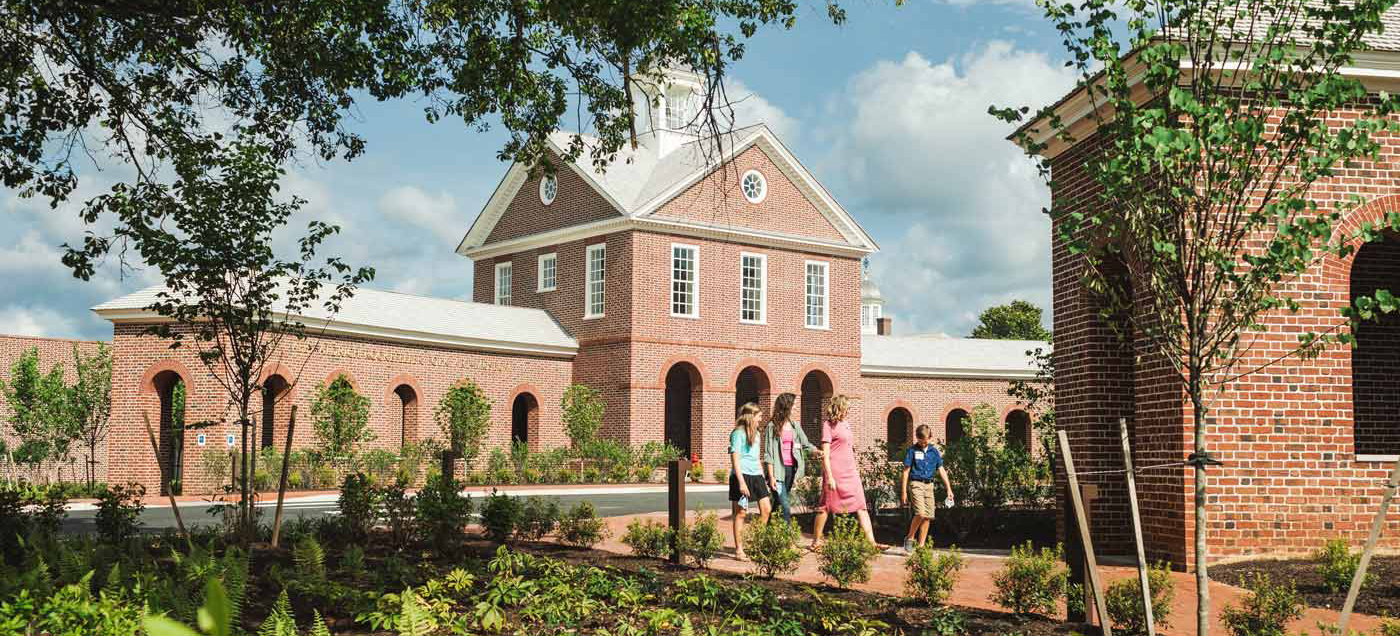 Colonial Williamsburg is the largest living history museum in the world. Witness history brought to life on the charming streets of the colonial capital and explore our newly expanded and updated Art Museums of Colonial Williamsburg, featuring the nation's premier folk art collection, plus the best in British and American fine and decorative arts from 1670–1840. Check out sales and special offers and our Official Colonial Williamsburg Hotels to plan your visit.
Learn More