Monday

Closed

Tuesday

Closed

Wednesday

Closed

Thursday

Closed

Friday

Closed

Saturday

Closed

Sunday

Closed
Soldiers valued tinware for its durability, low cost, and light weight. To supply the army during the Revolution, Virginia's government established a tin shop to produce kettles, cups, plates, and other items. Stop by to see how our "tin men" snip, shape, and bend this flexible material.
DIY-ers & Makers Itinerary
See the time before power tools and meet our world-class artisans in the Historic Trades. Must see for DIY and makers of all ages!
Learn More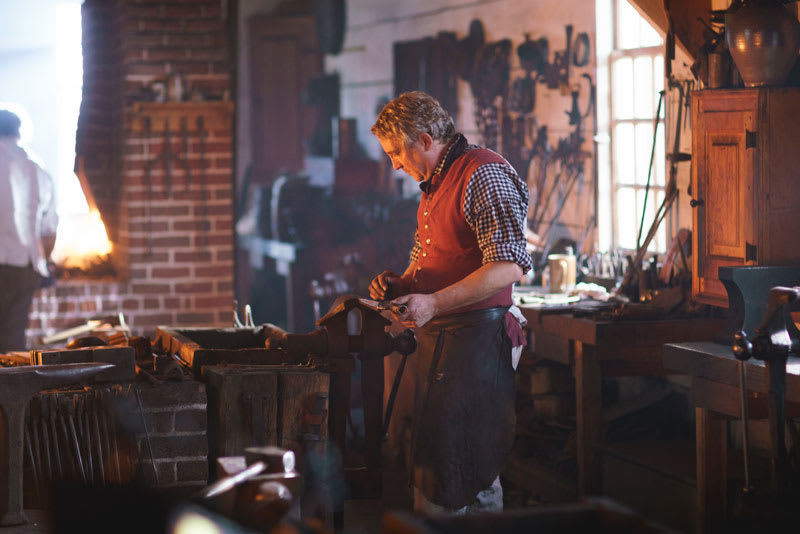 Make A Difference!
As we are not state or federally funded, The Colonial Williamsburg Foundation relies on individual donations of any size to fulfill our mission: that the future may learn from the past. Send in your gift today and make a difference!
Historic Trades
Discover craftsmanship in more than 20 trades, where modern-day practitioners use 18th-century tools and techniques to apprentice in — and eventually master — blacksmithing, woodworking or gunsmithing, just to name a few.
View All