Open today until 5:00 p.m.
Monday

9:00 a.m. - 5:00 p.m.

Tuesday

9:00 a.m. - 5:00 p.m.

Wednesday

Closed

Thursday

Closed

Friday

9:00 a.m. - 5:00 p.m.

Saturday

Closed

Sunday

9:00 a.m. - 5:00 p.m.
Fashion was just as important in the 18th century as today - maybe even more so if you wanted to be part of the "in crowd". Routinely wearing a wig may seem strange to us, especially for men, but it communicated the wearer's elegance, his station in society, and even his occupation to his fellow colonists. With the skill of a barber and hairdresser combined, our wigmakers fashion "perukes" of quality and distinction.
Accessible
View on the Full Map
Fashionistas Itinerary
Did you know colonialists often wore bright colors and patterns? Explore the world of 18th-century fashion and style.
Learn More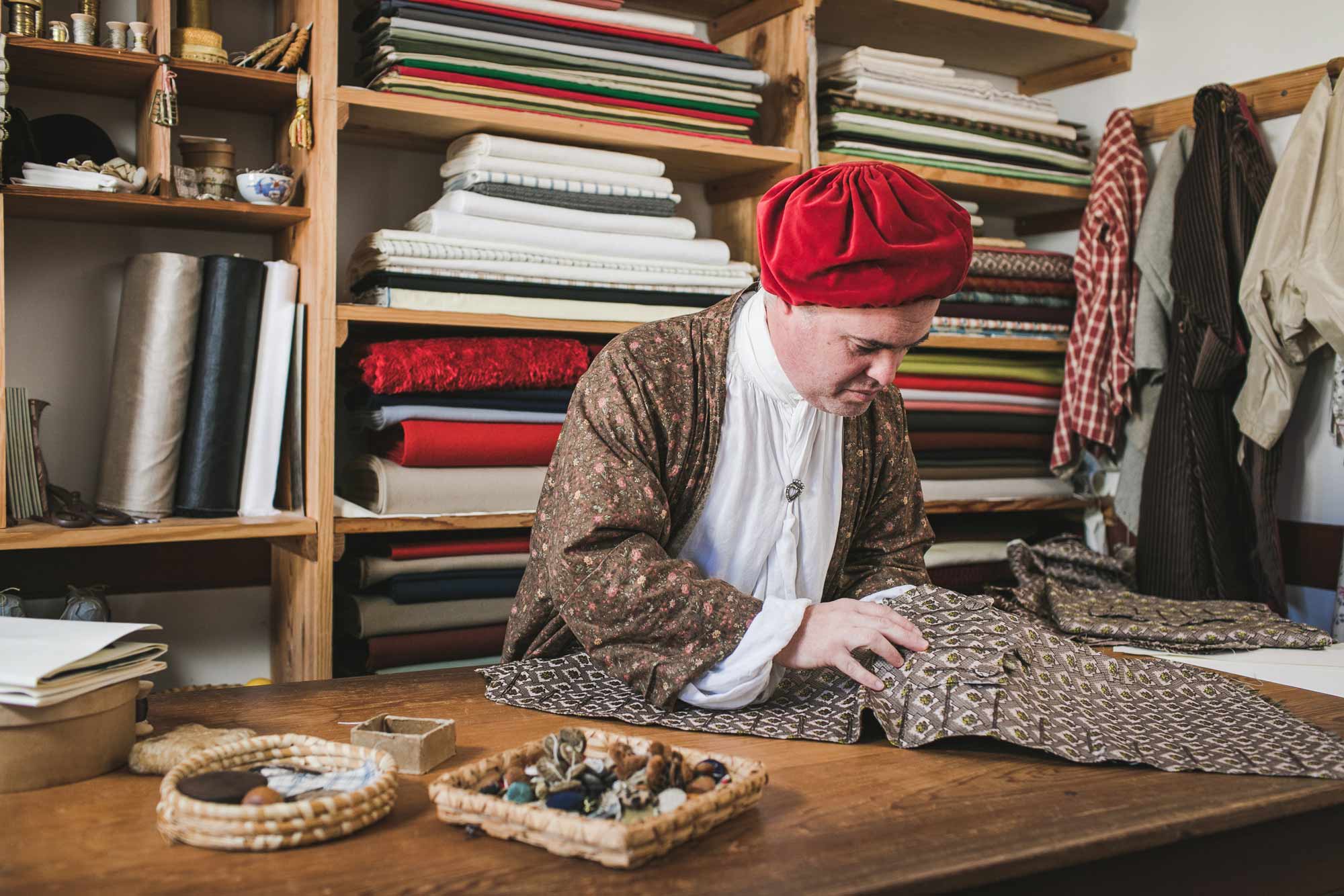 Make a Meaningful Gift!
Since The Colonial Williamsburg Foundation does not receive state or federal funding, your gift today will have a large impact. We can only keep this special place alive thanks to the generosity of individual donors like you. Big or small, your contribution means so much to us.
Historic trades
Discover craftsmanship in more than 20 trades, where modern-day practitioners use 18th-century tools and techniques to apprentice in — and eventually master — blacksmithing, woodworking or gunsmithing, just to name a few.
View All