From the very beginning, Americans have sought to create a more perfect union. Colonial Williamsburg's role in education and thought leadership has never been more important. Through the Campaign, we will foster discussions on topics involving American democracy, the Declaration of Independence, the U.S. Constitution and civic engagement.
The track record for the Foundation's ability to assemble and deliver inspiring content is compelling. Our programming is the recipient of 16 Emmy Awards and the Japan Prize, which was given in recognition of the Foundation's contributions across the globe.
To make a real difference, it is no longer enough to be the largest site-based U.S. history museum. To break through barriers, we must now become the world's largest U.S. history virtual museum.
Through this investment in civic engagement, we will shape the way educators, students and citizens access our resources, reach new generations with engaging experiences, and connect with all citizens who are drawn to participate in complex conversations.
Colonial Williamsburg underscores how our aspiring colonial peoples persevered in the face of many challenges and seemingly overwhelming circumstances."

Cynthia and Bob Milligan, donors
A New Teacher Institute Center
Colonial Williamsburg will create a facility that can better support the work of the Bob and Marion Wilson Teacher Institute and serve as a dedicated space for teachers. The former structure of the Abby Aldrich Rockefeller Folk Art Museum will be converted into a center featuring offices, classrooms, learning labs and support facilities, providing a centrally-located hub for education.
The Teacher Institute Center (PDF)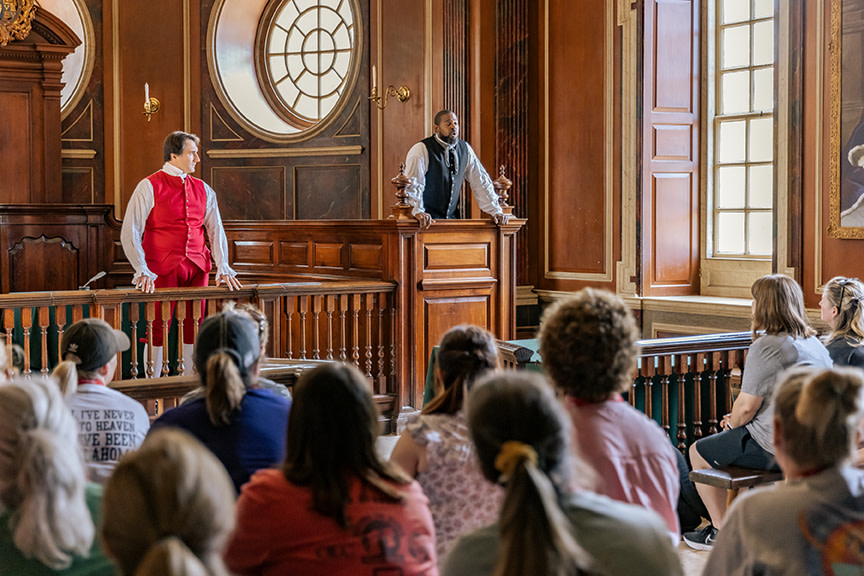 Colonial Williamsburg Innovation Studios
Through the Innovation Studios, we are making Colonial Williamsburg's deeply researched content available to the world. This hub will design digital experiences to reach hundreds of millions of Americans, not only by sharing our assets, but also by engaging people in constructive dialogue and through creatively presented, impactful programming.
Colonial Williamsburg Innovation Studios(PDF)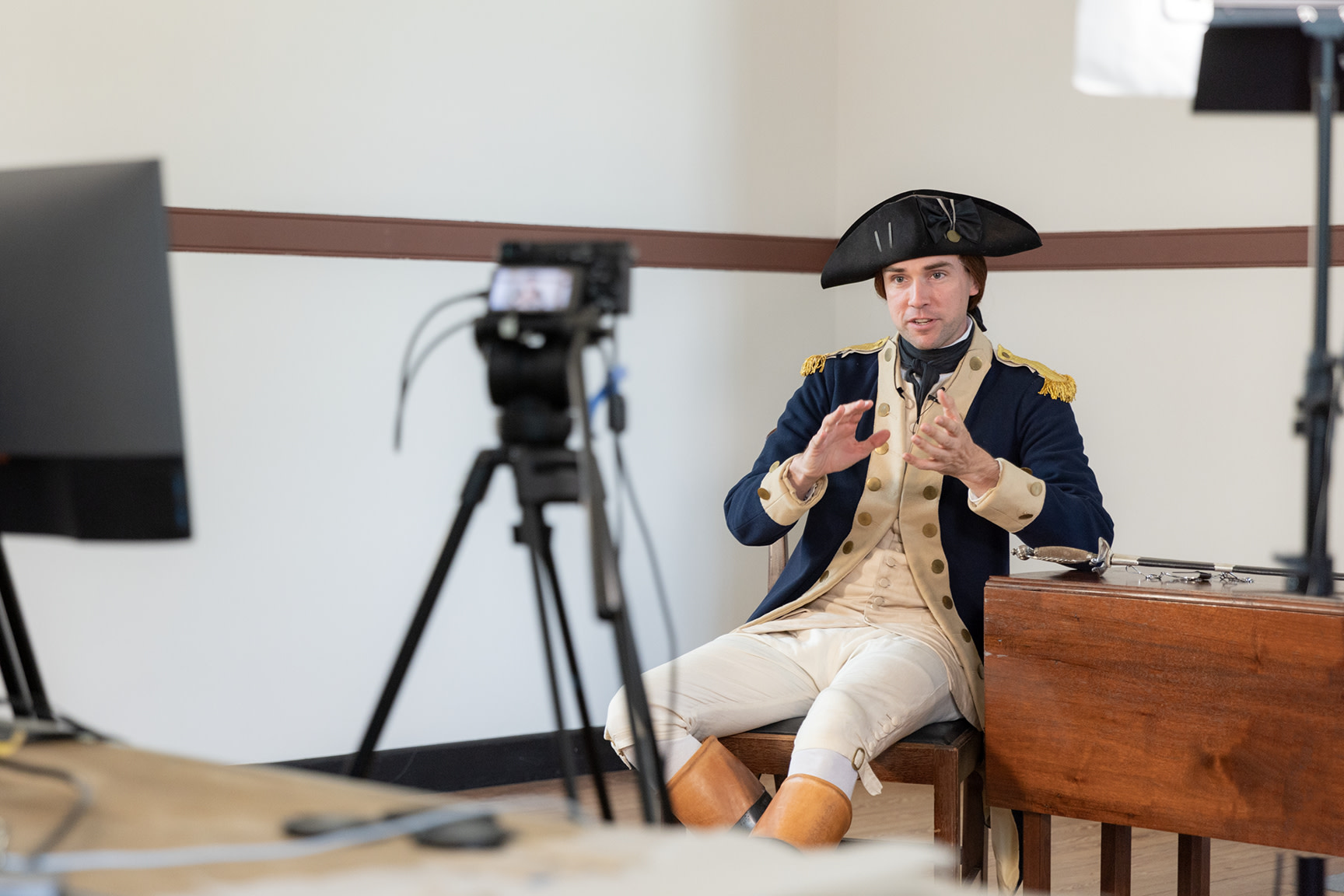 Ben Franklin's World
Podcasts are a powerful way to reach new audiences. Ben Franklin's World, an award-winning podcast about early American history and the historical process, has engaged more than 11 million listeners in stories about colonial life. By expanding the podcast, we can inspire more listeners to consider their world through a historical lens.
Relaunching history.org
Colonial Williamsburg will relaunch history.org providing an interdisciplinary curriculum for classrooms across the country. The reimagined site will feature content curated by educators and historians in partnership with peer museums and educational institutions, offering resource-challenged educators a powerful tool.