Open today until 5:00 p.m.
Monday

9:00 a.m. - 5:00 p.m.

Tuesday

9:00 a.m. - 5:00 p.m.

Wednesday

Closed

Thursday

Closed

Friday

9:00 a.m. - 5:00 p.m.

Saturday

9:00 a.m. - 5:00 p.m.

Sunday

9:00 a.m. - 5:00 p.m.
Touch and feel the many different sorts of fabrics and garments that clothed colonial Americans, from elegant suits in the latest London styles to the sturdy uniforms of Revolutionary soldiers. Stay in the shop long enough, and you may be the next "customer" to be measured.
Accessible
View on the Full Map
Fashionistas Itinerary
Did you know colonialists often wore bright colors and patterns? Explore the world of 18th-century fashion and style.
Learn More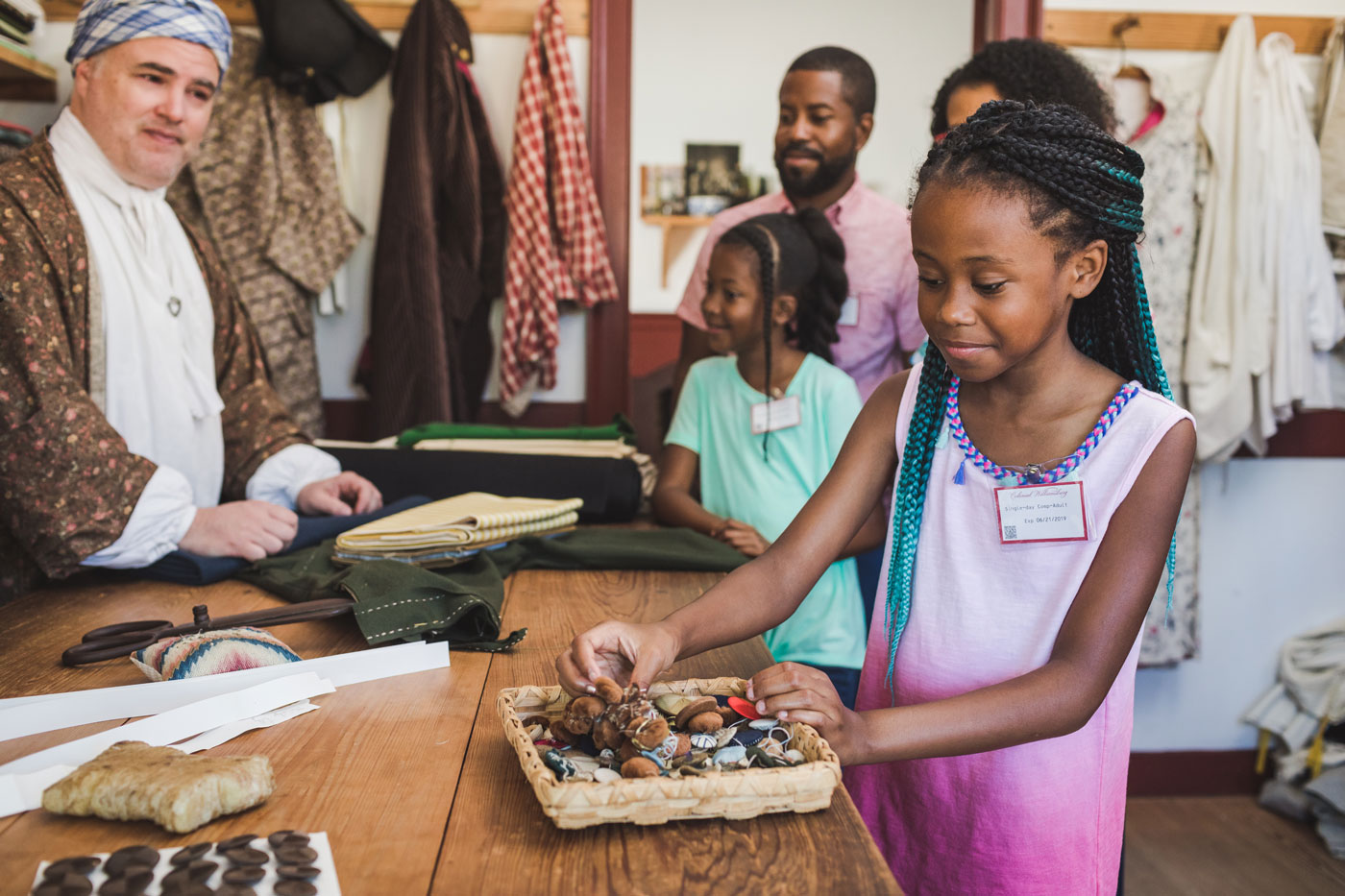 Donate Today
When you give to The Colonial Williamsburg Foundation, a private nonprofit 501(c)(3) organization, you support our mission to feed the human spirit by sharing America's enduring story.