Monday

9:30 a.m. - 4:30 p.m.

Tuesday

9:30 a.m. - 4:30 p.m.

Wednesday

Closed

Thursday

Closed

Friday

9:30 a.m. - 4:30 p.m.

Saturday

9:30 a.m. - 4:30 p.m.

Sunday

9:30 a.m. - 4:30 p.m.
Meet a historic gardener and handle the specialty tools used in the 18th century for planting and harvesting crops. Learn about the herbs and vegetables that were commonly grown for food and the flowers that ornamented the landscape.
Accessible
View on the Full Map
Green Thumbs & Garden Enthusiasts Itinerary
Cool green spaces, flower gardens, big shade trees, and more. See why people keep coming back to our gardens!
Learn More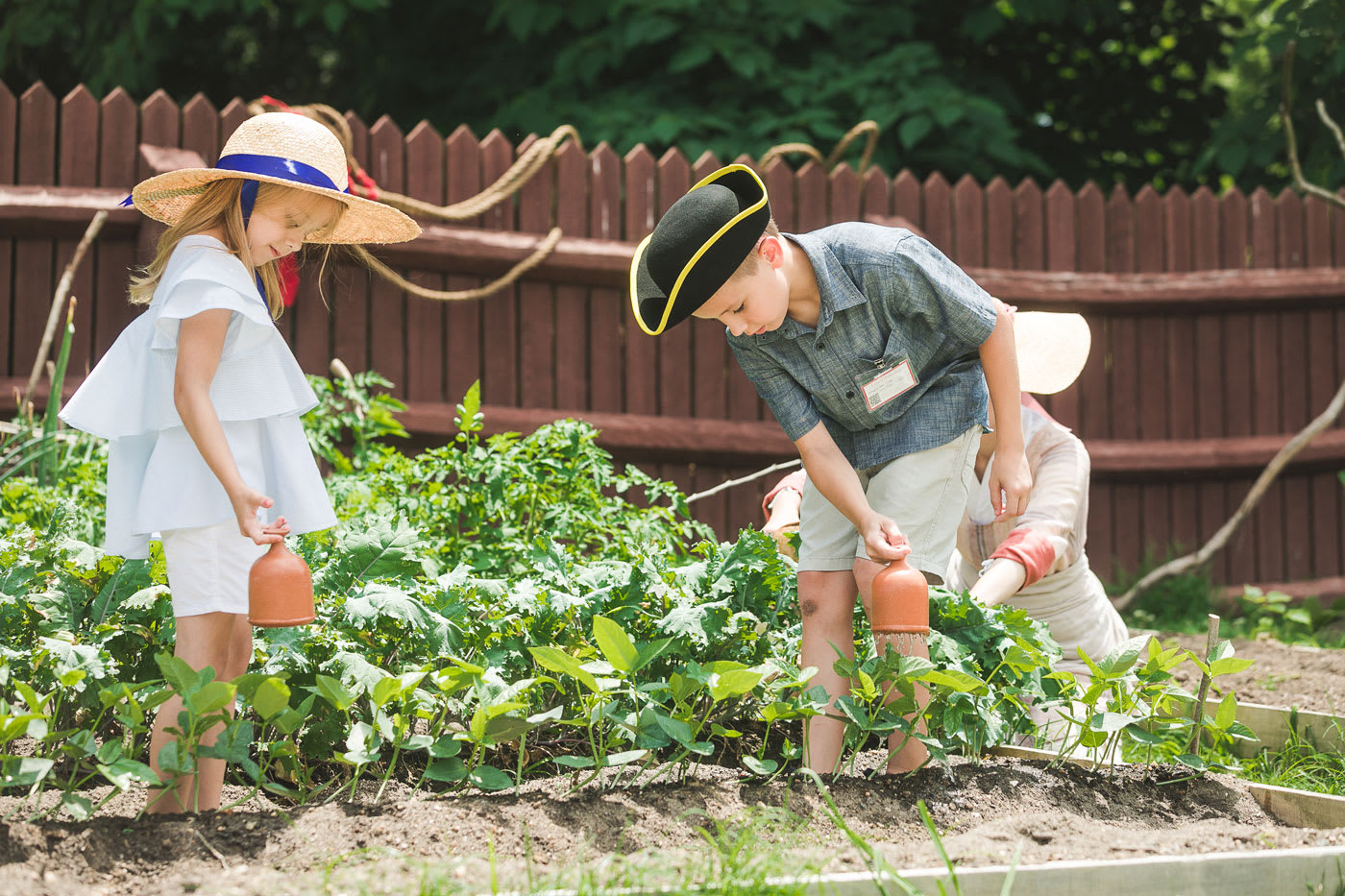 Support Our Mission!
Our donors are the reason we can continue to create an authentic, immersive 18th-century experience for our guests. Since we are not state or federally funded, we rely on your support to fulfill our mission. Give today and help us keep this special place alive.
Historic Trades
Discover craftsmanship in more than 20 trades, where modern-day practitioners use 18th-century tools and techniques to apprentice in — and eventually master — blacksmithing, woodworking or gunsmithing, just to name a few.
View All