At Colonial Williamsburg, commitment to cleanliness and comfort has been a long standing, core operational principle protecting and serving our guests and staff since 1937.
In response to COVID-19, we have updated our protocols to reflect the latest best practices, going above and beyond requirements. We have adjusted our capacities to reflect the November 16 updated to Executive Order 63.
Here's what to know before you arrive
We're continually making updates based on guidance from appropriate government agencies and health authorities, such as the Centers for Disease Control and Prevention (CDC). These updates are designed to promote:
Cleanliness and comfort
Physical distancing
Reduced contact
It may be different from your last visit, but together, we'll find new ways to create memories for you and your family.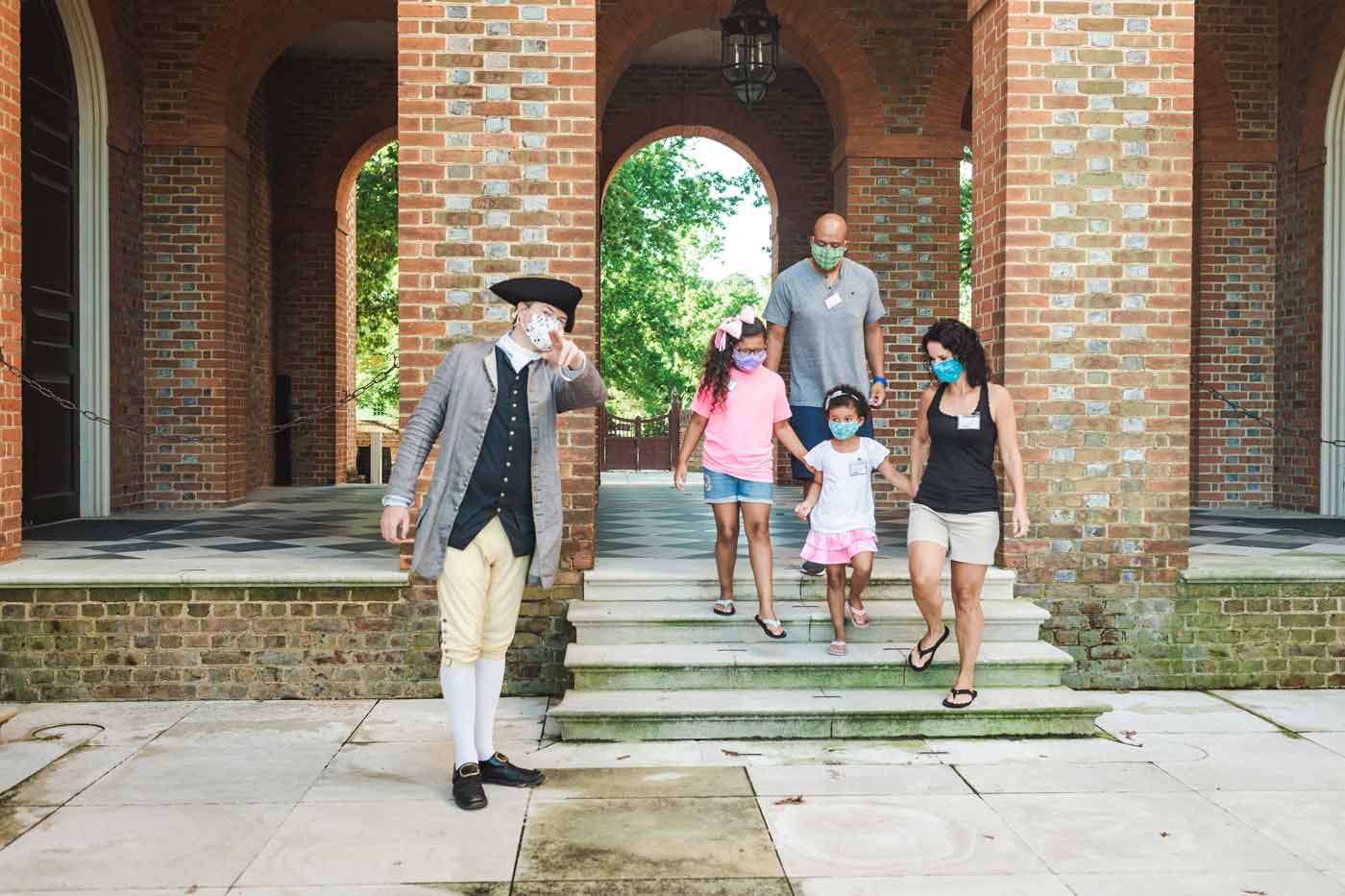 Top Things You Should Know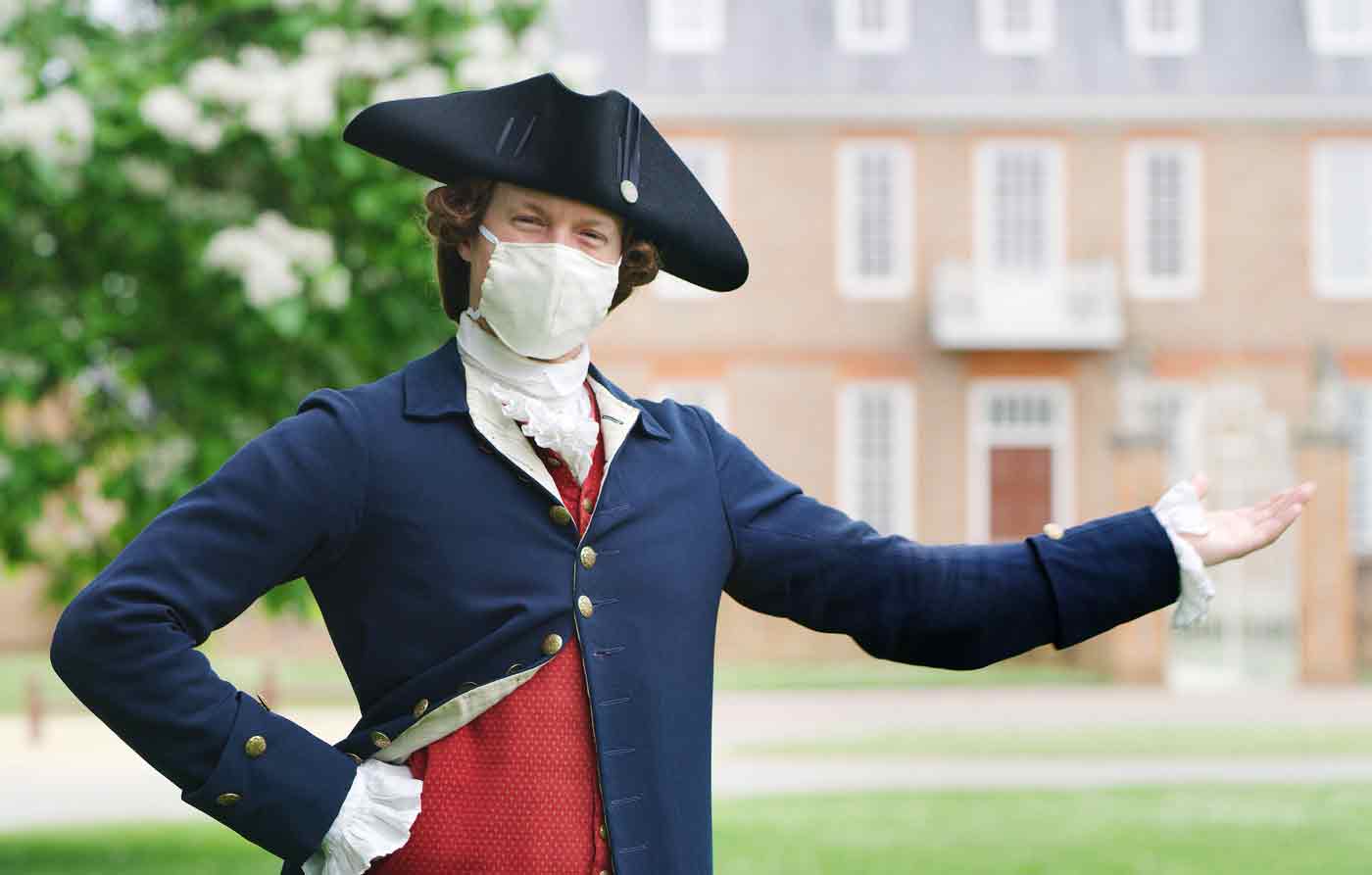 Signage: Signage in public spaces will remind guests to maintain at least 6ft distance from other groups of people not traveling with them, this will include standing in lines, using elevators, or moving around the Historic Area.
Physical Barriers: We will be adding plexiglass partitions at locations where guests queue to provide an extra level of protection for our guests and staff.
Capacity: Capacities for indoor spaces as well as the number of individuals permitted for each tour or program, will be determined based on physical distancing and group size limit protocols.
Face Coverings: All guests are required to wear face masks when indoors per Virginia Executive Order 63. The wearing of face coverings outdoors is optional but recommended. Face coverings will be worn by Colonial Williamsburg staff. Affordably priced face coverings will be available for guests to purchase in all Colonial Williamsburg retail outlets. Face shields are not an accepted substitute for masks. Please note that some images on our website may have been taken prior to COVID-19.
Touchless Ticketing: Colonial Williamsburg is pleased to offer touchless tickets. Additionally, the map and program guide are available digitally on our website.
Guest Parking and Transportation: Guests are encouraged to park at the Art Museums of Colonial Williamsburg. Shuttle buses are available to provide transport to key spots in the Historic Area. New bus procedures will limit the number of passengers per bus to accommodate physical distancing. In accordance with Executive Order 63, face coverings will be required to ride the shuttle bus.
Visitor Center: Guests are encouraged to purchase tickets online to limit face-to-face contact. The Visitor Center building is temporarily closed.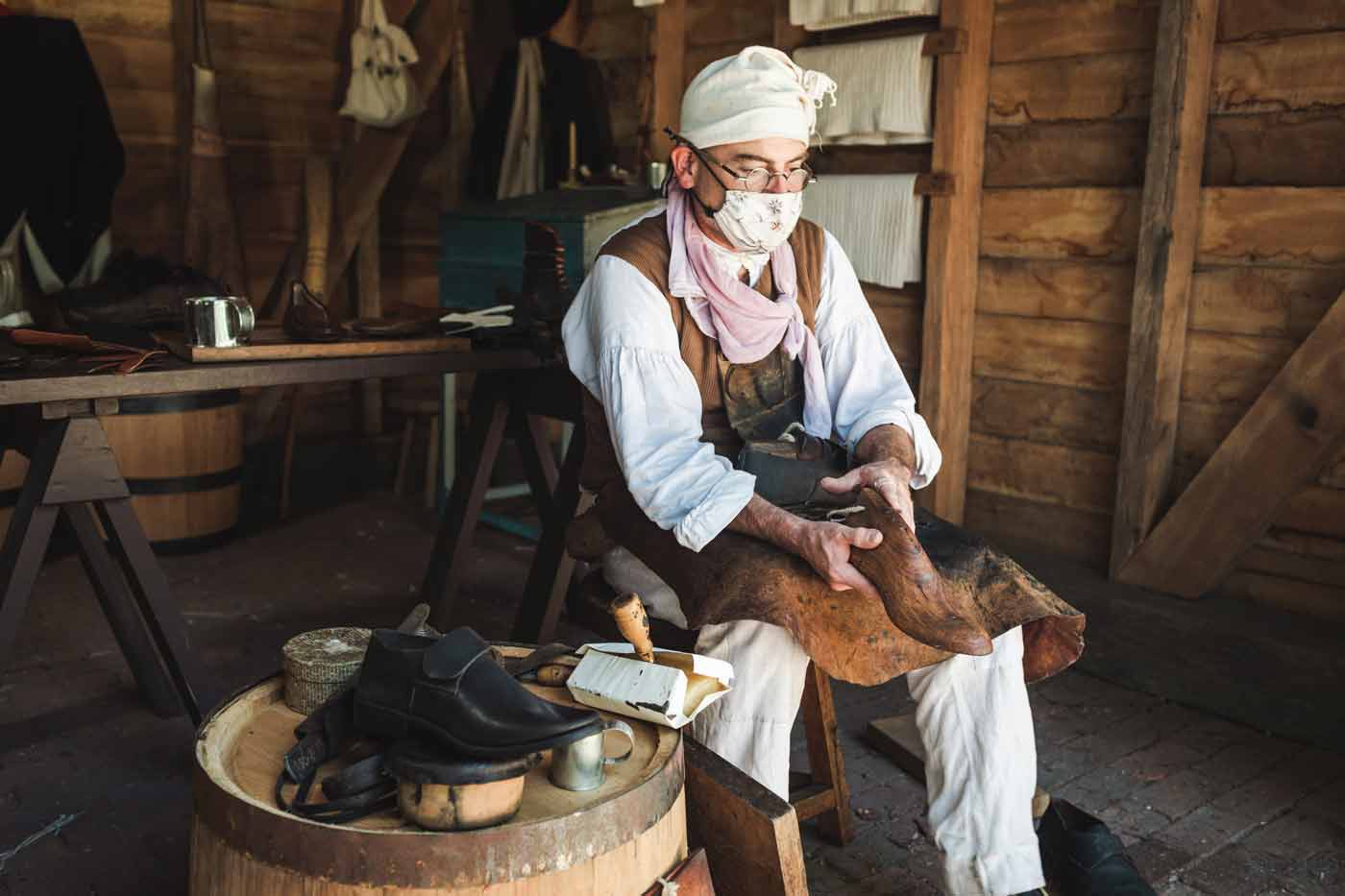 Some locations are closed due to their limited capacities and we've reduced our ticket price to reflect this adjusted experience. Please note that closed locations include the Rockefeller Library and the Merchants Square Ticket Office. However, we've found creative ways to continue to bring history to life, including more frequent tours at smaller capacities and new uses for more spacious locations.
Here's what's open and included in your ticket through March 14, 2021 (daily unless otherwise noted)*:
Sites

Art Museums of Colonial Williamsburg
African American Religion Exhibit (Mon-Fri starting Jan. 3)
Capitol (closed for maintenance Jan. 19-29)
Courthouse
Custis Square Archaeology Project (Mon-Fri)
Governor's Palace & Grounds (closed for maintenance Jan. 4-15)
Magazine
Randolph Kitchen & Yard (Daily through Jan. 2; then Mon, Wed, Fri, Sat after that, except for when closed for maintenance March 1-12)

Check out the Freedom's Paradox Walking Tour (Daily through Jan 2; Mon, Wed, Fri, Sat in January, daily in Feb)

Wythe House & Yard (Daily through Jan. 15; Sun, Tues, Fri, Saturday after that)

Trades

Brickyard (Sun, Tues, Fri, Sat through Jan. 2; then Tues, Wed, Fri, Sat after that)
Carpenter's Yard (closed on Sundays beginning on Jan 3)
Colonial Garden (daily through Jan. 2; Fri-Tues after that)
Ludwell-Paradise Stable (See the Wheelwrights Sun-Wed and Farmer Ed Thurs-Sat, closed December 24-26 and December 31.)
Public Armoury (closed for maintenance Feb. 8-19)
Tradespeople in the Galleries (See different tradespeople at work each day including a rotation of the Joiners, Apothecaries, Printers, Tailors, Bookbinders, Cabinetmakers, Silversmiths, Leatherworkers, Wigmakers, Engravers, or Milliners)
Tradespeople in the Raleigh Tavern Dining Room (See different tradespeople at work each day including a rotation of the Silversmiths, Wigmakers, Apothecaries, Public Leatherworks, Tinsmiths, Bookbinders, or Shoemakers)
Weaver
There are also multiple staged performances and talks a day on the Play House Stage, on the Charlton Stage, and in the Hennage Auditorium, most of which are included in your admission ticket. See the events calendar for more information.
Our rare breed animals will be out and about to meet and see at pasture, plus check out a self-guided tour at the Art Museums or a scavenger hunt on the Palace Green.
Not included in your admission ticket, but also open are:
Carriage Rides
Chowning's Tavern
Musket Range
Tarpley & Thompson Store (closed for maintenance February 1-5)
Prentis Store (closed for maintenance February 22-26)
Haunted Williamsburg (through January 2)
Ghost Walk Jr (through December 31st)
We also have interpreters stationed at Orientation Zones, marked on our map, where we recommend you stop and find out what's happening for the day to make sure you make the most of your visit!
*Please see CW Planner for the most up to date hours and information. Programs are subject to change; some may be weather dependent.