With our 301 acre Historic Area, two world-class Art Museums, plethora of shopping opportunities, and fine and family dining, there are plenty of things to do in Williamsburg. What if you only have one day in Colonial Williamsburg?
We planned a sample itinerary for you below to help you fit as much as possible into your visit! Here's an example of what your day could look like. There are a few opportunities to choose between two activities, and you never know what you'll stumble upon or where you'll want to linger for more questions, so remember to let your curiosity guide you!
You can download and print our map and daily guide to navigate our 301 acres. The best part? Every site, performance, and exhibition in your 9 a.m. – 5 p.m. schedule below is included in your admission ticket or pass.
8:30 a.m. Get Started
Park at the Visitor Center and take the one-mile footpath to the Historic Area. Or take a short ride on our regularly sanitized shuttle buses to other sites. You can get your tickets digitally at online, or stop at the Visitor Center if you need help.

9:00 a.m. The Governor's Palace
Start with exploring the seat of Royal power in 18th-century Virginia. Take a tour of the Palace first, and don't forget to check out the gardens behind it afterward. Tours begin at 9 a.m. Small groups are admitted every 15 minutes to maintain safe physical distance. Tours every 15 minutes.
Travel time: 5 minutes walking

9:30 a.m. Colonial Garden
Explore this garden filled with vegetables and perfumed by heirloom roses and herbs. Speak to gardeners about the surprising specimens you find.
Travel time: 2-5 minutes walking

10:00 a.m. Weaver or Magazine Yard
Watch the weavers at work and find out what they use to dye flax, cotton, and wool into beautiful colors, or head over to the Magazine Yard to discover the Crown's commitment to the common defense at this military storehouse.
Travel time: 3 minutes walking

10:30 a.m. Check out the George Wythe House.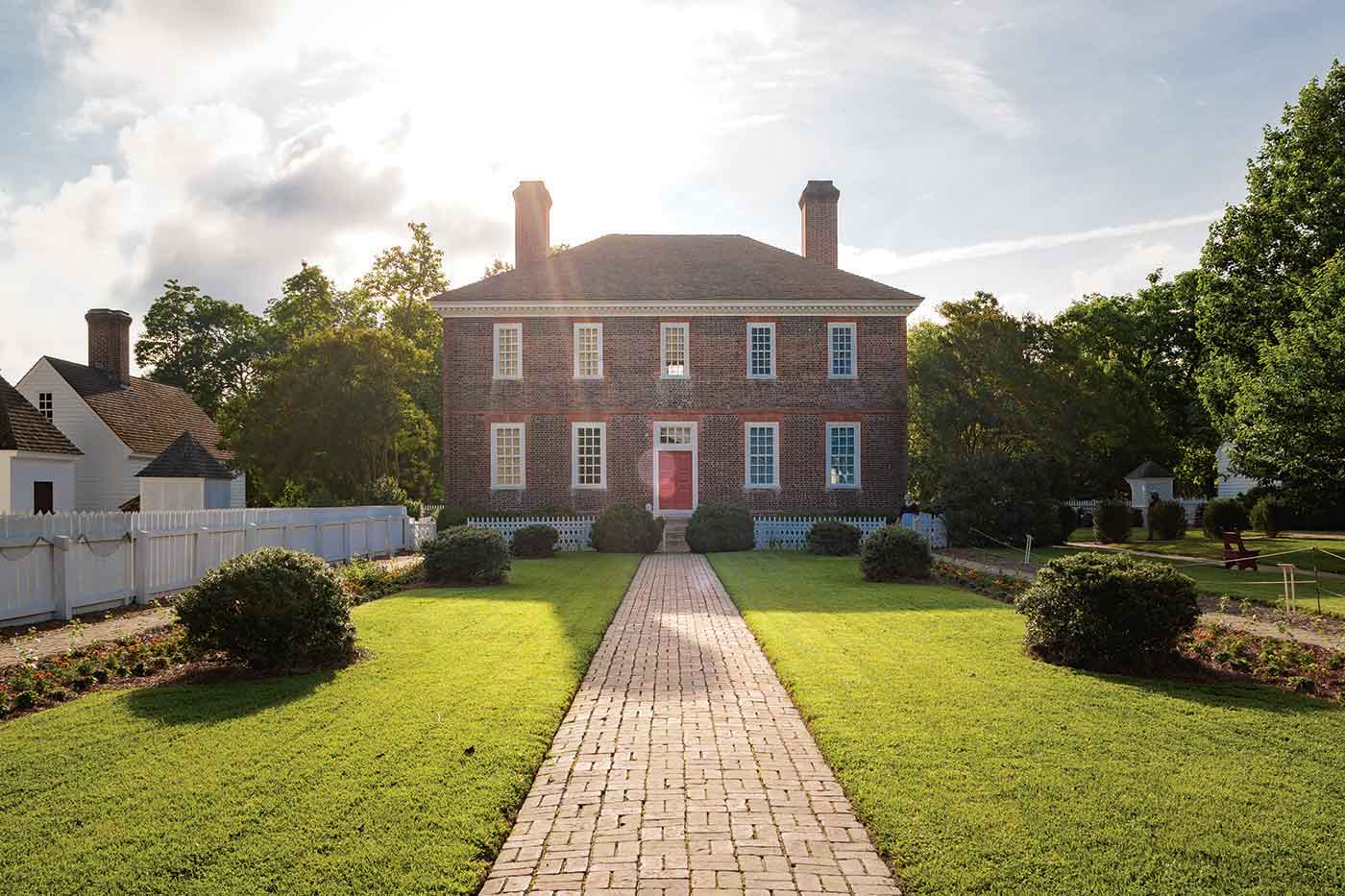 Discuss Enlightenment thinking and the ideas that shaped the Revolution and the ways that free and enslaved people on the property engaged with those ideas. Plus, from 10-11 daily, you might encounter Nation Builders during your visit!
Travel time: 1 minute

11 a.m. See a Play
Monday through Saturday at 11a.m., Jug Broke Theatre presents stories of the 18th century dramatized on the Play House Stage. Check the marquee by the stage for daily performances.
Travel time: 8 minutes walking to Custis Square or 4 minutes to the Courthouse

11:45 a.m. Visit Archaeologists or Tour the Courthouse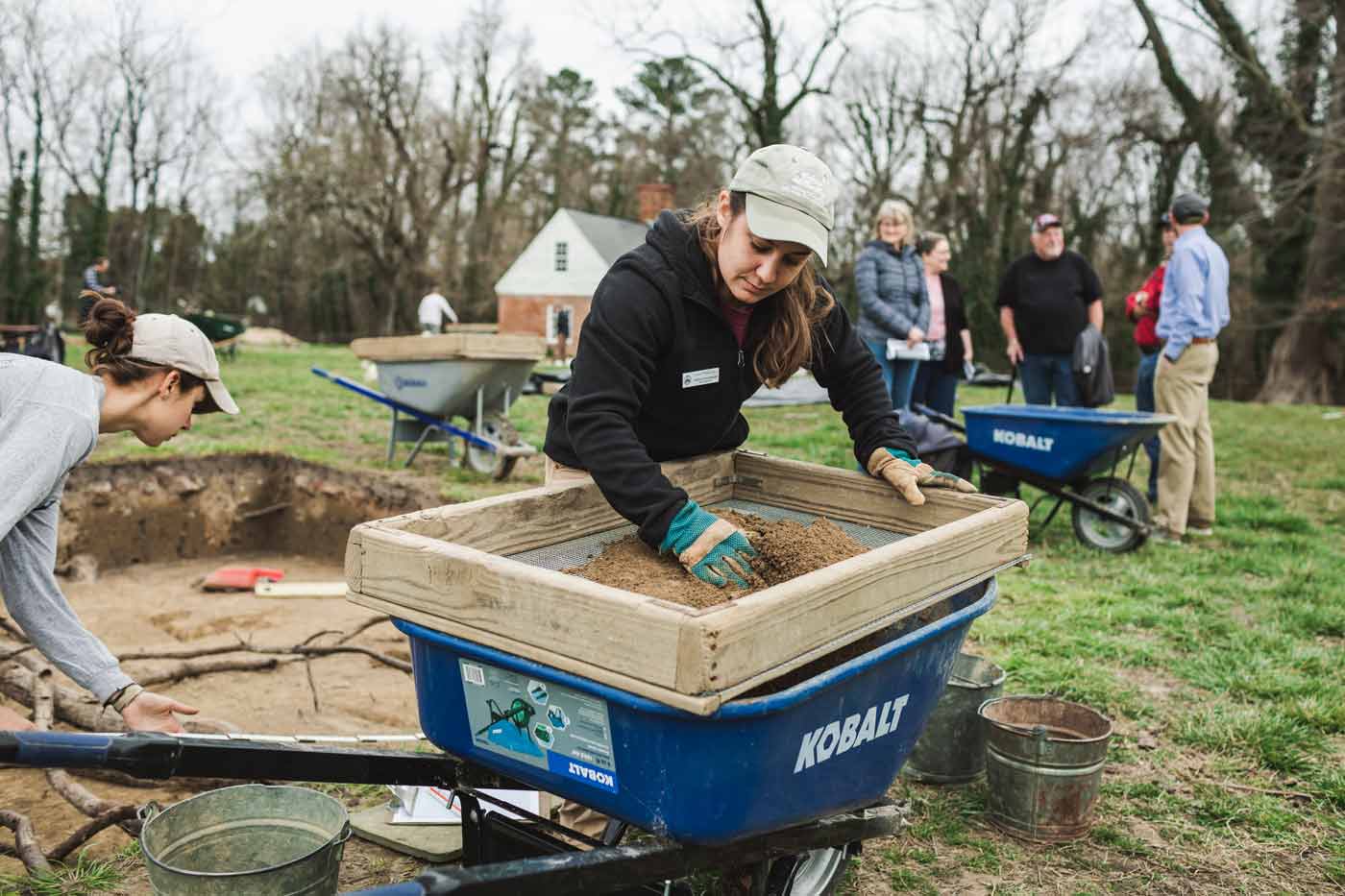 Head over to the Custis Square or First Baptist Church archaeology sites.  Learn about what they're uncovering and how archaeological evidence informs your experience in the colonial capital. Plus, you're just across the street from lunch!
Visiting on the weekend? Or perhaps you have an interest in law? Discover how the 18th-century courthouse connected Virginians to their community.
Travel time: 1 minute walking from Custis Square or 4 minutes from the Courthouse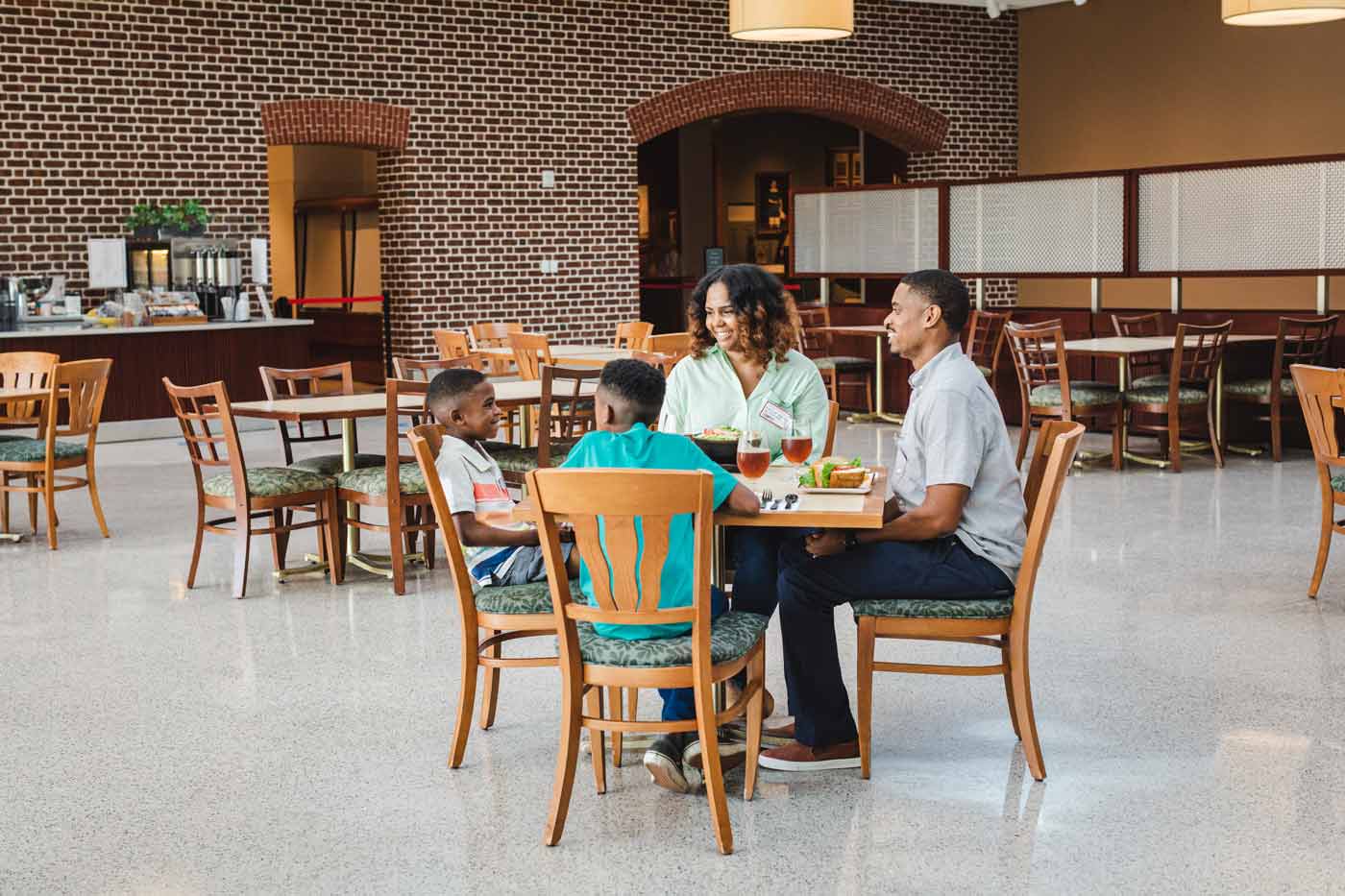 12:45 p.m. Lunch at the Art Museums Café
Refuel your crew in the newly expanded Art Museums of Colonial Williamsburg Café! Natural light streams into the spacious eating area, plus there's seating on our patio as well. Then, use your admission ticket to enter the museums for a show and some exploration.

1:30 p.m. See a show in the Hennage Auditorium at the Art Museums
See a performance featuring the people who bring history to life on the Hennage Auditorium stage every day at 1:30 p.m. Check the events calendar to find out what's showing during your visit.

2:15 p.m. Explore the Exhibitions
Discover more of the Art Museums of Colonial Williamsburg collection on view than ever, from colorful and whimsical folk art made by amateur artisans in the Abby Aldrich Rockefeller Folk Art Museum to objects that are useful as well as beautiful in the DeWitt Wallace Decorative Arts Museum. Plus, find tradespeople in their temporary workshops in the galleries!
Travel time: Shuttle from the Museum stop to the Capitol stop, or take about 13 minutes walking

3:30 p.m. Tour the Capitol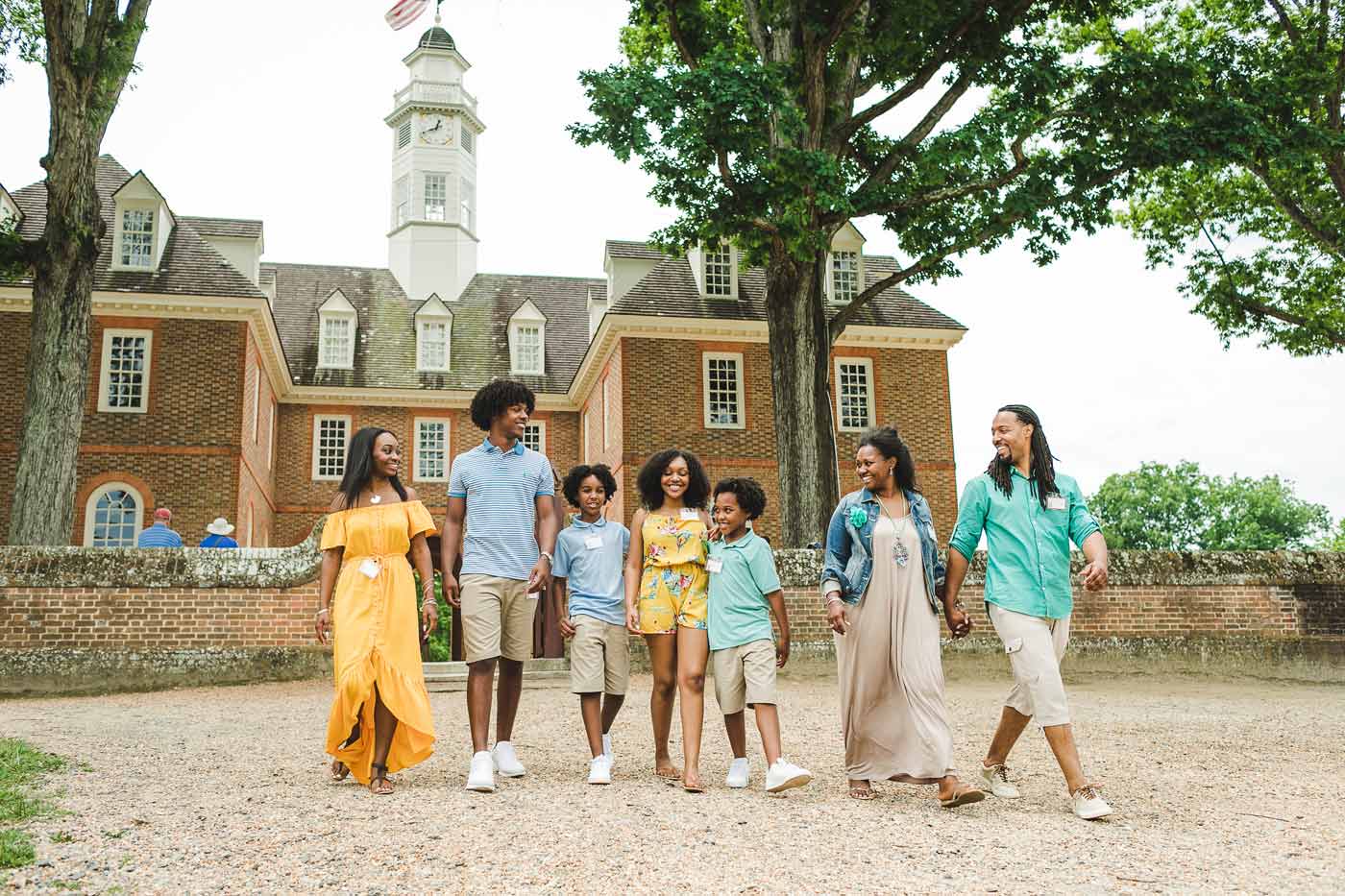 Hop off the shuttle and into the founding principles of our government. Take a guided tour of the Capitol and learn about your rights and responsibilities as citizens of a new republic. Small groups are admitted every 15 minutes to maintain safe physical distance. Tours every 15 minutes.
Travel time: 1-3 minutes walking

4:00 p.m. Visit the Public Armoury or Hear from More Voices
Time for another choice! Head over to the Public Armoury to visit the Blacksmiths daily, accompanied by rotating Foodways, Shoemakers, Wheelwrights and Tinsmiths, or check out the 4 p.m. show on the Charlton stage, ranging from our American Indian Life Series to My Story; My Voice. Check the events calendar to find out what's showing during your visit.
Travel time: 5 minutes walking

4:30 p.m. Visit the Carpenter's Yard
Visit the Carpenters to discover how timber is transformed into buildings with hand tools before the day is over

5 p.m. Grab Dinner
Eat al fresco on the Sweet Tea & Barley terrace, at Chowning's Tavern's Garden Grill, or on the Social Terrace. Or enjoy a meal in nearby Merchants Square. Check out current dining options here.

7 p.m. or 8:30 p.m. Brave Haunted Williamsburg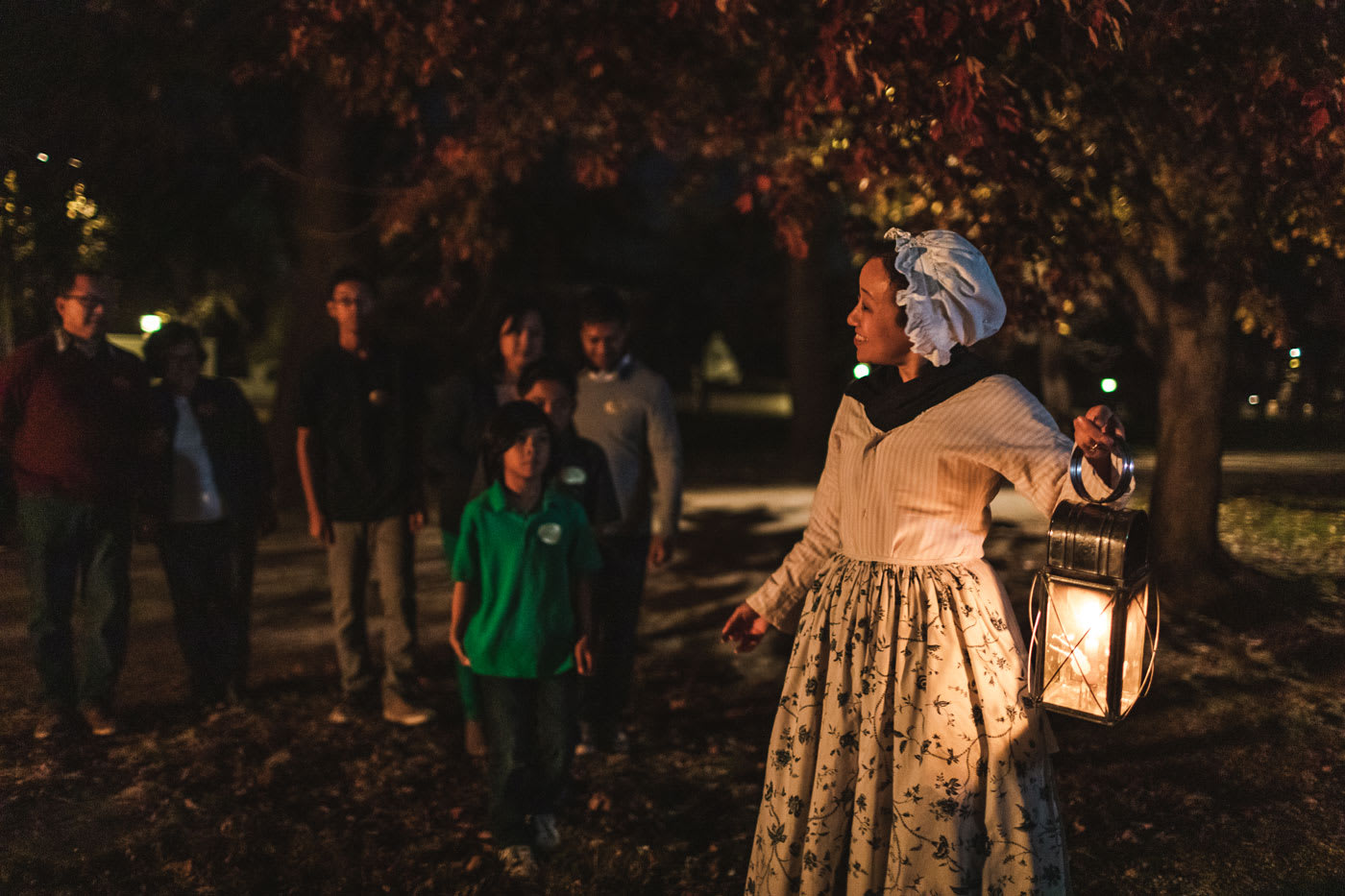 The fun doesn't end when the sun goes down. Take a Haunted Williamsburg ghost tour, the only tour with exclusive access to historic outdoor spaces, featuring costumed storytellers who share their unnerving tales. Or for all of the fun and none of the fright, check out Ghost Walk Junior These are the only programs listed in this itinerary that requires a separate ticket. Be sure to book your tour ahead of time and check out other evening programs here.
You see? There's plenty to fill your day with, and we can't wait to see you!
Note: This itinerary has been updated to reflect the Summer 2021 offering. If you're planning your trip for later in the year, the daily offering may be different. You can start looking at our website to learn about various experiences, and, we recommend checking the events calendar within 30 days of your visit for an updated schedule.
Colonial Williamsburg is the largest living history museum in the world. Witness history brought to life on the charming streets of the colonial capital, plus, explore our newly expanded and updated Art Museums of Colonial Williamsburg featuring the nation's premier folk art collection, plus the best in British and American fine and decorative arts from 1670–1840. Check out sales and special offers to plan your visit.
Learn More