Are you planning your spring vacation? We're here to help! The list below contains tips and tricks for planning the perfect Colonial Williamsburg adventure. From interactive street performances on Duke of Gloucester Street to hands-on workshops with tradespeople, there's something for the entire family to enjoy during the spring season.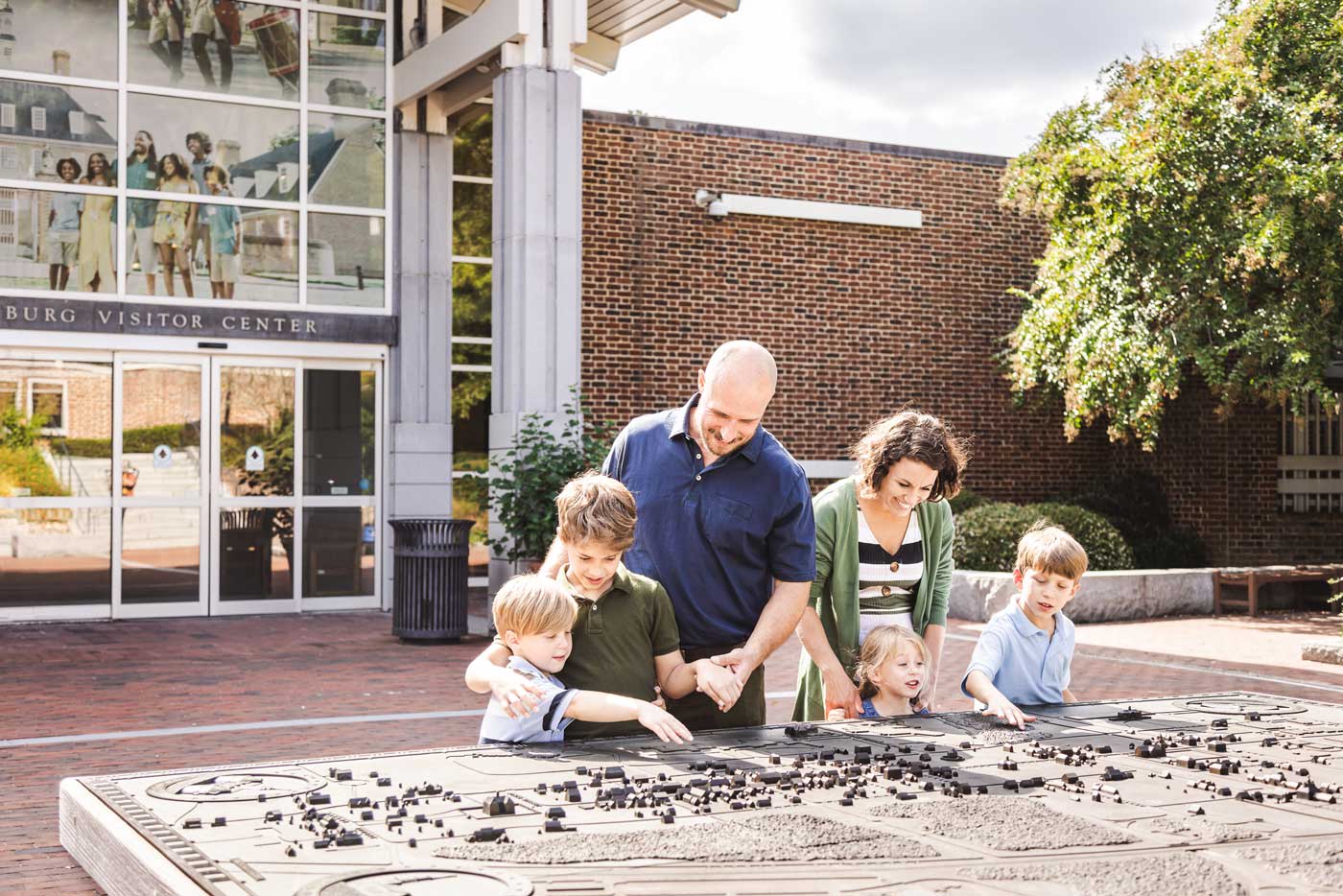 1. Pick the Ticket That Works for You
Every trip to Colonial Williamsburg begins with a ticket that works for you and your family. Visiting for just the day? We recommend our single-day ticket which includes access to the Historic Area and our two world-class art museums. Think you'll need more than one day? We also offer a multi-day ticket which is good for unlimited access for three consecutive days. And, if you and your family plan to visit Colonial Williamsburg multiple times throughout the year, you can't go wrong with our Annual Pass which is valid for 365 days from your date of purchase and unlocks exclusive benefits and discounted tickets for friends and family members. 
Looking for more history? Take advantage of our America's Historic Triangle ticket which grants you seven consecutive days of access to five historic sites – including access to Colonial Williamsburg's historic trades, sites, and art museums, Historic Jamestowne, Jamestown Settlement, the American Revolution Museum at Yorktown, and Yorktown Battlefield. There's no better way to trace the story of early America. For our thrill-seekers, try our Spring Bounce pass which gives you the ability to bounce back and forth between centuries and experience the thrill of both Colonial Williamsburg and Busch Gardens Williamsburg®.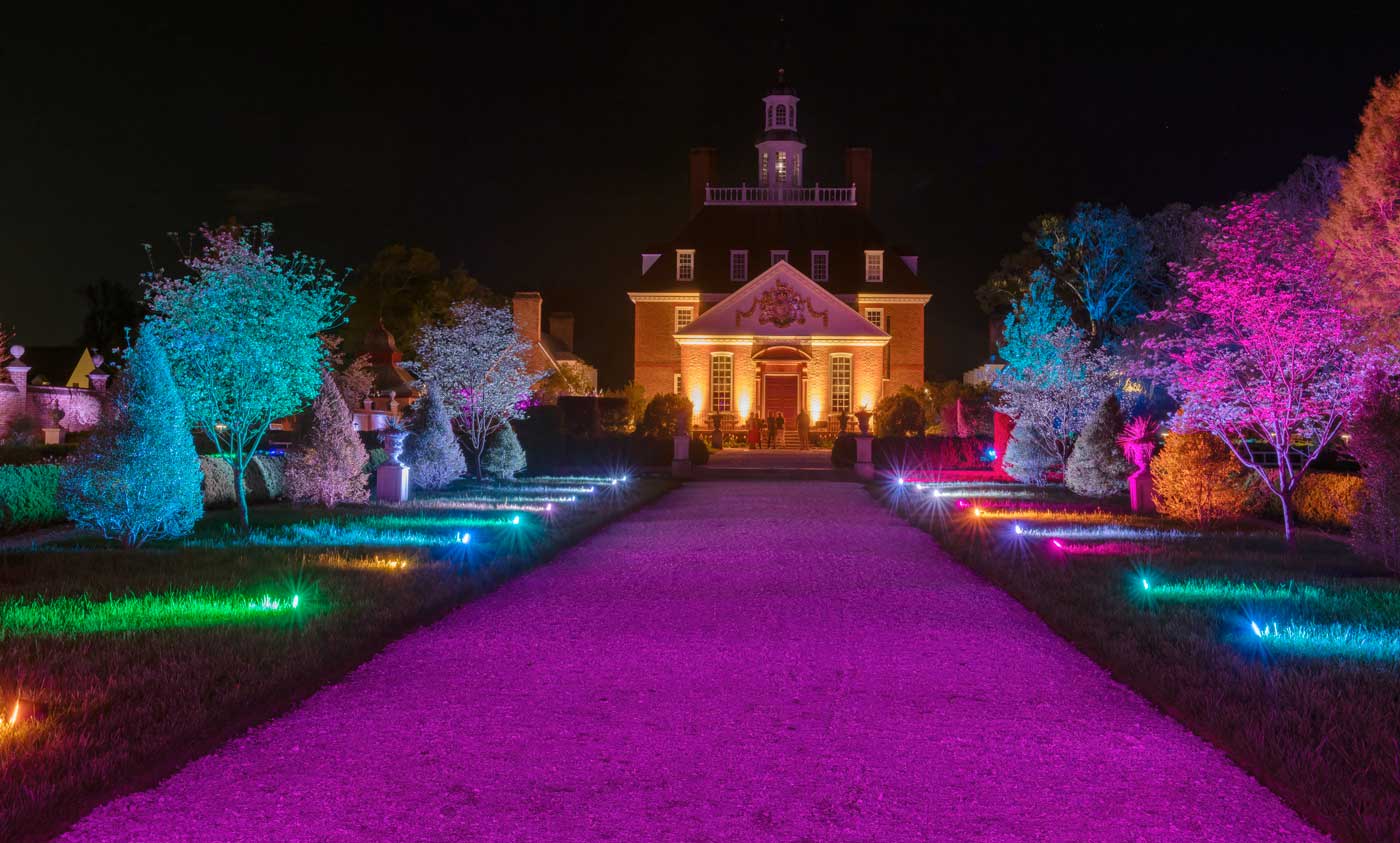 2. Visit During One of Our Special Events
Although each season is filled with memorable and exciting activities, springtime brings once-a-year events that celebrate the history, skilled tradespeople, and beauty of the Historic Area. Join us for Drummers Call, our annual showcase of 18th-century military music featuring our own Fifes and Drums along with visiting corps from around the country. The spring season also means the return of CW Lights, which transforms the iconic gardens of the Governor's Palace with the illuminating colors of spring.
Plus, military members and their immediate dependents can enjoy free admission during our Memorial Day Weekend celebration that explores America's founding ideals and honors the people who died defending them.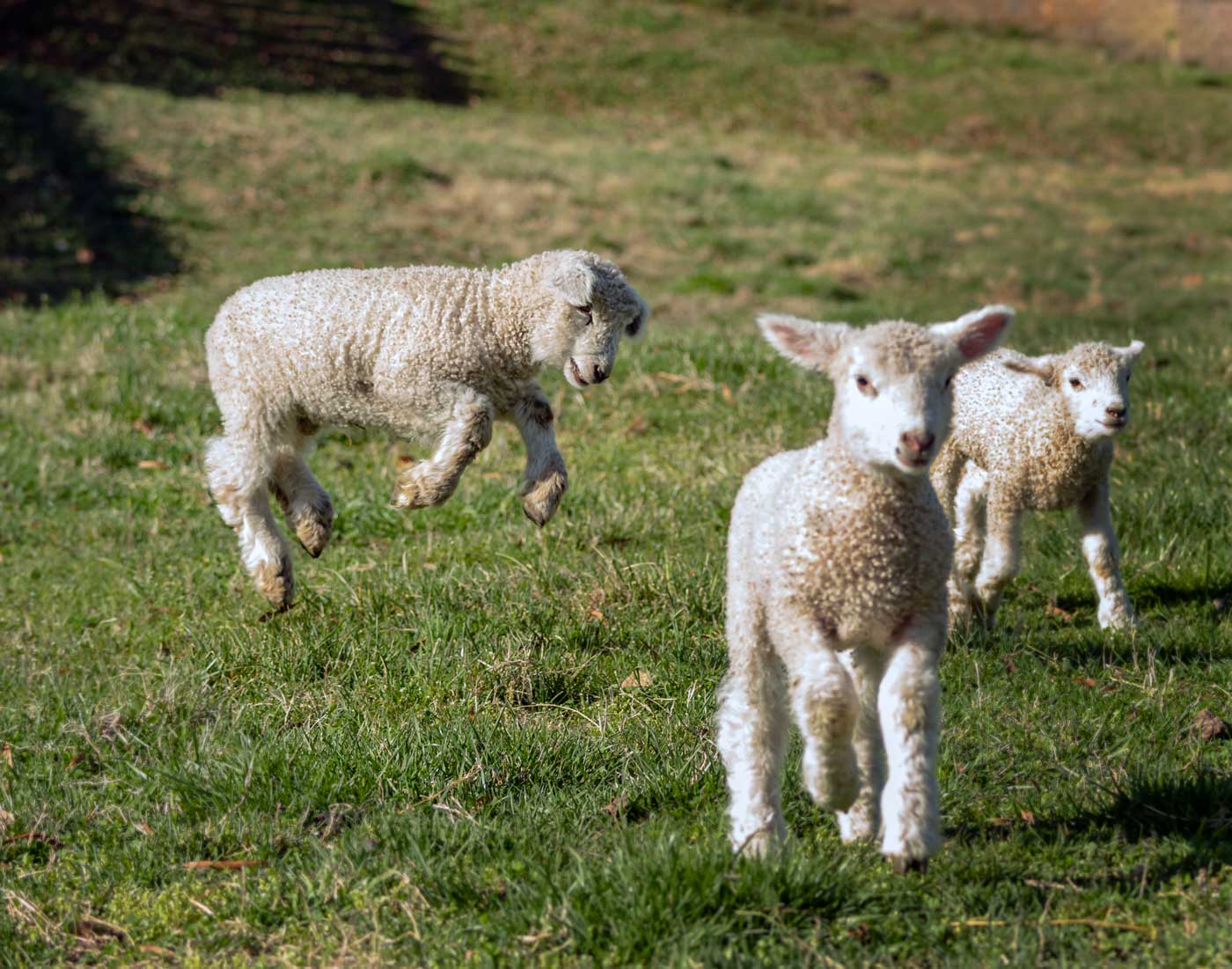 3. Fall in Love with Lambs
Each spring our Coach and Livestock team welcomes new members of our Rare Breeds preservation program—lambs. For over 30 years, we have welcomed new Leicester Longwool lambs, a breed that was prevalent in the 18th century. You can find our lambs frolicking in pastures throughout the Historic Area. For our animal lovers, we suggest our Stables Behind-the-Scenes tour, a walking tour of our modern stables, where you'll get to see some of our animals and discuss their care with experts in the field.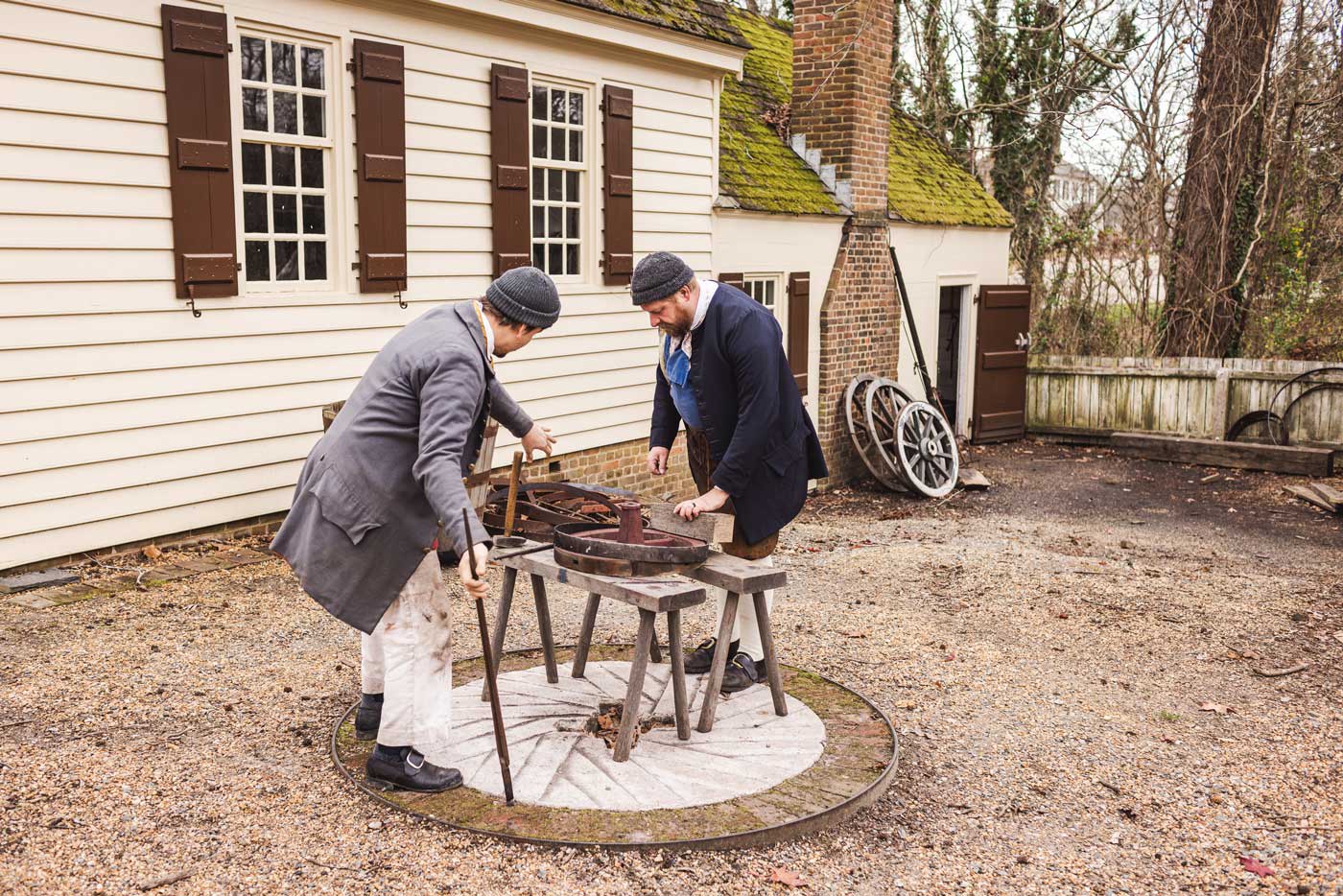 4. Interact with Living History
Did you know Colonial Williamsburg is home to the world's largest U.S. history museum? The ideas of the revolution were first discussed on the city streets of Williamsburg. Explore over 300 acres of iconic sites and working historic trade shops. Meet the people of our founding generation and hear their stories of hope and perseverance and discover how this community helped shape a new nation.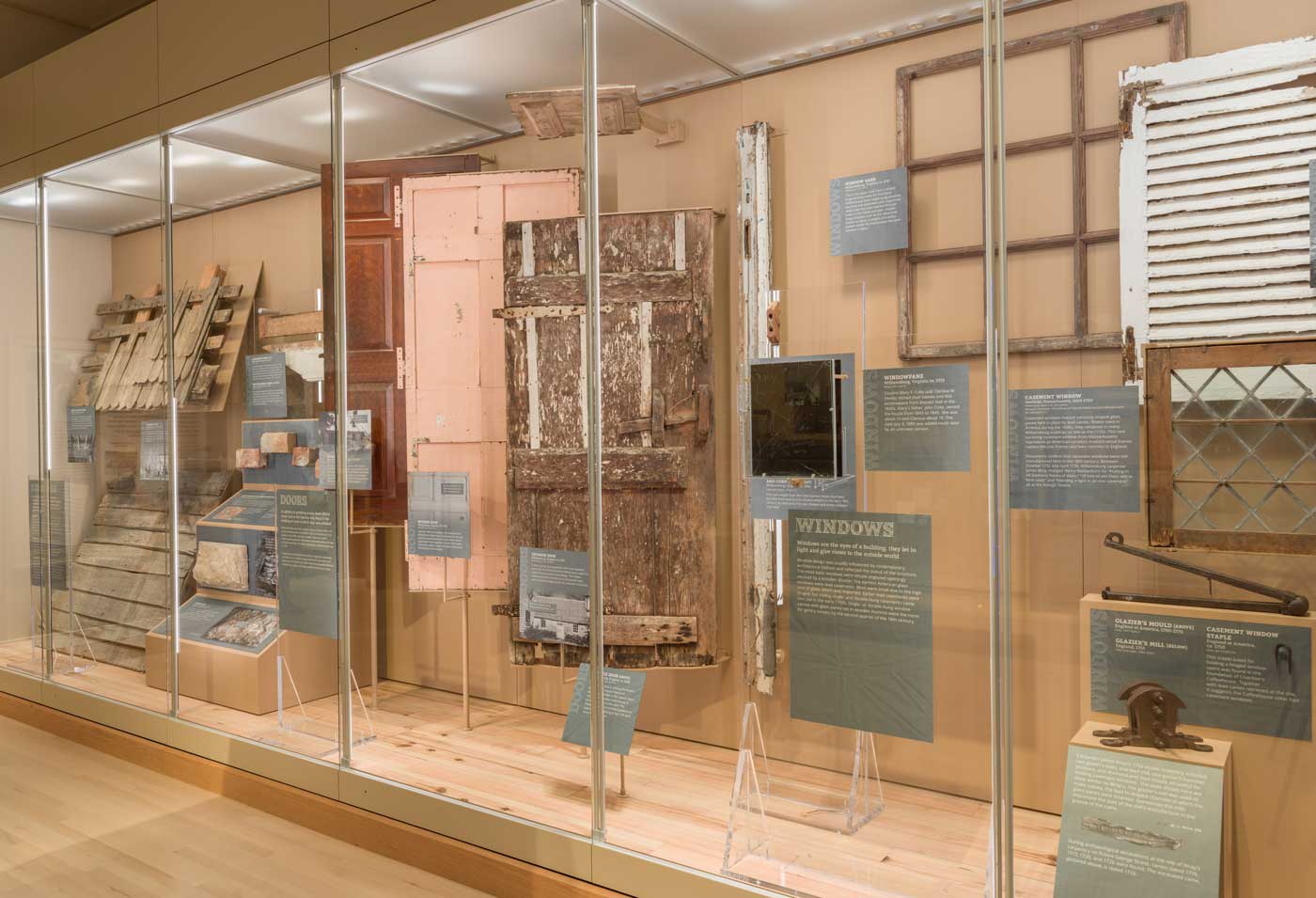 5. Make the Most of a Rainy Day
The saying "April showers bring May flowers" certainly rings true during spring in Williamsburg. Need a respite from the weather? Explore the Art Museums of Colonial Williamsburg and see thousands of objects from our collection on display in more than 20 different exhibitions. Included with your ticket, and open rain or shine, 365 days a year, our expanded Art Museums are host to a myriad of exciting activities including staged performances, scavenger hunts, interactive exhibitions, hands-on activities, and more.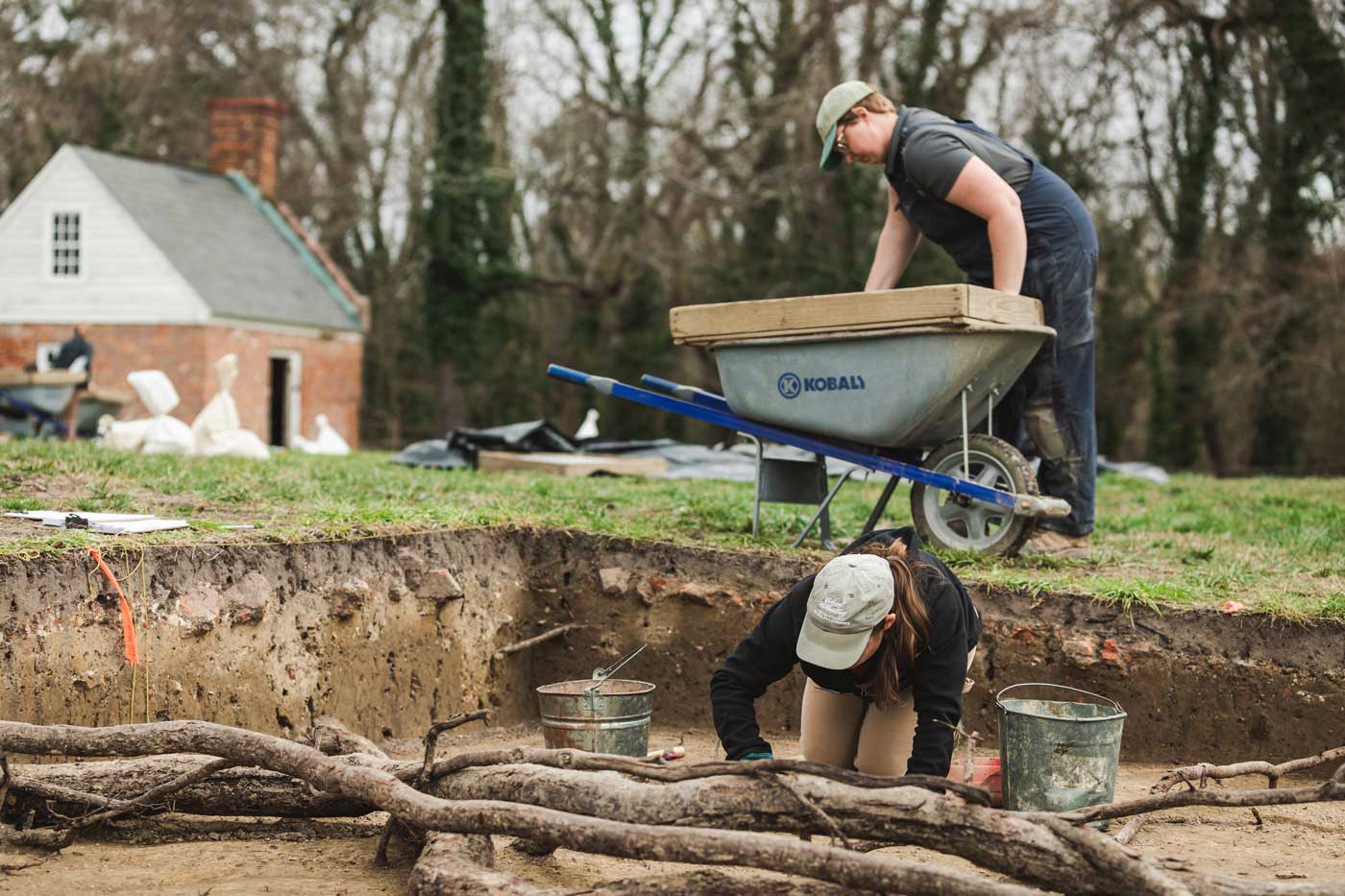 6. Get to Know Our Experts
Research is at the heart of everything you'll experience at Colonial Williamsburg. Ongoing research means there's always something new to discover. This spring, join an archaeologist for a behind-the-scenes tour of our lab or a guided tour of the Custis Square site. Learn about their latest findings and what we can learn from their discoveries. Want to try your hand at practicing an 18th-century trade? Participate in one of our hands-on workshops, where you'll work side-by-side with our expert craftspeople on projects such as cooking, masonry, woodworking, and more!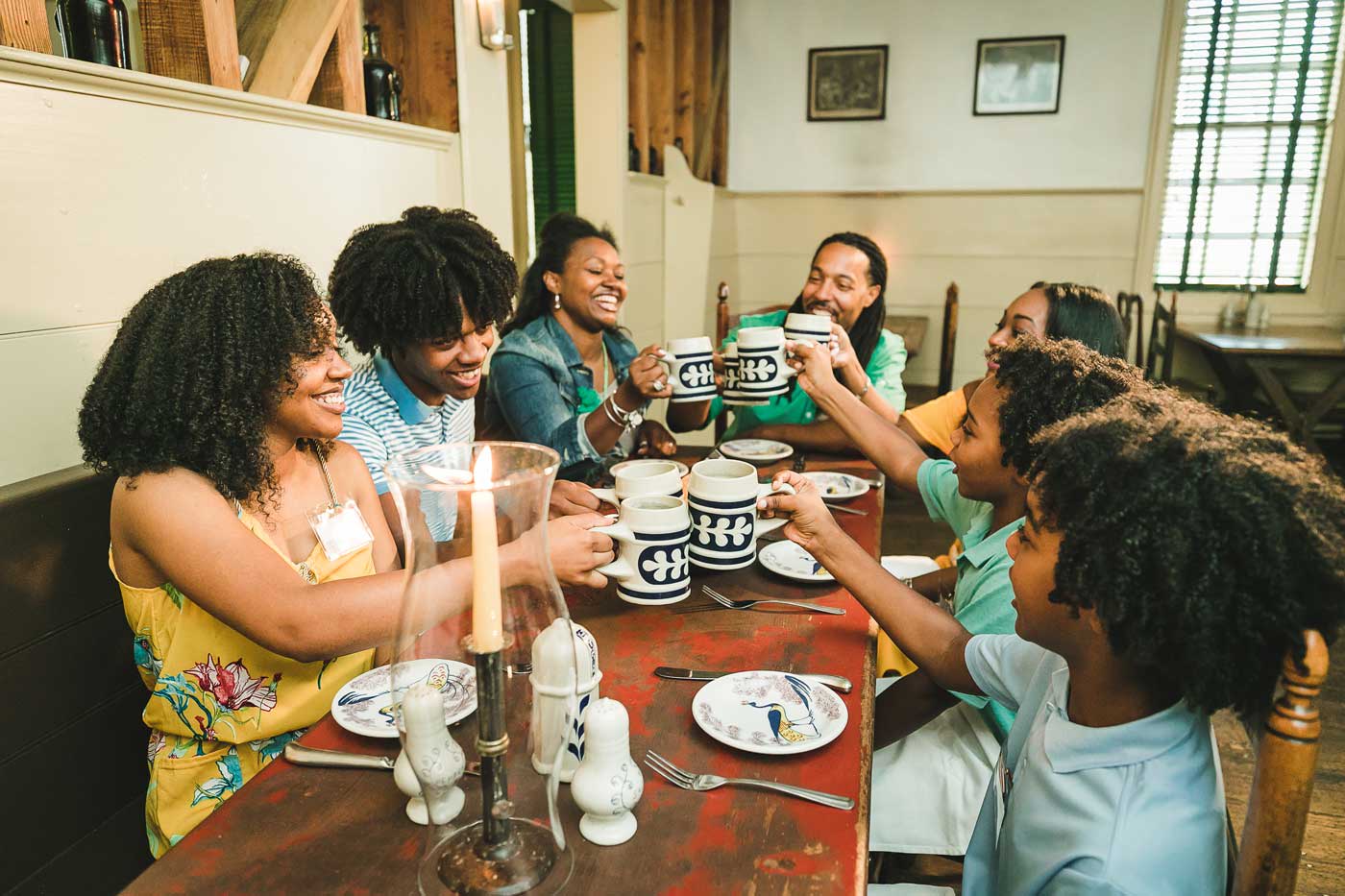 7. Plan Your Meals at a Family-Friendly Restaurant
From historic taverns to grab-and-go bites, there's plenty for every family to enjoy in and around the Historic Area. Enjoy a historically inspired meal with the finest entertainments at one of our historic dining taverns or grab a salad, sandwich, or world-famous ginger cake at the Raleigh Tavern Bakery. For family-friendly dining just beyond the Historic Area, visit adjacent Merchants Square, which offers a variety of cuisine ranging from seafood to pizza and other pub fares. With all these choices, you're guaranteed to find a restaurant to suit even the pickiest of eaters.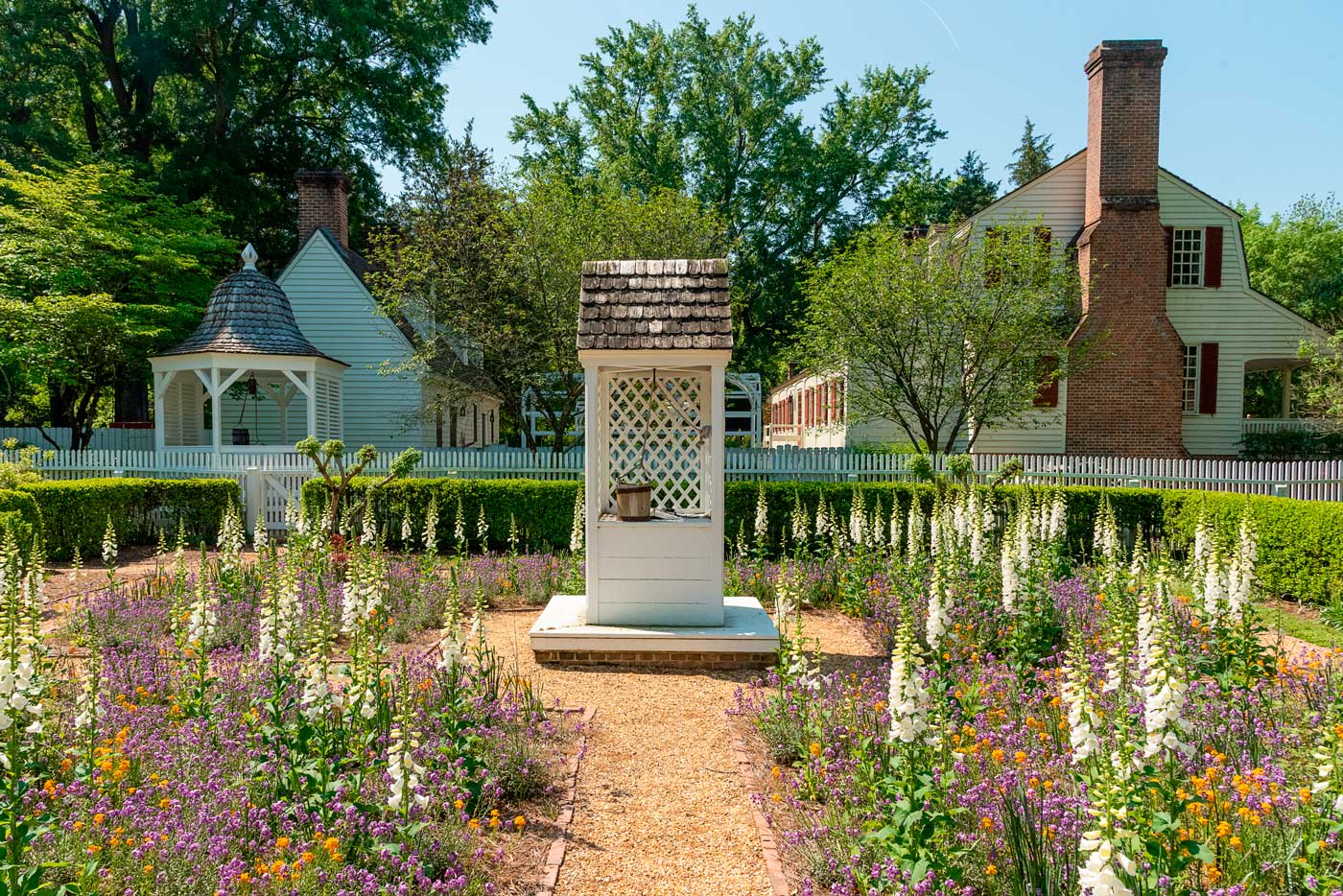 8. Check Out a Garden...or Two...or Three
In spring, our blooming gardens and Level 2 Certified Arboretum take center stage. Explore over 30 different pleasure gardens including the grand gardens at the Governor's Palace, gaze upon national and state champion trees lining the streets of our historic city and learn from our experts what it takes to keep the Historic Area gardens in top shape. From a stroll along our Bassett Hall nature trail to behind-the-scenes workshops with our floral designers, spring is a delight for garden enthusiasts. For a deeper dive, we host an Annual Garden Symposium each spring, bringing together experts from across the country to discuss all things garden related.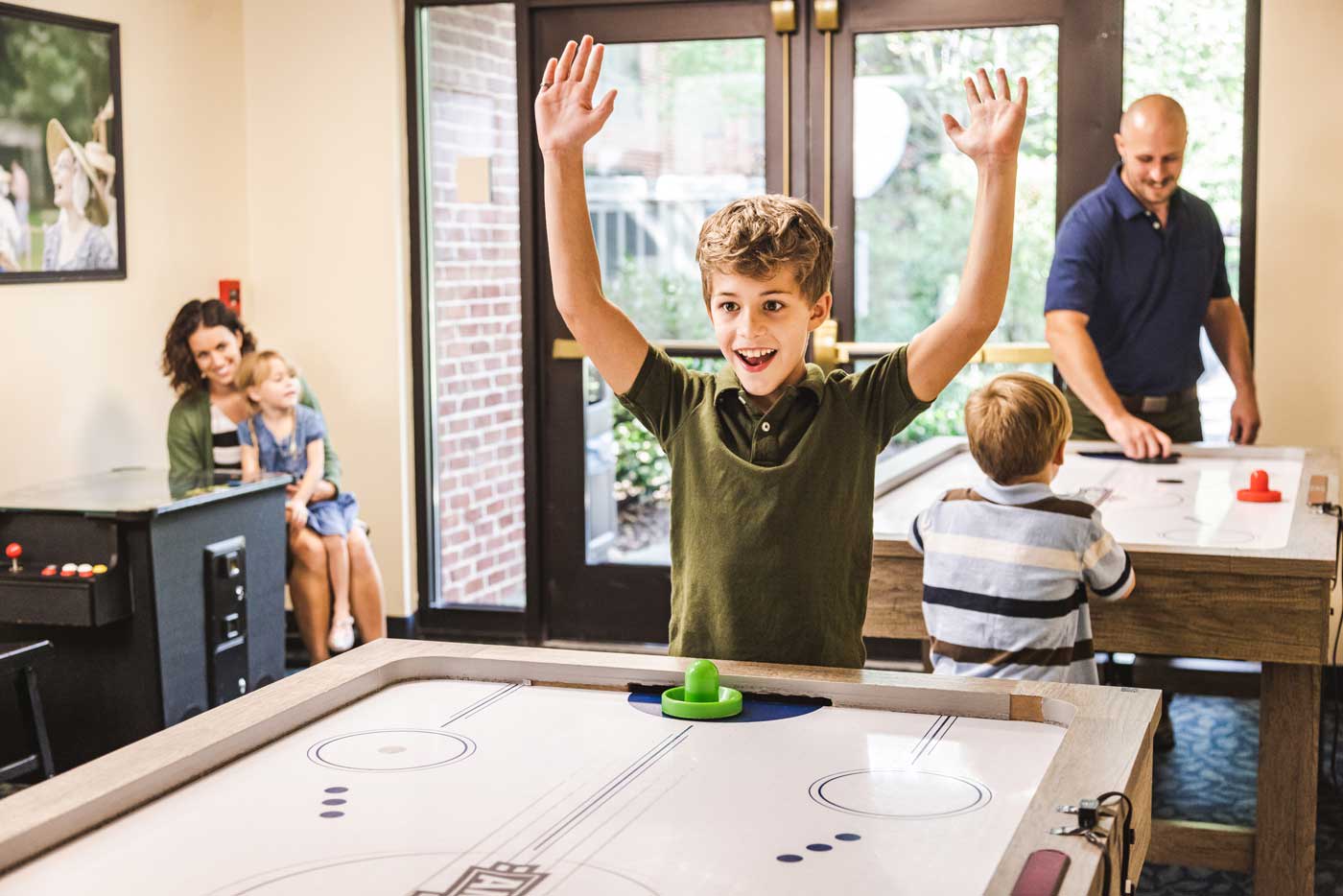 9. Stay at an Official Colonial Williamsburg Hotel
Looking for the perfect place to stay during your trip to the 18th century? Enjoy a stay at the Williamsburg Woodlands, an official Colonial Williamsburg hotel, located next to the Colonial Williamsburg Visitor Center. This family-friendly property is just a bus ride, or a short walk, from the heart of the Historic Area. Fuel up in the morning with our complimentary enhanced continental breakfast, spend time outdoors with our complimentary mini golf and spend some quality family time at our on-site arcade. When you book directly, you'll also receive two complimentary length-of-stay tickets to Colonial Williamsburg.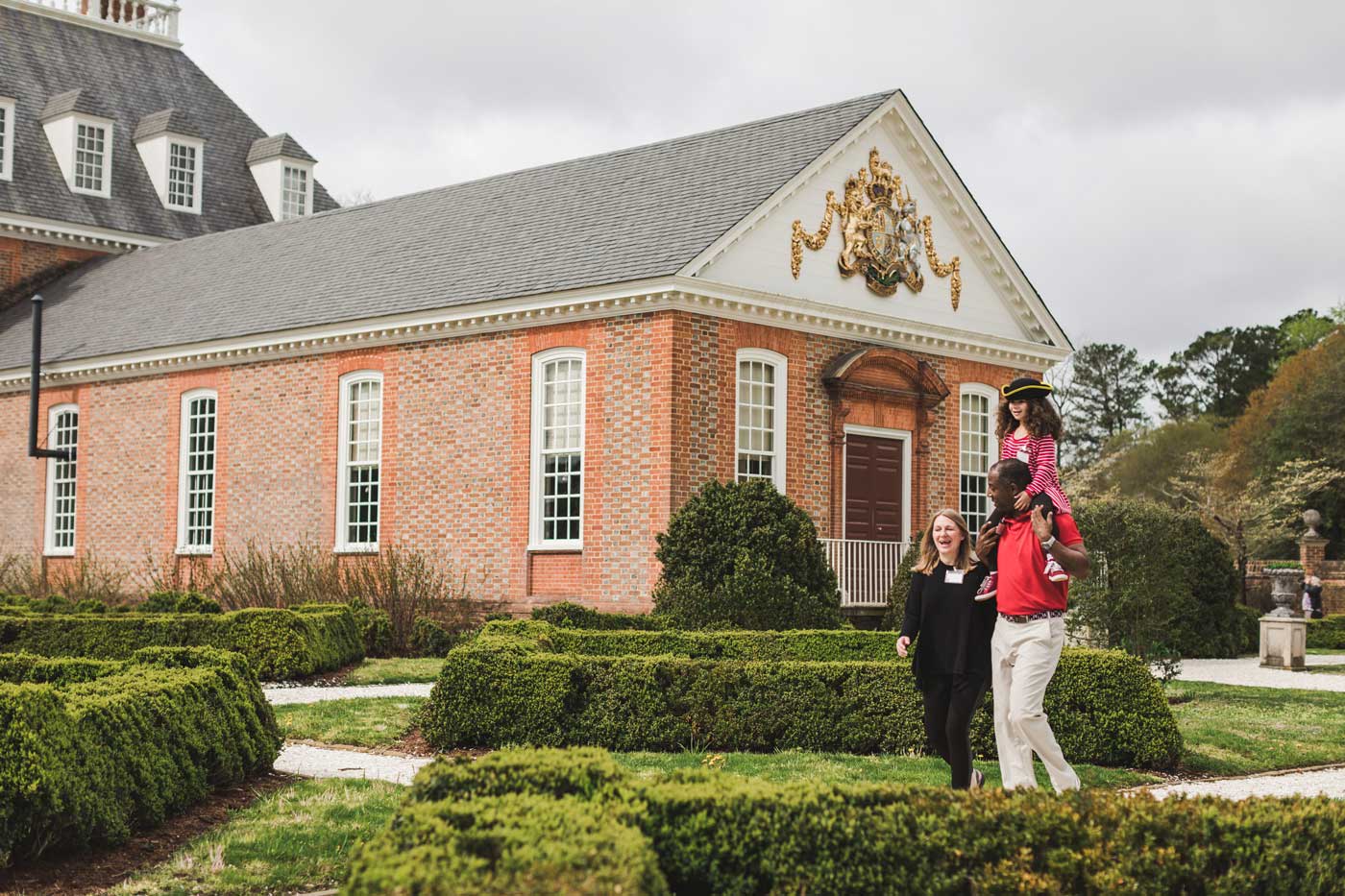 10. Discover Something New
We invite you to discover something new with your loved ones during your visit to Colonial Williamsburg—experience a program for the first time, learn something new about American history, or find inspiration at exhibitions at the Art Museums—and take away memories to last a lifetime.
Colonial Williamsburg is the largest living history museum in the world. Witness history brought to life on the charming streets of the colonial capital and explore our newly expanded and updated Art Museums of Colonial Williamsburg, featuring the nation's premier folk art collection, plus the best in British and American fine and decorative arts from 1670–1840. Check out sales and special offers and our Official Colonial Williamsburg Hotels to plan your visit.
Keep History Alive!
Our donors help us achieve a deeper understanding of America's founding ideals and how they relate to the world and this country today. Because we are not state or federally funded, your support is crucial to preserving the wonder of Colonial Williamsburg. Give now to keep history alive for generations to come.