As we look forward to another year of educating and inspiring guests onsite and online, we reflect on some of our most memorable moments from 2022.
We started the year strong, announcing 2021 as a record year of giving. Thanks to the support of our generous donors, we were able to raise $102 million.
The John D. Rockefeller, Jr. Library loaned over 9,600 items including books, CDs, DVDs, and VHS recordings to scholars and lifelong learners.
The Spraggins Sociable carriage made headlines as the first carriage in the Historic Area to be named after a Black coachman, Benjamin Lewis Spraggins, Sr.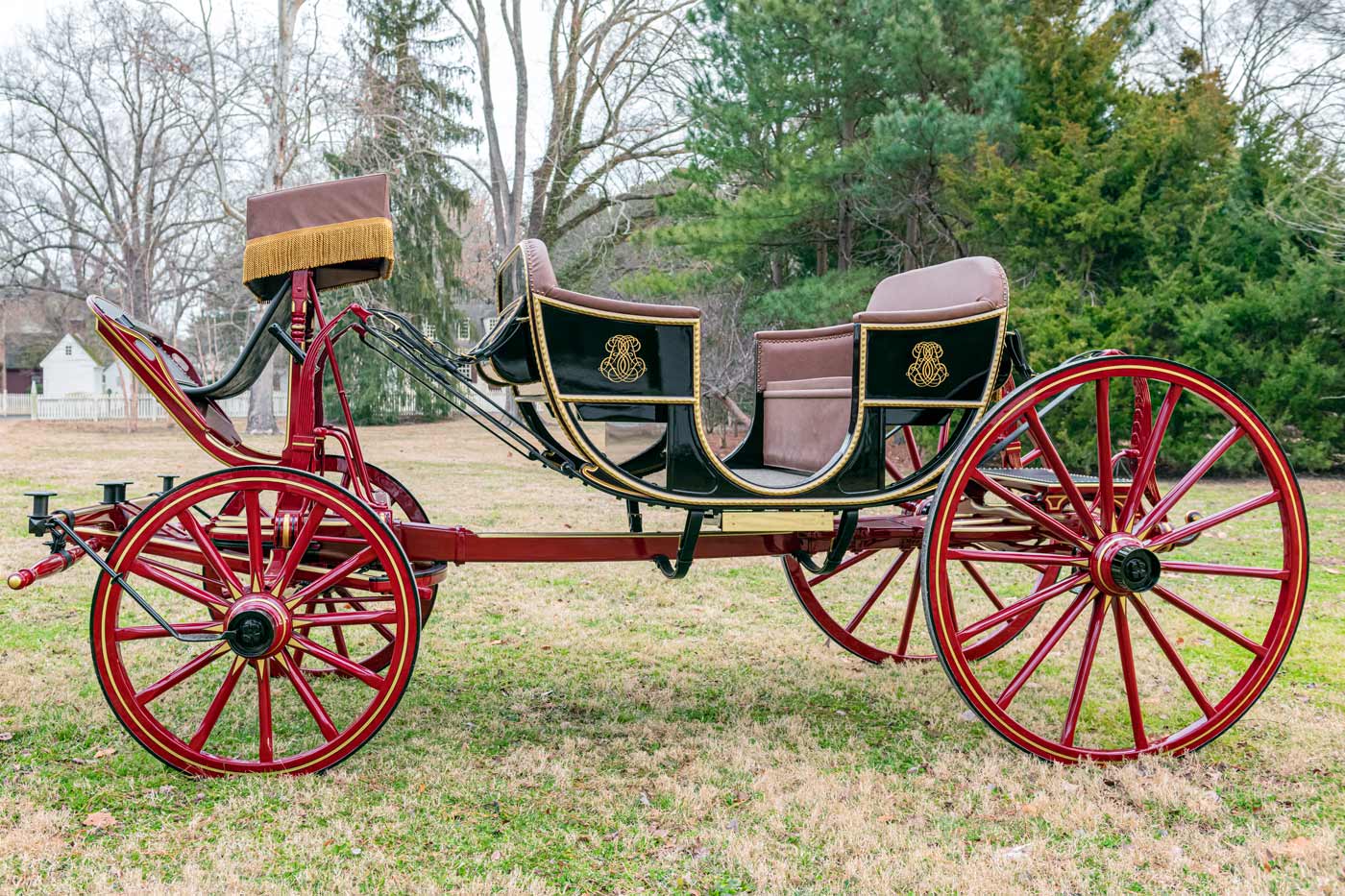 We celebrated the birth of 18 lambs and 8 foals this year, bringing joy to the Historic Area as we welcomed the arrival of these rare breeds.
The Bob and Marion Wilson Teacher Institute welcomed educators from 43 states, sharing innovative, engaging teaching strategies to bring history to life in classrooms across the country. 
Four of our talented tradespeople achieved master status, serving as exemplary sources of knowledge, talent, and craft, continuing to educate and inspire visitors in their respective shops. 
We commemorated Juneteenth by participating in the local Juneteenth Community Consortium and offered free admission to our Historic Area and Art Museums for the first time.
The windmill moved to its permanent location in the Historic Area's Ewing Field, allowing visitors easy access to learn more about Historic Farming.
The Williamsburg Inn, the crown jewel of Colonial Williamsburg Resorts, celebrated its 85th Anniversary.
We uncovered over 367,000 artifacts at archaeological sites throughout the Historic Area. 
We welcomed lifelong learners to educational conferences throughout the year, hosting five in total. This included "Revolutionary Legacies," the first of five "For 2026" conferences held in collaboration with the Omohundro Institute of Early American Culture and William & Mary.
We introduced Oconostota, Colonial Williamsburg's first American Indian Nation Builder.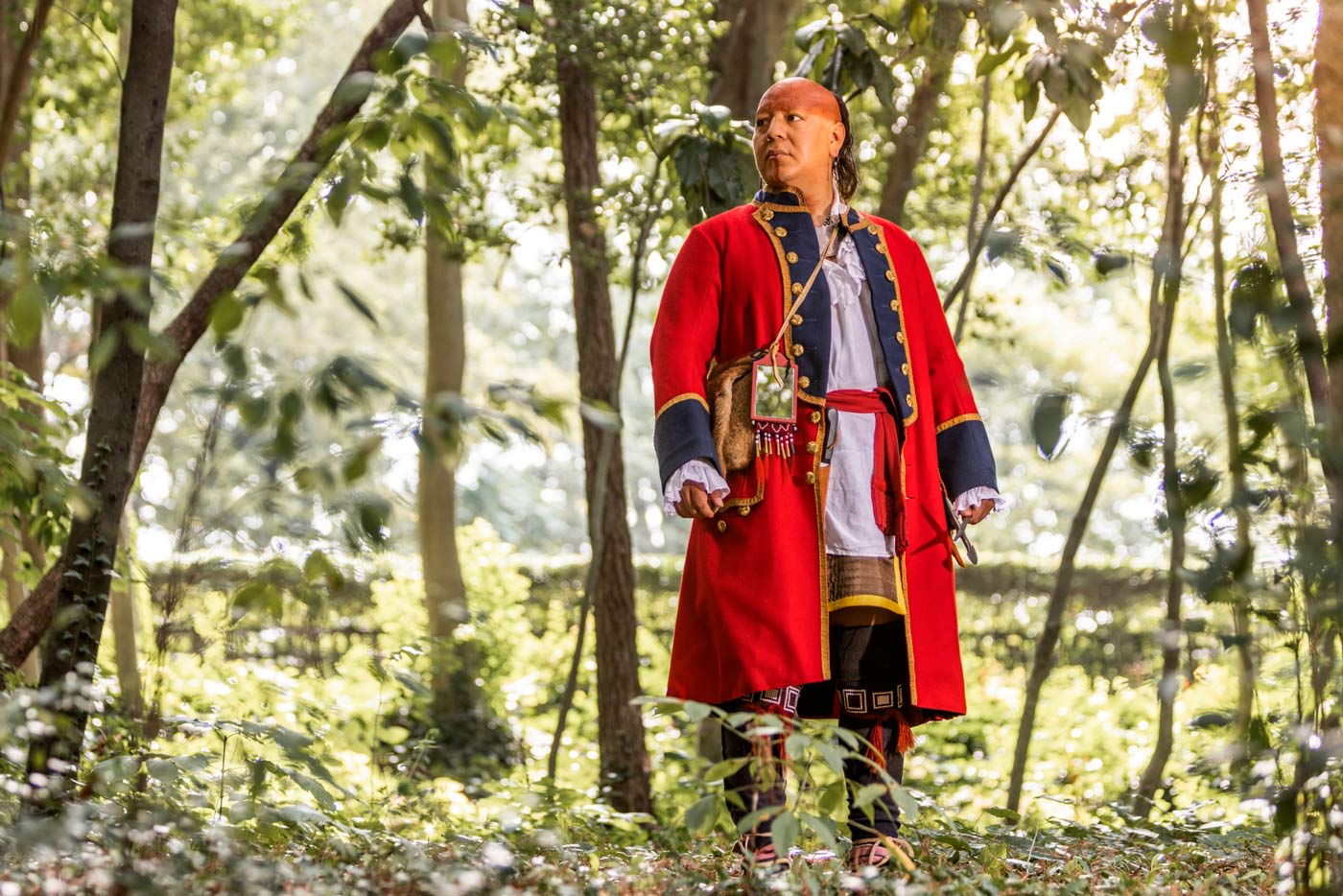 From "I made this...: The Work of Black American Artists and Artisans" to "Making Music in Early America", we opened four new exhibitions at the Art Museums of Colonial Williamsburg.
Architectural preservation work continued at the Williamsburg Bray School and we look forward to moving the structure to its permanent location at the corner of Nassau and Francis Streets in February 2023.
Having discovered the foundation of the original structure in late 2021, our archaeologists continued working with advisors from the First Baptist Church to research the lives of early 19th-century congregation members.
Antiques Roadshow premiered three episodes featuring locations throughout the Historic Area and Art Museums.
We welcomed a new Assistant Research Historian, Fallon Burner, who comes to the Foundation as our first historian focusing on Indigenous histories.
We revitalized our Educational Travel program, exploring the history of various locations throughout the United States and Europe.
We reopened both the Williamsburg Woodlands and Christiana Campbell's Tavern.
We saw the continuation of WILLIAMSBURG's Designer in Residence Program and welcomed Heather Chadduck Hillegas as she reimagined the interior of the oldest residential dwelling in Colonial Williamsburg, the Nelson-Galt House.
The Foundation's efforts were supported by over 600 amazing volunteers.
We welcomed tens of thousands of guests to our major holiday programs, including three Grand Illuminations Weekends, Fourth of July celebrations, and more.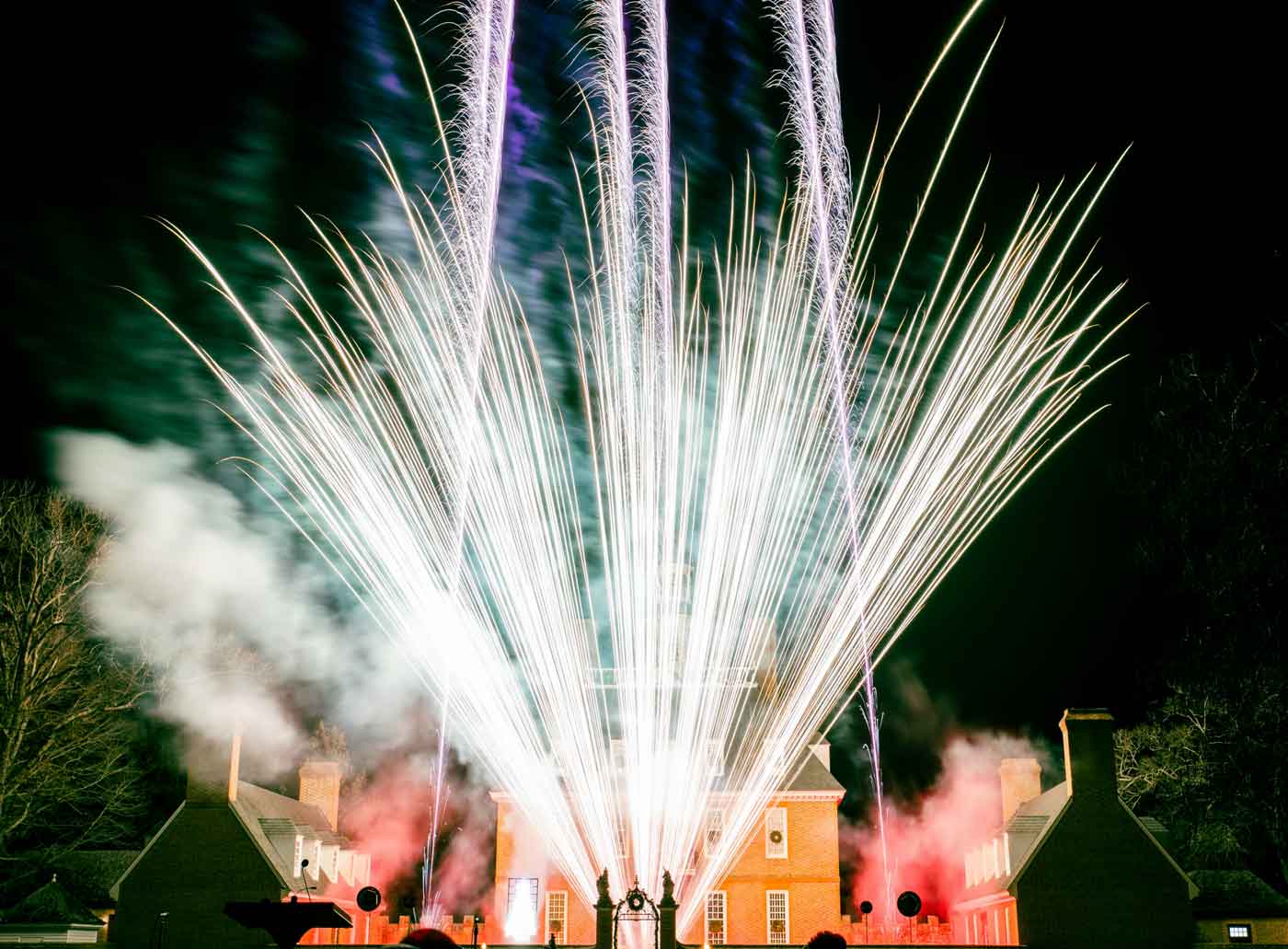 Thank you for being a part of these spectacular moments and more in 2022. Follow along with us in 2023 as we share more memorable moments, learn and grow as a community, and continue to uncover the past to better inform our future.
Colonial Williamsburg is the largest living history museum in the world. Witness history brought to life on the charming streets of the colonial capital and explore our newly expanded and updated Art Museums of Colonial Williamsburg, featuring the nation's premier folk art collection, plus the best in British and American fine and decorative arts from 1670–1840. Check out sales and special offers and our Official Colonial Williamsburg Hotels to plan your visit.
Keep History Alive!
Our donors help us achieve a deeper understanding of America's founding ideals and how they relate to the world and this country today. Because we are not state or federally funded, your support is crucial to preserving the wonder of Colonial Williamsburg. Give now to keep history alive for generations to come.