Representation matters to all of us but often it feels as if LGBTQIA+ history began with the Stonewall uprising and that people of the LGBTQIA+ community either didn't exist or were hiding out of public awareness before those events. We are not Athena, springing fully formed into existence in June 1969. Long before Stonewall, people with non-conforming identities existed and sought companionship, community, understanding, and love. People who we would now classify as gay, lesbian, bi, transgender, non-binary, and intersex existed and strove to express themselves and be acknowledged by those around them.
I am writing this with the full understanding that people in the 18th century did not have these same words and identities to apply to themselves and that not all people had the same opportunities or safety to express these identities. Therefore, I will be using our modern terms for clarity and sharing some of the historical terms along the way. The important point I want to focus on is the humanity and quest for shared identity that these often-marginalized people strove for. These individuals were still people even when forced to hide and pushed to the fringes of society. They still sought community, companionships, and acceptance. Like all humans, they strove for light in the dark. They worked and fought for joy in their lives.
In the Gender and Sexual Diversity Research Committee at Colonial Williamsburg, we research tirelessly to uncover these stories. Not all are joyful, many are filled with unimaginable pain and cruelty. Even more common are names and simple anecdotes, fragments that mark the passing of whole lives documented by mere paragraphs or sentences. In remembering and acknowledging the humanity of these people, something they may never have received in life, we honor our history and understand ourselves a little better.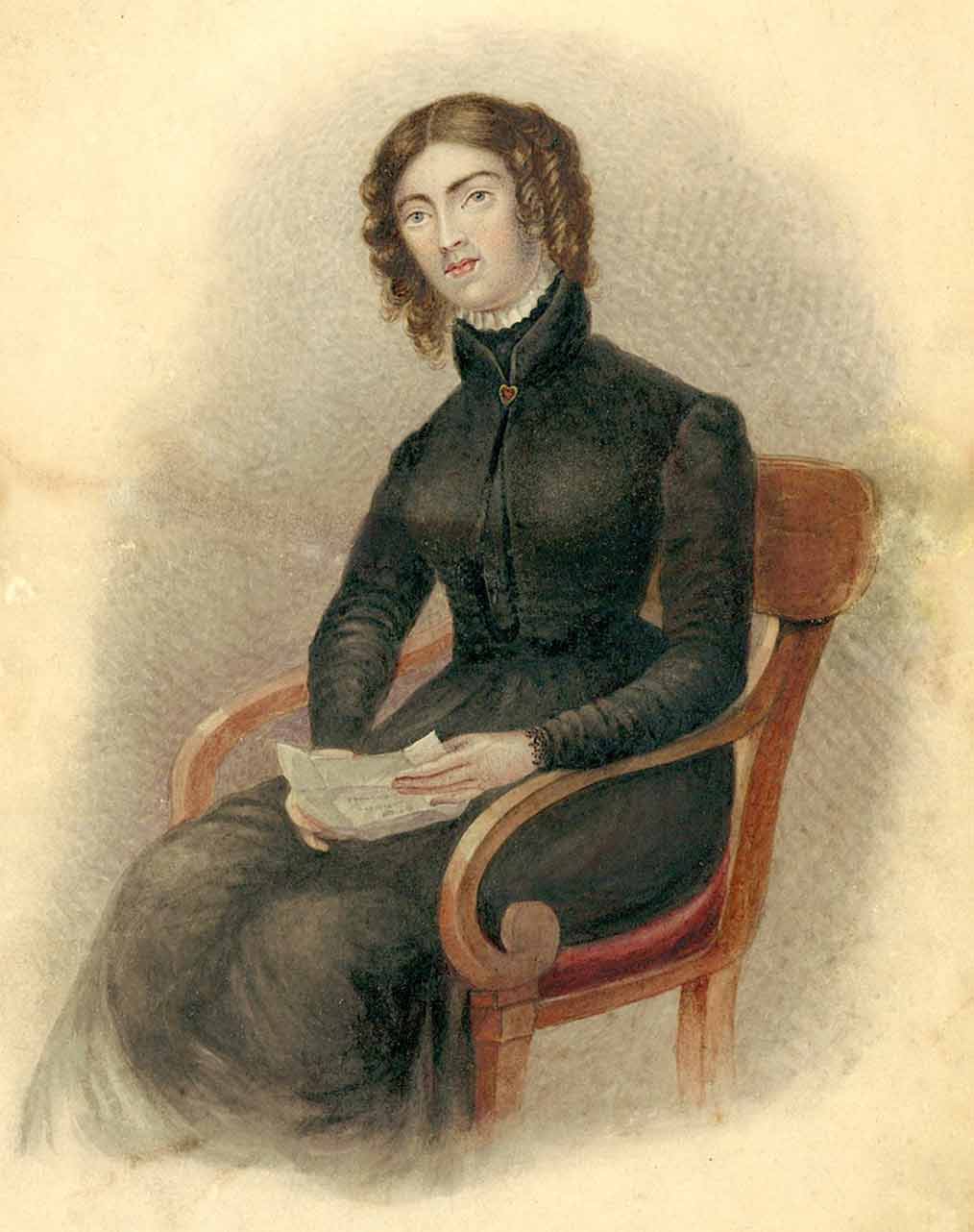 Anne Lister was born in Yorkshire in 1791, daughter of an American Revolutionary War veteran. You may be familiar with her from the show Gentleman Jack, but that doesn't tell the whole story. Anne Lister may be a little after Colonial Williamsburg's era of study, living mostly in the 19th century, but she kept extensive diaries throughout her life. These diaries are invaluable to LGBTQIA+ research and since they started being transcribed and decoded by Helena Whitbread, many of them have been compiled into books that are widely and affordably available. In these diaries, Anne describes her lived experience in her own words, holding little back in her private writings and including in them, mostly in code, intimate details of her thoughts and interactions. Her diaries have been decoded and are an amazing insight into the mind of a woman finding her place in the world and forming her identity as a woman who loved other women. Or to put it in Anne Lister's own words, "I love and only love the fairer sex and thus beloved by them in turn, my heart revolts from any love but theirs" (Monday 29 January 1821). We don't have to guess what Anne thought or how she viewed herself. She states it plainly and without pretense. These are her innermost thoughts. She was a woman who loved only other women. Today she might identify as a lesbian.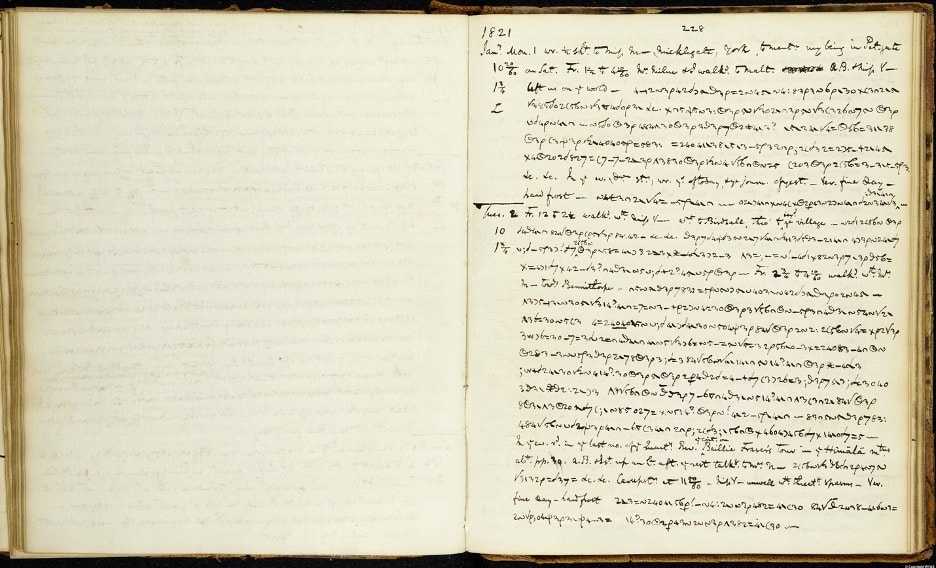 Even with this internal confidence in who she was, Anne used an intense code for parts of her diary to keep herself and her partners safe and to keep information private. As she gets more confident in her code, she becomes more explicit and detailed in her descriptions. These coded passages include every mention of her sexuality (which she called her nature), her relationships, her feelings about exes, and her sexual exploits. It also notably includes every mention of her clothing, as she had decided to forgo all fashion trends and dress exclusively in black, and even mentions occasions when she embarrassed herself in public, which we can all completely understand.
Anne's relatability didn't end there as she also loved to read and study diverse topics. She even used her literary knowledge to suss out other women's interest. One of her most common approaches to flirting was to mention a piece of literature with some amount of homoeroticism and watch how other woman reacted. Several women responded in kind. She mostly referenced Classical Literature, as this was then very fashionable. She would also reference the Bible, as Anne was devoutly Anglican. She even used gossip from recent 18th-century history; such as on October 14, 1824 when Anne converses with another interested woman. Mrs. Barlow says to Anne "one of the things of which Marie Antoinette was accused of was being too fond of women" and Anne replies "I read of women being too fond of each other in the Latin parts of the works of Sir William Jones." (Anne Lister Vol. 2) Anne was able to successfully find and form deep relationships with other woman using this coded language while avoiding detection from those who did not share Anne's sexual proclivities, or 'oddity' as Anne would say.
Yet even with this relative safety and success in finding likeminded women, representation matters for all of us and it certainly mattered to Anne Lister. In 1823, when Anne was 32 years old, she formed a strong platonic friendship with an older woman. Miss Frances Pickford would often speak in code just as Anne did and caused Anne much confusion. Through a series of conversations Anne discovers that Miss Pickford's long-term companionship with another woman was a romantic relationship, referring to it as "a marriage of souls and something more." Anne confronts Miss Pickford about this relationship to confirm her suspicions, still obliquely using coded language for safety, and Miss Pickford confirms that Anne is correct. Knowing that an older woman was able to live a fulfilled life with a female partner seemed to come as a revelation for Anne. It prompts her to contemplate, "Are there more Miss Pickfords in the world than I ever before thought of?" (Anne Lister Volume 1,).
As our committee conducts this important research, it becomes more and more obvious that there were more 'Miss Pickfords' in the world. There were also more Casimir Pulaskis, Thomas/ine Halls, Miss Betty Coopers, and many more yet named. We simply need to look for and acknowledge their voices, their lives, and the marks they left behind. Colonial Williamsburg and our Gender and Sexual Diversity Research Committee have a role to play in this by continuing research into LGBTQIA+ history, sex, and gender constructs. We are committed to learning the whole story, knowing the whole story, and telling the whole story. Every time, no excuses. In honoring and remembering the voices of the forgotten, we emerge knowing better our own place in the world. And in claiming their stories we can rejoice in their existence knowing that Pride is the culmination of their wildest dreams.
Ren Tolson is an interpreter and has been with Colonial Williamsburg Foundation for 4 years. They have done research on a diverse number of subjects to better understand 18th-century life, including sex and gender construction, enslavement and body autonomy, medicine, midwifery, natural philosophy, watercolors, and much more. Whether or not they are researching they enjoy spending time with their twin, Victoria.
Further Recommended Reading
The Secret Diaries of Miss Anne Lister Volumes One and Two are widely and affordably available if you would like to enjoy Anne Lister's personal account yourself.

Helena Whitbread, (ed.), The Secret Diaries of Miss Anne Lister (An updated version of 1988, I Know My Own Heart). Virago, 2010
Helena Whitbread (ed.), The Secret Diaries of Miss Anne Lister Volume 2: No Priest But Love (An updated version of 1992, No Priest But Love). Virago, 2020

In honor of Anne Lister's literary inclinations, below you will find a couple works available in 18th-century Colonial America that include references to and in many cases explicit examples of LGBTQIA+ people:
Memoirs of a Woman of Pleasure: Fanny Hill, Volume I and II, Fiction by John Cleland (Fanny Hill, the classic story of a young woman moving from a small town into the big city and immediately getting embroiled into a prostitution scheme. As the name implies, this book is of a very adult nature. There are many instances of same sex couplings, both male-male and female-female, in this book and it was very popular in the 18th century. So popular that multiple editions were printed; some with illustrations, which included the depictions of homoerotic scenes.)

Cleland, John. Memoirs of a woman of pleasure. ... Vol. 1, printed for G. Fenton in the Strand, MDCCXLIX. [1749][1760?]
Cleland, John. Memoirs of a woman of pleasure. ... Vol. 2, printed for G. Fenton in the Strand, MDCCXLIX. [1749][1760?].

The Female Husband or The Surprising history of Mrs. Mary, alias Mr. George Hamilton Who was convicted of having married a Young Woman of Wells and lived with her as her Husband Taken from Her own Mouth since her Confinement (That is just the title of this short treatise. It was written by Henry Fielding in 1746 despite having never met Hamilton, regardless of the title's claim. He most likely based this fictional work on the newspaper account of the real case and conviction of Mary Hamilton. In real life, Hamilton was convicted of fraud and sentenced to four public whippings and a brief imprisonment after being married for two months. Despite its dubious origins, there are many notable parts of the book that give us insight into the minds of 18th century people. For further reading, check out "The Female Husbands: A Trans History" by Jen Manion as she digs into this topic much more deeply.)

Fielding, Henry. The female husband: or, the surprising history of Mrs. Mary, alias Mr. George Hamilton, who was convicted of having married a young woman of Wells and lived with her as her husband. Taken from her own mouth since her confinement. Printed for M. Cooper, at the Globe in Pater-Noster-Row, 1746.

Manion, Jen. Female Husbands: A Trans History. Cambridge University Press, 2020.
Learn More